Recipe for Rebuilding a Struggling NFL Team into a Super Bowl Contender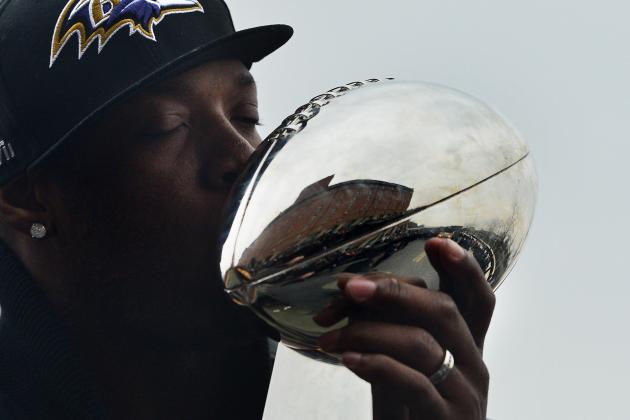 Patrick Smith/Getty Images

Every NFL season, 31 teams ultimately go home disappointed having not raised the Lombardi Trophy. But many fanbases would simply just like to see their franchises in the running for a Super Bowl on a more consistent basis.
The landscape is constantly adjusting in professional football, and adaptability is truly what separates the very best from the rest.
Here is a breakdown of some of the key elements required to built a championship contender from the ground up.
Begin Slideshow

»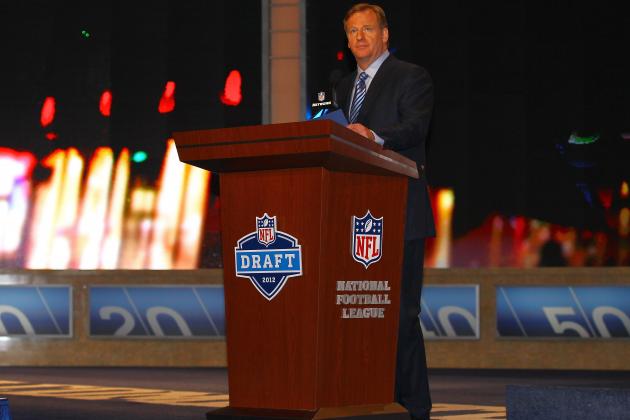 Al Bello/Getty Images

The new CBA set back the rookie wage scale, which makes whiffing on a first-round pick not as penalizing financially as it used to be.
But there is another edge to that sword. By getting premier college prospects at such lower prices, it leaves a different kind of empty impression when teams don't make the proper selections.
Missing out on franchise cornerstones at low prices can haunt an organization, while keeping potential busts on the hook for too long due to the discount can also hurt.
Focus can't end after hopefully selecting a Pro Bowler in Round 1, though. Teams have to continue to be alert to their big boards and not essentially mail in any picks. Plenty of league standouts make a career out of being drafted low, constantly playing with a chip on their shoulders.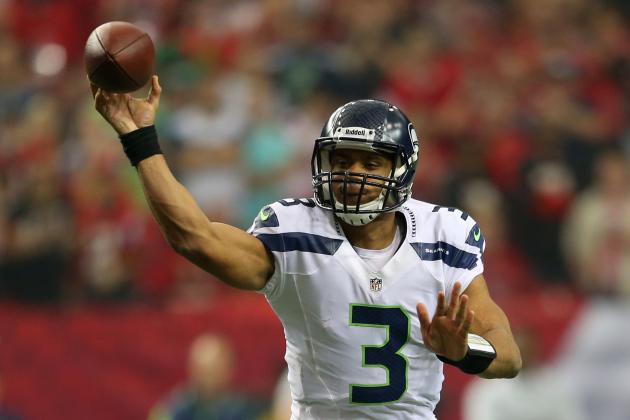 Mike Ehrmann/Getty Images

It really pays huge dividends to be behind a quarterback 100 percent. Case in point: the 2012 Seattle Seahawks.
Despite the fact that Matt Flynn was brought in to start, the Seahawks drafted Russell Wilson in the third round and the rookie did everything he could to snatch the presumed slot away from Flynn. As most football fans know, Wilson went on to become one of the league's most exciting young players.
Pete Carroll and the entire Seahawks staff rallied behind the rookie signal-caller. After a bumpy start to his maiden campaign, Wilson became a totally different player—and a difference-maker.
That emphasizes the importance of finding the right guy under center. Struggling teams such as the Cleveland Browns have been unable to stick with one man at the game's most important position.
It appears that the trend with Wilson, fellow exceptional 2012 classmates Andrew Luck and Robert Griffin III as well as San Francisco 49ers QB Colin Kaepernick is driving the quarterback position into unprecedented territory.
Those quarterbacks who can run should continue to see their stock increase as the game continues to evolve.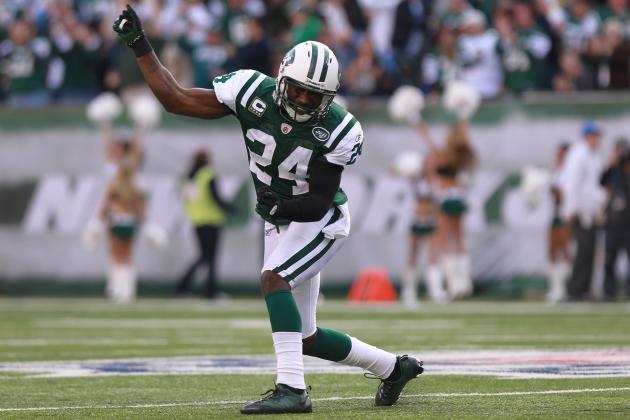 Nick Laham/Getty Images

The New York Jets were still able to have one of the league's premier pass defenses in 2012 despite a season-ending knee injury to superstar CB Darrelle Revis in Week 2.
Part of the continued stoutness had to do with the Jets' exotic 3-4 schemes and opponents' ability to run the ball far more easily. However, it's also a testament to how depth in the defensive backfield can be a big boost.
Finishing second against the pass kept New York in playoff contention late in the campaign even though the Mark Sanchez-led offense played horrendously.
The increasingly pass-happy league lends itself to more quick-hit pass plays to substitute for traditional runs. That means defensive backs have to make plays in the open field one-on-one against explosive playmakers.
Having the ability to rotate fresh bodies into the game is also such a positive, especially against a team that plays more of a hurry-up style. Expect secondaries to continue being a huge priority for teams that can't quite get off the field enough.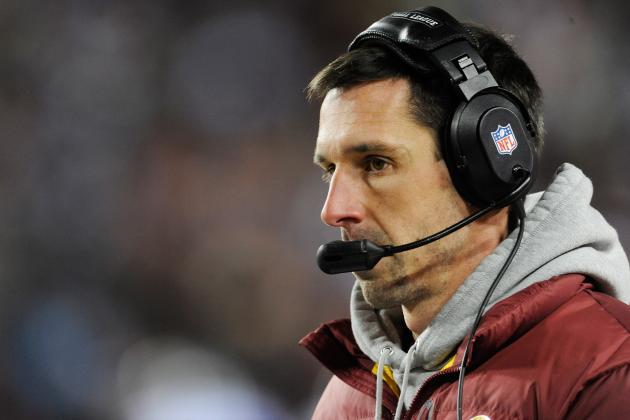 Patrick McDermott/Getty Images

Depicted is Redskins offensive coordinator Kyle Shanahan, who was the architect of Washington's league-leading rushing attack triggered by Robert Griffin III and sixth-round fellow rookie RB Alfred Morris.
That shows the volatility of the running back position in a nutshell, but to harken back to a point made earlier, it is even more indicative of mobile quarterbacks taking over. Although RGIII went down with injuries more than once from running, those athletic signal-callers should only become wiser in protecting themselves.
This key to a successful turnaround is more about accentuating the strengths of the team's personnel, rather than force-feeding them a coach's lifelong philosophy. Part of that is based on the front office's decision on who to hire, but it ultimately falls on the coach to get the most out of his players.
Jay Gruden instantly turned around the Cincinnati Bengals by using his West Coast offense to maximize the production he could get out of rookie QB Andy Dalton in 2011.
That same thing happened with Rob Chudzinski's vertical-based scheme in Carolina, when No. 1 overall pick Cam Newton had a record-setting first year in the NFL for the Panthers.
Heck, check out Mike McCoy, who called an offense for Tim Tebow and Peyton Manning in consecutive years with the Denver Broncos. There's a reason he's now the head coach of the San Diego Chargers.
Rules favor the offense in the modern NFL, and those who are most adept at exploiting mismatches and molding to their players' strengths are being the most heavily rewarded.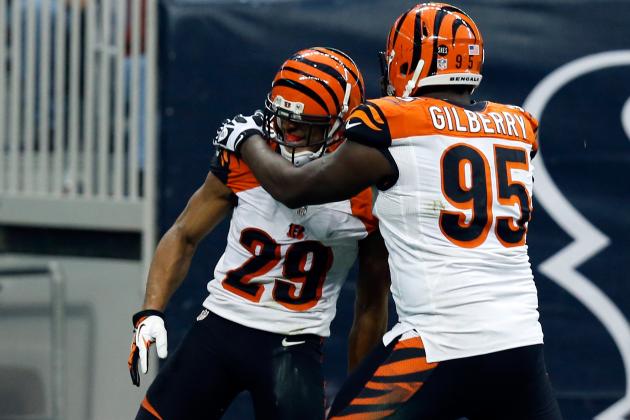 Scott Halleran/Getty Images

Having to clear out cap space by cutting veterans and making others reluctantly restructure contracts are massive inconveniences for both the success of the team in the short-term and the morale of some loyal players.
The cap keeps parity intact in the NFL, but it also creates interesting dilemmas. For example, teams may invest poorly on overrated players while needing to pay younger ones big money due to exceeded expectations.
Spending heavily in free agency to plug leaks in the roster is almost never a good idea, and it encourages teams to stick primarily to building through the draft. However, some who hit the market every offseason are too good to pass up for teams with plenty of space to acquire them.
In order to have the cushion to afford ventures into free agency, though, it is essential to have grown a core of in-house talent to mix with savvy veterans who may be able to get the team over the hump.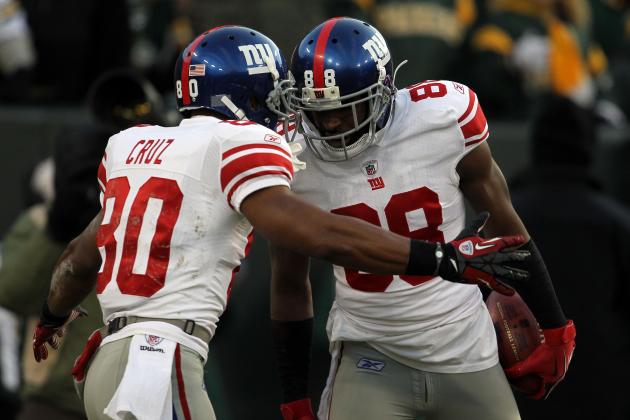 Jonathan Daniel/Getty Images

Check out the most recent Super Bowl winners. The Baltimore Ravens enjoyed the services of Anquan Boldin—who went into monster mode in the postseason—and Torrey Smith, one of the best deep threats in the game and an emerging star.
The previous year, defenses had a difficult time keeping up with both Victor Cruz and Hakeem Nicks of the New York Giants, and that resulted in a ton of clutch regular-season victories and a Super Bowl triumph.
How about the Green Bay Packers the year before that, with all of their receiver depth?
Building a sturdy offensive line is a huge priority, but if teams don't have the skill players to get it done on the outside, then all that blocking isn't good for very much.
Having two marquee targets—or more—takes so much pressure off the quarterback, and it doesn't allow defenses to rotate coverage either way. This is going to become more of a priority, especially for versatile players who can go into the slot and create nightmares for defenses over the middle and up the seam.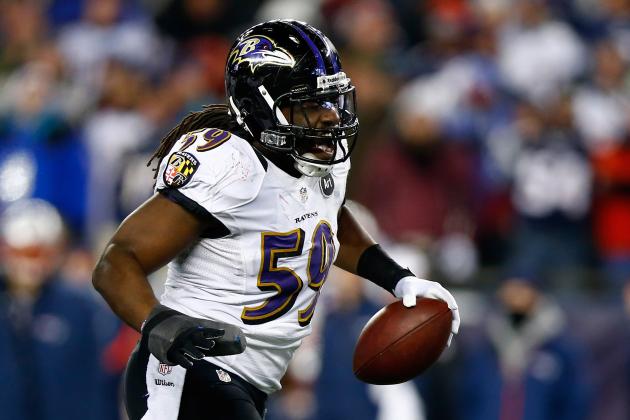 Jared Wickerham/Getty Images

There is such a fine line in this league, and the difference is typically a matter of which team blinks first—or at the most critical, untimely juncture—in the turnover department.
A big reason why the Baltimore Ravens were able to triumph in Super Bowl XLVII was the outstandingly spot-free play of QB Joe Flacco, who threw 11 touchdowns and zero interceptions in the postseason. He also won the MVP award in New Orleans.
This statistic mostly comes down to quarterback play, and whether teams have someone back there that they can consistently trust to make the right decision.
The genesis of a positive turnover margin is fundamentals. Not taking silly penalties to make the down and distance on either side of the ball more arduous is critical to this effort. The effect that can have on a defense that has been on the field too long can be the difference between winning and losing.
Offensively, being set back by a penalty suddenly makes a third-down conversion much longer, and can lead to pressing and turnovers.
Elite quarterbacks like Flacco have the chops to get it done on 3rd-and-long, but that's typically not a luxury for a struggling team battling back toward respectability.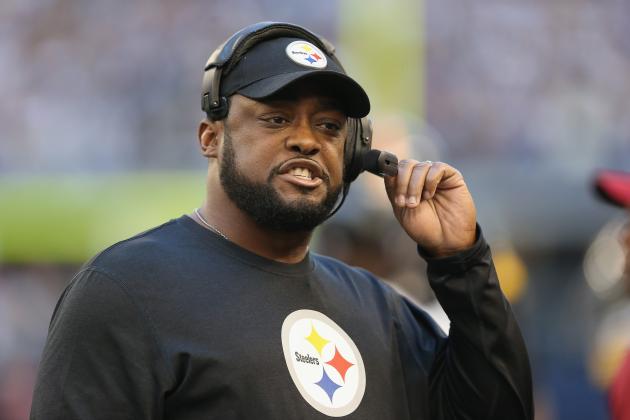 Ronald Martinez/Getty Images

Just looking at recent history shows that this is arguably the most important factor in building a championship team.
The Ravens weren't going to fire John Harbaugh if he didn't win the Super Bowl, but questions would have continued to linger after a fifth consecutive postseason trip without reaching pro football's mountaintop.
As for the coaches that preceded Harbaugh, New York Giants head coach Tom Coughlin's job seems to always be on the line. Yet he's a two-time world champion coach for that franchise.
Mike McCarthy endured four seasons and notched only one playoff victory in that span before the Green Bay Packers got hot at the end of 2009 and translated it to a title run as a wild card.
After facing a lot of pressure to succeed fellow SB-winning coach Bill Cowher in Pittsburgh, it took Mike Tomlin only three years to get the Steelers back to the promised land.
Sean Payton led the New Orleans Saints to the NFC Championship game in his first season, but missed the playoffs the next two years. The organization stuck with him, and the Saints beat the Indianapolis Colts in Super Bowl XLIV.
After a 5-11 campaign to open his New England tenure, Bill Belichick guided the Patriots to three championships in four years.
Prior to the Greatest Show on Turf, Dick Vermeil won just nine games combined in his first two seasons with the St. Louis Rams. Then, the preseason injury to Trent Green and arrival of Kurt Warner changed everything, as the Rams went on a magical 13-3 run in 1999 and won the Lombardi Trophy thereafter.
In order for things to transition smoothly, it is all about the proper fit. Having a front office regime and a head coach that are on the same page is absolutely essential. That gives the coach more time to implement his plan, and creates a stable environment within the organization.
If the list of championship coaches is any indication, it typically takes years for a coaching staff to get players to fully buy in—to the point of being able to become Super Bowl contenders, and eventual champions.