WWE Draft: The Revision Begins Here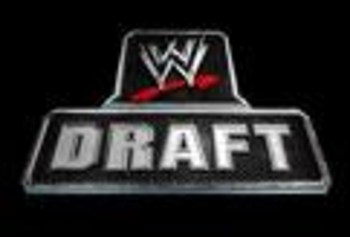 An in-depth look on how the upcoming WWE Draft can revive wrestling for the fans who love it.
Wrestling is not what it used to be, but there is always hope, and that is what the WWE Draft brings to its fans.
Many aspects of the wrestling industry can be affected by the draft. This will give you an idea on how the draft can better the wrestling industry not just for themselves, but the fans as well.
The Basics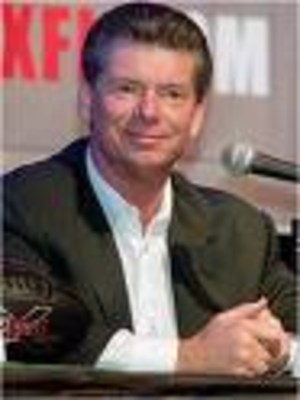 The WWE Draft will take place tonight from Atlanta, Georgia beginning at 8:00 Eastern time. According to multiple sources, the WWE will look to have 12 superstars switch brands during the show.
The WWE will also include a supplemental draft that will take place on Wednesday at noon on WWE.com.
Vladimir Kozlov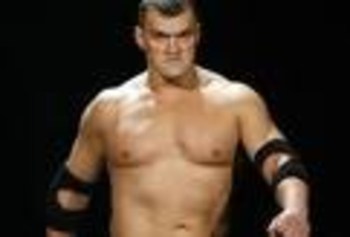 To start off, I think Kozlov is a hard-working talent with a bright future in the wrestling business. He brings a silent but deadly style in his fighting and his character.
Anytime you can find a talent that connects his character with the style he/she performs, you have a superstar you can work with.
Kozlov has headlined a few big time matches, but nothing exciting. He has yet to carry a big time match by himself and has not really stepped up when asked to. Kozlov needs more time to find a connection with the fans while performing during a match.
Sending him to ECW will allow Kozlov to gain the experience when it comes to connecting with the audience. In ECW, Kozlov would be facing competition beneath his level; giving him a vast amount of opportunities to understand how to dominate a match while keeping the fans entertained.
The push may have been too soon for this superstar, but sending him to ECW and giving him a chance to really dominate as the unbeatable heel may be what this character needs in order to succeed in the future.
Evan Bourne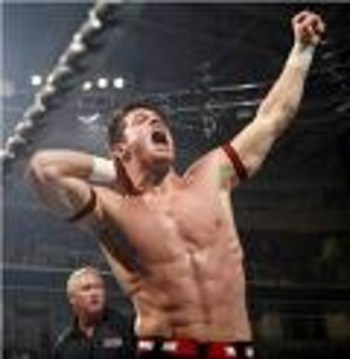 Obviously this is one of the young, up-and-coming stars in the bright future. Bourne has great athletic ability and shows signs of a younger AJ Styles.
He seems like a risk taker and knows how to keep an upbeat tempo during a match. Bourne has a good connection with the fans, but that is due to his character and charisma.
He is still very young, so I don't want to see WWE put him on the big stage just yet. I'm not sure if his microphone skills are up to par with his talent in the ring, which is why going from ECW to Smackdown! would give him a chance to showcase his ability but not push him too hard.
His microphone skills are not ready for Monday nights, so give him a little bit more time to develop, but on a higher level than ECW. Time is a virtue, that is all Evan Bourne needs
John Morrison & The Miz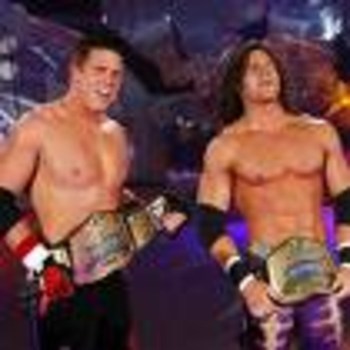 Rumors have it that the WWE is going to try and push Morrison & The Miz as an unbeatable heel in the tag team world, and I couldn't be happier.
I miss the fierce tag team rivalries that the WWE used to have. Legends of Doom, Too Cool, Dudley Boys, New Age Outlaws, Edge & Christian, etc.
These were some of the most unforgettable matches and I wouldn't mind having them back. Tag teams are just as important as individuals, otherwise, don't even bother with the titles.
Hearing that Morrison & Miz get the push is pleasing, but getting it for the tag team titles makes it even better. These two have proven they can piss off a crowd and dominate a match, which will open up an opportunity for other tag teams to become an important part of the industry again.
Sending both of them to RAW would give them the spotlight to dominate as a team. Again, it would open the spotlight for other tag teams as well.
Now that the tag titles are united, I say send them to RAW and win back the titles (maybe at Backlash?) in hopes to create a possible Edge & Christian type of team (love-to-hate style).
They have the character, talent, experience, attitude and ability to pull off as one of the most love-to-hate hate teams in the WWE right now. They also seem to have a great connection with one another, and their mic skills prove it! Sending them to RAW would give people a chance to see that and possibly bring back a main event caliber tag team in the WWE.
Chris Jericho
This is on a sad note:
Chris Jericho used to be (still is) one of my favorite wrestlers in the industry. He was quick, witty, smart-mouthed, technical, surprising and at times brought a hilarious but arrogant demeanor to his character and performance.
His comments like "ass-clown", "junior" and "ask him!" made me enjoy watching this talented superstar perform. Now WWE has made Jericho into a straight up asshole, and by watching Jericho, I don't think he likes it either.
The fans hated Jericho, but in a good way. He got under the skin of fans so well during his promos and matches, that it seemed to good to be true. He attacked (verbally) not only fans, but other superstars that the fans respected, which made him the perfect man to hate.
That hatred has gone too far though, and that is mostly the WWE's fault. They turned a witty, asshole who the fans enjoyed booing into a straight up douche that the fans can't stand to see anymore, including myself!
Everyone already knows what Jericho brings to wrestling, its whether or not the WWE wants to deliver it. Right now they do not, which is sad because I hate watching Jericho the way is he on RAW right now.
I'm not talking about a "hate" where I hope Batista teaches him a lesson, but a "hate" where I can't even watch Jericho wrestle anymore because his character has been killed and buried.
Maybe sending him to a different show will bring back the Jericho that I loved to hate not the Jericho that I hate to watch. I still love him, its just sad to watch.
As a fan speaking to the WWE, you want your audience to WATCH the superstars with a hate relationship, not one where you can't stand the character anymore so you turn the TV off. That is what Jericho is now and it is probably one of the most saddening things in wrestling (to me).
I hope Jericho goes to Smackdown! because I can't watch RAW if his character continues down this path, it hurts too much.
The Announce Team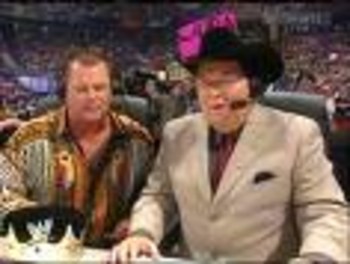 I'm not sure what the WWE was trying to do when they sent J.R. to Smackdown! and Michael Cole to RAW.
RAW is the biggest show to the WWE and possibly wrestling, and taking away THE voice of RAW was a huge mistake.
I'll admit, I hated listening to Michael Cole, but he has gotten a lot better on RAW. Now its time to go back home.
The WWE must switch J.R. and Michael Cole back to their respected shows. J.R. is a better fit on RAW and seems more at home, same goes for Michael Cole on Smackdown! I'm pretty sure the fans feel more at home when watching RAW and hearing J.R. instead of Michael Cole.
J.R. & Jerry Lawler were just as good of an announce team as any other pair in sports, if not better! They are no Pat Summerall and John Madden, but I'd take them over Jon Miller & Joe Morgan, Joe Buck & Troy Aikman and everybody on Sportscenter!
If the WWE wants to bring RAW (or wrestling together) back on elite status, it starts with the guys that communicate with the viewers, the announce team.
J.R. and the King welcome in fans just as good and if not better than a lot of sportscasters these days. They do it so well on wrestling's biggest show, so why take that away from the audience? Bring back the greatest announce team in wrestling to the greatest show in wrestling.
Blockbuster of Draft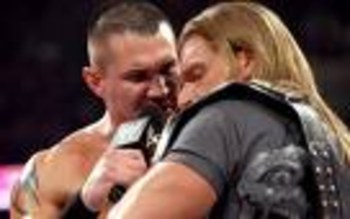 This is more of a prediction rather than what I believe will help revive wrestling as a whole.
There are currently two main event rivalries that headline the WWE right now.
Triple H and Randy Orton; Edge and John Cena.
What is funny is that the superstars involved in these rivalries are not on the same show's roster. Triple H is on Smackdown! while Orton is on RAW as Cena is on RAW and Edge is on Smackdown!
It is my guess that either Orton will go to Smackdown! as Edge goes to RAW, OR...
Triple H will go back to RAW and Cena will be drafted to Smackdown!
I believe Triple H and Cena will switch shows for a couple of reasons. Cena going to Smackdown! will only enhance the rivalry between Cena and Edge as both stars will be on the same show.
Triple H has said repeatedly he will not work with Edge on a main event level (personal reasons), so keeping those two on the same show wouldn't make much sense (especially if your not going to have them work together). That is just a waste of talent between the two.
Sending Triple H back to RAW would also enhance the rivalry between Orton and Triple H. Orton is in a huge storyline with Triple H, Batista and the McMahons, and I promise the WWE doesn't want to carry that feud over to Smackdown! When the McMahon family is involved, it is usually on RAW these days.
Batista and Orton are about to feud as well, so if Orton was sent to Smackdown!, more than likely so would Batista, which is too much talent to send to the second-handed show.
The WWE wants to mix things up, but retain these two rivalries. Switching Triple H and Cena can do both of those things, so don't be surprised if the blockbuster moment of the draft occurs when Triple H goes to RAW and Cena is shipped to Smackdown!
It just makes too much sense here, so the WWE might actually not do it, Ha Ha. I'm just kidding, this is my prediction for the blockbuster of the draft.
Please post comments on what you'd like to see happen during this year's draft. The WWE fans have the loudest voice than any other fans in the sports industry, all you have to do is make it heard.
Keep Reading