Sign or Pass on Philadelphia Eagles' Remaining Free Agents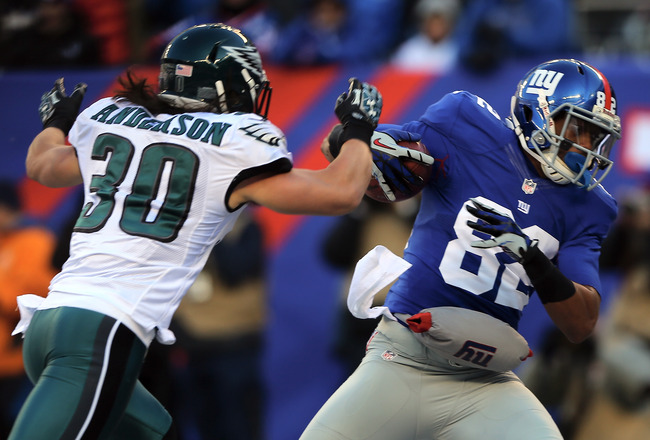 Elsa/Getty Images
The pressure is on for new head coach Chip Kelly as he attempts to rebuild the Philadelphia Eagles.
In 2012, the team lost 11 of its final 12 games under Andy Reid, who was fired immediately following the season's final game. The Eagles, who reached the playoffs in nine years under Coach Reid, have missed the postseason in consecutive years and are now one of the worst teams in the National Football League.
Kelly's new squad has weaknesses at a number of different positions, notably quarterback. Veteran Michael Vick was re-signed to a one-year deal following a dismal 2012 season in which he combined for 10 interceptions and four fumbles in just 10 starts. He is just one of a number of quarterbacks on the roster, including last year's rookie Nick Foles, veteran Trent Edwards, former University of Oregon quarterback Dennis Dixon and Arena Football League quarterback G.J. Kinne.
The Eagles have holes at the other positions too, particularly the secondary, where all four members from the 2012 starting lineup deserve to be replaced this offseason. Defensive tackle and linebacker are also major areas of need.
Fixing the Eagles isn't something that Kelly will be able to do just in free agency, as he'll have the draft as well. But it begins in mid-March.
Unlike Reid in his now infamous 2011 free-agent signing spree, Kelly would be smart to make most of the improvements to the team's roster in the draft. But there are definitely a few players the Eagles should target in free agency.
First, they need to examine the eight players on their own roster and determine whether they're worth keeping or getting rid of. The following slides will address each player, ending with whether or not they're worth re-signing.
Jake Scott, Guard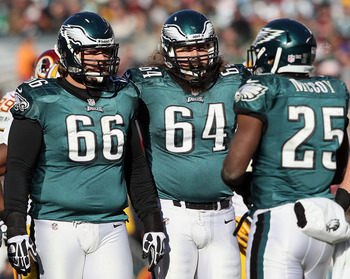 Alex Trautwig/Getty Images
Veteran Jake Scott played the role of Kyle DeVan to Danny Watkins on the Eagles this past season. Both were signed off the street to start for the struggling Watkins, and both did a better job than the Eagles' 2011 first-round draft pick.
Scott should not be a starter on the 2013 Eagles, or likely anywhere else in the National Football League. But he served his purpose for the Eagles in 2012, playing well during his seven starts.
New head coach Chip Kelly will need to determine whether Scott fits into the offense but it makes sense from an outside perspective to bring Scott back for a one-year deal worth close to the league minimum.
SIGN
King Dunlap, Tackle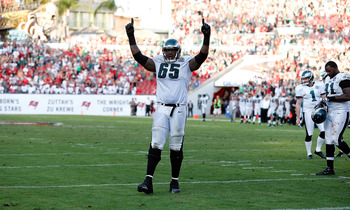 J. Meric/Getty Images
Judge tackle/guard King Dunlap on just his performance as a player, and he deserves to return to the Eagles for the 2013 season, which would be his sixth in the National Football League.
The former seventh-round pick in 2008 started 14 games in 2012 at left and right tackle. He's also started at right guard, meaning he's proven his worth as a versatile player.
Pro Football Focus actually graded Dunlap as the 33rd-best tackle out of 80 qualifiers in 2012, which may surprise fans because Dunlap is a frequent source of criticism.
On paper, bringing him back seems to make sense. But Kelly will need to determine whether Dunlap's massive frame is a good fit for his new offense. I don't think it will be.
As much as it seems like I have praised Dunlap, he's still much more suited as a backup. The Eagles should select a midround tackle or sign a player from another team in free agency before they re-sign Dunlap.
PASS
Derek Landri, Defensive Tackle
Al Bello/Getty Images
Brought on during the 2011 free-agent signing spree, veteran Derek Landri enjoyed a tremendous season in 2011, rating as the fifth-best defensive tackle in the entire National Football League, according to Pro Football Focus.
But he proved that it was mostly a fluke with a disappointing 2012 season. He should not be re-signed for the 2013 season (and beyond).
The Eagles already have 2012 first-round draft pick Fletcher Cox at defensive tackle. Cedric Thornton and Antonio Dixon are also on the roster, and both are better options than Landri.
PASS
Darryl Tapp, Defensive End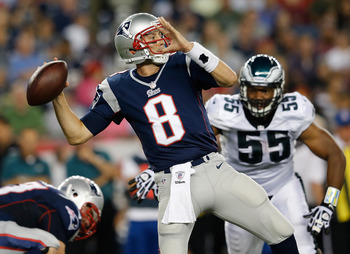 Jim Rogash/Getty Images
Veteran defensive end Darryl Tapp entered the 2012 season buried on the depth chart behind Trent Cole, Jason Babin, Brandon Graham and Phillip Hunt. By the end of the season, he hadn't done anything to show that he deserves to return for a fourth year in Philadelphia.
Tapp played in just 257 snaps, collecting just a single sack and three quarterback hurries. He actually played more than Hunt and rookie Vinny Curry. But Tapp is turning 29 this offseason and won't be brought back.
The career of the former second-round draft pick is winding down.
PASS
Akeem Jordan, Linebacker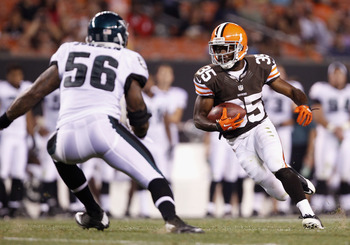 Matt Sullivan/Getty Images
Veteran linebacker Akeem Jordan could be brought back for his seventh season in a Philadelphia Eagles uniform. But I wouldn't bet on that happening.
Jordan is a solid special teams player, but he played in just seven total snaps on defense in Weeks 13, 14 and 15, and remember, those were considered the low points of the season.
Linebackers like Jordan can be brought in pretty easily, either with a low draft pick or in free agency.
PASS
Dominique Rodgers-Cromartie, Cornerback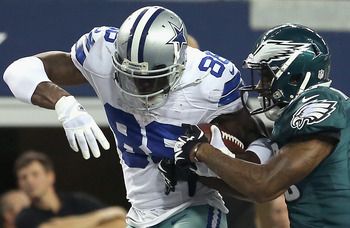 Ronald Martinez/Getty Images
Veteran Dominique Rodgers-Cromartie is the big offseason free-agent decision for the Eagles. It's a tricky call.
Rodgers-Cromartie, who turns 27 next month, will likely be highly pursued in free agency. After all, he has a Pro Bowl selection under his belt, and when he's playing well, he's one of the better cornerbacks in the game.
The only problem is that he hasn't played well since 2009. He was dismal in his last year in Arizona in 2010, and he was a major disappointment during his two years in Philly.
There are a lot of viable options out there at cornerback for the Eagles, including Sean Smith, Brent Grimes, Aqib Talib, Derek Cox, Cary Williams and Charles Woodson. I'd choose every one of those players over DRC.
PASS
Colt Anderson, Safety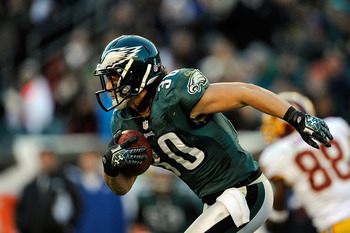 Patrick McDermott/Getty Images
Colt Anderson has emerged as one of the favorites on a struggling Eagles squad based largely on his dominant special teams performance.
He rated as the second-best special teams player in the league, according to Pro Football Focus. He also filled in at safety in the season's final few games and played a lot better than either Nate Allen or Kurt Coleman.
Signing Anderson should, and likely will, be a necessity for the Eagles. He's not suited to start at safety, but his play at special teams makes him one of the more valuable players on the team.
I'd be very surprised if the Eagles allowed Anderson to leave in free agency.
SIGN
Jon Dorenbos, Long Snapper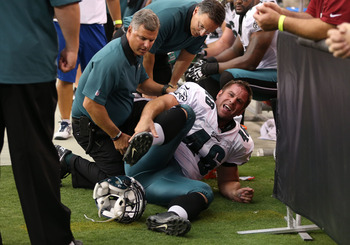 Christian Petersen/Getty Images
Veteran Jon Dorenbos serves just one purpose on the Eagles, and that's the role of long snapper. He's pretty good at his job though.
During Dorenbos's seven seasons in Philly, he hasn't had any poor snaps (at least, none that were noticeably bad). He played through a high ankle sprain late last season without missing any games.
Dorenbos will be 33 this offseason, but he's important enough to bring back for another couple of years.
SIGN
Keep Reading

Philadelphia Eagles: Like this team?