WWE Old School Raw: Top 5 Questions Left Unanswered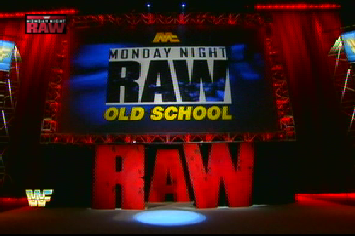 photo courtesy of wrestlingforum.com
The March 4 edition of Monday Night Raw went old school as many legends from the past joined current WWE Superstars for a great build up show to WrestleMania 29.
A number of matches for WrestleMania are coming to fruition after Raw, but only one was officially announced.
Will Triple H and Brock Lesnar's match be finalized soon?
Can CM Punk break The Undertaker's WrestleMania streak?
Where was Alberto Del Rio when Jim Duggan, Sgt. Slaughter and Dusty Rhodes were being attacked?
As usual, a number of questions were left unanswered after Raw. After a two-week hiatus, my Raw series is back. With that said, here are the top five questions left unanswered after the March 4 edition of Raw.
Begin Slideshow

»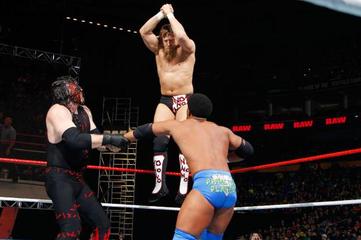 Why did we see this match again? (photo credit: wwe.com)
The WWE roster is not as deep as it was during the Invasion angle in 2001, but there is still no reason that fans should see the same matches each week.
Two matches in particular stand out from Raw as Ryback faced Antonio Cesaro again and Team Hell No wrestled the Prime Time Players.
Ryback and Cesaro should both be winning so when they square off, one is bound to look weak. Recently, it has been the United States champion. Neither one is leading towards a WrestleMania match, making the match even less meaningful.
The tag team division in WWE may be very thin, but how many times do we have to see Team Hell No against the Prime Time Players?
There are the Usos, Primo and Epico, Team Rhodes Scholars (as much as WWE denies they are still together) and the Monsters of Funk.
How about changing things up once in a while?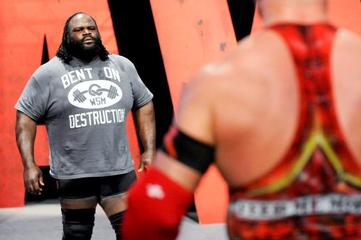 Will the two monsters see each other at WrestleMania? (photo credit: wwe.com)
Following Ryback's win over Antonio Cesaro, the World's Strongest Man Mark Henry made his way down ringside with a stare down with Ryback.
Was WWE foreshadowing a WrestleMania match between the two Superstars?
While Ryback was expected to face Big Show at one point, Mark Henry would make a lot more sense. It is unclear whether or not Ryback would be able to Shell Shock Big Show, but he may have a better chance of delivering the move on Mark Henry.
Hopefully, we do see a match at WrestleMania 29 between WWE's monster babyface against the company's monster heel.
Will it happen?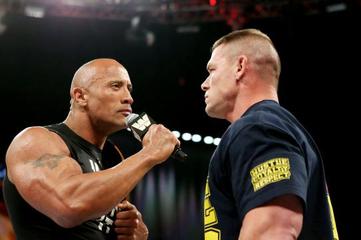 Cena vs. Rock again? (photo credit: wwe.com)
This question can also be referring to the feud between Triple H and Brock Lesnar. Both feuds will see a rematch at WrestleMania 29, but we must question whether or not this year will be any different.
Not in terms of who wins and who loses but more so when it comes to promos and the build up to WrestleMania.
John Cena will talk about how he lost last year, and he needs to win this year and get the WWE title back. The Rock will demand that he wins again. Triple H wants to fight again. Brock Lesnar loves to fight.
With Passover coming up, I am reminded to ask, why will WrestleMania 29 be any different from all other WrestleManias?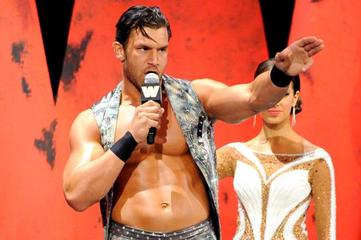 When will Fandango debut? (photo credit: wwe.com)
Unsurprisingly, Fandango appeared for a match on Raw but refused when ring announcer Justin Roberts couldn't pronounce his name correctly.
Haven't we seen this storyline before?
It is reminiscent of the fake Brodus Clay debuts not long ago. Also similar to Clay is Fandango's dancer gimmick. Unlike Clay though, Fandango is being booked a heel.
Will this similar gimmick work out for the man formerly known as Johnny Curtis?
Doubtful.
It is understandable that not every character can be 100 percent unique, but with Clay and Sweet T moving up in the card as a dancing tag team, there didn't seem to be a need for a heel dancer gimmick.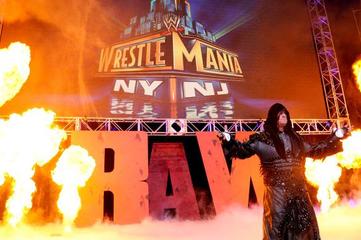 The Undertaker made his return on the old school edition of Raw. (photo credit: wwe.com)
While I didn't want to see CM Punk versus The Undertaker at WrestleMania this year, it is happening and it makes sense. If WWE didn't want to have a triple threat match for the WWE title, then Punk had to challenge the streak.
Punk made history recently when he held the WWE title for 434 days.
Will Punk make history once again and end the streak?
It seems unlikely because it is one of those streaks that should probably never end, but you never know with WWE.
At the very least, it gives WWE fans a number of weeks to speculate whether or not CM Punk will indeed be the first (and then likely only) Superstar to ever defeat The Undertaker at WrestleMania.
What questions were you left with unanswered after the old school edition of Monday Night Raw? Please leave your thoughts and questions in the comment section below.
Follow me on Twitter (@sethgutt) and check out my site guttwrenchpowerblog.com.
Like GuTTWrenchPowerBlog on Facebook here.