Ranking the 10 Most Boring Coaches in College Basketball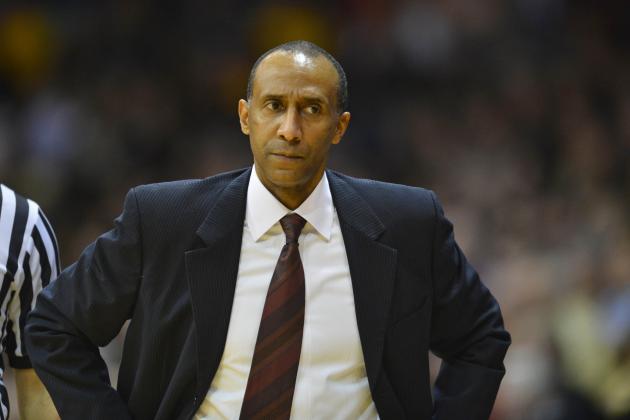 Ron Chenoy-USA TODAY Sports

College basketball history is filled with colorful characters on the sideline—Bobby Knight, Jerry Tarkanian—but not every coach is cut out to be an entertainer. Plenty of perfectly successful coaches are about as exciting to watch as dried paint.
Stanford's stone-faced Johnny Dawkins is five seasons into his first head-coaching job, but he's already demonstrated that he belongs with the elite. Not the elite winners, of course, but the elite at disappointing fans who would prefer to see their coach hopping around like Yosemite Sam at the slightest provocation.
Herein, more on Dawkins and the rest of the 10 least watchable coaches in college hoops.
Begin Slideshow

»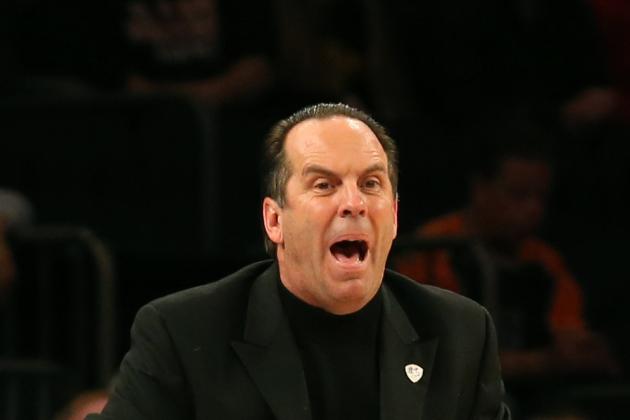 Anthony Gruppuso-USA TODAY Sports

Although he does have his explosive moments, Mike Brey's blowups are few and far between by coaching standards. In between, Notre Dame's dour bench boss tends to provide a steady diet of glares but little spectacle.
It doesn't help that, in the event he does want to get noticed, Brey can be almost impossible to find. He's none too tall for a hoops coach, and his preference for black turtlenecks with dark suits can render him all but invisible in a raucous arena.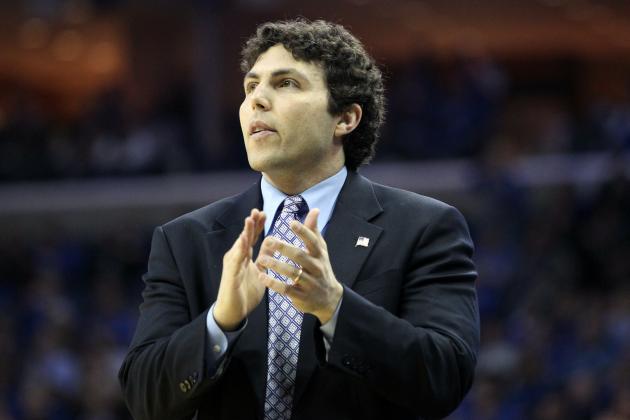 USA TODAY Sports

Almost any story is a lot less exciting after you've heard it the first time. On a related note, Memphis head coach Josh Pastner isn't nearly the TV darling that predecessor John Calipari was.
With his clean-cut image and pristine suits, Pastner appears to be trying to mimic Calipari's Teflon appeal. He'd do better to ape the now-Kentucky coach's world-class recruiting and find himself a style of his own on the sidelines.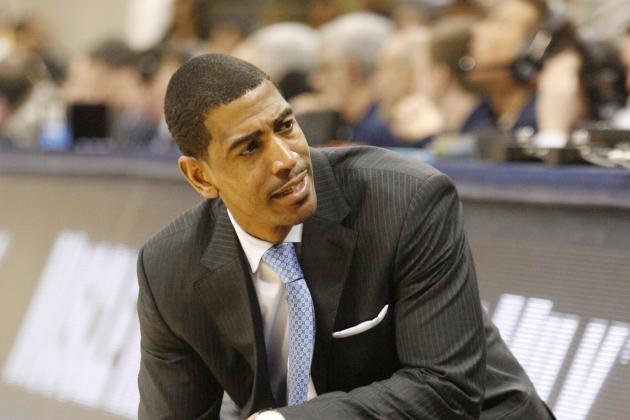 USA TODAY Sports

The newest member of the list, Kevin Ollie hasn't even wrapped up his first year in Storrs and already he's made an impression.
That impression is that, while he may well be able to win like mentor Jim Calhoun someday, he certainly won't be as fun to watch while he does it.
Ollie, always the steadying influence as a player, skews perilously close to a soporific influence as a coach.
Maybe he's hoping that if he puts on a Huskies uniform and joins his team on the floor—and he certainly looks in good enough shape to do so—nobody will notice his absence from the sideline.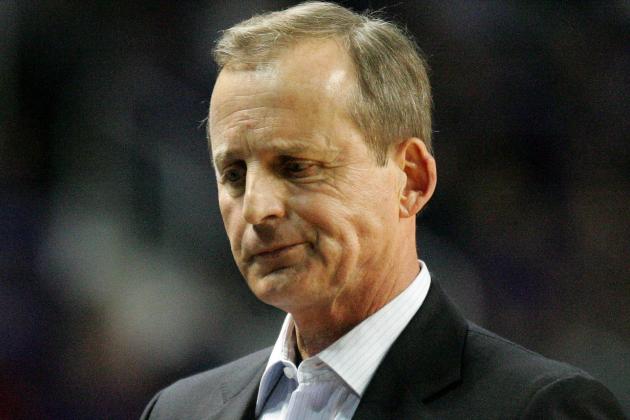 Scott Sewell-USA TODAY Sports

Getting noticed at Texas anywhere other than the football field is pretty much a losing battle. Rick Barnes, who came to the Longhorns from such basketball-loving schools as Providence and Clemson, opted to wave the white flag in that battle.
For all his consistent success in Austin, Barnes has blended into the background, never getting (or seeking) anything like the attention that Bill Self or ex-conference rival Frank Martin did.
It doesn't help Barnes' cause that if he does get worked up on the sidelines, Big 12 fans are probably watching Bob Huggins or Bruce Weber blow a gasket on the other side of the court.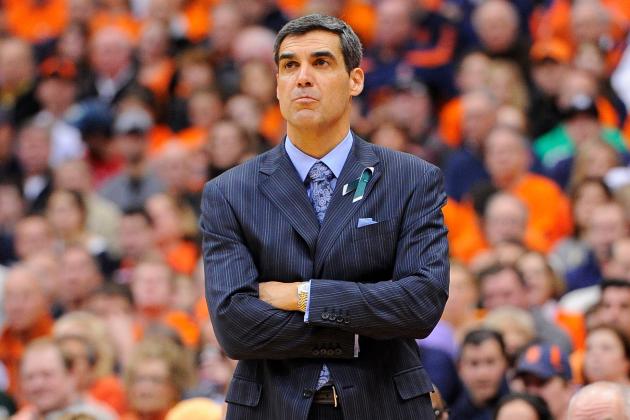 Rich Barnes-USA TODAY Sports

Maybe Jay Wright's suits are too tight. It's an unlikely proposition for the perpetually well-dressed coach, but it would certainly explain his frequent resemblance to a glowering statue someone failed to remove from the sideline before the game.
Like some of the other coaches on this list, Wright also has a distinct tendency to get overshadowed by his charismatic players.
It's easy to look stiff when you're being compared to the hyper-kinetic likes of Corey Fisher or Ryan Arcidiacono rather than, say, Bo Ryan's often-plodding Wisconsin lineups.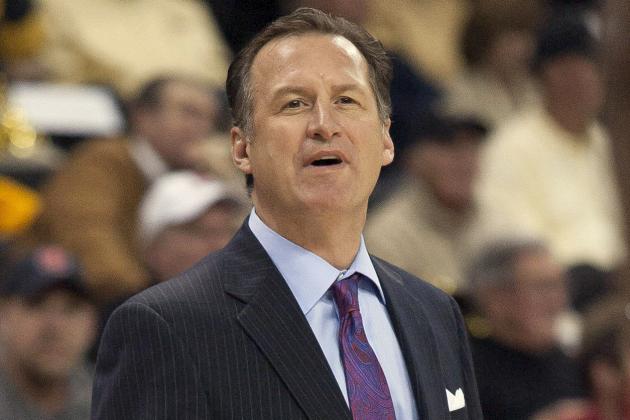 USA TODAY Sports

It's one thing to lack an eye-catching sideline personality as a coach (and Mark Gottfried certainly lacks it). Where Gottfried ups the ante is by cultivating teams that don't have any more personality than he does.
Gottfried's best Alabama squads were always ensemble-cast collections without any one player grabbing the spotlight.
He's gone down the same road with the Wolfpack, where even preseason ACC Player of the Year C.J. Leslie (hardly the most memorable of stars anyway) has been submerged in a frontcourt by committee.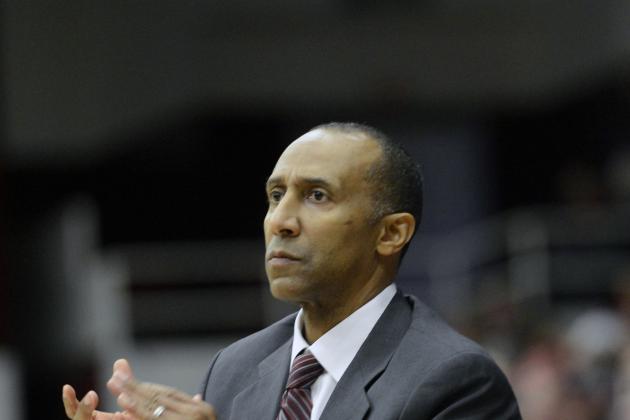 USA TODAY Sports

After approximately 600 years as an assistant at Duke, Johnny Dawkins is getting to show what he can do with his first head-coaching job. Even in his fifth season at Stanford, though, Dawkins has remained as unflappable as his mentor back in Durham.
It's not just that Dawkins rarely puts on the kind of ref-baiting show that conference rivals Ben Howland or Mike Montgomery have made commonplace in the Pac-12.
It's that he never seems to be having any fun when things do go well for the Cardinal—even during last season's NIT title run, you'd never have known Dawkins' team was winning all its games until he was cutting down the nets at the end.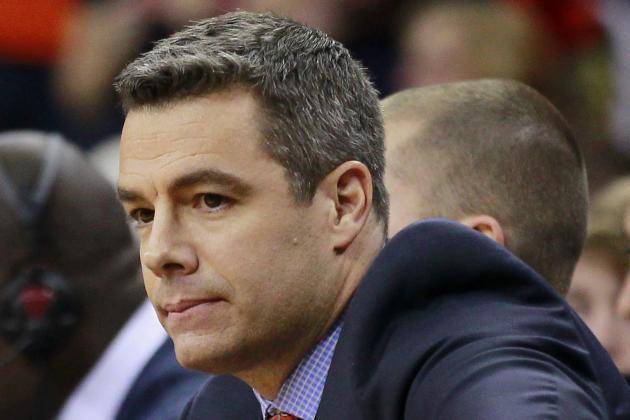 Geoff Burke-USA TODAY Sports

Plenty of fans would argue that Tony Bennett's teams are among the most boring in the country, thanks to the grinding defense he inherited from father Dick.
In those low-scoring games, though, the buttoned-down younger Bennett certainly doesn't add to the nonexistent excitement.
Unlike many coaches who live and die with D, Bennett doesn't spend every second of the game working the refs for calls (or erupting when he doesn't get them).
It may be the right move strategically, but it certainly doesn't make him a very TV-friendly coach as he sits and watches his slow-motion teams eke out wins.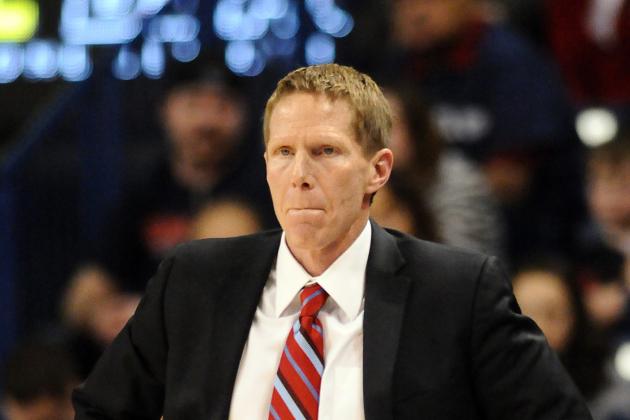 James Snook-USA TODAY Sports

In Mark Few's defense, Gonzaga's phenomenal success makes it harder for a coach to establish himself as a sideline personality. After all, who's going to bother complaining to the refs when his team wins most conference games by 20 points?
Even so, the career Bulldog (who replaced Dan Monson after a long assistantship at the school) is as unmemorable a sideline figure as any coach in the country.
The Zags get their personality from their players—remember the emotional end of Adam Morrison's career?—while their phenomenally successful head coach becomes just another part of the backdrop.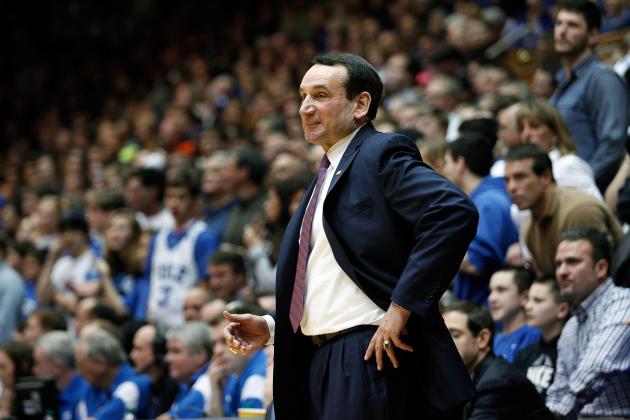 Mark Dolejs-USA TODAY Sports

Nothing in sports is more boring than the team that's always expected to win…and then does. In taking the top spot here, Coach K is certainly a victim of his own enviable success, but there's more to his story than years of consistency.
Mike Krzyzewski keeps his emotions under wraps more thoroughly than any other coach approaching his level as a winner.
Even when he does get fed up with the officials or his players, he's as undemonstrative about it as any coach in the country—and the same goes for his minimalist smile when the Blue Devils win another championship.
If Coach K retired and was replaced by a robot, would we notice? For that matter, has it happened already?