Indianapolis Colts: Predicting the Colts' Free-Agent Signings
Brian Spurlock-USA TODAY Sports

With the 2013 NFL Scouting Combine out of the way, the Indianapolis Colts turn their attention to the free-agent market.
In the next seven days, we should get word on which current Colts get re-signed.
On Monday, March 12, the NFL free-agent period opens up and teams can start negotiations with any free agent in the league.
The Colts will certainly be looking to upgrade their offensive line. With Ryan Grigson's stated preference for veteran offensive linemen, the Colts will not be rebuilding their O-line through the draft.
They will surely draft some offensive linemen, but they need help in 2013 and will have to plunge into the turbulent waters of NFL free agency.
Indianapolis may also write some big checks for top talent at the rush linebacker position to replace All-Pro Dwight Freeney.
In addition, we should expect them to throw a little money at the defensive secondary, where they will surely be drafting some young talent.
Finally, the Colts need a veteran backup QB to be on call for the inevitable day when Andrew Luck stays down. They will not risk their season with a stable of backup QBs carrying zero NFL snaps on their resume.
Begin Slideshow

»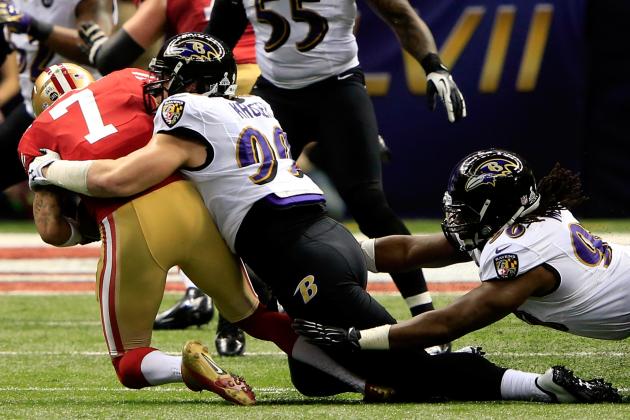 Jamie Squire/Getty Images

Anthony Spencer's agent Jordan Woy announced Monday on Twitter that the Cowboys were going to use their franchise tag on the rush linebacker.
Many Colts watchers thought Spencer would be a good fit for the Colts and his Indiana roots could be leveraged to entice him back home.
Maybe next year.
In the meantime, the Colts still need a rush linebacker to replace Dwight Freeney. Indianapolis released Freeney to the free-agent market after a season where he struggled to learn the new 3-4 defensive scheme.
Enter Paul Kruger.
Kruger had a terrific year for the Super Bowl Champion Baltimore Ravens, and his asking price is too high for a team that just made Joe Flacco the highest paid player in NFL history. One report suggests Kruger will go for as high as $10 million per year (via Jason Cole of Yahoo Sports).
Kruger is 27 and in the prime of his career. He played in the 3-4 scheme his entire pro career and Colts head coach Chuck Pagano knows his character from his time with the Ravens.
He will bring the skills and experience the Colts need at that critical 3-4 position.
Contract: four years/$40 million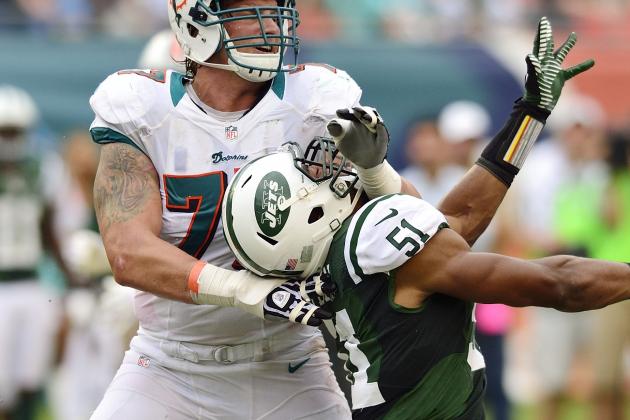 Steve Mitchell-USA TODAY Sports

The last two seasons were mediocre by Jake Long's standards. The former overall No. 1 draft pick was slowed by injuries in 2012, but at 27 years old, he is just now reaching his peak physical abilities.
If he is healthy, the Colts will make a run at him.
Interestingly, Jake's youngest brother, Kyle Long, enters the draft this year and had a stellar NFL scouting combine, posting top 10 scores on every measurable. Kyle only played one season of FBS football because he started his college athletic career as a pitcher with a 97 mph fastball.
If these two brothers would like to be reunited on a team that desperately needs talent on the O-line, then perhaps Ryan Grigson can work around the absurd $11 million per year that Long is purportedly asking for (via Ian Rapoport of NFL.com).
Grigson grabs Kyle Long in the draft and brings in big brother to show him the ropes.
Contract: four years/$28 million
Ron Schwane-USA TODAY Sports

Word is that the Colts have the inside track on San Diego Chargers' guard Louis Vasquez.
The Colts have several connections to the Chargers and could leverage those to bring in one of the top offensive guards in the league.
Vasquez is only 25 years old and has the peak of his career ahead of him. His price will be steep.
He made $1.5 million last year, but his price in 2013 could set a record for NFL guards. As badly as the Colts need help at the guard position, Grigson might be willing to break the bank.
Carl Nicks of the Tampa Bay Buccaneers is the highest paid guard in the NFL at $12.5 million per year. The Colts should be able to stay south of that to get Vasquez.
Contract: six years/$60 million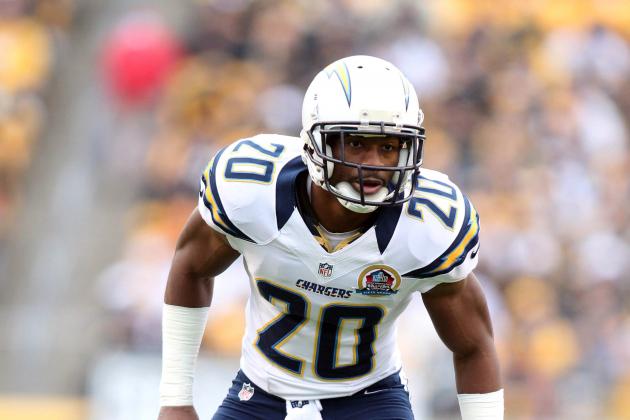 Charles LeClaire-USA TODAY Sports

The Colts need another starting cornerback and Antoine Cason has the size (6'1" 195) to play in Pagano's press-coverage system.
Cason is only 26 and coming off a decent season. Known for his sure tackling, he also posted two interceptions and two forced fumbles in 2012.
The Colts can afford to pay him mid-range free-agent cornerback money.
Contract: four years/$20 million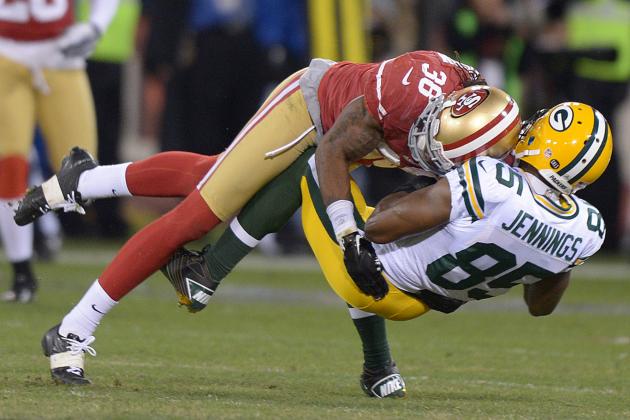 Kirby Lee-USA TODAY Sports

If the Colts can bring in Dashon Goldson along with Paul Kruger, that would give them two of the top defensive players from the last Super Bowl.
At 6'2", 200 pounds, Goldson brings good size, an ability to read defenses and break up plays and a knack for making big plays.
It's been reported that the 49ers will not try to franchise tag him for the second year in a row.
Contract: four years/$28 million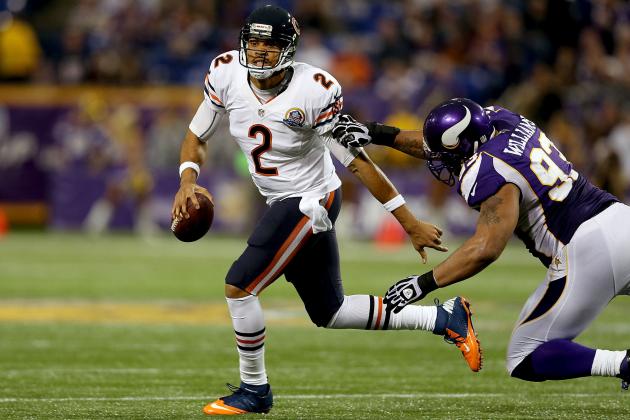 Matthew Stockman/Getty Images

That's it, all of the money is gone except for what Ryan Grigson needs to re-sign a few of his players, bring in a couple of bargains for depth and pay his draft picks.
But the Colts have one other glaring need, and that's a veteran clipboard holder who can win a game or two should the Colts have to play without stud QB Andrew Luck. In the modern NFL, this is not an unlikely scenario.
The Colts have some pretty good young quarterback talent on their roster, but no team is going to start an NFL season with only one player who has ever taken an NFL snap.
Of all the free-agent quarterbacks available, Jason Campbell has the best completion percentage and TD to INT ratio. At 31, he's getting long in the tooth but he is still fairly mobile and years equal experience.
Precisely what the Colts are looking for.
Contract: two years/$1.8 million