Dallas Cowboys: Sign or Pass on the Cowboys Remaining Free Agents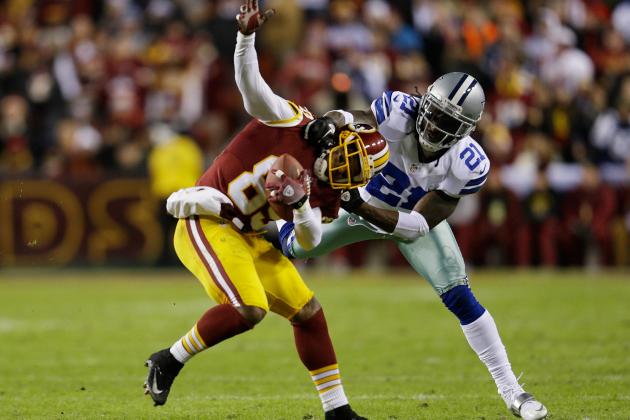 Rob Carr/Getty Images

The Cowboys have already been making big moves in this 2013 NFL offseason. With free agency just ahead we expect more big moves could be in store.
The Cowboys are going to want to do their homework on all the available players. With needs at offensive line, defensive line, safety and running back the Cowboys need to be thrifty in the way they spend money.
Before they can get crazy with NFL free agents they need to figure out their own first.
The Cowboys have a bevy of players that are eligible to become free agents and need to figure if any of them are worth retaining.
It's not just starters, but depth players that will make this team successful.
Lets see who projects to be a Cowboy in the future.
Begin Slideshow

»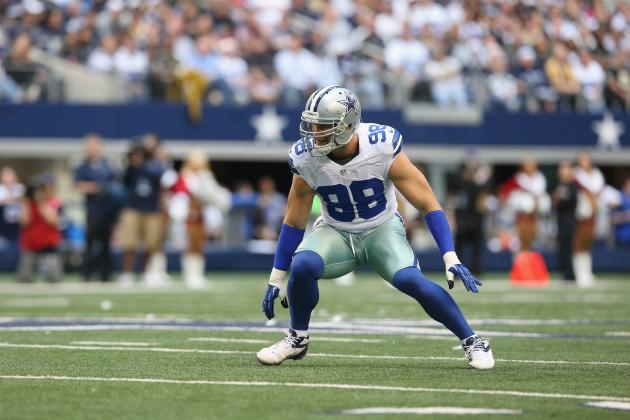 Ronald Martinez/Getty Images

2012 Stats: 12 tackles
Poppinga was a late addition to the 2012 Dallas Cowboys, who were plagued by injuries. Unfortunately his addition didn't bring much production to the defense.
Poppinga has never been an overly productive player in his career. While he does prove to be a capable special teams and depth player, he isn't worth the roster spot for a Cowboys team that is trying to get younger.
Verdict: Pass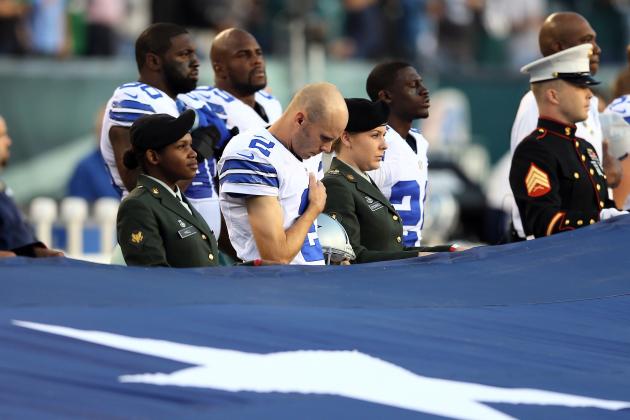 Elsa/Getty Images

2012 Stats: 71 punts, 44.8 average yards per punt and four touchbacks
After Chris Jones got injured, the Cowboys signed Moorman to a cheap contract and he really played quite well.
Chris Jones seems to recovering from his injury and looks to be the Cowboys starting punter for the future. Though Moorman played well, it's hard to justify bringing him back when you have a younger player with a better leg.
It's unfortunate and hopefully Moorman finds work elsewhere, but his career in Dallas is done.
Verdict: Pass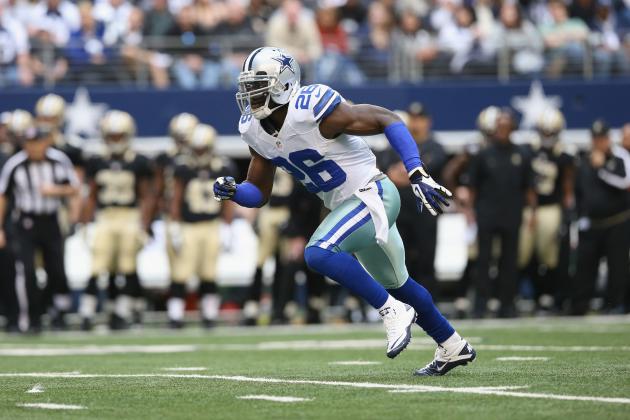 Ronald Martinez/Getty Images

2012 Stats: 11 tackles and one interception
Peprah created some buzz when he was acquired by the Cowboys halfway through the season.
A playmaker in Green Bay, Peprah was signed with the hopes of revitalizing a depleted safety unit. While he did end up with a Thanksgiving Day interception of Robert Griffin III, the anticipation of his arrival greatly outweighed his production.
Verdict: Pass
Tom Pennington/Getty Images

There isn't much to say here about Dockery. He's been a good depth guy for the Cowboys to rely on in a pinch, but he's getting older and doesn't offer anything the Cowboys can't get for the veteran minimum elsewhere.
I wish all the best to Dockery, but his career in Dallas is over. I believe he'll probably move on to retirement after a good career.
Verdict: Pass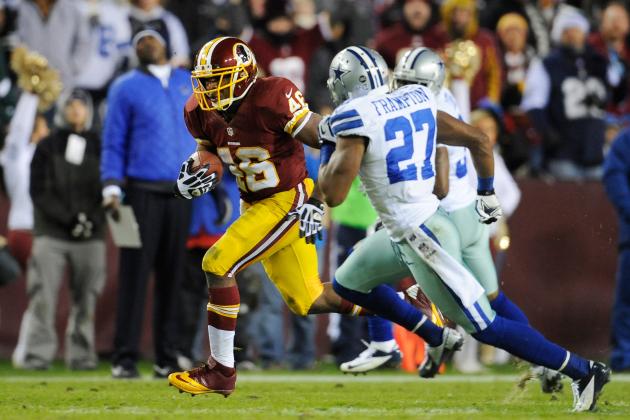 Patrick McDermott/Getty Images

2012 Stats: 30 tackles
Frampton was a pleasant surprise for the Cowboys. Unlike other free agents, Frampton came into his role nicely and produced well.
Frampton offers the Cowboys an asset on special team as well as a guy who can carve himself a role in nickel and dime packages. He's a decent coverage guy and can make tackles.
Frampton doesn't wow anyone with his ability. He isn't going to crack this starting lineup. Instead he can be the special teams ace on a team that needs players to commit to success on all levels.
Verdict: Sign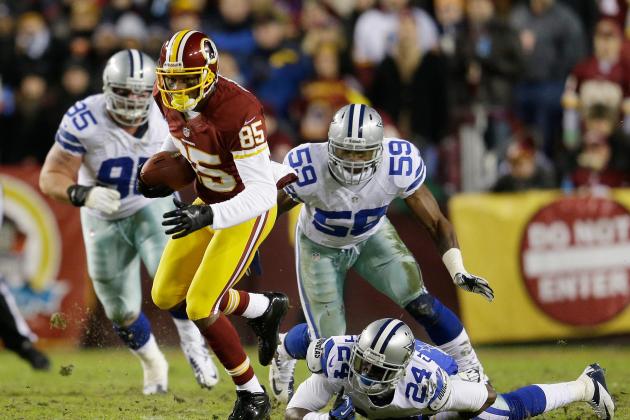 Rob Carr/Getty Images

2012 Stats: 43 tackles and one sack
Sims has gotten the short end of the stick everywhere he's been in this league. He consistently gets looked past and isn't given the respect he's due.
Sims came when the Cowboys inside linebacker corps was completely depleted. When he arrived he instantly became a fan favorite. Sims is the type of linebacker who can play every position. He has excellent athleticism, can diagnose plays well and has a nonstop motor.
Sims is another player who isn't elite, but is valuable. He worked hard to get better and left it all out on the field every game.
I'd take a whole roster full of guys like Sims any day.
Verdict: Sign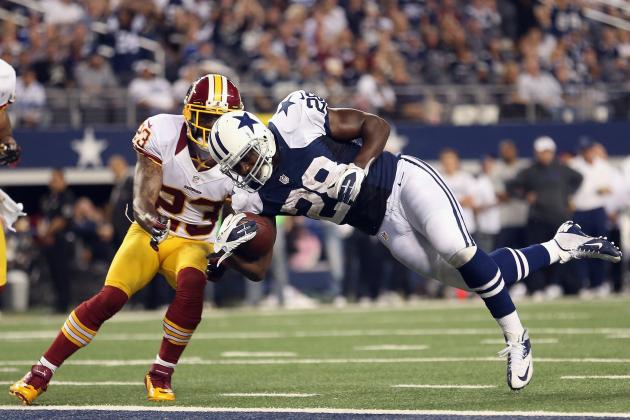 Ronald Martinez/Getty Images

2012 Stats: 111 attempts, 402 yards and three touchdowns.
Jones has been a huge disappointment for Cowboys fans everywhere. The issue isn't with talent, it's just that he's inconsistent and hasn't lived up to expectations.
Jones is a home run back with potential, but couldn't handle large workloads and had a bad injury history.
Jones is likely to find another chance with another team, but he certainly wore out his welcome within the Cowboys' community. His durability is a huge concern and the Cowboys need a reliable back behind DeMarco Murray.
Verdict: Pass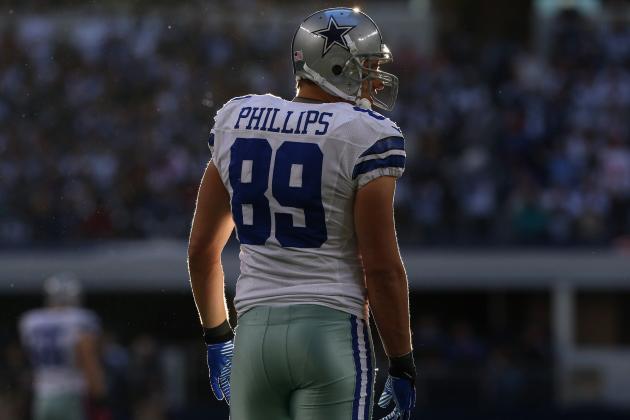 Ronald Martinez/Getty Images

2012 Stats: 8 receptions, 55 yards and one touchdown
For a while, Cowboys Nation thought Phillips to be a young Jason Witten in training. Yet, when given the opportunities to succeed he's just not been reliable.
Phillips is what you want in a tight end. He's a reliable blocker, a competent receiver and knows how to beat defenders. What he lacks is consistency.
Phillips needed to have a strong season in 2012, but wasn't able to. Now James Hanna is showing signs of real potential as a receiving tight end, the Cowboys are going to ensure they don't stunt his growth.
Verdict: Pass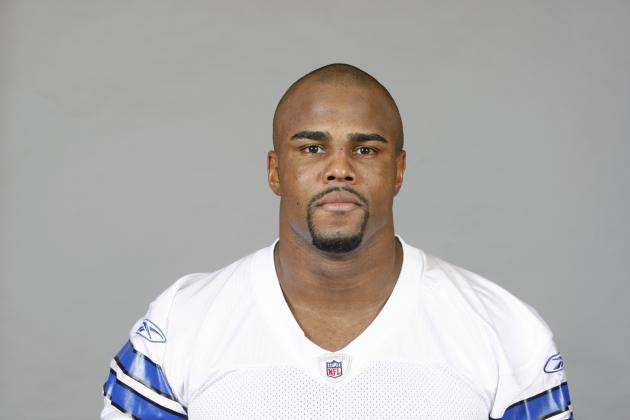 Handout/Getty Images

2012 Stats: 15 tackles and one forced fumble
When healthy Coleman is a real force along the defensive line. The question is: can he stay healthy enough to endure a season? If he can, can the team be successful in the defensive scheme switch to the 4-3?
Coleman is aging and the Cowboys already have enough aging veterans trying to anchor their line. As much as I like Coleman, I think he only uses a roster spot that is more valuable if occupied by young, developing talent.
Coleman can still play and possibly at a high level. However, his injury history and risk do not outweigh any rewards.
Verdict: Pass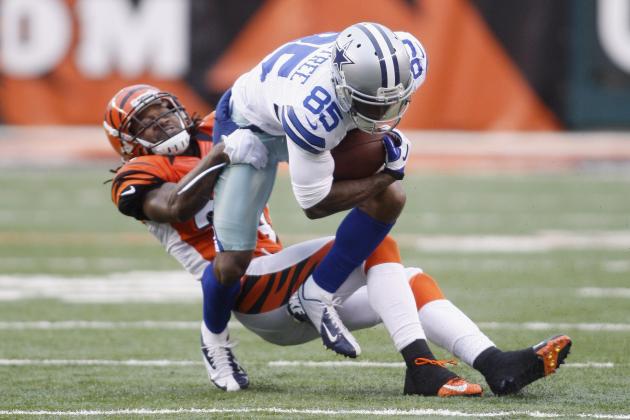 John Grieshop/Getty Images

2012 Stats: 32 receptions, 436 yards and four touchdowns.
Did you guys see Ogletree against the New York Giants in the first week of the season? He looked like he was going to be the next Calvin Johnson here in Dallas. Then, as the weeks passed, he became a shell of his early season self and quietly slipped back into mediocrity, resembling nothing of a productive NFL wide receiver.
Sadly, that's what you've always gotten with Ogletree. The guy has gotten chance on top of chance to succeed in this offense and displays nothing close to consistency or potential.
Ogletree is as close to a lost cause as you're going to get. The talent is there but the focus is not. If Ogletree could have committed to the game a little more he could have been successful. Now he'll find himself unemployed wishing he had taken his NFL career a little more seriously.
Verdict: Pass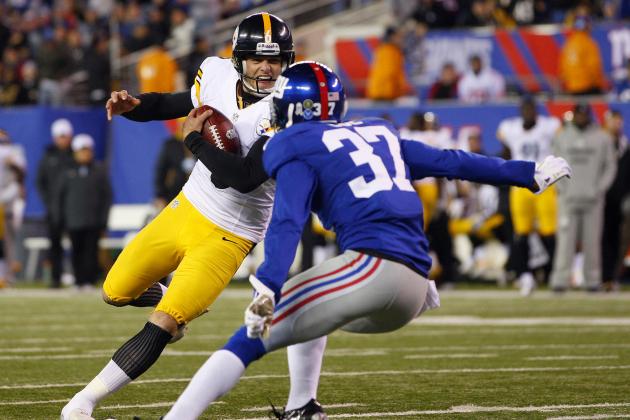 Rich Schultz/Getty Images

Coe was merely signed as depth guy and didn't contribute much at all to the 2012 Dallas Cowboys.
Many people remember Coe for his days with the New York Giants. Coe is a talented young man but just doesn't have the skill set to be a among the top defensive backs on a team. This is especially true on a team that has Morris Claiborne and Brandon Carr as its current and future starters.
The Cowboys seem to be set here at cornerback with some relatively good depth. I can't see a situation in which Coe would return.
Verdict: Pass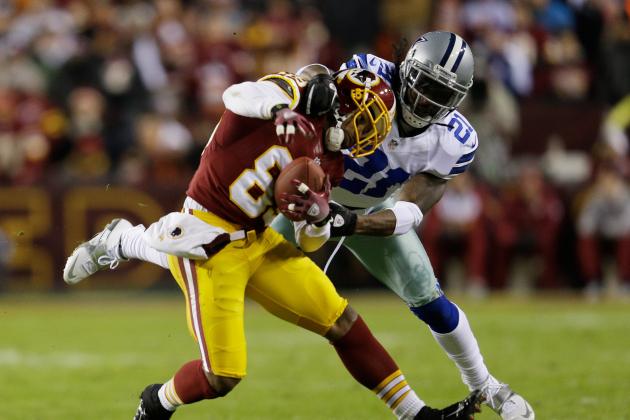 Rob Carr/Getty Images

2012 Stats: 14 Tackles
When Jenkins is healthy he's a very solid NFL corner who excels at man-to-man coverage. He is physical on the line and isn't afraid to sacrifice his body to make a play.
The Cowboys chose to move on from Jenkins when they signed Brandon Carr and drafted Morris Claiborne. At the time Jenkins was nursing an injured shoulder and wasn't playing nice with the team.
Jenkins may not have gotten the opportunities he deserved and maybe he and the team didn't see eye to eye. Nevertheless, he's going to find a place where he can contribute immediately and both sides will be better for it.
Verdict: Pass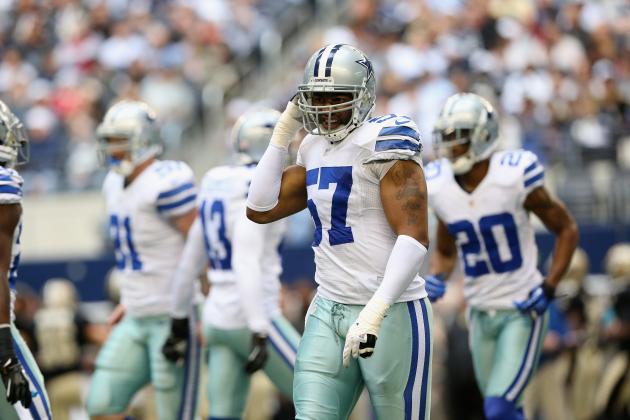 Ronald Martinez/Getty Images

2012 Stats: 25 tackles, three forced fumbles and three sacks
I think pretty highly of Victor Butler overall. He's a disruptive player who is effective in pass-rush situations and has been praised heavily by Cowboys fans hoping that he'll get another shot.
I just don't see how he fits into this defense.
Butler isn't a guy who can put his hand on the ground snap after snap. He's also not a guy who is athletic enough to play the Will linebacker position and isn't good enough in run-support to play the Sam linebacker.
Butler is strictly a 3-4 pass-rushing OLB. He gets worn out when asked to play every down and isn't going to make too many big plays in any other facet of the game.
As I said, I like Butler but he isn't made for this defense. The Cowboys will look another direction and hopefully Butler gets a chance with another team.
Verdict: Pass