Tennessee Titans: Predicting 2013 Free Agent Signings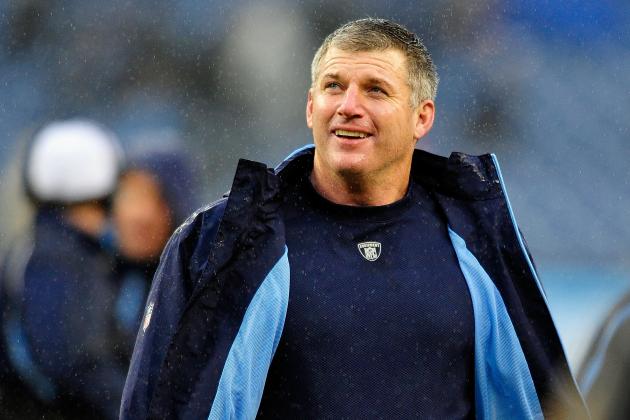 Grant Halverson/Getty Images

The Tennessee Titans have already made one positive move this offseason by signing veteran George Wilson from the Bills, but they still have plenty of work to do.
There's also a new position that may become an unexpected need since the franchise tag deadline has passed without Jared Cook getting slapped with the tag. That means that the Titans will actually save some money in their cap space, but at what cost on the field?
The Titans have about $19.4 million in cap space according to John Clayton of ESPN.com.
Now the Titans just have to use that cap space wisely.
There are numerous players that are already on the roster that the Titans need to re-sign, but the Titans do have one more big free agent signing left in them.
Begin Slideshow

»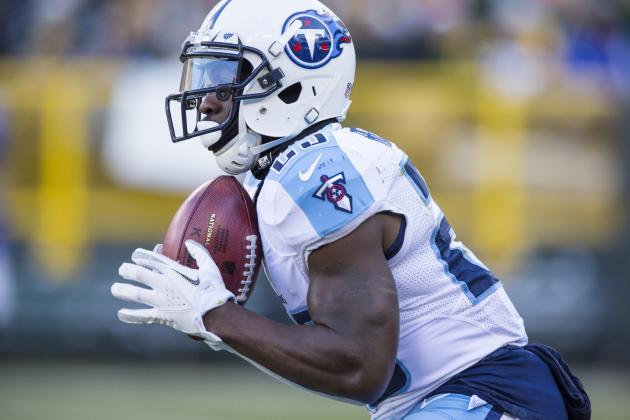 Tom Lynn/Getty Images

It would be smart for the Titans to figure out a way to re-sign Darius Reynaud and it's been reported that Reynaud is a top priority for the Titans front office.
Reynaud proved to be a valuable return man (three touchdowns in that capacity) who can turn the game around in just seconds. The Titans need all of the help they can get on special teams right now.
The Titans obviously don't need to shell out too much money for a guy who is limited to mostly special teams, but a sensible contract will go a long way for next season.
Reynaud deserves to get a raise after some of the electrifying plays he made in 2012. He definitely outplayed his contract.
Prediction: Two years, $2 million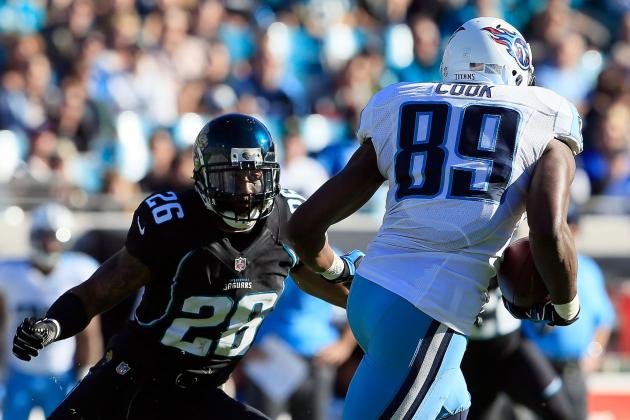 Sam Greenwood/Getty Images

It definitely hasn't been smooth sailing between Jared Cook and the Titans over the last year. Now the Titans have chosen not to give Cook the franchise tag.
That means Cook can test the open market, but it doesn't necessarily mean that the Titans won't retain him.
The Titans could still end up making the best offer to Cook and that seems likely.
Cook is definitely a rising star in the NFL, but not many NFL teams are going to take a chance on Cook over some of the other proven tight ends that are also free agents.
Players like Martellus Bennett and Dustin Keller will also get plenty of attention and those are just to name a few of viable tight ends available.
The Titans will put up a decent offer to keep one of the very few weapons they have for Jake Locker and Cook will most likely take what should be the highest offer.
Prediction: Four years, $7 million per year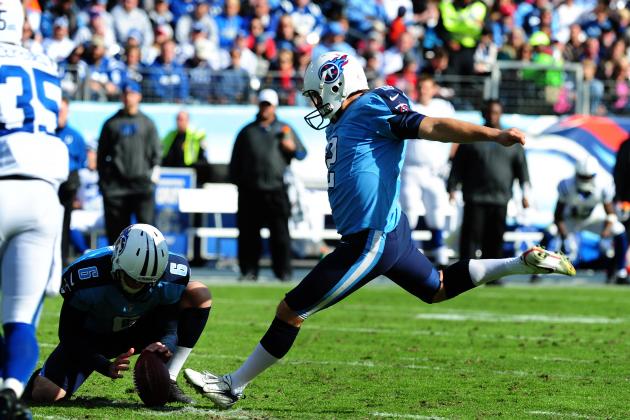 Scott Cunningham/Getty Images

There haven't been many consistently productive players on the Titans in recent years, but Rob Bironas has certainly been one of them.
Last season was actually a rough season statistically for Bironas.
With that said, the Titans should hammer out a sensible deal to hold onto a kicker that has arguably the best range in the NFL.
Don't be shocked if the Titans keep Bironas for at least a few more years.
Prediction: three years, $ 2.5 million per year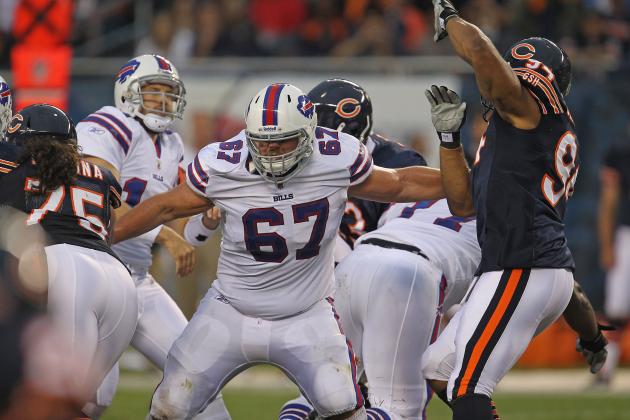 Jonathan Daniel/Getty Images

It doesn't appear that the Bills are interested in retaining Andy Levitre, so the Titans could very well end up putting a decent offer on the table for Levitre.
Levitre would address the biggest need for Titans at this point. It would give Jake Locker some much needed help in pass protection.
The Titans have the money to really turn the offensive line into a strong one for next season, assuming they make a smart draft pick as well at the guard position.
Prediction: Six years, $11 million per year