Where the Experts Are Projecting NFL Free Agents to Land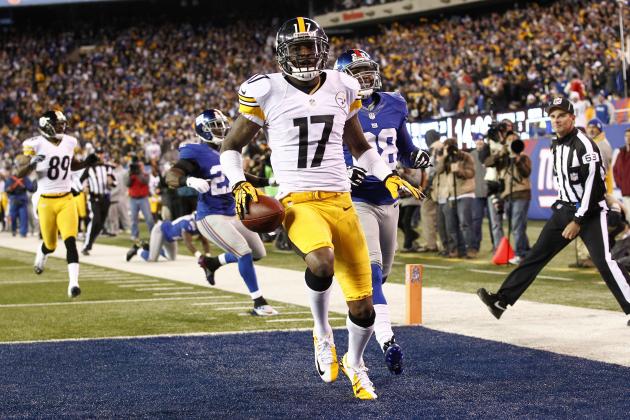 Jeff Zelevansky/Getty Images

Franchise tags have been placed, the scouting combine has come and passed, and NFL teams are now a little more certain about which direction they will go during the 2013 free-agency period.
Have teams changed which direction they'll steer their offseason attentions?
We can't be sure. March 12 and the days leading up to it will answer some of those questions as teams begin to make their free-agency intentions known.
Taking a look at the available talent on the unemployment line, the strength of the draft class and players' relationships with their former teams can only help you predict so much.
Sometimes we have to defer to the experts; the guys who can think and assess like NFL executives.
We'll take a look at where some of these guys see the top names going in the coming weeks and months in the following slideshow.
*Predictions from Evan Silva of Rotoworld, Ty Schalter of Bleacher Report and Mike Florio of Pro Football Talk are used in this presentation.
Begin Slideshow

»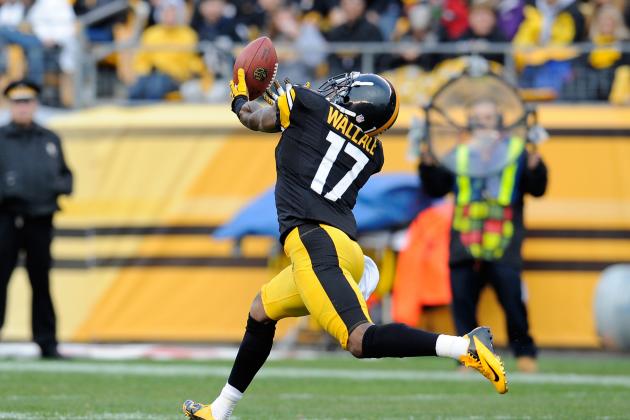 Joe Sargent/Getty Images

Wide receiver Mike Wallace comes with some concerns after having a "down" year in 2012. All he did was snag 64 passes for 836 yards and eight touchdowns.
Over the past three seasons he has amassed over 3,000 yards and scored 26 touchdowns, though, making his value crystal clear to any team looking for a deep threat on offense.
Signing Wallace is reportedly the Miami Dolphins' top offseason priority. That makes perfect sense considering the splash his signing would make buzz-wise in the organization and the impact he would make in the Dolphins' stagnant vertical-passing game.
Expert Picks
Mike Florio of Pro Football Talk: Miami Dolphins (h/t Wes Goldberg of SportsTalkFlorida.com)
Evan Silva of Rotoworld: Miami Dolphins
My Pick: Cleveland Browns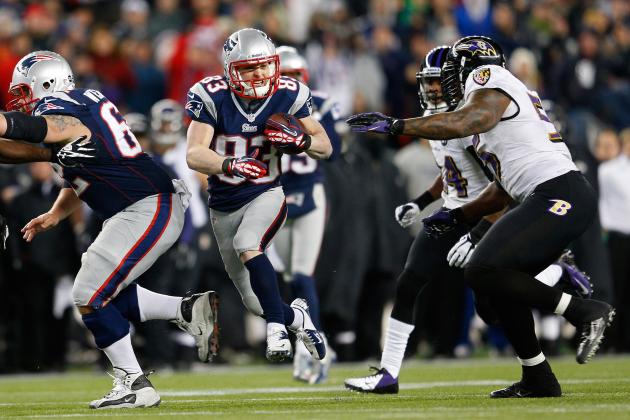 Jim Rogash/Getty Images

The New England Patriots recently chose not to use their franchise tag this offseason. Had the team opted to tag Wes Welker, their hands would have been tied during the upcoming NFL free-agency period as he would have earned $11.5 million with that designation.
This doesn't mean the Pats aren't going to try to bring Welker back, though. The team is currently making progress in contract discussions, according to CSN New England's Tom Curran.
Welker has been a huge key for the Patriots offensively during his six seasons with the team. Tom Brady recently gave them a discount on a contract extension that will effectively help the team compete in the coming seasons and to help bring his favorite target back.
Expert Picks
Ty Schalter of Bleacher Report: New England Patriots
Evan Silva of Rotoworld: Chicago Bears
My Pick: New England Patriots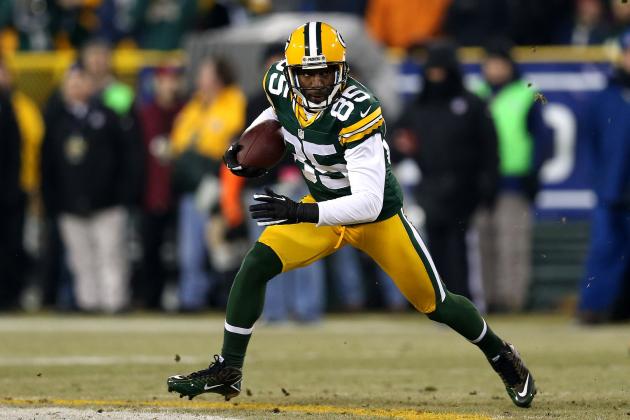 Jonathan Daniel/Getty Images

Greg Jennings, who missed most of 2012 due to injuries, was not given the Green Bay Packers' franchise tag before Monday's deadline. The move would have cost the Packers $10.54 million.
In seven seasons in Green Bay, Jennings established himself as one of the premier pass-catchers in the NFL, scoring two trips to the Pro Bowl.
Coincidentally, the 29-year-old receiver had close to his best season in 2010 when the Packers went to the Super Bowl and won.
Teams will definitely be calling, but who will ultimately pay the asking price for the seasoned veteran's services?
Expert Picks
Ty Schalter of Bleacher Report: Green Bay Packers
Evan Silva of Rotoworld: Minnesota Vikings
My Pick: Minnesota Vikings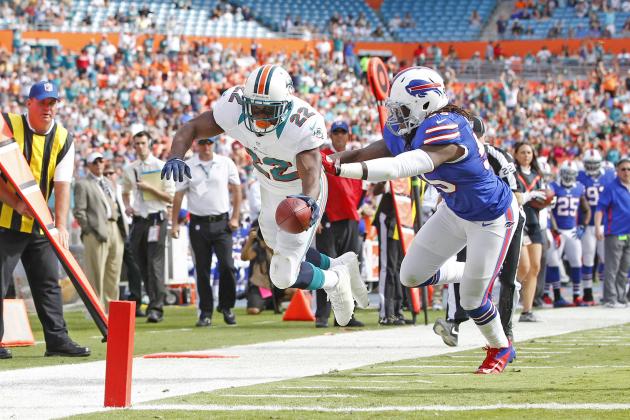 Joel Auerbach/Getty Images

Reggie Bush has been mostly utilized as a complementary player, never really getting the chance to be the primary focus of a team's rushing attack. When he has had the chances, though, he has shone.
He was given 20 or more carries in only two games during the 2012 season. In both of those games he eclipsed the century mark, rushing for two touchdowns in the process.
In 2011 he finished the season on fire, recording four-consecutive 100-yard rushing efforts. Three of those four games included a workload of more than 20 carries.
Teams may see him as an explosive utility player with upside, but he can be more than that if called on.
The Dolphins aren't likely to bring him back, so a team looking for an added dimension to its offense might give him what he's looking for this offseason.
Expert Picks
Ty Schalter of Bleacher Report: Detroit Lions
Evan Silva of Rotoworld: Detroit Lions
My Pick: Detroit Lions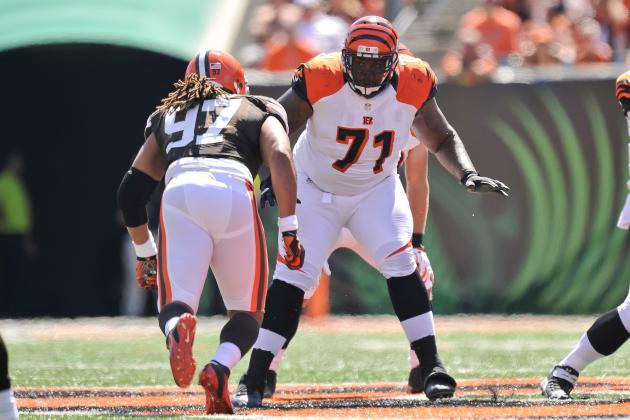 Jamie Sabau/Getty Images

Cincinnati Bengals offensive tackle Andre Smith had a breakout season in 2012, making him eligible for a big deal this offseason.
But, several teams are concerned about paying him a big contract in fear he might not live up to the expectations, according to Sports Illustrated's Peter King.
I think Cincinnati tackle Andre Smith should come with a warning label. Something like, "Huge money is hazardous to this player's greatness." Talked to several teams scared of Smith. They remember his weight problems early in his Cincinnati tenure, and they fear what a big signing bonus would do to his desire.
Ultimately, Smith is still carrying concerns about his weight problems that led to a weight clause being inserted into his rookie contract.
The most likely scenario is that the Bengals bring him back for much less than he could have garnered otherwise in an ideal scenario on the open market.
Expert Picks
Ty Schalter of Bleacher Report: Cincinnati Bengals
Evan Silva of Rotoworld: Cincinnati Bengals
My Pick: Cincinnati Bengals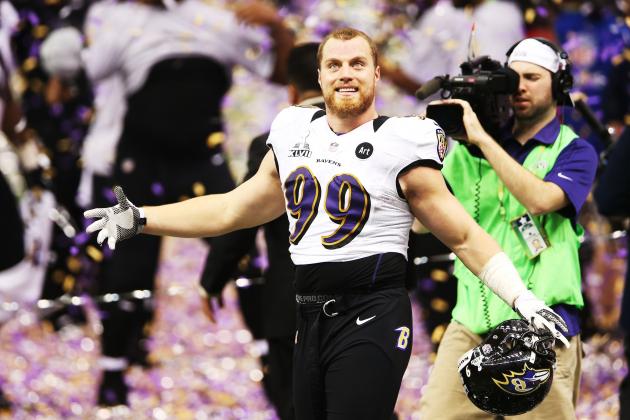 Ronald Martinez/Getty Images

Joe Flacco's new $120.6 million contract may have helped him feel "respected," (h/t USA TODAY's Robert Klemko), but it probably didn't send the same message for free-agent pass-rusher Paul Kruger.
Kruger, who was not franchised by the team before Monday's 4 p.m. deadline, just turned 27 years old and has plenty of fine football left in the tank.
Last season was a breakout performance for the pass-rushing outside linebacker. He picked up nine sacks and 42 total tackles, including 4.5 sacks during the postseason of his team's run to a second Super Bowl title.
Any team looking with a 3-4 defensive front, cap space and in need of help on the outside of its pass rush is a possibility. Actually, that kind of narrows it down.
The New Orleans Saints are a sleeper team to acquire Kruger's services. They are switching to a 3-4 defense and are clearing cap space before the kickoff of free agency (h/t Mike Triplett of NOLA.com).
Expert Picks
Ty Schalter of Bleacher Report: Indianapolis Colts
Evan Silva of Rotoworld: Cleveland Browns
My Pick: New Orleans Saints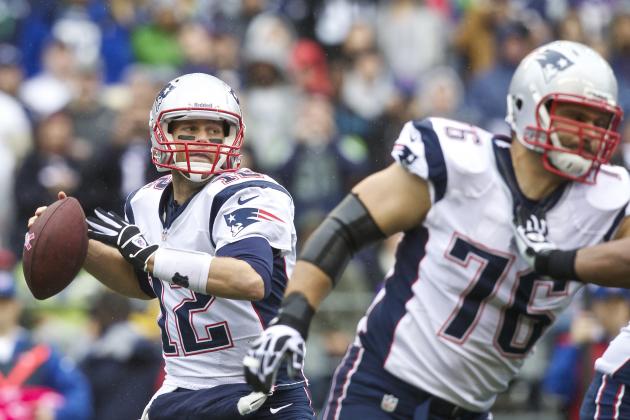 Stephen Brashear/Getty Images

New England Patriots offensive tackle Sebastian Vollmer recently underwent routine arthroscopic knee surgery to repair a nagging swelling that plagued him throughout the 2012 season.
He missed just one game throughout the season, during a shortened week, as a result of his ailment.
Tom Brady's discounted contract extension and Vollmer's likely willingness to remain a key cog of a competitive team for the immediate future will probably land him back in Foxborough in 2013.
Expert Picks
Ty Schalter of Bleacher Report: New England Patriots
Evan Silva of Rotoworld: New England Patriots
My Pick: New England Patriots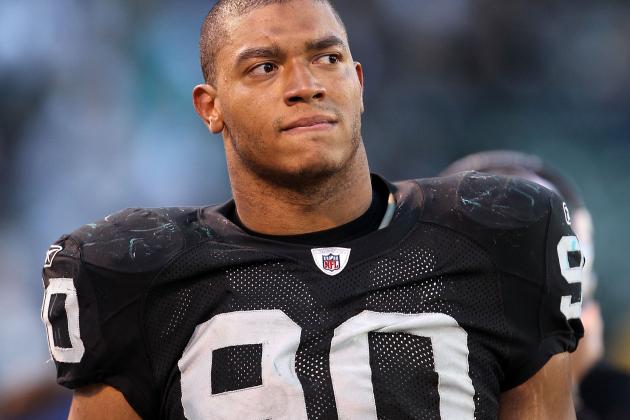 Ezra Shaw/Getty Images

Defensive tackle Desmond Bryant made a significant impact while starting just eight games for the Oakland Raiders in 2012.
His value as an interior pass-rusher can't go unspoken. The 27-year-old big man (6'6", 311 lbs) came on strong toward the end of the season, recording four sacks and two tackles for losses.
He was recently arrested in Miami and charged with a misdemeanor of criminal mischief. That may steer some teams away, but there is no denying what he could add to a team's defensive front.
The Seattle Seahawks stand out as a team that could get the most out of his talents, as they employ a very imposing front four with similar skill sets.
Expert Picks
Ty Schalter of Bleacher Report: Seattle Seahawks
Evan Silva of Rotoworld: Seattle Seahawks
My Pick: Seattle Seahawks
Jonathan Daniel/Getty Images

Andy Levitre's versatility and ability make him the top interior offensive lineman available this offseason. He can move around anywhere along the offensive line and still perform effectively.
Levitre measures in at 6'2" and 305 pounds and possesses a good combination of size and power.
For some reason the Buffalo Bills, who used their franchise tag on safety Jairus Byrd, have not yet contacted their star lineman about a new contract.
There are a lot of teams who likely covet Levitre, but only a couple stand out.
The Detroit Lions make the most sense, as ex-Bills offensive coordinator Curtis Modkins is now with the team (h/t Evan Silva of Rotoworld).
Expert Picks
Ty Schalter of Bleacher Report: Chicago Bears
Evan Silva of Rotoworld: Detroit Lions
My Pick: Detroit Lions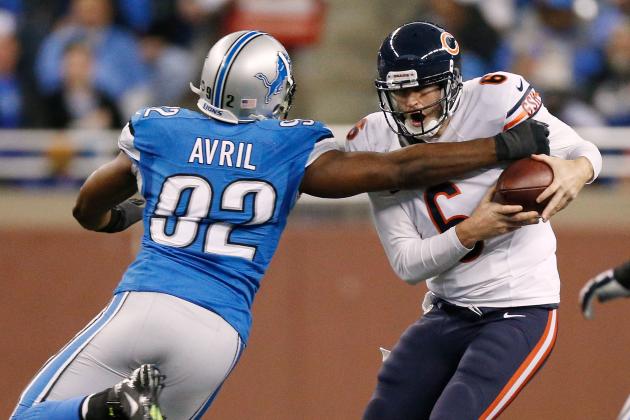 Gregory Shamus/Getty Images

Cliff Avril might be the gem of the 2013 NFL free-agency crop. He's an established, proven and versatile pass-rusher that has performed consistently throughout his five-year career.
Over the past two seasons, Avril hasn't dominated the league. But, he has racked up 20.5 sacks, 71 combined tackles and forced eight fumbles.
He will turn just 27 years old in April, giving his new team the prime years of his pass-rushing career.
The Detroit Lions decided not to use their franchise tag, but you have to question that move if they let Avril slip away.
Expert Picks
Ty Schalter of Bleacher Report: Cleveland Browns
Evan Silva of Rotoworld: Indianapolis Colts
My Pick: Indianapolis Colts