10 Bold NHL Predictions for March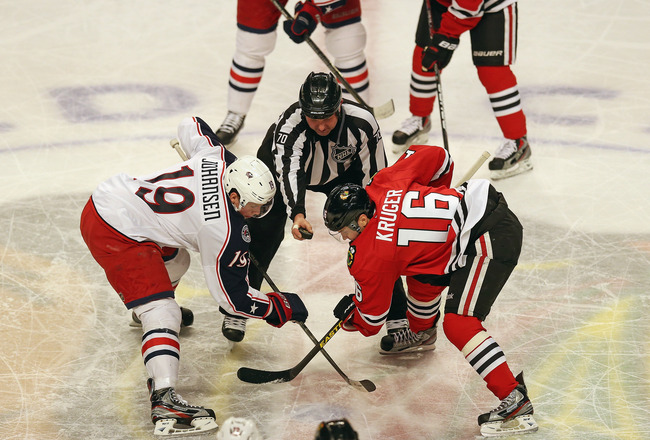 Jonathan Daniel/Getty Images
The NHL season is nearing the halfway point of completion, and there have been a lot of surprises—just look at the Chicago Blackhawks' streak to date. But could bigger things be on the horizon?
The month of March is going to be a crucial one for so many teams as they attempt to make the playoffs, so here are 10 bold predictions for the month.
1. Calgary Flames Will Trade Jarome Iginla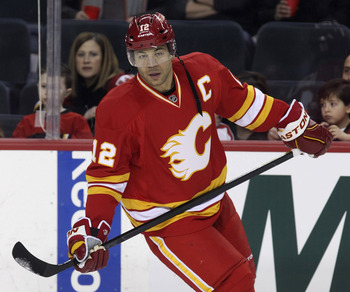 Mike Ridewood/Getty Images
The Calgary Flames have had a dreadful season to date, and injuries have certainly done them no favors thus far. Additionally, their offer sheet on Ryan O'Reilly almost blew up in their face because the wording of the CBA was misinterpreted by the Flames front office.
With that in mind, now would be the time to trade Iginla, when you consider that the Flames are unlikely to make the playoffs.
There are already rumors swirling, so this should finally be the month in which Iginla gets traded.
Heard @ericfrancis on @hnicradio talking Iginla. He said to expect Flames/Iginla to make a decision on future in Calgary "in next wk or two"

— Joe Haggerty (@HackswithHaggs) March 6, 2013
2. Chicago Blackhawks Will Lose Their First Games of the Season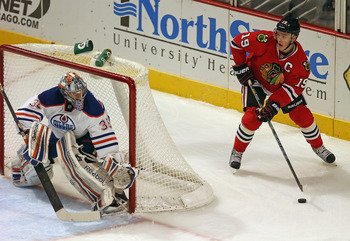 Jonathan Daniel/Getty Images
The Chicago Blackhawks have been on an amazing run thus far, but how long can their streak keep going?
This may be the boldest prediction because who isn't expecting the team to run the table for another month?
Although the Hawks won't collapse in March, you can expect them to lose a game or two.
3. Tampa Bay Lightning Will Bounce Back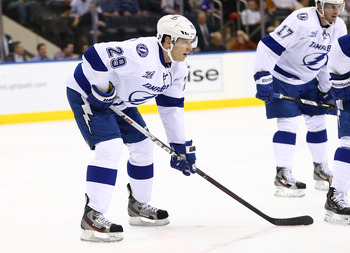 Al Bello/Getty Images
The Tampa Bay Lightning have been in a downspin over the past few weeks despite the amazing offensive contributions from Steven Stamkos, Martin St.Louis and Cory Conacher, and the team is too talented to be out of playoff contention.
With Cam Ward's most recent injury, the Carolina Hurricanes will likely stumble and the Lightning should use this opportunity to climb to the top of the division.
4. Rick Nash Will Have Above 1 Point Per Game Pace in March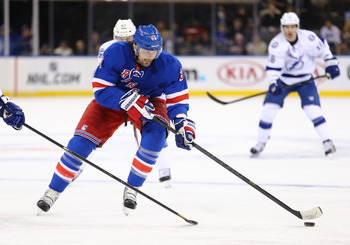 Al Bello/Getty Images
Up to this point, Rick Nash has seven goals and 11 assists in 17 games, and he has made a solid adjustment to the New York Rangers. Nash has missed a few games, but since returning he has been on fire.
Nash has been a player that has never averaged a point per game throughout his career, but given how he has played thus far, he should be able to record over 15 points throughout the month of March.
5. San Jose Sharks Will Break Up Their Core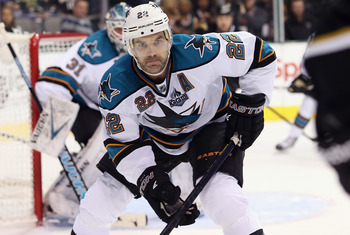 Ronald Martinez/Getty Images
The San Jose Sharks have been a Jekyll-and-Hyde hockey team in 2013, and this could be the time to break up their core.
The Sharks won then lost seven games to start the season, and they have remained inconsistent throughout.
Although the Sharks are in a playoff spot, don't be surprised if they shake up their roster this season with salary cap implications coming next season.
6. Buffalo Sabres Will Finish the Month in a Playoff Spot
Abelimages/Getty Images
The Buffalo Sabres currently sit on the outside looking in at the playoff picture, but by the end of the month there is no reason why they can't be the No. 8 seed in the Eastern Conference.
The team has played better hockey under interim coach Ron Rolston, and the team should continue to improve with players like Thomas Vanek playing an important role.
7. Anaheim Ducks Will Consider Trading Corey Perry
Harry How/Getty Images
Yes, the Anaheim Ducks are currently one of the top teams in the NHL, and Corey Perry is an important part of the team, but you have to think that Bob Murray will look at what happened this past summer with Zach Parise and Ryan Suter.
Both players spurned offers to stay with their respective clubs and them teamed up to join the Minnesota Wild. On the open market, Perry could fetch a small fortune, so don't be surprised if Murray tests the waters to see what he could get via a trade for his top winger.
Going forward, the team will still have Bobby Ryan and the cap space to retain center Ryan Getzlaf, so if Perry fetches a nice return it could be a move that works for all involved in the long run.
8. Vancouver Canucks Will Make a Decision With Their Goalies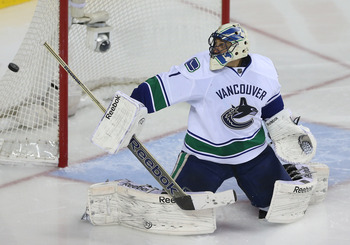 Tom Szczerbowski/Getty Images
The Vancouver Canucks were relieved when Ryan Kesler returned from injury, but they were dejected when he was re-injured. Kesler is the Canucks No. 2 center and a player who is an offensive catalyst in the lineup when healthy.
The Canucks have won two straight Presidents' Trophies, and if they want to finally win a Stanley Cup they will need a deeper lineup.
Trading one of their goalies will allow them to add multiple pieces to their roster, and if the goalie being shipped out is Roberto Luongo, it will give them some much needed cap relief.
9. Washington Captials Will Fire Adam Oates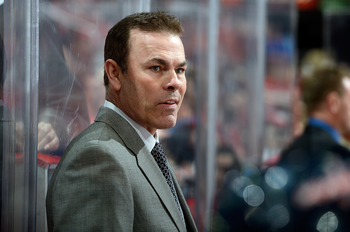 Greg Fiume/Getty Images
The Washington Capitals have not played great hockey all year long, and it was expected that putting Adam Oates behind the bench would allow Alex Ovechkin to lead the team back to greatness.
That has not happened. A shakeup is necessary in Washington. While Adam Oates is a great assistant coach, he may not just be able to do anything more as the head coach of the Capitals.
When the Capitals exit the month of March, don't be surprised when a new coach is behind the bench.
10. Detroit Red Wings Will Make a Big Trade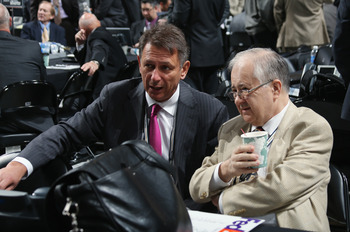 Bruce Bennett/Getty Images
This is just a hunch and a bold prediction, but based on how the Detroit Red Wings have played thus far, look for Ken Holland to make a big trade sooner rather than later.
The Red Wings are having a solid year to date despite their losses on defense and injuries, so don't be surprised to see Holland make a move or two that will allow them to be a top playoff contender.
Keep Reading