49ers Blog and Q If Goldson Departs, Who Steps in at Free Safety?
Use your ← → (arrow) keys to browse more stories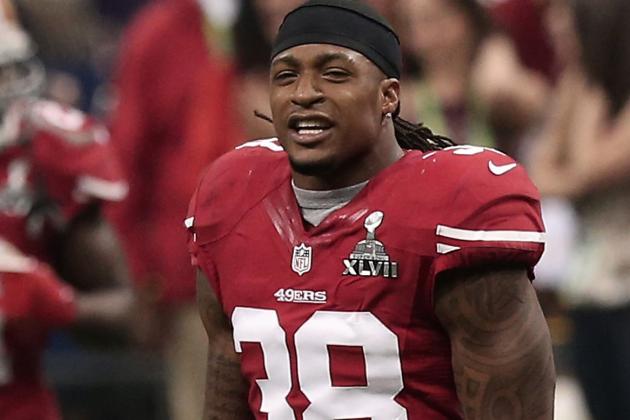 Win McNamee/Getty Images

As expected, the 49ers did not use the franchise tag today, meaning that the top candidate for that designation - safety Dashon Goldson - is free to hit the open market beginning at 1 p.m. a week from today. Goldson was a free agent two years ago. He didn't find the riches he was seeking, however, and he returned to the 49ers on a modest, one-year deal that season. It's certainly possible he'll again find the market colder than expected. After all, the salary cap will rise by only a small percentage and the big pay days that free agents received in the past only have occurred for a few select players in recent years.