WWE Old School Raw Live Results, Coverage and Analysis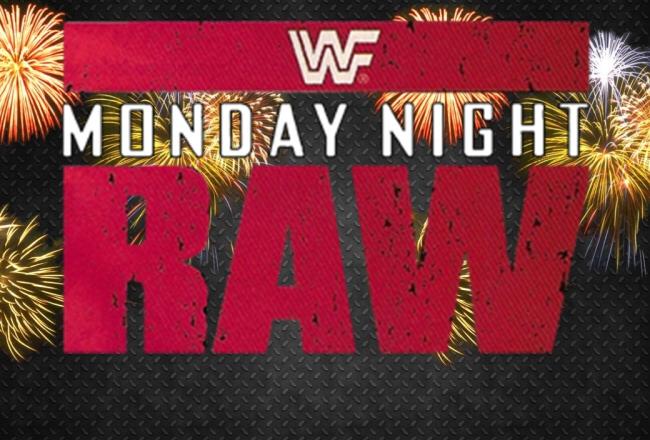 Photo: WWE.com

Welcome to the Bleacher Report live coverage for WWE's Old School edition of Monday Night Raw.
Tonight's show is going to feature some blasts from the past as well as action from some of today's top Superstars.
So far, we have confirmed that Ric Flair, Jim Duggan, Dusty Rhodes and Ted DiBiase from WWE.com and Road Dogg and Billy Gunn from Triple H on Twitter.
With this being on the road to WrestleMania, it will be interesting to see how much time WWE devotes to storyline and how much they devote to old-school segments.
Last week's show featured the much-talked-about match between CM Punk and John Cena to see who would face The Rock for the WWE title, with Cena coming out on top.
How will CM Punk respond to losing last week?
How will Brock Lesnar and The Rock play into tonight's show?
Will there be yet another DX reunion?
And lastly, which legend will beat Heath Slater this time?
Make sure to bookmark this page and come back tonight at the start of the show for coverage of all the action as it happens.
Follow me on Twitter @BR_Doctor
I have to say that tonight's show was a lot of fun despite there being a few throwaway segments I could have done without.
CM Punk looked like the heel he was born to be tonight. He won the match and disrespected a senior citizen.
WWE could have gone a little wilder with the legends appearances, but I am happy with what we got.
I am a little shocked WWE did not have Jim Ross, Steve Austin, Shawn Michaels or Bret Hart on the show.
After the match the Gong hits and the lights drop. He appears in the entranceway and makes his way out to the ring.
They stare each other down to end the show.
Big Show vs. CM Punk vs. Sheamus vs. Randy Orton (Face Undertaker at WM29) Part 2
We return from break to see CM Punk in control of Orton, but Orton comes out of the corner hard with two clotheslines and a powerslam.
Orton hits a nice throw for a near fall. Orton has been throwing in some different moves lately.
Punk sends Orton over the top rope, but Sheamus ends up hitting him with a battering ram for a two count.
Big Show takes out Sheamus after Sheamus takes out Punk. Punk comes in hot with knees to Show's face, but he gets a KO Punch right after.
Sheamus starts going to work on Show as Paul Heyman pulls Punk to the floor. Show goes to the middle turnbuckle and misses the corner splash to Sheamus.
Sheamus gets Big Show up for White Noise and he hits it for a two count. Orton comes out of nowhere and hits Sheamus with a poweslam for a two count.
Big Show gets up and hits Orton with a Chokeslam and then another to Sheamus. Sheamus kicks out of the Chokeslam and Show lines up for the KO Punch.
Show misses and Sheaus kicks him right out of the ring. Orton gives Sheamus and RKO and Punk comes in and hits Orton with a GTS to get the pin and win.
Winner: CM Punk
That match was alright, but the ending segment was great. Punk really is one of the best booked heels in years.
Big Show vs. CM Punk vs. Sheamus vs. Randy Orton (Face Undertaker at WM29) Part 1
Everyone else makes their way to the ring after the break for the main event. After the bell we see cm Punk get cornered by everyone else.
Big Show takes out everyone.
Punk tries to steal a win when Orton hits Sheamus with a backbreaker. Punk goes back to the outside while Orton and Sheamus fight in the ring.
Punk almost does it again after Sheamus hits the backbreaker to Orton. Hearing the crowd all laugh in unison while Punk hilariously tried to crawl away was great.
Big Show comes in and lays out Orton and Sheamus with ease as we head to a break.
Is that the first time WWE has had a cake and not had someone get smashed into it?
I'll bet @wwe could make big money by letting @cmpunk and @heymanhustle do paid appearances just ruining birthday parties :) #OLDSCHOOLRAW

— Joey Styles (@JoeyStyles) March 5, 2013
CM Punk keeps insulting Mae Young on the mic during the break on the WWE app.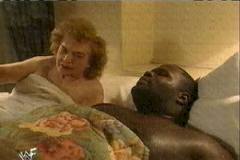 It looks like we are getting a 90th Birthday celebration for Mae Young. The real first lady of the WWE deserves to be celebrated.
Gene Okerlund comes out and brings out the Birthday girl, introducing her as the oldest living member of the WWE Hall of Fame.
I like How Mark Henry makes a point to hug her.
CM Punk's music hit and it looks like WWE is using this as a way to get him some cheap heat.
New Age Outlaws vs. Epico and Primo
Road Dogg is still as good as ever on the mic. I just saw a JOB Squad poster. Nice.
The bell rings and Epico starts off with a kick to the gut of Road Dogg. Road Dogg comes back and drops a knee for a two count.
Wow! Cole actually talks about the origins of the New Age Outlaws the way it really happened. Awesome.
Primo tags in and stomps Road Dogg into the corner before tagging Epico back in. Quick tags from the cousins lead to Road Dogg on the mat.
Billy Gunn gets the tag and he goes to work on both Colons with plenty of offense. Gunn hits the Famouser for the pin and the win.
Winners: New Age Outlaws
Why can't they call it that when Ziggler uses it?
Hell Yeah!!! The New Age Outlaws make their way out to the ring after the break.
After the break we get the political correctness video from Swagger and Colter.
Alberto Del Rio vs. Wade Barrett
Ricardo Rodriguez brings out Alberto Del Rio with another great intro. Barrett starts off strong by backing ADR into the corner and hitting a few right hands, but Del Rio quickly reverses things and hits Barrett in the kidneys before hitting the Back Stabber.
Jack Swagger and Zeb Colter come out to watch the match from the aisle. Del Rio runs right into a Winds of Change from Barrett for a near fall.
Del Rio ends up locking in the Cross Arm Breaker over the top rope and he has to break at five. Barrett answers back with a hard boot to the face while ADR is on the apron.
Barrett lays in with knees to the face of Del Rio before a running kick knocks the World champ off the apron.
Del Rio starts to come back and he barely hits the Tilt a whirl backbreaker to the big man. He lines up and hits the running side kick for a two count.
Del Rio is able to lock in the CAB for the submission win.
Winner: Alberto Del Rio
Quick but decent match. Barrett always performs well.
After the break we see a response from The Shield following the attack from Orton.
After a recap of the fight between Lesnar and Triple H from last week we get Triple H out to talk about what happened.
Trips gets a nice response from the crowd as he stands in the center of the ring. Trips talks about how he thought he was done wrestling after he had his arm broken twice by Lesnar.
Triple H says it was Vince McMahon standing up to Paul Heyman that made him realize he was ready to fight.
He talks about busting Lesnar wide open last week and he is ready to take on Lesnar at WrestleMania.
He asks if Lesnar will show up and fight or just sit there and bleed before his music hits and he leaves the ring.
I half expected The Shield to attack him and the New Age Outlaws to make the save.
"@reneeyoungwwe: Can I be the Gary Sinise to your Gump??" Yes, but...GIVE ME BACK MY SON!...Sorry, wrong Sinise flick.

— Big E Langston (@BigELangston) March 5, 2013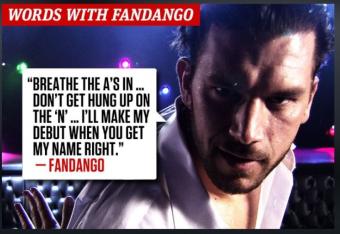 Kofi Kingston vs. Fandango
Before Fandango makes his way out we see his dancing partner come out first and do some moves. He slowly comes out with a mic and says he will not make his debut until they learn how to pronounce his name.
Justin Roberts tries again and Fandango says he did it wrong again. Roberts gives it another try and apparently gets it wrong again.
So...that happened. Am I the only one who was laughing at the sheer ridiculousness of that segment?
Show Storage Wars. They said they found one of my kilts! If she said its mine must be! All respect.Baby Jesus. twitter.com/R_Roddy_Piper/…

— Rowdy Roddy Piper (@R_Roddy_Piper) March 5, 2013
Roddy Piper looks like a million bucks.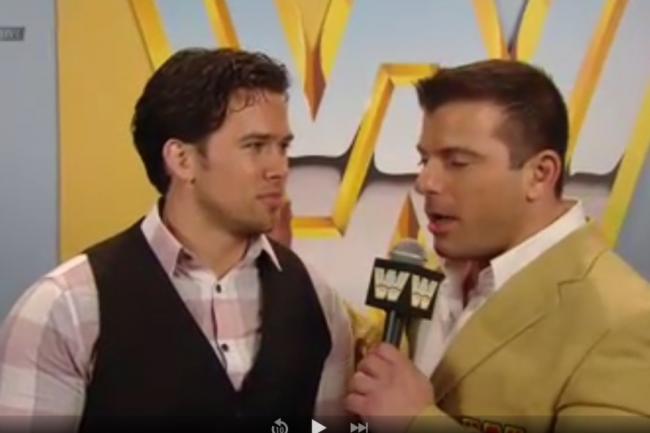 Brad Maddox and Matt Striker have a conversation that leads nowhere on the WWE app.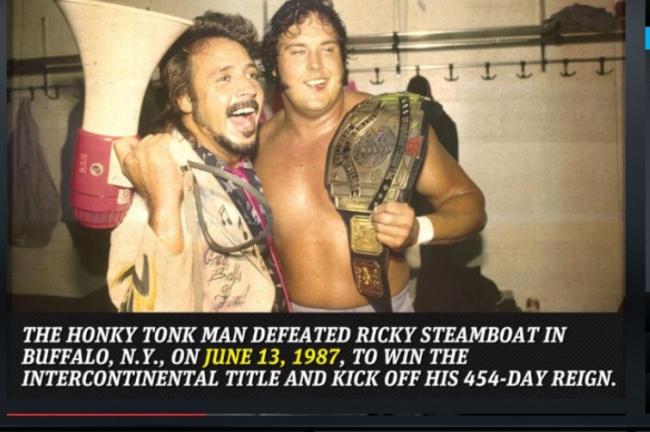 Clay and Tensai vs. 3MB
Tensai wins with a roll up in about 20 seconds and then HTM joins them in a celebration.
Winners: Clay and Tensai
Slater gets back in the ring when everyone is dancing and he gets a guitar to the head for his troubles.
We all knew there would be segments like this on a theme show, so nobody should really be surprised.
Brodus Clay and Tensai are out after the break and Tensai is wearing a track suit like Clay.
Honky Tonk Man comes out next and he joins Clay and Tensai in the ring. 3MB are already at ringside and Slater grabs the mic from HTM.
Slater tells HTM to leave the ring and he actually does.
Team Hell No vs. Prime Time Players
Kane and Darren Young starts out with Kane taking the early lead. He tags Bryan in and Bryan works over Young with kicks.
Bryan just hit a dropkick that looked like a bullet for a two count. Titus gets the tag and Bryan tries to fight off both men to no avail.
Bryan avoids Titus in the corner and he tags in Kane. Young gets the tag and he runs into an uppercut from Kane.
Kane keeps up the pace against Young with a sidewalk slam for a two count. Bryan and Titus fight outside the ring while Young jumps into a Chokeslam from Kane for the pin and the win.
Winners: Team Hell No
That was quick. I don't see the point to them beating PTP clean right now.
After the match we see DiBiase shove a $100 bill into Young's mouth like he used to do in the old days and he leave up the ramp to his music.
Bryan takes the bill out of Young's mouth before he leaves ringside. Is that really The Honky Tonk Man?
He's back!! Cue the #ShakeRattleAndROLL!! @officialhtm is LIVE on #OldSchoolRAW NEXT on @usa_network!

— WWE (@WWE) March 5, 2013
I thought he and Lawler hated each other.
Swagger and Alberto Del Rio get into a fight backstage after the break when Swagger disrespects the legends to Josh Mathews.
Speaking of legends, Ted DiBiase is at ringside looking like he hasn't aged in 10 years.
Respect the Lance Armstrong forever he better than Ultimate Warrior

— The Iron Sheik (@the_ironsheik) March 5, 2013
The Iron Sheik is never one to keep his opinions to himself.
Oh no! Was so busy tweeting that I forgot to run in and save Sarge, Dusty & Hacksaw. Vince is going to be hot!

— Mick Foley (@realMickFoley) March 5, 2013
We get a sneak peak at The Marine 3.
This article is
What is the duplicate article?
Why is this article offensive?
Where is this article plagiarized from?
Why is this article poorly edited?