UFC Rankings for Each Weight Division Following UFC on Fuel TV 8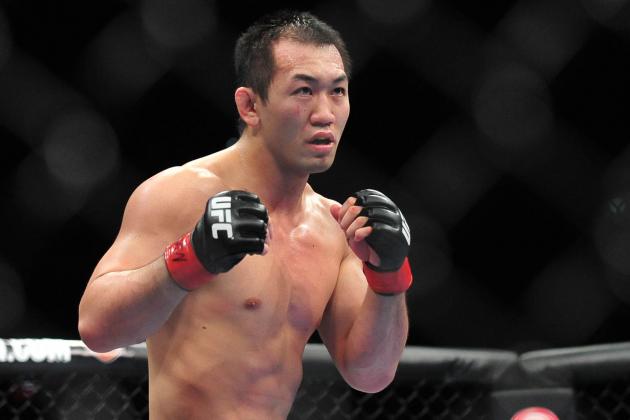 Gary A. Vasquez-USA TODAY Sports
Josh Hedges/Zuffa LLC via Getty Images
Wanderlei Silva stole the show at UFC on Fuel TV 8 with his stunning knockout of Brian Stann.
However, Saturday's main event had no impact on the UFC rankings, as the media had considered neither Silva nor Stann to be a top-10 fighter in the middleweight or light heavyweight divisions. That being said, the weekend's fights in Japan did cause some shifting among the elite UFC competitors.
The co-main event featured Stefan Struve, who was attempting to maintain his spot among the top heavyweights in a bout with the surprisingly surging Mark Hunt. Also, perennial middleweight notables Yushin Okami and Hector Lombard squared off on the UFC on Fuel TV 8 main card.
Let's take a look at how Saturday's bouts changed the official UFC rankings.
Begin Slideshow

»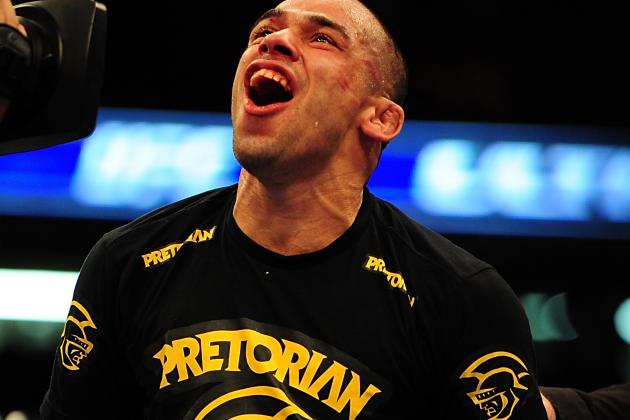 Anne-Marie Sorvin-USA TODAY Sports

Georges St-Pierre will soon return to the Octagon for his highly anticipated grudge match with Nick Diaz.
Along with that UFC 158 appearance will come an opportunity for St-Pierre to reclaim the No. 2 spot in the UFC pound-for-pound rankings from light heavyweight champion Jon Jones.
St-Pierre had long been considered one of the top-two pound-for-pound fighters in the world alongside Anderson Silva before an injury kept him out of action for a lengthy period of time, allowing the younger stars in the sport to close the gap.
Anderson Silva
Jon Jones
Georges St-Pierre
Jose Aldo
Benson Henderson
Cain Velasquez
Demetrious Johnson
Renan Barao
Dominick Cruz
Frankie Edgar
Though no top-10 pound-for-pound fighters competed at UFC on Fuel TV 8, a change was made in the rankings.
Due to his continued hiatus, Dominick Cruz has dropped another spot and now sits behind the interim champion in his division, Renan Barao. Barao, previously ranked at No. 9, now sits at No. 8 in the pound-for-pound rankings.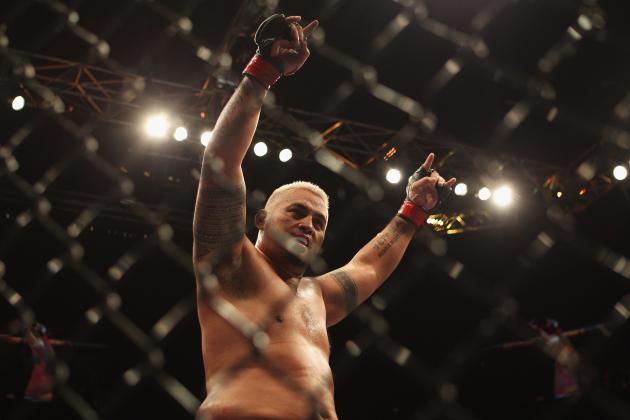 Mark Kolbe/Getty Images

Mark Hunt continued his roll on Saturday with a brutal knockout of Stefan Struve in the UFC on Fuel TV 8 co-main event.
"The Super Samoan" has now won four straight fights, winning three of those bouts with knockouts. Hunt's unexpected run of success followed a long losing streak that dated back to his Pride FC days.
Meanwhile, the impressive stoppage brought a four-fight winning streak for Struve to an end. "The Skyscraper" had appeared to finally figure out how to use his long reach effectively, but that was disproved when he was picked apart by the much shorter Hunt.
Champion: Cain Velasquez

Junior dos Santos
Fabricio Werdum
Daniel Cormier
Antonio Silva
Alistair Overeem
Antonio Rodrigo Nogueira
Roy Nelson
Mark Hunt
Stefan Struve
Despite the loss to Hunt, Struve was able to hang on to his top-10 position, as the oft-injured Shane Carwin was bumped off of the list by voters.
Previously unranked, Hunt jumped to No. 9 and could now be looking at a shot against an elite heavyweight contender.
One change unrelated to UFC on Fuel TV 8 was also made to the rankings, as the panel decided to move Antonio Rodrigo Nogueira into the No. 7 position, dropping Roy Nelson down to No. 8.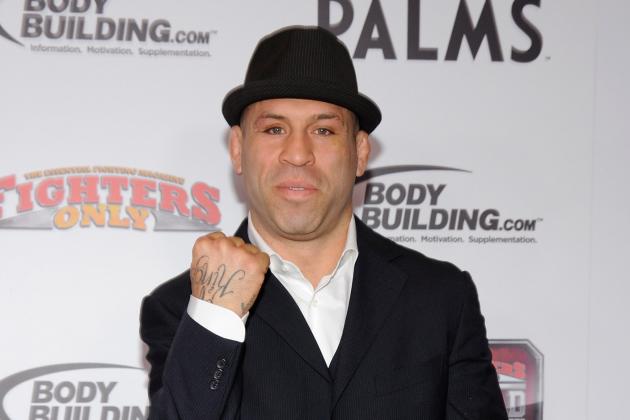 Ethan Miller/Getty Images

Wanderlei Silva shocked the MMA world in his return to light heavyweight, knocking out Brian Stann in a wild brawl.
Leading up to the fight, many questioned whether the weathered chin of Silva could withstand the knockout power of Stann. However, Silva took some of Stann's best shots and fired right back until he eventually put his opponent away with punches in the second round.
The loss was Stann's third in his past four fights. It seems likely that Stann will return to middleweight now, but he does not sit very high on the 185-pound ladder after being finished by the aging Silva.
Champion: Jon Jones

Lyoto Machida
Alexander Gustafsson
Dan Henderson
Glover Teixeira
Antonio Rogerio Nogueira
Mauricio Rua
Rashad Evans
Phil Davis
Ryan Bader
Gegard Mousasi
Although the UFC on Fuel TV 8 main event was a 205-pound fight, it did not result in any changes to the light heavyweight rankings.
An approaching bout between Alexander Gustafsson and Gegard Mousasi will certainly shake things up a bit, though.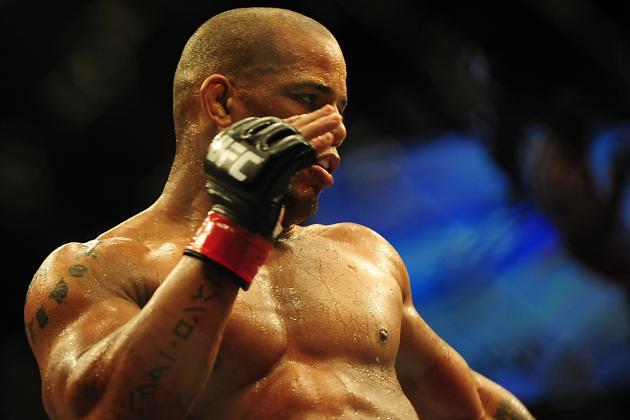 Anne-Marie Sorvin-USA TODAY Sports

Hector Lombard suffered another setback at UFC on Fuel TV 8, losing by decision to long-time middleweight contender Yushin Okami.
With only one win in his first three UFC appearances, the former Bellator champion doesn't appear to be the threat to middleweight champion Anderson Silva that some believed he could have been.
Conversely, Okami is now riding a three-fight winning streak and could be on the verge of getting another shot at the UFC's 185-pound belt.
Champion: Anderson Silva

Chris Weidman
Vitor Belfort
Yushin Okami
Michael Bisping
Luke Rockhold
Costa Philippou
Mark Munoz
Ronaldo Souza
Chael Sonnen
Hector Lombard
Okami's win on Saturday moved him ahead of Michael Bisping and into the No. 3 position. For Lombard, the loss to Okami meant a drop from No. 8 to No. 10 in the middleweight rankings.
Those were not the only changes on this 185-pound list, though.
Luke Rockhold swapped positions with Costa Philippou, so the former Strikeforce champion now sits at No. 5. Additionally, Ronaldo Souza not only surpassed Lombard, but he also hopped over Chael Sonnen into the No. 8 spot in the rankings.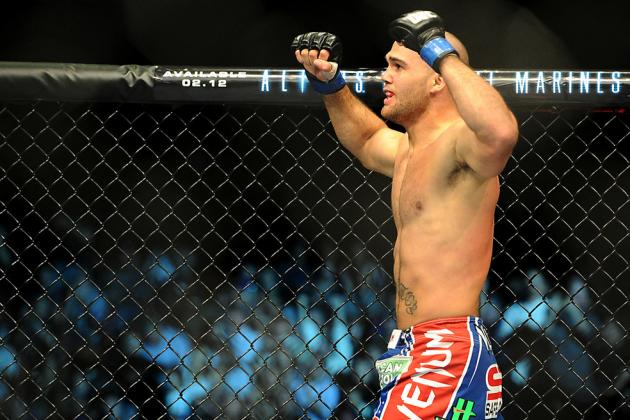 Jayne Kamin-Oncea-USA TODAY Sports

Dong Hyun Kim picked up an important win over Siyar Bahadurzada at UFC on Fuel TV 8, but it wasn't quite enough for the Korean welterweight to break into the top 10.
One of the better grapplers in the 170-pound division, Kim was able to avoid Bahadurzada's knockout power by repeatedly taking the fight to the ground.
Bahadurzada tasted defeat for the first time inside the Octagon as a result and will now have to prove the knockout win he scored against Paulo Thiago in his UFC debut was no fluke.
Champion: Georges St-Pierre

Johny Hendricks
Carlos Condit
Nick Diaz
Rory MacDonald
Demian Maia
Jake Ellenberger
Martin Kampmann
Tarec Saffiedine
Robbie Lawler
Josh Koscheck
Though UFC on Fuel TV 8 didn't cause any changes in the welterweight rankings, one alteration was made from the previous version.
Likely to the approval of many critics of this ranking system, Robbie Lawler moved ahead of Josh Koscheck into the No. 9 spot after he was surprisingly ranked below the opponent he had knocked out at UFC 157.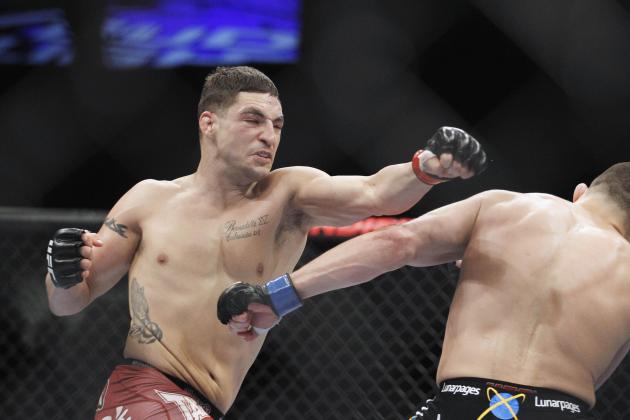 Matt Ryerson-USA TODAY Sports

Diego Sanchez picked up a win in his return to the lightweight division on Saturday, but the controversial decision victory over Takanori Gomi did not impress voters enough for the former top contender in the 155-pound division to be ranked in the top 10.
UFC president Dana White was among the many who felt Gomi had done enough to win the contest. However, two of the three judges disagreed, and Gomi's two-fight winning streak came to an end in his home country of Japan.
Champion: Benson Henderson

Gilbert Melendez
Anthony Pettis
Gray Maynard
Nate Diaz
Jim Miller
Donald Cerrone
T.J. Grant
Rafael dos Anjos
Joe Lauzon
Khabib Nurmagomedov
With no top-10 lightweights competing at UFC on Fuel TV 8, there were no changes made to these rankings from the previous release.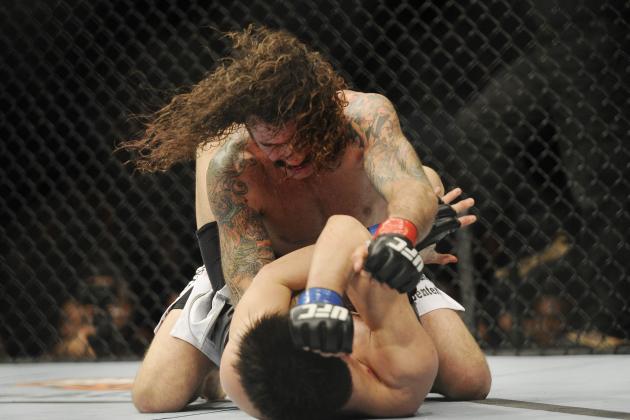 David Banks-USA TODAY Sports

Rani Yahya picked up a win over Mizuto Hirota in UFC on Fuel TV 8's only featherweight bout.
Though he's won three of his past four fights, Yahya is still on the outside of the 145-pound division's top-10 fighters.
While Yahya couldn't break through, a change was still made to the featherweight rankings.
Champion: Jose Aldo

Chad Mendes
Ricardo Lamas
Frankie Edgar
Chan Sung Jung
Cub Swanson
Dennis Siver
Dustin Poirier
Clay Guida
Nik Lentz
Erik Koch
Despite winning in controversial fashion over Hatsu Hioki in his UFC featherweight debut, Clay Guida moved up one spot in these rankings, surpassing Nik Lentz for the No. 9 position in a small adjustment by the voting panel.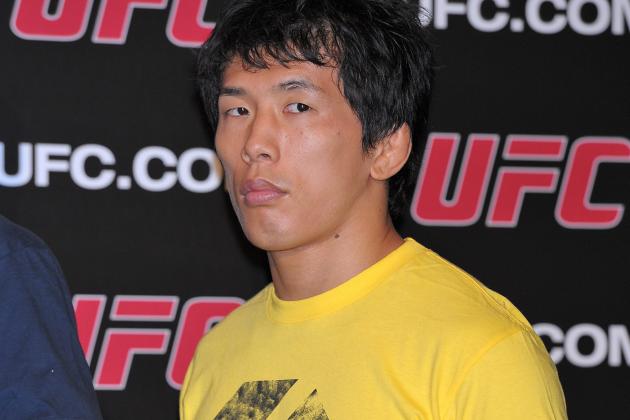 Koki Nagahama/Getty Images

Takeya Mizugaki and Alex Caceres picked up split-decision wins at UFC on Fuel TV 8 in their respective fights against Bryan Caraway and Kyung Ho Kang.
While neither fighter broke into the top-10 of the bantamweight rankings, Mizugaki and Caceres have both won multiple fights in a row and could be knocking on the door soon.
Champion: Dominick Cruz

Renan Barao (interim champion)
Urijah Faber
Michael McDonald
Eddie Wineland
Brad Pickett
Raphael Assuncao
Scott Jorgensen
Brian Bowles
Mike Easton
Ivan Menjivar
With no top-10 bantamweight competing at UFC on Fuel TV 8, there were no changes made to these rankings from the previous release.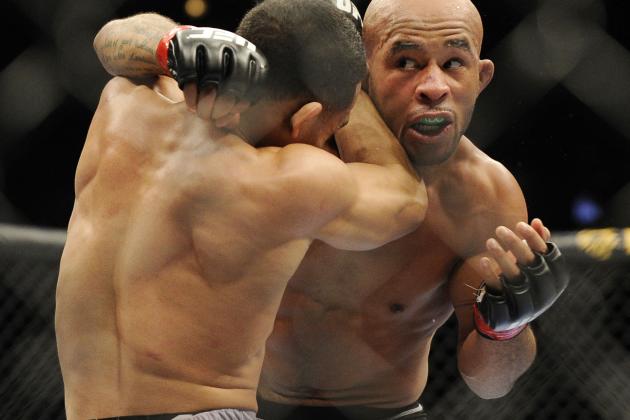 David Banks-USA TODAY Sports

No 125-pound fighters fought on Saturday, and it's unlikely these rankings will undergo a change anytime soon with no flyweights set to fight at UFC 158 either.
With time, the flyweight division will expand and become more active. However, right now, 125-pound UFC bouts will be sparse.
Champion: Demetrious Johnson

Joseph Benavidez
John Dodson
Ian McCall
John Moraga
Jussier da Silva
Louis Gaudinot
Chris Cariaso
Darren Uyenoyama
John Lineker
Tim Elliott
With no 125-pound fighters competing on the UFC on Fuel TV 8 fight card, there were no changes to the flyweight rankings from the previous release.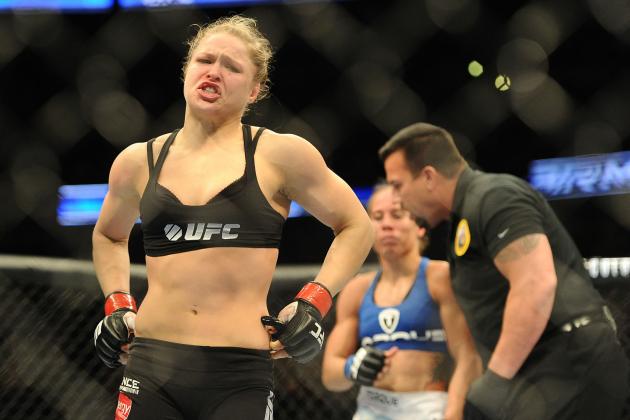 Jayne Kamin-Oncea-USA TODAY Sports

There was a one-week delay from the division's debut at UFC 157. The women's bantamweight fighters are now ranked alongside all men's divisions in the UFC rankings.
Rousey is the division's current champion after submitting Liz Carmouche with her signature armbar, but a rematch with Miesha Tate looms should the former Strikeforce champion beat Cat Zingano in her UFC debut at The Ultimate Fighter 17 Finale in April.
Champion: Ronda Rousey

Miesha Tate
Liz Carmouche
Sarah Kaufman
Alexis Davis
Cat Zingano
Sarah McMann
Julie Kedzie
Amanda Nunes
Germaine de Randamie
Fights will likely come in slowly in the women's 135-pound division, but the UFC is sure to ramp up the competition as quickly as possible following a successful pay-per-view draw from Rousey and Carmouche.