Smith a Raiders Foe in Line of Manning, Rivers?
Use your ← → (arrow) keys to browse more stories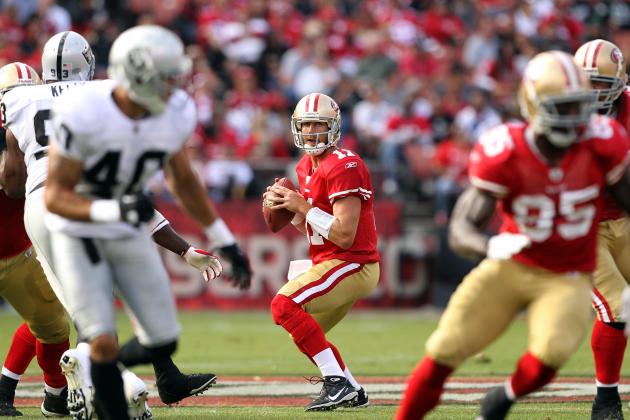 Ezra Shaw/Getty Images

So what effect, if any, does Alex Smith moving from across San Francisco Bay to the AFC West with the Kansas City Chiefs have on the Raiders? As soon as it becomes official on March 12, Smith joins Denver's Peyton Manning and San Diego's Philip RIvers as Raiders antagonists. And while Smith is an upgrade from Matt Cassel and Brady Quinn, it's probably the first time Smith's name has been uttered in conjunction with Manning, a Hall of Famer, and Rivers, a four-time Pro Bowler...