Fantasy Baseball: Undervalued Players You May Want to Keep an Eye on
Christian Petersen/Getty Images
So you're sitting on the computer some time in mid-March chatting up your buddies and trying to find a steal in the middle rounds of your fantasy baseball draft. After finding someone ranked undeservingly low, you have to wait for one friend to make his pick before you can snag your prize.
And then your friend picks your guy. This all could have been avoided if you knew about this player one round earlier.
Depending on which site you use for fantasy baseball, player rankings vary slightly but are relatively similar. This list is designed to help you find those players who are ranked uncharacteristically low on most sites and help you look like a genius the night of your draft.
1B Paul Konerko, Chicago White Sox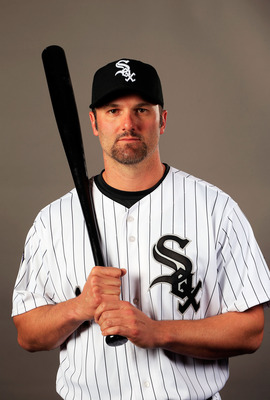 Jamie Squire/Getty Images
He may be getting older, but we've said that for years and watched him put up big numbers for our fantasy opponents.
Pauly may not put up Joey Votto or Prince Fielder-esque numbers, but there is absolutely no shame in having him as your top first baseman.
He also deserves much higher than the No. 107 rank he has on Yahoo!
3B David Freese, St. Louis Cardinals
Mike Ehrmann/Getty Images
We all learned how good David Freese can be in October 2011, and he should be recognized as one of the league's better third baseman.
When it comes to third base, the position is thin compared to others in terms of fantasy baseball, especially with risky picks like Michael Young, Kevin Youkilis and Pedro Alvarez.
Freese can be expected to hit in the .290s and his power numbers seem to increase every year. Keep his name on your list and get him if you need a third baseman in the middle rounds.
SS Asdrubal Cabrera, Cleveland Indians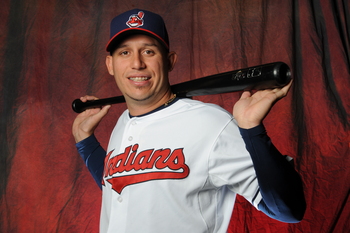 Rich Pilling/Getty Images
In 2012, Asdrubal Cabrera didn't have the year he did in 2011, but he is still one of the best shortstops in baseball.
Cabrera puts up great power numbers for a shortstop and can be expected to produce even more runs this year with a vastly improved Cleveland lineup managed by Terry Francona.
Although Yahoo! ranks him ninth among shortstops, he is a safer bet than several of the players ranked above him.
C Salvador Perez, Kansas City Royals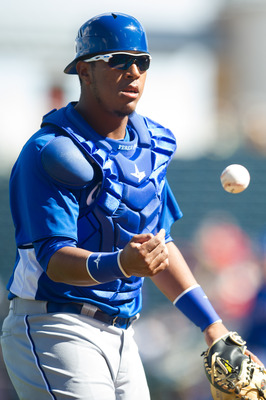 Rob Tringali/Getty Images
Salvador Perez is one of the many young Kansas City Royals with a lot of potential, but he is one of the few of those players who proved it last year, hitting a .301 tab and smacking eleven homers in 76 games.
A good catcher is essential to your fantasy team, and a guy like Perez has the potential be a big-time overachiever.
C Wilin Rosario, Colorado Rockies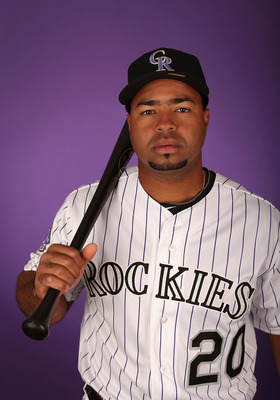 Christian Petersen/Getty Images
Thanks to the media's lack of coverage, not a whole lot of people knew what Wilin Rosario did in 2012. This guy hit .270 and hit 28 bombs, becoming just the newest name on an explosive Colorado Rockies offense.
Chances are some of your fantasy opponents may have never heard of anyone named Wilin. Surprise them by tagging Rosario as your top catcher, and watch Rosario use Coors Field to his advantage again.
2B Howie Kendrick, Los Angeles Angels of Anaheim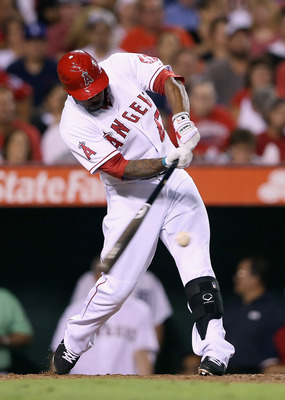 Jeff Gross/Getty Images
Robinson Cano may be the most valuable player in your fantasy draft due to the lack of depth at the second base position, but don't worry if you go deep into the draft and still haven't had an opportunity to fill that hole on your roster.
Howie Kendrick is here to save the day.
He's not a power hitter and may not reach double digits in homers, but Kendrick still produces a plethora of runs and will benefit from an even more improved Angels lineup. He normally hits in the .280s, and it would not be a surprise in the least if he drove in 80 runs this season.
OF Shin-Soo Choo, Cincinnati Reds
Rich Pilling/Getty Images
If he can avoid injuries, Shin-Soo Choo is the kind of player everyone loves to have on their fantasy baseball team.
He puts up decent power numbers, usually has a stellar batting average and will easily get into double digits in terms of stolen bases.
Choo moves from Northern to Southern Ohio this year and will play for one of baseball's best teams in Cincinnati. He should be expected to bolster your fantasy team's numbers in nearly every offensive category.
OF Torii Hunter, Detroit Tigers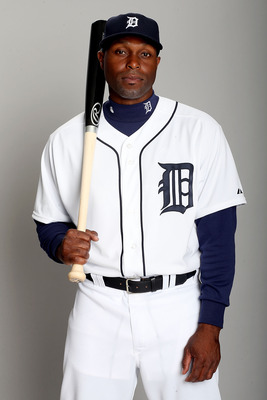 Matthew Stockman/Getty Images
I don't care how old he is, Yahoo! Sports, Torii Hunter is better than the 55th best outfielder in baseball.
Hunter hit at a .313 clip last year with the Angels and can always be expected to knock in a good amount of runs.
If you want someone who will bring up your numbers in the runs scored category, look no further than Hunter. The guy gets on base and will hit directly in front of Miguel Cabrera, Prince Fielder and Victor Martinez.
Exactly.
OF Josh Reddick, Oakland Athletics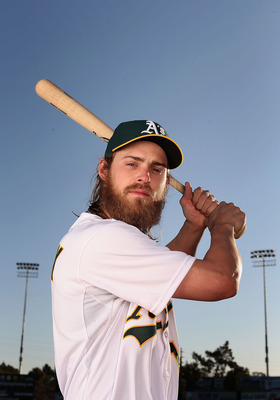 Christian Petersen/Getty Images
Josh Reddick is one of the most undervalued players in baseball, and he was a huge reason his Oakland A's shocked everyone and won the AL West last year.
Reddick popped 32 bombs in the regular season in 2012, and if he can improve his .242 batting average by just a little bit, he could be a huge offensive asset to anyone's fantasy team. If you need a third outfielder in the later rounds of your draft and Reddick is still on the board, give him a shot.
SP Jered Weaver, Los Angeles Angels of Anaheim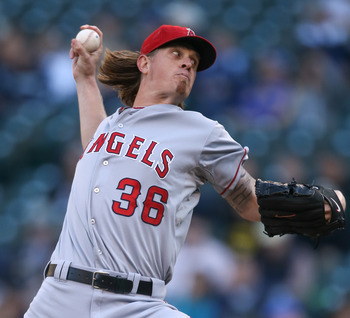 Otto Greule Jr/Getty Images
Come on, Jered Weaver isn't underrated is he?
Of course not, but look where he's ranked on Yahoo! out of starting pitchers.
Just because Weaver isn't listed as a top-five pitcher in baseball doesn't mean he isn't one. He put up some incredible numbers in 2012 and can expect a very similar win total with an improved offense behind him.
Grab him early before anyone else in your league notices he's still on the board.
RP Joel Hanrahan, Boston Red Sox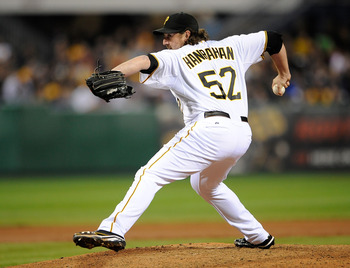 Joe Sargent/Getty Images
Hanrahan will join the Boston Red Sox in 2013, a team who was among the worst in the American League in 2012 but should definitely improve this year.
Hanrahan is a decent closer and will likely have several more chances to get some saves in Boston than he has in Pittsburgh the past few seasons.
RP Sergio Romo, San Francisco Giants
Jamie Squire/Getty Images
Sergio Romo stepped up huge in 2012 as San Francisco's closer, helping the Giants get their second World Series title in three years.
Romo's ability to shut the door in the playoffs reflected what he had been doing all season, and he should be ready to go once again when the defense of the World Series begins in the Bay Area.
Romo will improve your ERA and will undoubtedly get a large number of saves as the closer of one of baseball's best teams.
Keep Reading