Ryan Giggs: 10 People Who Love Ryan Giggs More Than Ryan Giggs Loves Man United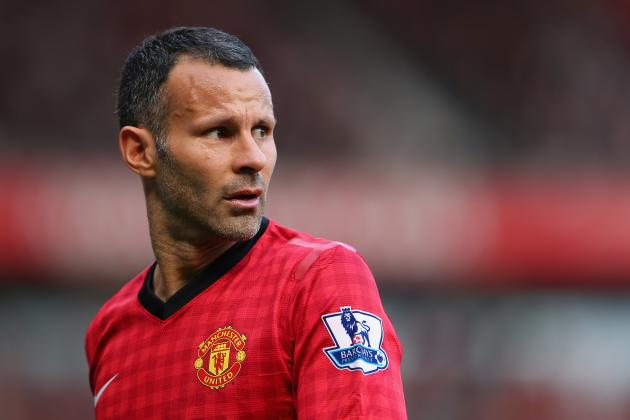 Alex Livesey/Getty Images

Ryan Giggs made his 1000th career appearance on a football pitch on Tuesday, and it was his 932nd for Manchester United.
If there was any doubt over whether Giggs was a United fan, he put those to bed by saying "I'm a United fan" in his book. But not many fans can also play for the club they love. Just ask Jamie Carragher.
Giggs made his debut for the Red Devils when Wayne Rooney was just five years old. He has never played professionally for another club, and unless PSG decide to rebuild the United team of 1999, he probably never will. He is so "United," the rumor is that he bleeds red.
Then again, don't we all.
But there are 10 people who love Ryan Giggs more than Ryan Giggs love Manchester United. And these are they.
Begin Slideshow

»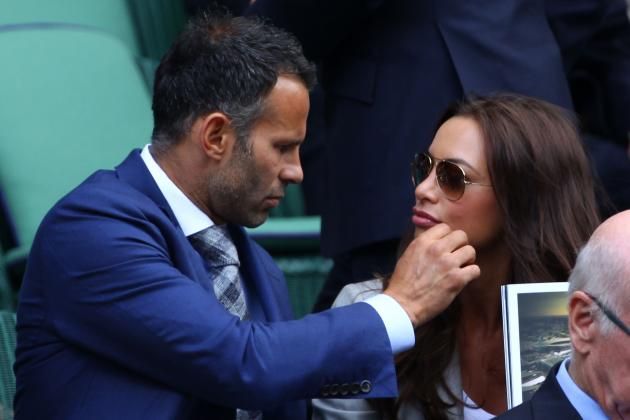 Clive Brunskill/Getty Images

Let's get "the incident" out the way. The sister-in-law, the "glamor," erm "model," the gagging order and the fact the Welshman tried to sue Twitter for releasing his identity set gossip columnists off in a giddy whirlwind, as they became more excited than when they watched the finale of Downton Abbey.
But for somebody who now likes to keep his private life private, apart from those affairs, obviously, his early days were a lot different. And he learned about being in the public eye from a young age, being dubbed the "poster boy of the Premier League."
But he quickly learned that he didn't necessarily want to be the poster boy of the Premier League in any other way than for footballing reasons.
Don't want to be seen as a soap star? Then don't date a Hollyoaks actress.
Don't want to be pictured in magazines? Then don't date Dani Behr.
Actually, just don't date Dani Behr full stop.
But the interest in Ryan stems from the human desire to see good people fall. Those whose job it is to write about scandal, much prefer it when it's a squeaky clean footballer who they've caught out.
It just wouldn't be as newsworthy if we got told that John Terry has had yet another affair.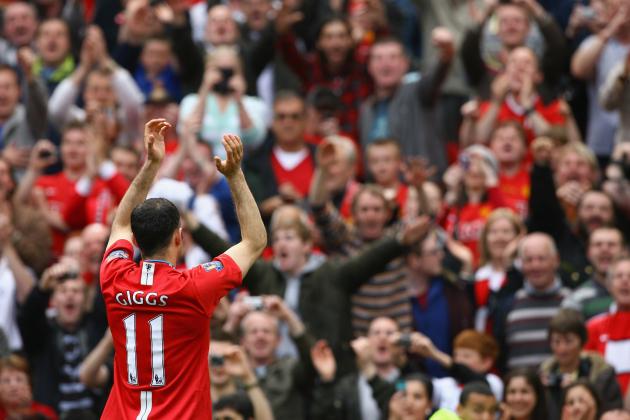 Alex Livesey/Getty Images

They love him.
They applaud him.
They embrace him.
They chant his name to the tune of Robin Hood.
And they make light of "the incident" so as not to make him feel awkward on the pitch.
He'll s**g who he wants,
He'll s**g who he waaants,
That boy Giggsy,
He'll s**g who he wants.
As Dionne Warwick once said, that's what fans are for.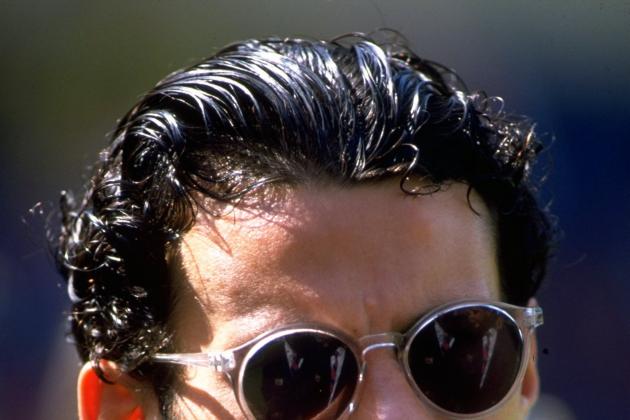 Steve Morton/Getty Images

His hairdresser is probably a little out of work now, looking at Giggsy's Jude Law-esque receding hairline which has started to creep in.
But in the early days, Ryan Giggs had curly bouncing dark locks which made him instantly recognizable. And you can't just roll out of bed with pop star hair. It takes a lot of grooming and visits to the salon to ensure the curl is just right, and the bounce is not too bouncy. Or so I'm told.
Before receiving worldwide footballing fame, Giggs probably didn't bother too much with his barnet. But his pin-up ability changed all of that.
Just look at him here: modelling the Danny Zuko look, and proving that his hair can be both curly, and slicked back.
It obviously takes a professional to groom a professional. And a professional will most likely pay his hairdresser handsomely.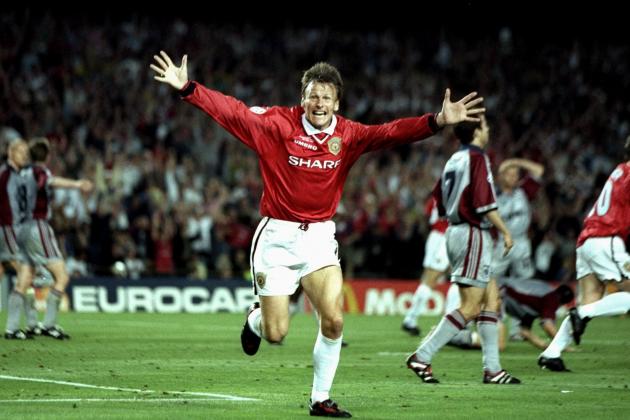 Ben Radford/Getty Images

Teddy Sheringham was having a rough time of it at Manchester United, the poor lamb.
Andy Cole was being mean to him. Dwight Yorke was being picked more than him. And Teddy just wanted to leave and play with some other boys.
But up stepped Ryan Giggs to save the day.
Giggs obviously saw the forlorn Sheringham mooching about the pitch and decided to do something about it. In the 1999 Champions League Final, when United were 1-0 down to Bayern Munich, Giggs had a chance to shoot from the edge of the penalty box. But instead of hitting the top corner, he directed the ball towards Teddy, for the striker to equalize.
Thus reinvigorating Sheringham's career, making Dwight Yorke be picked less than him, and Teddy ended up happily staying at United for the next few years.
Andy Cole still doesn't like him though.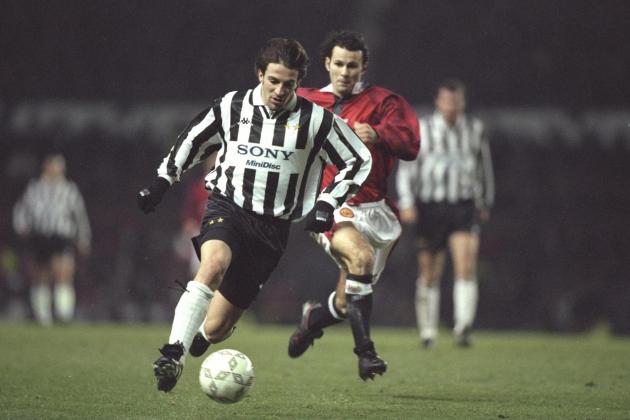 Graham Chadwick/Getty Images

But Teddy best watch out, as Alessandro Del Piero is front-runner for President of the Ryan Giggs Fan Club.
And he has proven his commitment to the cause, with the biggest declaration of admiration for another man I have ever seen in my life:
This is embarrassing to say but I have cried twice in my life watching a football player. The first one was Maradona and the second was Ryan Giggs.
Now that's love. And I don't care what society says.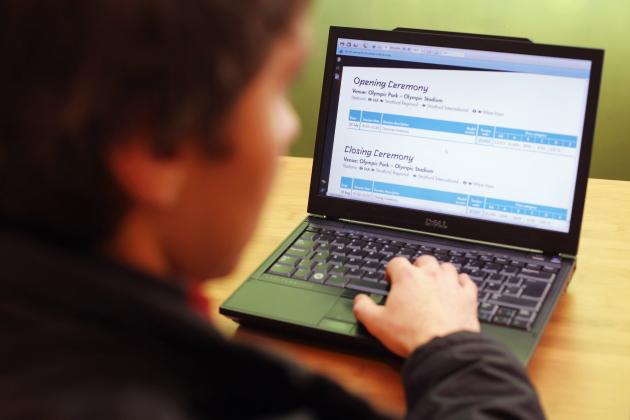 Dan Kitwood/Getty Images

I'm partial to the odd stat myself, but Ryan Giggs is the statistical equivalent of Viagra for number crunchers.
There is a twitter account purely based on his stats, and here are some of the biggest from that page. Prepare to shake your head in wonderment, coupled with a sharp intake of breath as you whisper the word "wow:"
1000: Most career appearances by an outfield player ever.
1000: Second most career appearances ever. (Peter Shilton, he's coming to get you.)
932: Most appearances for Manchester United ever.
652: Most top-flight appearances for one club ever.
129: Second-most substituted Premier League player ever. (He is likely to break into top spot now though as he does get tired easier these days.)
127: Most Premier League assists ever.
39. Second-oldest Premier League goal scorer ever.
21: Scored in all 21 seasons of the Premier League.
6: Most appearances vs. Real Madrid than any other United player ever.
1: Hairiest man in the Premier League ever.
Okay, that last one was made up.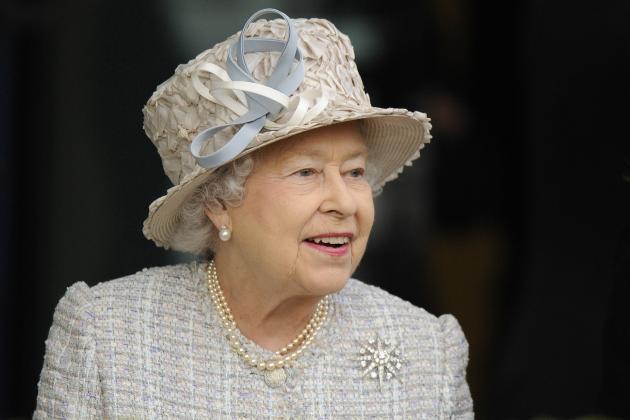 Alan Crowhurst/Getty Images

She gave him an OBE (that thing sports people get for being good at sport) and she smiled when doing it.
She didn't even smile at her own Jubilee.
Ryan Giggs must have really, really impressed her.
Shaun Botterill/Getty Images

Goes without saying, surely? All mothers love him really. Even mine. "He's much better than that greasy Beckham bloke," she used to say, and I'm sure yours was the same.
But Mrs Giggsy is even closer to her son since her tumultuous marriage and subsequent divorce.
But let's be honest, what mother wouldn't be proud of a Premier League footballer, loyal to his club, choosing to represent the country of his ancestry and taking her maiden name? Couple this with boyish good looks and a top personality (apparently), and you've got a half-decent son right there.
She even provided tea and sandwiches for Alex Ferguson when he came round to convince little Ryan to join the club back in the day when the world was in black and white.
Risking the wrath of the hairdryer for a cheese sarnie? Now that's love.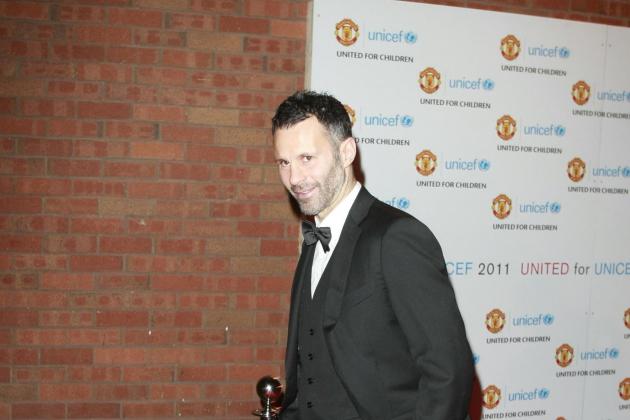 Nathan Cox/Getty Images

Ryan Giggs: Worldwide Superstar and Superhero
As an ambassador of UNICEF, Ryan Giggs has helped millions alongside other curly-haired celebrities such as Jamie Cullum and Orlando Bloom to name but a few.
But Giggs isn't one of those flash in a pan, do a TV add and turn up to Gala dinners type of ambassador. He actually goes to places and sees what he is campaigning for.
Good job Ryan. The world salutes you and loves you. And if the world loves you, nothing or nobody could be more important than that, could it?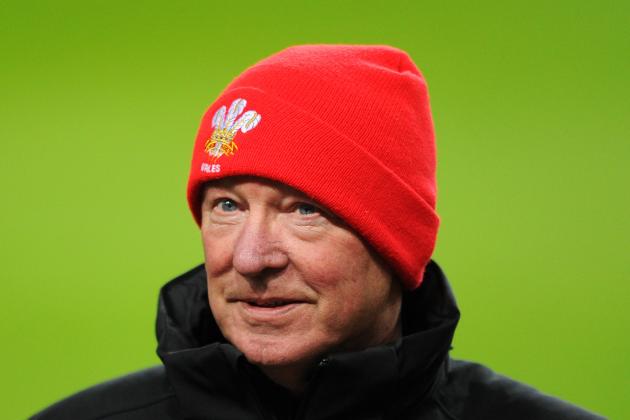 Jasper Juinen/Getty Images

Well, yes. Sir Alex of course.
Fergie is notoriously hard to please. He ended up not loving David Beckham, which is ludicrous. Every one loves David Beckham, apart from my mum of course. But with Ryan, there seems to be something special.
Ever since he laid eyes on the lad and ate sandwiches at his house, there seems to be a mutual bromance going on here. But even Giggs cannot escape the hairdryer:
I've had the hairdryer treatment from Alex Ferguson lots of times, and I still do. But thankfully it's mostly about things I've done during the game, like when I've taken a shot at goal but should have passed it. I've had that since I was 14 in the youth team. Nowadays I get 'You should know better at your age!'
But the pure fact Fergie is still putting a 39-year-old in his team speaks volumes. He loves him. So much so, he could well be preparing him to become the next future Manchester United manager.
And that, is the greatest love of all.