Browns Prepared to Part Ways with Colt McCoy?
Use your ← → (arrow) keys to browse more stories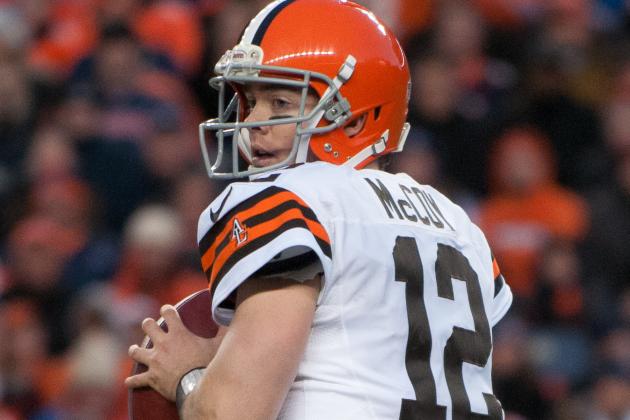 Dustin Bradford/Getty Images

Terry Pluto of the Cleveland Plain Dealer writs that it's doubtful that QB Colt McCoy is back with the Browns next season. According to Pluto, the Browns "don't believe McCoy can be a viable starter" and are reportedly considering Matt Moore and Matt Cassel as backups that could push Brandon Weeden for the job next season.