Fantasy Baseball: 7 Players Killing Their Fantasy Draft Stock This Spring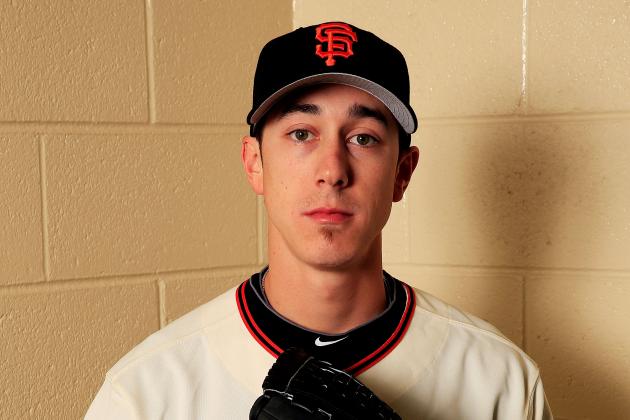 Jamie Squire/Getty Images

Depending on who you talk to, there are a myriad of opinions on the importance of spring training. Some believe that it is an important tune-up for the season and that those who perform well will translate that success to Opening Day. Others, however, believe that it is a time to get the kinks out and work on a few new weapons in the arsenal.
Both seem to be right.
Spring training allows for pitchers to hone their pitches and for batters to work on their plate strategies, all while getting into form to focus on the grueling 150-plus-game schedule.
In regards to fantasy baseball, we care only about return on investment. So should we be worried about some players who are having dismal springs? Maybe. Maybe not.
Either way, in case you fall in the former group who believe that spring training is a valuable way of measuring regular-season success, here are seven players whose stocks are declining due to their spring training performances to date.
NOTE: There are many players that could be added to this list based on five-or-so at-bats. However, this list includes players who were in need of solid spring training, whether it be due to injury, player movement or coming off a terrible season.
Begin Slideshow

»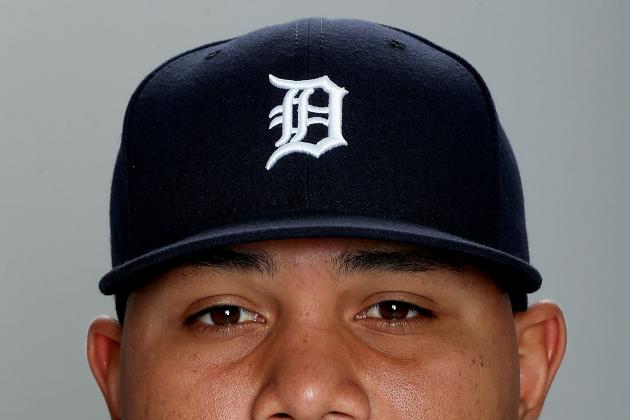 Matthew Stockman/Getty Images

Spring training stats to date: 7.36 ERA, 5 BB in 3.2 IP
The big Venezuelan 22-year-old was set to become the closer for one of the best teams in the American League, if not all of baseball. He has had some electric moments on the mound and oozes potential, but is he ready to assume such an important position in the bullpen?
Rondon's control is the biggest issue here, as he has walked five batters in less than four innings. Unless Rondon can get that under control, his prospects as the Tigers closer will be bleak.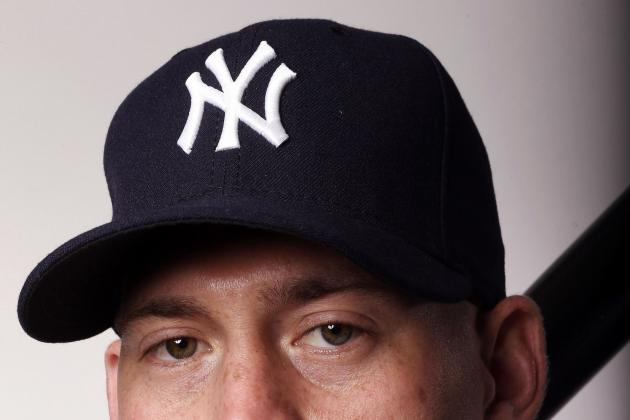 Elsa/Getty Images

Spring training stats to date: 0-for-6
First of all, man does he ever look weird without the facial hair.
Secondly, with A-Rod's future hanging in limbo, Youkilis looked primed to possibly have a big year in pinstripes while taking over at third base.
The former longtime Red Sox has yet to get a hit for the Yankees, and after being such a hated rival for so long, he'd better start to do something to excite the loyal Yankee fans.
The soon-to-be 34-year-old looked like a great late-round selection, but perhaps he is showing his age? (Again, it is only six at-bats, but you must at least factor it in when discussing your draft strategy).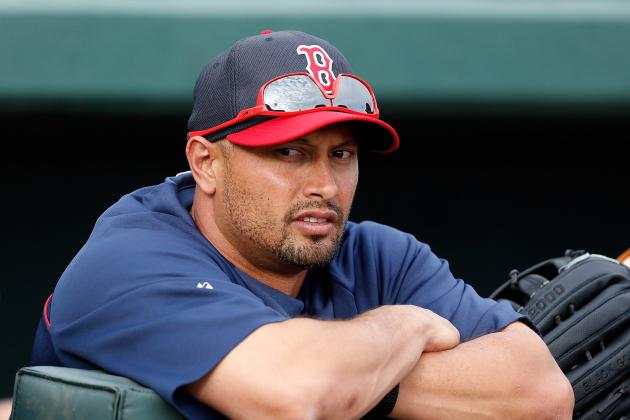 J. Meric/Getty Images

Spring training stats to date: 0-for-11
As a longtime Victorino fan, it is tough to see him struggle at the plate in his new digs at Fenway.
Victorino was such a consistent player during his prime, and I believe he still has a lot left, but I am sure Red Sox fans aren't happy to see one of their prized offseason acquisitions go hitless in 10-plus at-bats.
Although I believe Victorino will still have a solid season, you must begin to wonder if the change of scenery, especially at the age of 32, has affected the speedster.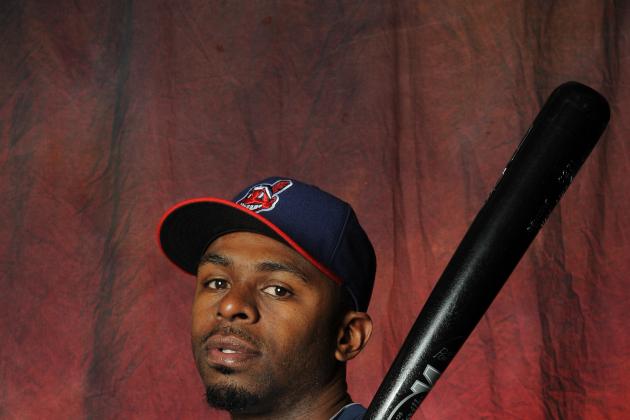 Rich Pilling/Getty Images

Spring training stats to date: 1-for-14
One of Cleveland's prized offseason acquisitions, Bourn has struggled mightily so far this spring. He only has one single to his name and has not looked as youthful and full of energy as he used to.
Again, it is only a half dozen spring training games, but do you still take Bourn, playing in a new league, in a new stadium, at the ADP of 86?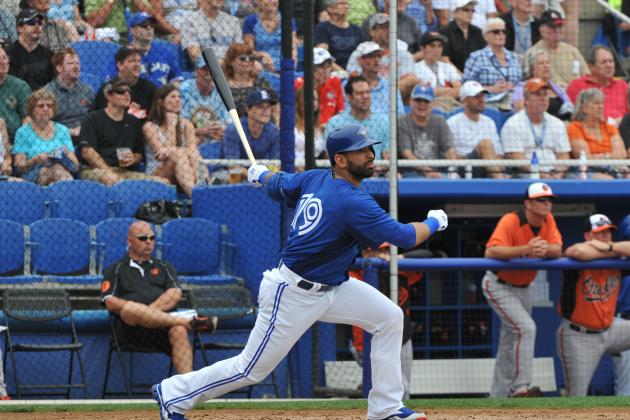 Al Messerschmidt/Getty Images

Spring training stats to date: 2-for-16
Perhaps Bautista is just working on getting the power back from his wrist injury (both his hits are home runs) or perhaps he is a little rusty.
Bautista only has two hits in 16 at-bats, I am not overly concerned about Bautista not returning to form, but one could possibly be worried about such little performance to date.
With his spot cemented in that aggressively strong lineup, Bautista's value should not change as long as he does not see any setbacks on his wrist.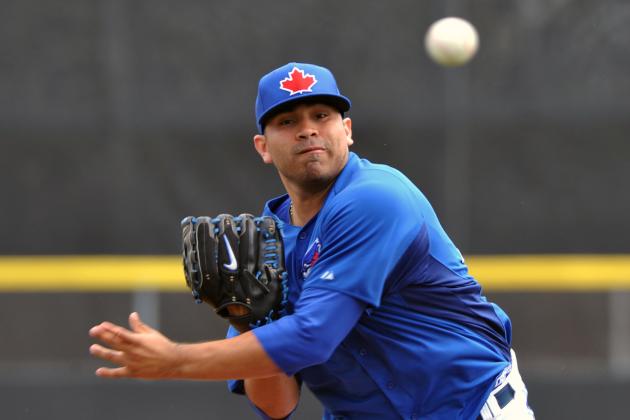 Al Messerschmidt/Getty Images

Spring training stats to date: 7.36 ERA, 1 K in 3.2 IP
Yes, it is only 3-plus innings of work, but after such a terrible season last year, Romero needed to come out strong this preseason to show that 2012 was the outlier and not the trend. However, his two games so far have been rocky at best and his strikeout numbers leave something to the imagination.
Now the fifth starter on the team, Romero could possibly lose a place in the rotation (especially with J.A Happ pitching well this spring: 3 IP, 0 ER, 0 BB).
I was looking forward to picking Romero up late in drafts, but I might now steer clear unless he improves and shows me something is different from that train wreck in 2012.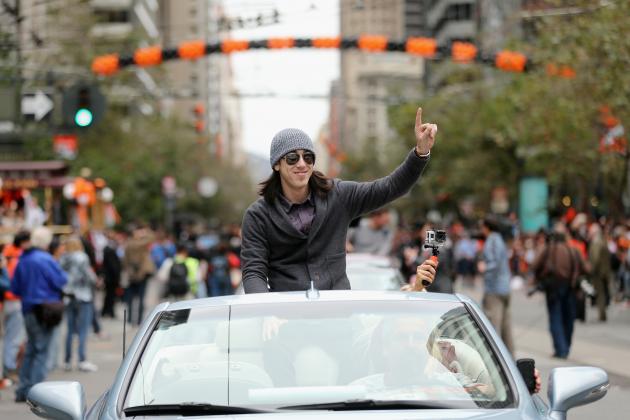 Ezra Shaw/Getty Images

Spring training stats to date: 20.25 ERA
Like our good friend Romero, Lincecum's 2012 was impressively terrible. One of the top pitchers in baseball a few years back, Lincecum's career is now at a crossroads.
I don't believe that a player of his caliber can just fall off so easily, but he isn't helping his cause with his spring training start.
I want to believe he will turn it around, but you gotta show me something, Timmy!
Thanks for the read.