Ranking the Most Entertaining Bouts of the Year so Far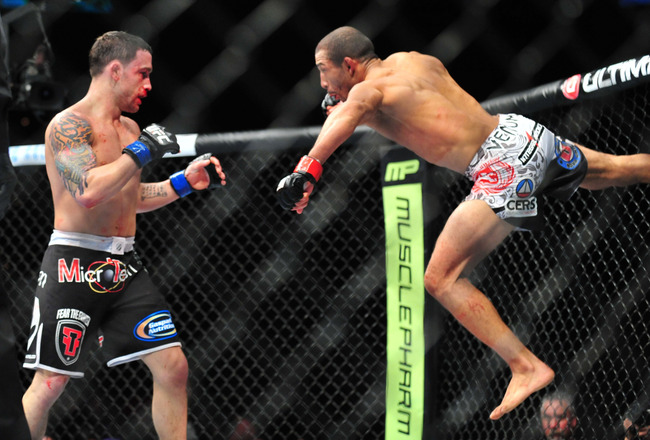 Gary A. Vasquez-USA TODAY Sports
2013 has been a good year for UFC fans so far.
Barely into the third month of action, many fighters have delivered awesome fights that has entertained every fan. With a week before UFC fights continue, it's time to take a look back at the most entertaining bouts of the year.
Submissions, decisions, knockouts and a sprinkle of controversy highlight this list.
Let's get to it.
6. Mark Hunt vs. Stefan Struve at UFC on Fuel TV 8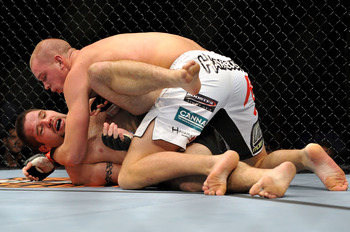 6'11" Struve demonstrates his ground and pound in a bout a few years ago
Jon Kopaloff/Getty Images
At UFC on FUEL TV 8 on Saturday, 5'10" Mark Hunt was able to knockout 6'11" Stefan Struve in the third round.
The mere size difference between the two made for an interesting bout between these two heavyweights. Struve attempted to work Hunt on the ground, and it was entertaining to see.
With both fighters having their moments, it was Hunt who outlasted Struve and blasted him in the third round with a knockout blow.
Hunt's knockout shared Knockout of the Night honors with Wanderlei Silva, and truly deserved to be. Hunt clocked Struve with a right and a powerful left that dropped him to the mat.
5. Josh Koscheck vs. Robbie Lawler at UFC 157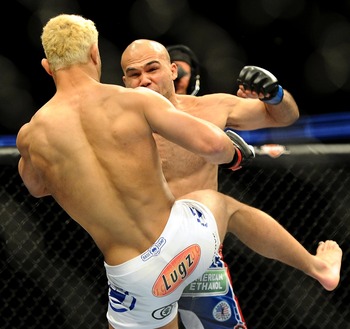 Koscheck vs. Lawler at UFC 157
Jayne Kamin-Oncea-USA TODAY Sports
Josh Koscheck took early control in the fight, but "Ruthless" Robbie Lawler regained his composure and knocked down Koscheck. Lawler had him pinned against the cage and started laying down thunderous punches.
In what appeared to be an early stoppage, the ending of the match produced a "Is that really it?" mindset, which made the match exciting.
It was a little bit of a letdown, but the quickness of the match is really why it makes the list. It was action-packed in only 3:57.
4. Wanderlei Silva vs. Brian Stann at UFC on Fuel TV 8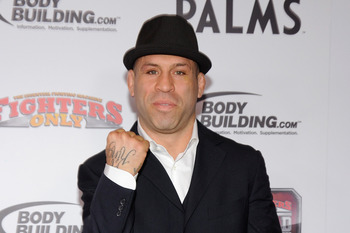 Wanderlei Silva displaying his right hand which was used to knock out Brian Stann on Saturday at UFC on Fuel TV 8
Ethan Miller/Getty Images
Earning Fight of the Night at UFC on FUEL TV 8, Wanderlei Silva and Brian Stann delivered an entertaining bout.
The two men went at it, showcasing their standup abilities in a back-and-forth affair. Both men knocked each other down, and both regained their composure, but it was Silva who had the last laugh.
Silva delivered a huge right hand in the second round, and added a few on the ground for good measure.
The bout was important for Silva, who had lost four of his previous six fights, dating back to 2008.
Silva came through under pressure from the media and fans and really silenced a few doubters.
3. Ronda Rousey vs. Liz Carmouche at UFC on Fuel TV 8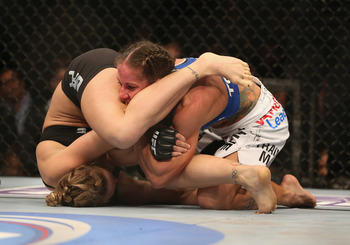 Rousey vs. Carmouche at UFC 157
Jeff Gross/Getty Images
At UFC 157 Ronda Rousey and Liz Carmouche became the first women to fight in the UFC, fought the first UFC women's bantamweight championship and were the first women to headline a pay-per-view, as I'm sure you've all heard by now.
With much hype leading up to the fight, these ladies delivered. Although Rousey submitted Carmouche in the first round, just like every one of Rousey's previous fights, the back-and-forth action from the two were enough to make this list.
Carmouche gave Rousey a run for her money, putting her in two submissions. It appeared as if Rousey was not living up to the hype, but escaped both and worked for an armbar.
If there wasn't as much hype leading up to this fight, it wouldn't be nearly as entertaining.
Alistair Overeem vs. Antonio "Bigfoot" Silva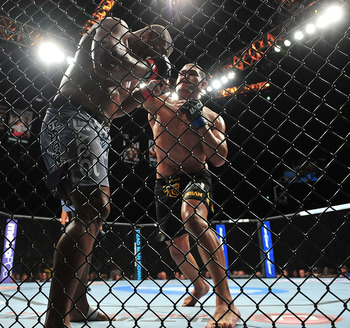 A few ferocious punches from Bigfoot before his knockout of Alistair Overeem
Gary A. Vasquez-USA TODAY Sports
For a majority of this fight at UFC 156, it appeared as if Alistair Overeem would cruise to victory in his return to the Octagon. He taunted his opponent, Antonio "Bigfoot" Silva, for the first two rounds of action, begging Bigfoot to crack him.
"Bigfoot" Silva came out guns blazing in the third round and had Overeem pinned against the cage. A swarm of punches from Silva had The Reem on dream street.
Overeem truly underestimated Silva's knockout power. This match was exciting because of how swiftly the momentum shifted after the second round. 25 seconds into the third round, Overeem was on his back with no idea what happened.
Every fighter and fan learned a lesson from Overeem's loss: never underestimate an opponent in the UFC.
1. Jose Aldo vs. Frankie Edgar at UFC 156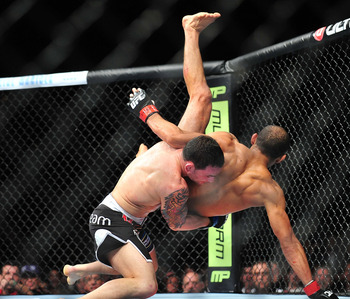 Gary A. Vasquez-USA TODAY Sports
Was there really any doubt about this one?
On a stacked card, Jose Aldo and Frankie Edgar delivered an amazing bout that went to the judge's scorecard at UFC 156 for the UFC featherweight title.
The two men put on a show for the crowd that saw Aldo take a quick advantage over Edgar. Edgar would make a comeback in the championship rounds, and really demonstrated what a championship match should be.
Who could forget Aldo leaping from the cage, attempting to knock out Edgar? The match has so many moments that there really was no doubt about it being No. 1.
Swinging momentum, a championship on the line and a very close unanimous decision all made this fight the best one of 2013 (so far).
Conclusion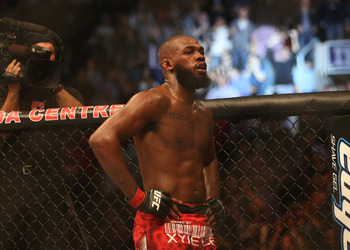 Tom Szczerbowski-USA TODAY Sports
With nine-plus months left in the year, there are sure to be more entertaining fights.
But which ones will make the list?
Jon Jones vs. Chael Sonnen at UFC 159 is my pick to make this list, but what about you? If you have any ideas, share them in the comments below.
Keep Reading