English Premier League: Latest EPL Rumors, Preview and Predictions for Week 29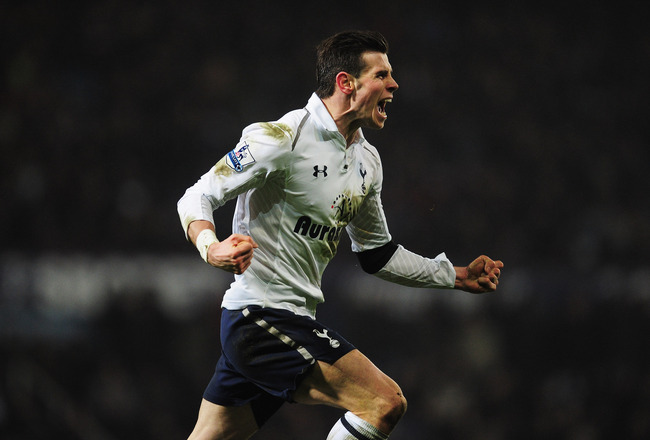 Jamie McDonald/Getty Images
Gareth Bale continued his amazing run of form by helping Tottenham secure a North London derby victory over rival Arsenal. The match of the week lived up to its top billing, as the Spurs further solidified their spot in the top three after a terrific battle.
Elsewhere around the Premier League, Shinji Kagawa scored a hat trick to push Manchester United past Norwich City, keeping the Red Devils on pace to claim the title. And Chelsea held firm in the top four thanks to a narrow victory over West Brom.
Even though United isn't giving an inch as Manchester City and Tottenham try to add a little drama to the championship chase, the other battles for position ensure there will be intrigue in one way or another for the final 10 matches of the campaign.
It's hard to believe the season is already in its final quarter. Let's take a look at some of the latest news and rumors from around the EPL, followed by a preview for the match of the week and predictions for every game on tap.
Barcelona Targets EPL Keepers
Stu Forster/Getty Images
When Barcelona searches for a replacement on the transfer market, they are always going to shoot for the stars. That's why they are one of the world's top clubs. The uncertain future of Victor Valdes means Barca's main summer task could be finding a new goalkeeper.
Tom Hopkinson of the Daily Mirror reports several Premier League stars are on the La Liga side's shortlist. The list includes Hugo Lloris from Tottenham, Pepe Reina from Liverpool and David de Gea from Manchester United.
De Gea is probably the biggest surprise of the trio simply because he's been so inconsistent during his time with the Red Devils. His upside is what attracts Barcelona, though. Meanwhile, Lloris has been terrific for the Spurs and would probably be the top choice.
Samir Nasri to PSG?
Mike Hewitt/Getty Images
Samir Nasri has only been with Manchester City for two seasons after joining the club from Arsenal in the summer of 2011. After a strong first campaign at Etihad Stadium, he's struggled to find his form during City's title defense.
When you pair lackluster production and relationship issues with manager Roberto Mancini, it's only a matter of time before transfer rumors start swirling. Sure enough, Sami Mokbel of the Daily Mail reports Paris Saint-Germain is showing interest in the midfielder.
Although there's still a lot of time for things to change before the summer window, including the fate of Mancini, it's an interesting connection. PSG have never been afraid to spend big, and that's what it would probably take to land Nasri.
Match of the Week: Liverpool vs. Tottenham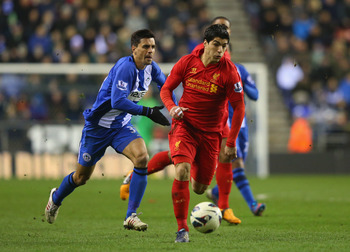 Alex Livesey/Getty Images
Liverpool stretched their winning streak to three matches with a convincing 4-0 over Wigan. The Reds have scored 12 goals over that span, including six from the dynamic Luis Suarez, as the earlier offensive woes have vanished. At least for now.
Tottenham are riding high as well. Even though they were outplayed by Arsenal for some extended stretches during the rivalry match, the Spurs were able to rise to the occasion when it mattered. That's what it takes in crunch time to earn a Champions League spot.
The Reds know Sunday's clash is one of their last chances to make a serious impact on the campaign. Not only in terms of making a last-gasp move up the table, but to score a key victory over an opponent inside the top three.
It should make for a great atmosphere at Anfield.
Saturday Predictions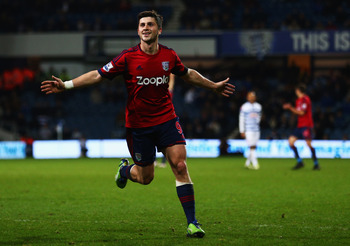 Paul Gilham/Getty Images
Norwich City vs. Southampton
Based on their goal differential (-18), Norwich should be a lot closer to the relegation zone than they are. Southampton are actually in more danger, just three points clear after back-to-back losses. Both clubs would be happy with a draw to maintain the status quo.
Prediction: 1-1
Queens Park Rangers vs. Sunderland
A victory over Southampton at least gives QPR a glimmer of hope as they look to make a miracle run out of the relegation zone. They should be able to take another step in the right direction against a struggling Sunderland side.
Prediction: 1-0 QPR
Reading vs. Aston Villa
Another battle featuring clubs hoping to survive in the Premier League for another year. Villa have flashed better form in recent weeks, but Reading are a much better team at home and should be able to earn at least a draw.
Prediction: 1-1
West Bromwich Albion vs. Swansea City
Although they remain a long shot, West Brom are just seven points behind the final European spot and are entering an easy portion of the schedule. If they want to make a charge toward the top five, all three points against Swansea are a must.
Prediction: 2-1 West Brom
West Ham United vs. Manchester United and Manchester City vs. Wigan Athletic were both postponed.
Sunday Predictions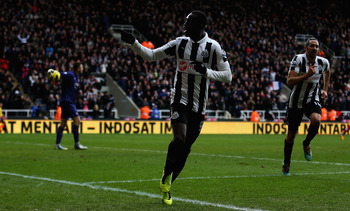 Matthew Lewis/Getty Images
Newcastle United vs. Stoke City
Both of these clubs have struggled to make a serious impact this season. That said, at least Newcastle features some offensive firepower, as illustrated in their 4-2 win over Southampton. Stoke's attack is dormant after back-to-back 1-0 losses.
Prediction: 1-0 Newcastle
Liverpool vs. Tottenham Hotspur
This should easily be the most exciting match of the week. Tottenham have been on quite a roll, mostly due to the Gareth Bale, who continues to thrive despite moving off the wing. Suarez has been no slouch himself and should be able to help the Reds earn a point.
Prediction: 2-2
Fulham vs. Chelsea was postponed.
Keep Reading