The Complete Guide to St. Louis Rams Free Agency
USA TODAY Sports
Any well-run sports franchise understands that you don't build a team through free agency; it is used to fill a hole or two on your roster every year, nothing more. Thankfully for all those reading this article, after suffering through seemingly endless years of inept drafting and free-agent signings, the St. Louis Rams are now—finally—a well-run franchise.
Even if you're only looking to bring in a player or two, signing a free agent is an endeavor that can carry with it a lot of risk.
In order to minimize that risk, there are two things every NFL team must do to ensure the success of their free-agent signings:
1) Never sign a player who is going into his third contract; his performance level is most likely on the way down. There are obvious exceptions to this rule—Peyton Manning comes to mind—but generally speaking, it's a good one to follow.
2) Keep in mind that there is a reason why that player is not returning to his former team. Why didn't that team match your offer? Do they know something you don't? An injury that is purportedly a nonissue but could be something more? Maybe a well-concealed character flaw? Due diligence is necessary to uncover the truth.
If they did match the offer, why is the player choosing to leave his team? Like the questions above, the reasons could be legitimate, or they could reveal truths about the player's personality or character that you might want to know before putting that multimillion dollar contract down on the table.
In an effort to discern a complete guide to free agency for the St. Louis Rams, we will use the following pages to look at every aspect of the franchise relevant to the free-agency process.
Salary Cap Situation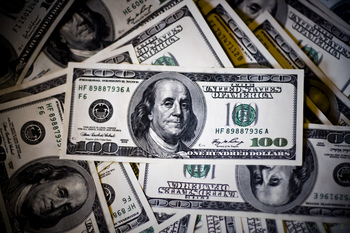 image credit: http://flic.kr/p/7rNWsp
The NFL recently announced that the League's salary cap will rise from its 2012 level of $120.6 million to $123 million in 2013.
That is welcome news for a Rams team struggling to create room to maneuver under the cap.
According to Spotrac.com, the St. Louis Rams' current 2013 salary cap figure—accounting for the removal of Wayne Hunter and the $4 million he was owed—is $111,033,835. That includes $4.3 million in dead money, $4 million of which goes to Jason Smith. If he wasn't the worst draft pick in Rams history before, he is now.
As things stand, the Rams will have $11,966,165 million to spend in the offseason—roughly six million more than it will take to sign just their draft picks. If they want to sign more than one other player, which they do, they're going to have to free up some money somewhere.
The Rams will certainly try to restructure Quintin Mikell's deal to get his $9 million cap hit in a more acceptable range. If Mikell doesn't respond favorably, he may end up following Hunter out the door, though with $6 million in dead money, the Rams would only be saving $3 million dollars.
Harvey Dahl may also be cut from the roster. The Rams desperately need to keep the $4 million he is owed in 2013, and with the return of the Rok (Rokevious Watkins) and their ability to draft another guard at a much lower price, the move makes total sense.
If all that happens, the Rams will suddenly have $18,966,165 million in cap space.
What's more likely is that Mikell agrees to restructure, and his cap hit goes from $9 million to somewhere in the $2-4 million range.
Either way, the Rams will have somewhere between $14.9 and $16.9 million to spend this offseason.
Subtract roughly five from that for draft picks, and you're left with $9.9 to $11.9 million to spend on free agents—their own and other teams'—and for extending players currently on expiring contracts. The latter is significant because Rodger Saffold's contract expires at the end of the 2013 season, and he will be due a sizable raise.
But, we can't know what Saffold's contract structure will look like or even what the Rams' salary cap situation will be heading into 2014.
So, moving forward, we will stick with the low end of the estimated range, $10 million, as our figure.
Rams' Unrestricted and Restricted Free Agents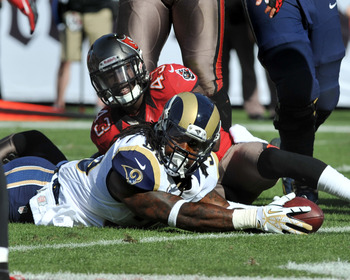 Al Messerschmidt/Getty Images
Unrestricted Free Agents
Steven Jackson choosing to void the final year of his contract should not have come as a surprise to anyone. Even if the Rams' statements about wanting him back are genuine, they didn't want to pay him $7 million in order to achieve it.
Jackson wants to win a ring, and he knows he only has a couple more years left in him. Sure, the Rams are on the upswing, but teams like the Denver Broncos and the New England Patriots are already championship caliber. If winning a ring is more important to him than finishing his career in St. Louis (I wouldn't blame him if it is), then his best chance lies elsewhere.
More than his production, the biggest loss for the Rams would be Jackson's leadership both on and off the field. However, it's about time Sam Bradford is given the reins to the offense. We need to see what he can do with it.
Danny Amendola has a better shot of returning. His value when on the field is unquestionable, as this article from ESPN's Mike Sando illustrates.
The trouble is his inability to stay healthy. In his four seasons in St. Louis, he has played in 16 games only once. In 2012, he missed five games due to two separate injuries: a collarbone and a heel.
If Amendola is realistic in assessing his own value, it's difficult to believe that he and the Rams will be too far apart. However, early signs indicate that this is not the case.
Kellen Clemens is also unrestricted. If he comes back, it has been made clear that it will be as the third-string quarterback.
Craig Dahl is not likely to return. He played hard, and hit even harder, but his inability to cover receivers downfield made him a liability.
Not much has been said about the Rams' desires concerning Bradley Fletcher, but his midseason demotion to No. 4 on the cornerback depth chart in favor of rookie Trumaine Johnson indicates that the Rams do not see Fletcher as part of their future plans.
If Brandon Gibson comes back, it will be as the No. 4 wide receiver. Despite his career-best year in 2012 and the utterly saturated receiver market, which ensures his relative affordability, Gibson is not what the Rams need. He is a possession receiver. The Rams need a playmaker. They already have a possession receiver on the roster who goes by the name of Austin Pettis. If Gibson's price falls far enough, the Rams may bite just for the sake of consistency, but it's more likely that he gets an offer the Rams will have no trouble refusing.
At 33 years old, backup strong-side linebacker Mario Haggan was one of the few veterans on the youngest team in the league. But, the Rams have enough leadership at the position with James Laurinaitis and Jo-Lonn Dunbar to let him walk. His on-field production (13 tackles) will not be missed.
William Hayes was a revelation as a rotational defensive end with 35 tackles and seven sacks in 2012. The Titans' former fourth-round pick followed Jeff Fisher to St. Louis and enjoyed his time on this Rams team. He will re-sign, probably for about 75 percent more than the $900,000 he made in 2012, or $1.575 million. He'll be worth every penny.
That defensive tackle Trevor Laws missed the entire 2012 season with a knee injury was a huge disappointment for Rams fans. The 6'1", 304-pounder was supposed to provide more-than-capable depth behind starters Michael Brockers and Kendall Langford, but was placed on the IR on August 27. If he re-signs, it will be for less than the $700,000 he made in 2012. He could wind up being one hell of a bargain if he stays healthy.
The Rams need to pick up a better starting strong-side linebacker than Rocky McIntosh, either through the draft or free agency.
Barry Richardson was surprisingly solid as the Rams starting right tackle in 2012. He may be brought back, but he won't be handed the job in 2013. Look for Richardson, Joe Barksdale and whomever the Rams decide to bring in through the draft or free agency to compete for the starting right tackle job in 2013. Unless, of course, Richardson is looking for a significant raise, in which case he won't be back.
Lastly, Robert Turner played well for the Rams when he was forced into duty by injuries to Scott Wells, Rokevious Watkins and Rodger Saffold. The Rams would like to have him back, but at not much more than the $540,00 he made in 2012.
Restricted Free Agents
Linebacker Justin Cole and his six tackles will not spend 2013 in the blue and gold.
Jermelle Cudjo was a solid member of the defensive tackle rotation and will likely return.
The Rams would like to have Darian Stewart back. 2012 rookie Matt Daniels—the only one on the roster who could possibly replace him—has a troubling history with knee injuries. With both Dahl and Quintin Mikell possibly being let go this offseason, the Rams might need all the depth at safety they can get.
Franchise Tag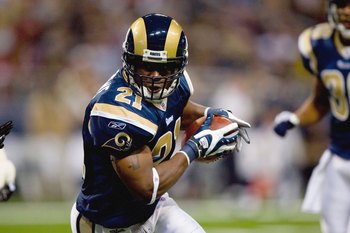 Dilip Vishwanat/Getty Images
The last Rams player to receive the franchise tag was Oshiomogho Atogwe (pictured) in 2009.
The organization has decided to extend its streak of franchise tag disuse into 2013 by once again not "tagging" any of its free agents.
What that means is that the Rams don't believe any of their free agents are worth the average of the top five contracts at their positions.
I think we could all agree that that is a prudent decision—one that other Rams regimes may not have been wise enough to make.
Team Needs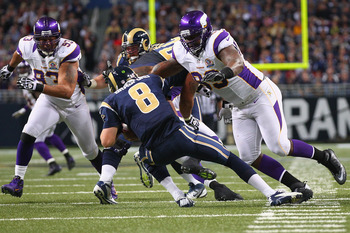 Dilip Vishwanat/Getty Images
Rocky McIntosh didn't cost the Rams any games, but he didn't win any for them either. He totaled 44 tackles in 2012, the second lowest of his career behind only his 2006 rookie season. The Rams would like an upgrade, and they'll need to bring in someone, as both McIntosh and his backup Mario Haggan are free agents. But adding a strong-side linebacker is surely at the bottom of their list of priorities.
Lance Kendricks is a good blocking tight end who showed improvement in his ability to catch the ball during the last month of the season, but the Rams still need to add a playmaker at the position. Kendricks simply isn't athletic enough to be the weapon that Sam Bradford needs at tight end.
2012 starting strong safety Craig Dahl is a free agent and unlikely to return. If Quintin Mikell gets cut from the roster, the Rams are going to need two starting safeties.
Where the Rams will spend most of their energy this offseason is in trying to protect and provide weapons for Sam Bradford. Adding either an offensive guard or tackle would go a long way toward achieving the former.
As for the latter, they need to find a playmaker at the wide receiver position. I like the thunder and lightning combination of Brian Quick and Chris Givens, but even if Quick is ready to start the first game of the season (a pretty big "if" at this point), the Rams will still need to add another piece in order to have the caliber of receiving corps that is necessary for success in today's NFL.
The linebacker would best be addressed through the draft. Houston Texan Connor Barwin is intriguing, but not likely to come to St. Louis to occupy a part-time position.
The draft is also where the Rams will likely find the wide receiver help they need; the 2013 crop of prospects at the position is exceptionally deep.
That leaves offensive line, safety and tight end as the positions the Rams will need to address in free agency. In the following slides we'll take a look at whom they should be targeting.
Tight End: Jared Cook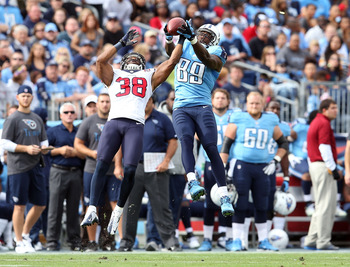 Andy Lyons/Getty Images
Jared Cook is everything that Lance Kendricks is not. Essentially, Cook is a wide receiver at the tight end position; he's that athletic.
The Rams have an advantage if they decide to pursue Cook—namely, Jeff Fisher. Fisher had a hand in selecting Cook in the third round of the 2009 draft, and if Cook is as fond of Fisher as most of his players are, he would love to play for his former coach again.
Cook's numbers actually decreased from 2011 to 2012, but that is a result of the way he was underutilized in the Titans offense, not a result of Cook's abilities.
Jared Cook would fit perfectly with the St. Louis Rams.
Safety: Louis Delmas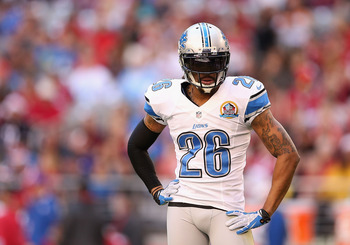 Christian Petersen/Getty Images
The Rams' new defensive coordinator, Tim Walton, spent 2012 as the Detroit Lions' secondary coach. If Walton can play a role in luring his former star safety, Louis Delmas, to the Rams, he will have earned his 2013 salary before ever stepping onto a field.
The 33rd overall pick in the 2009 draft, Delmas was one of the league's premier safeties before a knee injury caused him to miss eight games in 2012 and to perform at a far lower level than his norm once he returned.
Even if Delmas' knee shows good recovery, the injury will still affect his contract offers.
By going after a player with injury concerns, the Rams would be breaking one of the cardinal rules of free agency. Still, they should do it. All contracts are contingent on passed physicals, and Louis Delmas would be a great addition to this team if healthy.
Safety: Glover Quin
Jonathan Daniel/Getty Images
If Louis Delmas' knee injury keeps the Rams from pursuing him, they will certainly take a hard look at Glover Quin.
They may even look at Quin first.
At 27 years old, Quin has at least five more years of top-tier production left in him, and, perhaps most importantly, he has no major injuries in his past.
With Jairus Byrd having been slapped with the franchise tag by the Buffalo Bills, Quin will likely be the most sought-after free-agent safety; he is younger than and just as good as Dashon Goldson. Consequently, his price may climb to an unaffordable level for the cap-abutting Rams.
Still, if Quin shows an interest in St. Louis and the Rams can get creative enough with the contract's structure, he could be their most valuable offseason addition.
Right Tackle: Sebastian Vollmer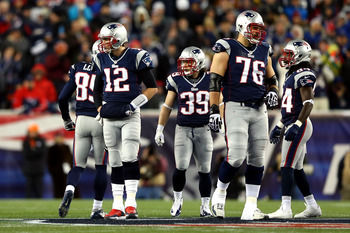 Elsa/Getty Images
You want your right tackle to be a mauler, a mammoth human being. At 6'8" and 320 pounds, Sebastian Vollmer (No. 76) qualifies with room to spare.
Alas, his is another contract that may only fall to a level of affordability for the Rams because of injury concerns.
Vollmer missed much of the 2011 season with a back injury, an affliction that continued to nag him throughout the 2012 season.
Then, news broke that Vollmer recently had an arthroscopic procedure on his knee.
The market value for a top-tier right tackle is between $6 and $7 million per year. A little high for the Rams, but doable if they have the motivation—especially doable if Vollmer's injury history brings that number down a bit.
It's difficult to say which would make Sam Bradford happier: a new playmaker to target, or a new top-tier right tackle to keep his jersey clean. Whichever one takes precedence in his mind, if the Rams are able to bring in Vollmer, you'll forgive Bradford if he can't stop smiling for a few days.
Keep Reading

St. Louis Rams: Like this team?