Ligue 1: Unexpected and Unlikely Scenarios for the Season's End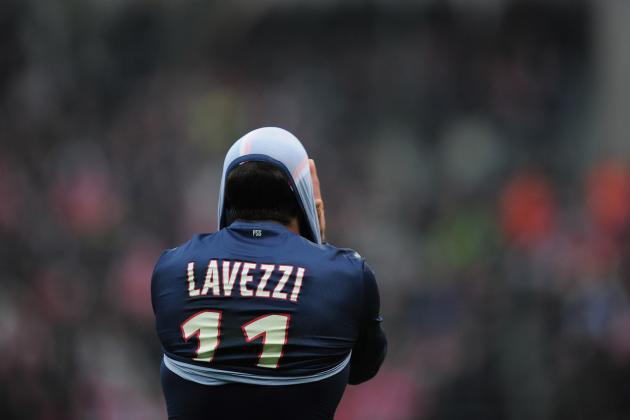 Jamie McDonald/Getty Images
Could PSG conceivably miss out on European Competition?
Twenty-seven games down, and 11 to go until the Ligue 1 season reaches its conclusion. In a season that was supposed to be owned by the men in Paris, the road to the title has proven to be more difficult than anyone thought.
With five points separating the top three teams, there are endless possibilities to how the title race may play out. Throw in red-hot Saint-Etienne, which is only seven points off the top, and a sprint to the finish may be upon us.
Outside the title race, there are relegation battles and the race for European competition spots. The following is a look at some of the craziest end-of-season scenarios for Ligue 1.
Begin Slideshow

»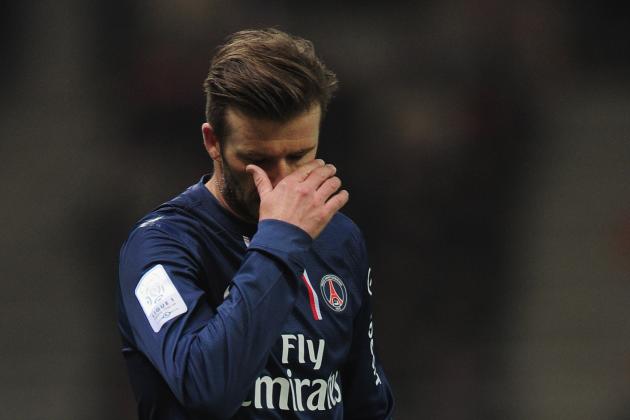 Jamie McDonald/Getty Images
Beckham and company still have a lot of work to do.
The expectation in Paris this season was no less than a Ligue 1 title, but that has proven more difficult than originally thought. Lyon just will not go away, and Marseille have managed to keep within striking distance. The unthinkable scenario that could still unfold is PSG slipping up to the point that even Saint-Etienne overtake them for the third and final Champions League position.
This seems unlikely, but the possibility remains. PSG still has away games at Lyon and Saint-Etienne to deal with. Continuing to battle in the Champions League, PSG has to fight on more than one front. Reims and Sochaux both showed PSG to be beatable even by the bottom clubs on the table.
PSG has not shown the discipline needed to kill off the league title race. The longer they go without crushing their nearest competitors' hopes, the more possible the scenario of them dropping to third or fourth place becomes.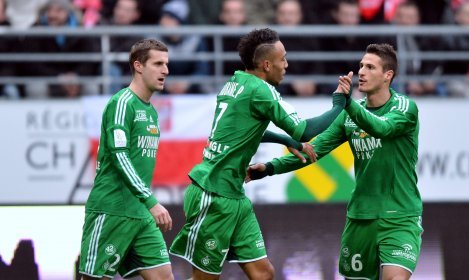 Saint-Etienne have been rolling of late. Photo courtesy of Ligue1.com
It is no surprise that Saint-Etienne is in position to claim a spot in a European competition. The squad they returned from last season's success coupled with a few key additions made them a strong candidate for a top-five finish this season.
This season has seen Saint-Etienne's talented youth step up and key role-playing veterans provide more then expected. This combination has seen Les Verts become one of the toughest teams to play. If not for a rocky December, ASSE might be much closer to the top, if not on top, of Ligue 1, instead of seven points off.
If they continue their fine form, they have the opportunity to overtake those in front of them, bringing home their 11th league title.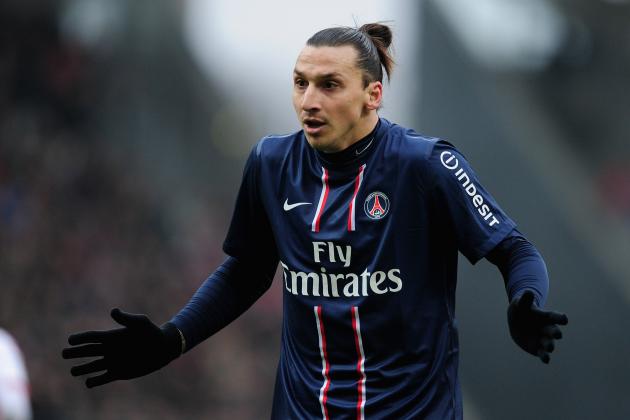 Jamie McDonald/Getty Images
Ibra is currently running away with the scoring title.
When Ibrahimovic arrived in Paris, the thought was that the all-time record for goals in a season was in jeopardy. While Ibrahimovic has an impressive goals-to-games played ratio, the league record is feeling pretty safe right now.
With 22 goals, and sitting seven ahead of Saint-Etienne's Aubameyang, Ibrahimovic seems a lock for Ligue 1's golden boot. It would take a severe slump from Ibra to lose out on this, but the red-hot Aubameyang is currently bagging goals at will.
If Ibra fails to find the net in the next two or three games, the race for the top scorer may be back on.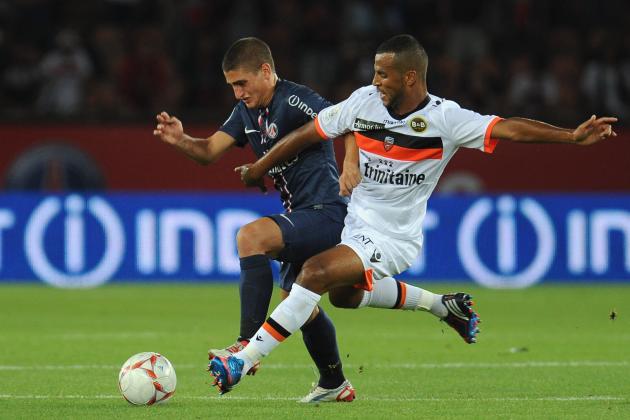 Valerio Pennicino/Getty Images
Lorient have been consistently good all season.
Whether Lorient can turn their solid season into a Top Five finish is yet to play out, but one thing is for certain: Manager Christian Gourcuff deserves an immense amount of praise.
The highly underrated manager has taken a squad that many felt would be fighting to stay above the drop and turned them into a competitive force. Lorient currently sit in ninth, but are only five points off of fifth.
They are in position to close strong and take one of the coveted Top Five positions, a far cry from where many predicted them to finish.