5 Next Possible Destinations for Madcap Italian Manager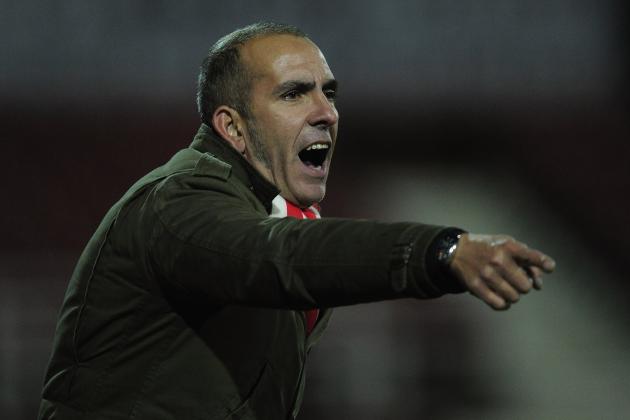 Jamie McDonald/Getty Images

He is a man of principle, and simply too far over to the right on the "mad scale" to ever become a world-class manager. But there's something about Paolo Di Canio that makes you adore him like a guilty pleasure.
Whether it's his sportsmanship or arguing with one of his own players or rushing back to his former club to pick up some belongings or simply playing with a dog while being interviewed by a television channel, Di Canio is a unique character.
There is simply no one who falls under the same category as the Italian, who in his playing days turned out for the likes of Lazio, West Ham and several other clubs.
But after his controversial departure from Swindon Town was confirmed two weeks ago, Di Canio is now plotting his next move in management.
Several media outlets have suggested Di Canio could replace Sam Allardyce at West Ham, where he is still viewed as a heroic figure after a successful stint at the club between 1999 and 2003.
The 44-year-old has obviously denied the claims, but they highlight how the former AC Milan striker's two-year reign at Swindon has increased his reputation.
And here, we look at his next possible destinations. Wherever he goes, you know that he will be creating a noise about something.
Begin Slideshow

»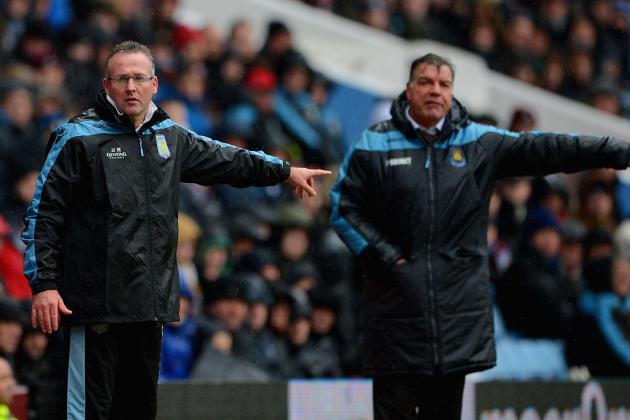 Michael Regan/Getty Images

There is no doubt whatsoever that a return to West Ham at some point in the future is a reality for Paolo Di Canio. There is no point denying the inevitable, after all.
Whether that is as a manager, coach or in the most unlikely but still possible of circumstances, as director of football, Di Canio will make an impact at the club where he spent four eventful years.
Ask any West Ham fan their favorite goal at Upton Park and around 95% will say it was Di Canio's superb volley against Chelsea. If you haven't seen it, you don't love football.
It is strange to see Di Canio linked with a return to the Boleyn Ground simply because of West Ham's season so far; they aren't exactly excelling themselves, but equally, they are not sucked into a relegation battle.
Yet, Sam Allardyce finds himself under intense pressure after their shock dip in form, which has seen them slide from sixth position to 12th in the Premier League table.
Nine points above the drop zone with 10 games remaining should be enough for the Hammers to retain their top-flight status next season. But the club could look to the jovial Italian to take things forward should they continue to slip up.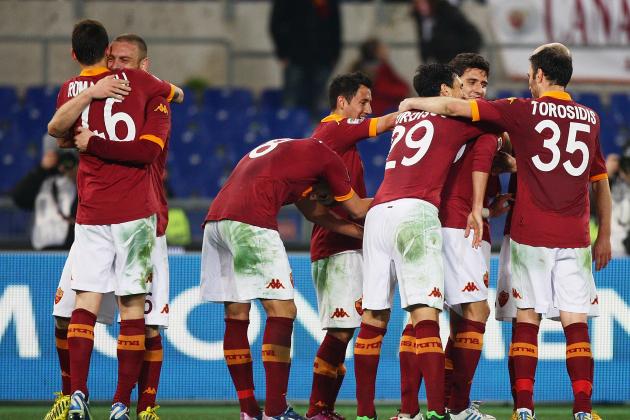 Paolo Bruno/Getty Images

After sacking their fifth coach in four years, it's clear that Roma have fallen a great distance from the dizzy heights of Champions League and Serie A glory.
Zdenek Zeman, one of their most popular coaches, was sacked a month ago after a crushing 4-2 home defeat by Cagliari which left the club languishing in a disappointing eighth place.
The club have opted to place Aurelio Andreazzioli in charge until the end of the season, and suggestions that he could take the permanent job would not be far from the truth after their superb win over Juventus recently.
However, if the club were interested in taking Di Canio, you can be sure he would welcome the opportunity with open arms. He grew up in the district filled with Roma fans, and his passion for the club has never waned, despite having two spells at fierce rivals Lazio in his playing career.
It would be an extraordinary gamble from the club should they ever decide to put the crazy Italian in charge.
On the other hand, it would be a great ending, or beginning if you will, to a long-standing love affair between a man and his club.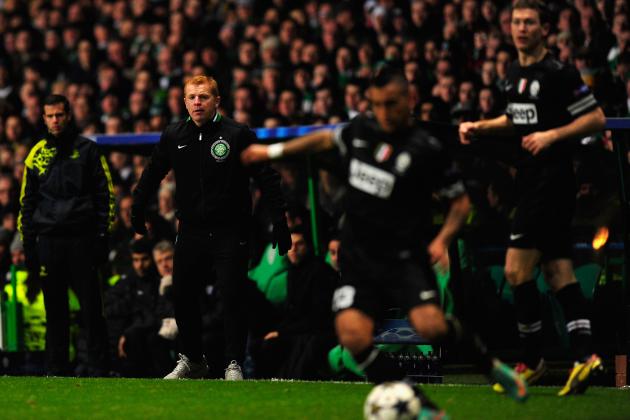 Stu Forster/Getty Images

Once again, another long shot with the club excelling on all fronts this season.
Yet, you can't help but feel that if current boss Neil Lennon was to leave at any point, Paolo Di Canio would almost certainly be placed in the "wildcard" category of candidates for the job.
He enjoyed a fruitful one-year spell at Celtic Park as a player, netting 12 goals in 24 appearances before leaving for Sheffield Wednesday in 1997 after being named Player of the Year by the Scottish Players Football Association.
And after making his mark as a player in Scotland, what's to say he could not replicate his success as manager.
With Rangers struggling down in the Scottish Third Division and the club reaching the Last-16 of the Champions League, there's no suggestion that Lennon could be leaving anytime soon.
That being said, the Irishman was close to leaving the club after receiving death threats and if he did decide to leave, Di Canio would be one of the names linked with a move to Glasgow.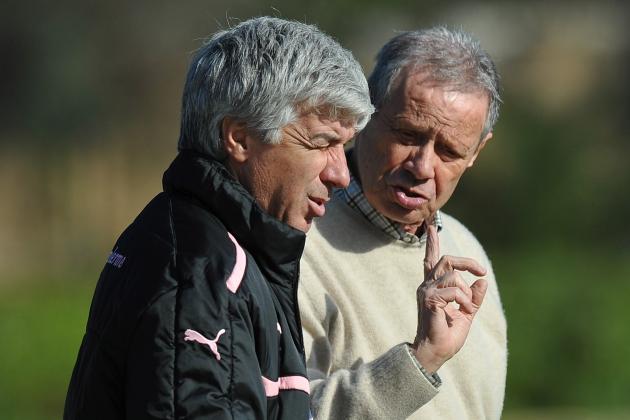 Tullio M. Puglia/Getty Images

Roman Abramovich, Vincent Tan, Balram Chanrai. Just some of the oddly-named wealthy men in football who have made many decisions that continue to baffle fans in the game.
But none more quite so than Maurizio Zamparini.
Even despite his recent managerial exploits, the 70-year-old Italian owner of Palermo has enjoyed a good record related to his own investments in football clubs, leading Venezia to the Serie A after saving them from bankruptcy in 1987.
And after helping Palermo reach Serie B, his hard work in helping the club maintain their top flight status could be set to go down the drain, with the club at the rock bottom of Serie A.
Zamparini sacked Gian Piero Gasperini earlier this season for poor results, replaced him with former Genoa coach Alberto Malesani and then, after just 20 days in charge, axed him with Gasperini coming back once again.
It seems the controversy would suit Di Canio's style somewhat; an owner who has money to spend—the club brought in Mauro Boselli on loan from Wigan in January—and also the determination not to sell their players. He only sold star man Javier Pastore for a record fee of £37 million after French giants Paris Saint-Germain came in for him in July 2011.
Sometimes mixing fire with fire brings good results, and dare I say it, if Gasperini was sacked again, Di Canio would be a suitable candidate for the position.
Jamie McDonald/Getty Images

Even though he resigned from his position at Swindon just a week ago, never rule out Paolo Di Canio returning to Swindon.
The unpredictable nature of the Italian means that anything is possible; just a week before resigning he said he would stay if the new owners took over the club allowing him to make transfers.
Despite the owners being in the process of selling the club, Di Canio left anyway.
His departure was more to do with politics rather than results, but the former Italy Under-21 international knew the jig was up when star player Matt Ritchie was sold without his permission.
Even so, that kind of activity is not uncommon these days, especially at smaller clubs. Di Canio, however, is not one to stand by and let it happen.
Better yet, he may find that the difficulty of finding a job in English football will be too hard to digest, and even despite the club appointing Kevin MacDonald as their new manager last week, Di Canio should always be welcomed back for the wonders he worked in his two years at the club.