An Early Guide to the 2013 NBA Free-Agent Class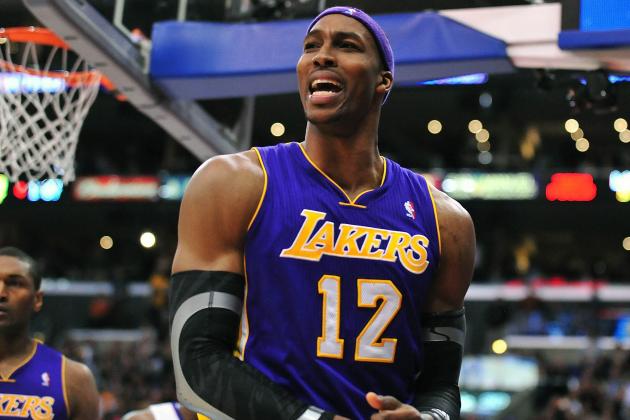 Gary A. Vasquez-USA TODAY Sports

It's going to be a busy summer in the NBA.
Though we had hoped that the trade deadline would help clear up some of the questions we had heading into the offseason, all it really did was generate more.
The 2013 free-agent crop isn't nearly as talented or star-laden as what we'll see in 2014, but there is a cascade of names worth monitoring all the same.
Will Dwight Howard and Chris Paul both begin next season haunting the sunny streets of Los Angeles? Which free agents are going to get overpaid? Which ones will be hunting for max deals? Where will some of the biggest names land?
Those queries, among a smorgasbord of others, are what we'll be posing over the next four-plus months.
And while nearly five months seems like plenty of time to prepare ourselves, there's no such thing as being too prepared. Sifting through this business is going to take some time.
So much, in fact, that a free agency primer seems highly appropriate this time of year.
*All stats used in this article were compiled from Basketball-Reference, Synergy Sports and 82Games.com unless otherwise noted.
Begin Slideshow

»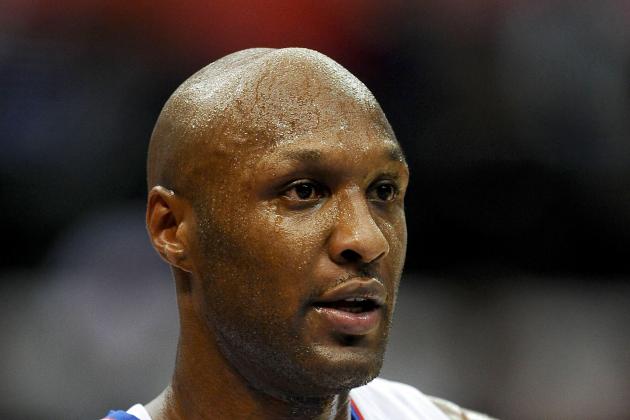 Jayne Kamin-Oncea-USA TODAY Sports

With a torrent of super teams and a harsh CBA, bargain-bin shopping has become all the rage during free agency.
You know the kind of window shopping I'm referring to. Teams looking for high-impact players at a fraction of the price. It's the common folk's equivalent of hoping to purchase a Blu-ray for the price of a used DVD.
This summer, there's plenty of effective talents that should be able to be had for a low cost.
DeJuan Blair (UFA): The dude just wants to play. He's averaging fewer than 14 minutes per game in Gregg Popovich's rotation and seems like a lock to leave. Just like he seemed like a lock to be traded...for the past two years.
Blair doesn't have an ACL, but he does have game. He's currently averaging 14.8 points and 10.2 rebounds per 36 minutes for the San Antonio Spurs. He's making a little over $1 million this season and it's unlikely he'll receive much of a raise, given how sparingly he's been used.
While undersized at 6'7", he can provide some nice minutes for a team looking for help on both ends of the floor.
Raja Bell (UFA): Get this man out of Utah already. As a three-point savant (40.6 percent for his career) and a defensive stud, Bell is already a bargain at his current price tag of $3.5 million.
The thing is, the Utah Jazz are currently paying him that to do absolutely nothing. At 36 going on 37, Bell isn't going to see more than the veteran's minimum, which is great news for any faction in need of some outside shooting and added defense.
Antawn Jamison (UFA): Like Bell, Jamison is already a steal for the Los Angeles Lakers. He's shown signs of life as their sixth man recently and at 36 (going on 37), he's still chasing that ring. I can't say for sure if he'll return to the Lakers at a similar rate to pursue said ring, but wherever he goes, he likely won't ask see much more than the $1.4 million he's currently earning.
Kyle Korver (UFA): Korver is going to demand more than the veteran's minimum, but at 32, he can likely be had for just a sliver of the mid-level exception.
He's making about $5 million now and should the right contender approach him (the Chicago Bulls?) his three-point shooting prowess (41.9 percent for his career) might be able to be had at a fraction of what he's currently making.
Lamar Odom (UFA): It hasn't always been pretty for Odom this season, but it's not often an athlete who can play and defend all five positions comes along. Normally, such services would be expensive, but at 33, he's due for a steep pay cut from the $8.2 million he's making this season.
Don't be surprised if Odom's contract turns out to be an Antawn Jamison-like steal.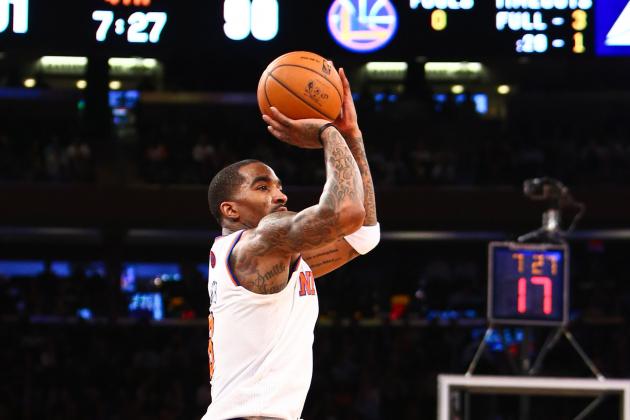 USA TODAY Sports

Just because certain players will command a lot of money doesn't mean that they're going to land a max contract.
Plenty of athletes are simply in line for raises that won't be cheap, but won't be Dwight Howard-sized (spoiler) either.
J.J. Hickson (UFA): Not including the injured Rajon Rondo, Hickson is one of just 11 NBA players currently averaging a double-double. He's a beast on the glass for the Portland Trail Blazers as well as someone who can, at times, have a soft touch around the basket.
He's currently earning just $4 million, and after the season he's having, he's going to want more. A lot more. Perhaps double what he's currently making.
Jarrett Jack (UFA): Prior to the start of this season, I'm sure there were some people wondering how Jack was making more than $5.5 million. After watching him average 13.4 points and 5.7 assists on 41.1 percent shooting from deep, I'm sure even more are wondering which team, the Golden State Warriors or another, are going to toss even more dollar signs his way.
Carl Landry (UFA): Man, the Warriors really have a lot of reasonable contracts—save for Andris Biedrins—on their roster, don't they?
Landry is earning a quaint $4 million this season with a player option for the same next season. I won't rule out the possibility of him picking up said option, but since he's averaging 11.6 points and 6.4 rebounds off the bench for Golden State, I'm inclined to believe that he'll search for a significant ($7-8 million annually?) raise.
O.J. Mayo (UFA): Kudos to the Dallas Mavericks for essentially snagging Mayo for about half ($4 million) of what he was supposed to earn with the Memphis Grizzlies.
Unfortunately for Mark Cuban and company, the honeymoon on a budget is over.
Mayo has a player option for just over $4 million and I'd be shocked if he exercised it. His 17.3 points per game this season are going to have him looking for a major increase.
J.J. Redick (UFA): Redick is going to get paid. For the current bargain price of $6 million, the sharpshooting guard is posting 15.1 points per contest while shooting 39 percent from three. That's going to cost the Milwaukee Bucks or some other team this summer.
How much? I'd estimate somewhere in the ballpark of $8-10 million a year.
J.R. Smith (UFA): Truth be told, Smith could also placed on the bargain list. He re-signed with the New York Knicks this past summer at a sizable discount. He's presently taking home $2.8 million with a player option for a shade under $3 million next season.
Smith could surprise us all and pick up his option, or he could do the financially prudent thing and capitalize off the career-high 16.1 points per game he's averaging. If he wins the Sixth Man of the Year award, it will only drive his price up. Not the way it did for James Harden, but you get the point.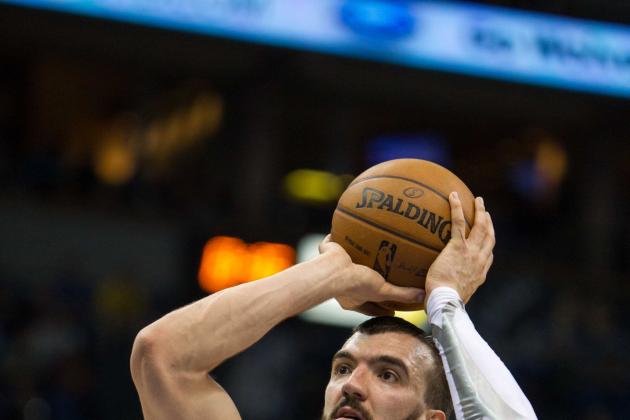 Brace Hemmelgarn-USA TODAY Sports

And you thought the previous six were going to be looking to snag some major cash.
As is the case every offseason, there will be an abundance of players looking for max-level deals. That doesn't mean they'll get them, but they're going to try.
Will their persistence pay off?
Pre-slaughterous CBA, I would have said yes. But now, it's a coin toss. And even that might be a stretch.
Andrew Bynum (UFA): Eight months ago I would have said Bynum wouldn't have had to "search" for a max deal. The Philadelphia 76ers would have just laid one out in front of him.
Nearly an entire season's worth of missed games later (and counting) I'm not so sure Bynum will land that genre of a pact. As an All-Star seven-footer, there will undoubtedly be a market for him (Sixers included) but how do you invest tens of millions of dollars in a guy who hasn't played this side of the lockout?
You can't...I think.
Monta Ellis (UFA): Ellis has a player option for $11 million, but my Magic 8 ball says he's going to opt out. He's averaging over 18 points a game this season, but he's shooting just 40.3 percent from the floor and 23.5 percent from deep.
Sadly, that 23.5 percent clip isn't even a career-low.
It seems that while the rest of us know Ellis is better off attacking the rim, he's dead set on shooting contested jumpers. I have no doubt in my mind he'll look for a max-caliber deal, but I have some serious doubt as to whether he'll find an unwitting franchise willing to give him one.
Brandon Jennings (RFA): I won't say Jennings isn't worth a max extension, but it is implied. Jennings is taking home just over $3 million this season, a number that is going to drastically increase.
Do I think he should command the $10-12 million Stephen Curry and Ty Lawson did? As one of the most erratic shooters in the game, I sure hope not.
That said, I wouldn't be surprised to see his annual salary almost triple heading into next season.
Nikola Pekovic (RFA): Pek is having a monster year for the Minnesota Timberwolves and someone is going to Nicolas Batum or Roy Hibbert him accordingly.
Like the Blazers and Indiana Pacers did with their prized assets, the Timberwolves will have the opportunity to match any offer Pekovic receives.
But will they? Minny has never been one to spend big money. Giving Kevin Love an extension was like pulling teeth, and I'm not sure the Timberwovles are prepared to max out Pekovic if they weren't keen on doing the same for Love.
That said, I think he'll get as much as he can from somewhere, I just don't know where. Plan B for the Sixers if they opt to pass on Bynum, perhaps? Just thinking aloud here.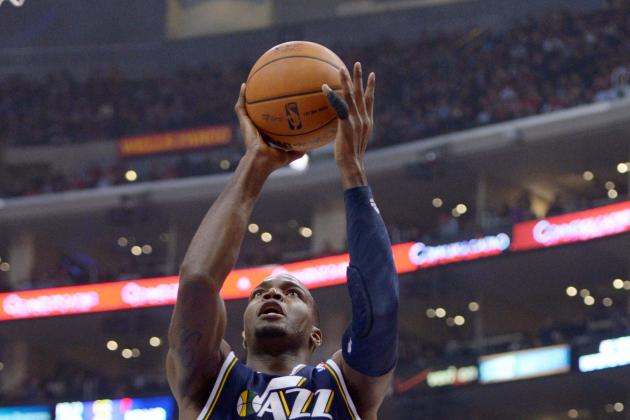 USA TODAY Sports

Age: 28
2012-13 Salary: $7.2 million
2013 Free Agency Status: Unrestricted
Now it's time to get down with the best of the best.
Like many of his peers, Paul Millsap will be looking to line his pockets with a possible max contract. And just like plenty of those peers, I'm not sure he gets it.
Millsap is poised to earn eight figures annually, but I'd be surprised to see him exceed the $10-12 million range.
As an essential stretch forward who can score from anywhere on the floor, rebound with the best of them and even provide some inside-out defense, he'll be a hot commodity on the open market. Still, his 15.1 points, 7.3 rebounds, 1.2 steals and 1.1 blocks per game and all, I don't see him as a primary pillar.
Millsap has never been an All-Star and he's spent the last seven years succeeding on a generally mediocre Jazz team.
A year or two ago, sans the current financial implications, Millsap would have been a lock to get paid (overpaid?), but now, teams are going to be more conservative with their money.
In other words, Millsap is still going to get paid. Like, really paid. Just not Al Jefferson paid.
Potential Destinations: Houston Rockets, Indiana Pacers and Utah Jazz
Prediction: Millsap lands with Pacers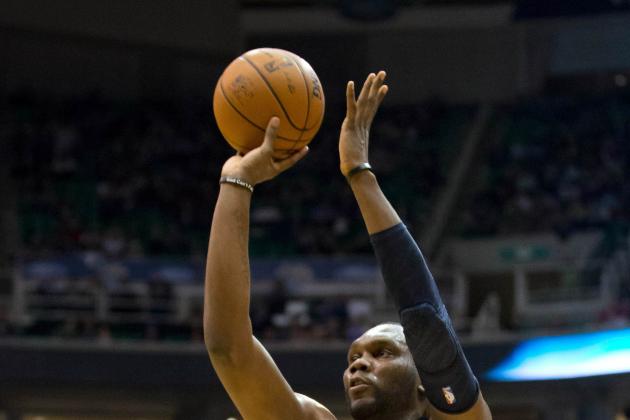 Russ Isabella-USA TODAY Sports

Age: 28
2012-13 Salary: $15 million
2013 Free Agency Status: Unrestricted
Speaking of Al Jefferson, I wouldn't be surprised to see the Jazz retain Paul Millsap over him. Partly because Utah tends to shock us all, but mostly because he is going to cost way more.
If both Dwight Howard and Andrew Bynum re-up with their incumbent teams, expect Jefferson to be a lock for a max-caliber deal. Jefferson is averaging 17.7 points and 9.4 rebounds, and at 6'10", he's a center a team can build an offensive attack around.
Despite averaging 1.2 blocks a contest, Jefferson isn't what you would call a stout defender. Utah struggles to cover up his premature or unnecessary rotations at times, and he's not as athletic as the hybrid bigs that are currently floating around.
In a not-so-prolific free-agent pool, though, Jefferson is one of the best options for any teams in need of a post presence or just looking to strike it big during the summer.
Plenty of outfits are bound to show interest in him. His cost, as I already alluded to, is bound to skyrocket, but I just can't picture the Jazz letting him and Millsap walk.
Potential Destinations: Atlanta Hawks, Dallas Mavericks and Houston Rockets
Prediction: Jefferson re-signs with Jazz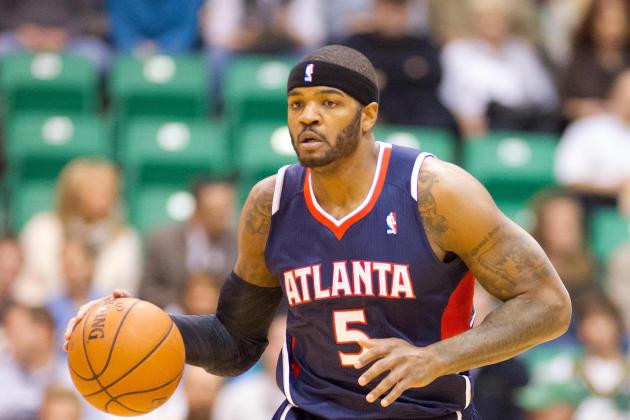 Russ Isabella-USA TODAY Sports

Age: 27
2012-13 Salary: $13.2 million
2013 Free Agency Status: Unrestricted
Some things come easy, but Josh Smith's next contract just isn't going to be one of those things.
Smith fancies himself a max player and as one of just two players (Dwight Howard) to be averaging at least 15 points, eight rebounds, one steal and two blocks per game, the numbers suggest he is.
At the same time, Smith has never gone further than the second round of the playoffs and his attitude could diminish his value considerably.
Does that mean he won't get a max contract?
Hardly. But this isn't going to be a "bing, bang, boom" type scenario. It's going to be a grueling process and only the bold will show serious interest.
And while I still think there's a chance the Atlanta Hawks will re-sign him, I see him suiting up elsewhere next season.
Potential Destinations: Atlanta Hawks, Cleveland Cavaliers, Dallas Mavericks, Houston Rockets and San Antonio Spurs
Prediction: Smith signs with the Rockets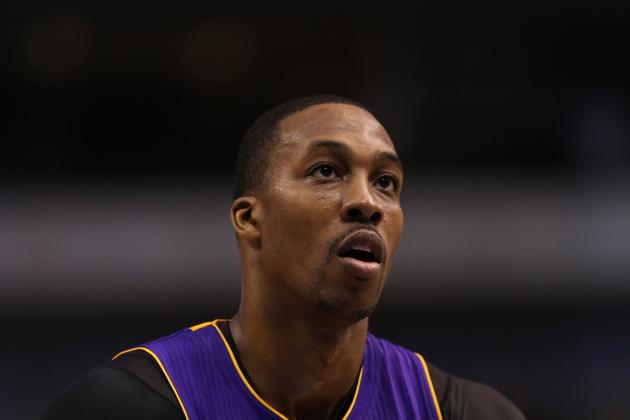 USA TODAY Sports

Age: 27
2012-13 Salary: $19.3 million
2013 Free Agency Status: Unrestricted
If you're of the mind that Dwight Howard will consider spurning the Los Angeles Lakers, I feel you. But I also think you should cool it on the Kool-Aid and look at the facts.
Los Angeles can offer Howard one year and roughly $30 million more than any team. Should he be keen on signing just a four-year deal, he actually wouldn't be sacrificing that much money to leave. After playing through an injury-riddled season like this one, though, he would be a fool not to cash in for as long as he can now. Plus, the last two years of his deal could likely be player options.
Now, if you're of the mind the Lakers should move on without him, I also feel you. And I, once again, don't agree with you.
Howard is the Lakers' future after Kobe Bryant. The results he has yielded have been widely criticized, yet amid injuries and revolving lineups, he's still averaging 16.2 points, 11.9 rebounds and 2.3 blocks per game.
Translation?
He's (most likely) not going anywhere.
Potential Destinations: Atlanta Hawks, Dallas Mavericks, Houston Rockets and Los Angeles Lakers
Prediction: Howard stays with the Lakers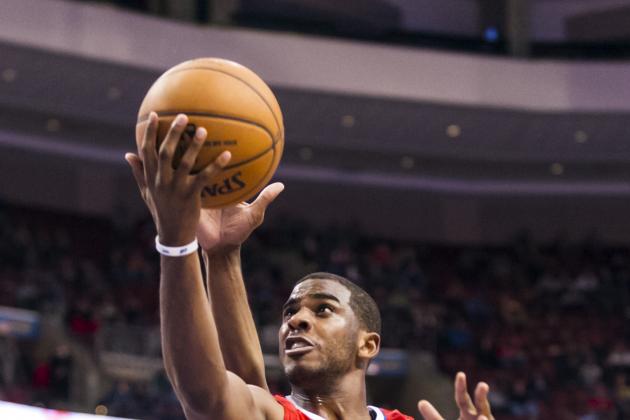 USA TODAY Sports

Age: 27
2012-13 Salary: $17.8 million
2013 Free Agency Status: Unrestricted
The more I watch the Los Angeles Clippers against elite Western Conference teams, the more I'm convinced that Chris Paul will legitimately consider leaving this summer.
Since I also don't see he and Dwight Howard forming a super team in Atlanta, and knowing that his ship with the New York Knicks sailed about one Tyson Chandler ago, I also don't envision him leaving.
What do I see, then?
Los Angeles using DeAndre Jordan and Caron Butler as some serious trade fodder to land Paul another prolific running mate (not Howard).
Donald Sterling and crew are going to do whatever it takes to keep Paul and his 16.2 points, league-leading (not including Rajon Rondo) 9.6 assists and 2.4 steals per game.
Of course, the Clippers remain just one early playoff exit away from widespread panic. But again, if that happens, they're going to make some moves.
Helping Paul pack his bags just won't be one of them.
Potential Destinations: Atlanta Hawks, New York Knicks (sorry, I'm obligated) and Los Angeles Clippers
Prediction: Paul re-ups with the Clippers