Predicting the Biggest NFL Free Agent Contracts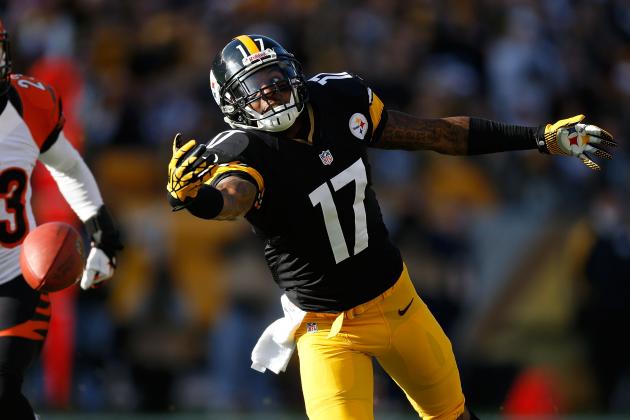 Gregory Shamus/Getty Images

The 2013 NFL free agency period is about to get rolling in less than a week. Yes, the crazy part of the year is about to start in earnest.
You will hear rumors of a player signing with three different teams and meeting with another four; all at once. You will see Tweets come out that indicate some currently under-the-radar team will fork over a ridiculous amount of money for a overrated veteran with just one season of decent production under his belt.
Yes, this is the time of the year that those of us in the media love to hate, or hate to love. I guess it depends on which way you look at it.
Fans of certain teams will be disappointed as their front offices make the "unpopular" decision to avoid free agency and build through the draft. Fans of other teams (Tampa Bay Buccaneers) will be overjoyed to see new big-named free agents join their favorite franchise.
Then there will be a ton of free agents that decide to return to their original team, acting the part of the anticlimactic raindrop in what was supposed to be a blizzard.
With all that said, some key free agents will be switching teams at rather lofty prices.
Today's article is going to focus on 12 free agents that promise to hit the bank later this month. I will rank their projected new contracts from lowest to highest.
Note: Players who were given the franchise tag will not be included in this list.
Begin Slideshow

»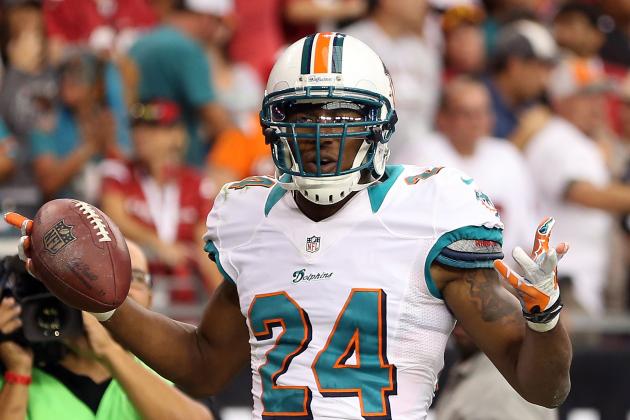 Christian Petersen/Getty Images

Five years, $30 million
Expect Sean Smith to get ample amount of play on the free-agent market. While I wouldn't go as far to say that he is a top-flight cornerback in the NFL, the former second-round pick is a darn solid starter.
He is averaging double-digit passes defended since entering the league in 2009 and possesses above-average coverage skills.
With the advent of pass-happy offensive schemes around the league, it makes sense for a team to invest a nice amount of money on a No. 2 corner. This is exactly how I view Smith moving forward.
The Tampa Bay Buccaneers doled out $37 million over five years to Eric Wright last offseason (via Spotrac). I fully expect Smith's market to play out like that when free agency starts next week.
Likely Destination: San Francisco 49ers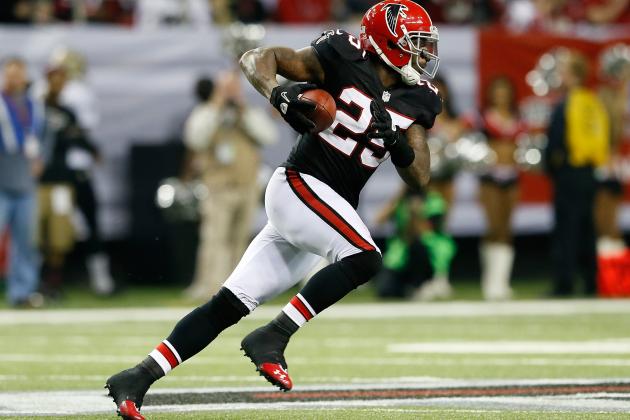 Kevin C. Cox/Getty Images

Five years, $30 million
William Moore and Thomas DeCoud were one of the best safety tandems in the National Football League this past season. They seem to complement one another better than any other duo of starters.
As it relates to Moore, he has been a solid starting strong safety since taking over the role back in 2010. The Missouri product is surprisingly good in coverage for someone playing a position that tends to get overlooked.
The Atlanta Falcons did send Michael Turner, John Abraham and Dunta Robinson packing last week. That set of moves saved the club nearly $16 million in cap money this offseason.
General manager Thomas Dimitroff likely made those moves in order to be able to retain a couple of younger free agent options, Moore included.
The market here should be interesting with Dashon Goldson, who I view more as a strong safety, joining the ranks of the unemployed. I wonder how much that might impact Moore's value on the open market.
As it is, Moore can expect to hit the bank this month. He could be looking at a contract similar to what Charles Godfrey signed with the Carolina Panthers back in 2011. (via Spotrac). Taking into account inflation, $30 million over five seasons seems right.
Moore had the following to say after it was announced he wouldn't be receiving Atlanta's franchise tag (via The Atlanta Journal-Constitution).
I've had talks with my agents. . . .they are in great negotiations.... I hope to get it closed soon. I love the Atlanta Falcons. They gave me an opportunity to be blessed and come into the NFL and be a part of this great organization."
It wouldn't surprise me to see Moore come to terms on a long-term extension with Atlanta shortly after he tests the market next week.
Likely Destination: Atlanta Falcons
Jim Rogash/Getty Images

Five years, $35 million
Dashon Goldson is finally hitting the free-agent market, but will it be as friendly as he thinks? There are questions about his coverage ability as it relates to playing free safety.
I am not too entirely sure many teams out there are going to be interested in doling out a lot of money for a free safety that wasn't asked to cover a whole lot and when he did, struggled a bit.
With that in mind, Goldson is a dynamic defensive player. He will scare the collective jockstraps off of wide receivers between the hashes, and he forces a great amount of turnovers.
Goldson's worth has long been linked to Michael Griffin of the Tennessee Titans, who inked a five-year, $36 million contract last June. That's about what I see Goldson getting on the open market (via Spotrac).
As it is, I don't see Goldson returning to the defending NFC Champions. Instead, he should get a nice chunk of change from one of a group of teams that include the Buffalo Bills and Cincinnati Bengals.
Likely Destination: Buffalo Bills (strong safety)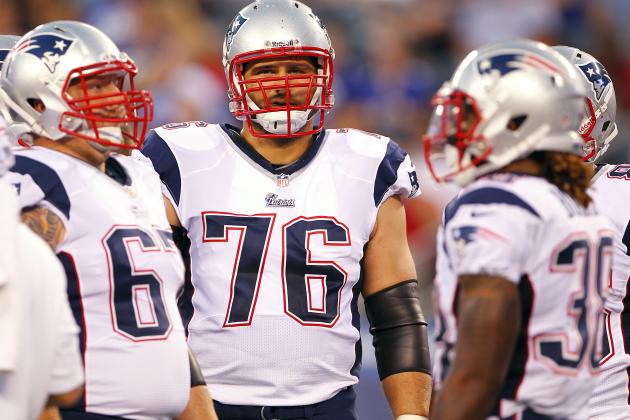 Rich Schultz/Getty Images

Six years, $40 million
Vollmer just got a little bit of competition on the free-agent market with the news that the Kansas City Chiefs released Eric Winston. This adds another solid offensive tackle to a market that is filled with top-tier talent.
Of course I am not indicating that the market for Vollmer will be less than stellar. He is one of the few tackles in the NFL that can be counted on in both as both a run blocker and pass protector.
Mike Reiss of ESPN came up with some great comparisons as it relates to what the talented right tackle could be looking to get as a free agent.
One of the most recent deals for a right tackle was the Chiefs' reported four-year, $22 million deal with Eric Winston last offseason. Chargers right tackle Jeromey Clary inked a reported four-year, $20 million pact in 2011. The same year, Eagles right tackle Todd Herremans signed a reported five-year, $27.1 million deal, while the Falcons' Tyson Clabo earned a reported five-year, $25 million deal.
Considering just how much the NFL has moved towards the passing game, it is as important as ever that teams have two stellar offensive tackles.
My conclusion is that Vollmer receives a deal in between what Reiss mentioned with Clabo and the six-year, $43 milli on deal that Donald Penn signed with the Tampa Bay Buccaneers back in 2010 (via Spotrac).
Even though Vollmer is strictly a right tackle, he should receive an above-market offer simply because of his great all-around game.
Likely Destination: New England Patriots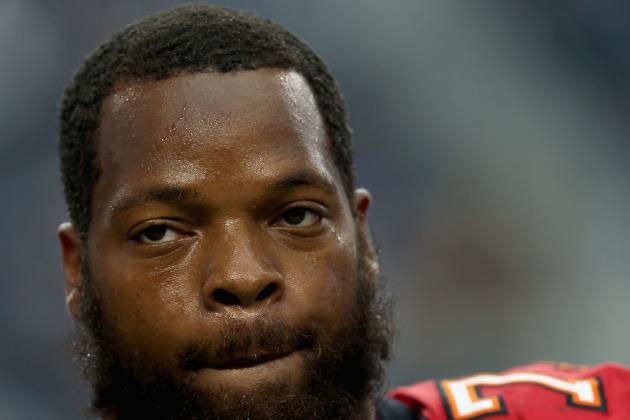 Ronald Martinez/Getty Images

Six years, $40 million
Michael Bennett has only enjoyed one standout season for the Tampa Bay Buccaneers, but he is sure to break the bank this month. The talented young pass rusher racked up nine sacks this past season and is a perfect fit as a 4-3 defensive end.
It is, however, important to note that he recorded just six sacks in 39 career NFL games prior to last season. This could lead some front offices to conclude that he was a flash in the pan this past year.
Still, the market will be there.
In addition, the recent arrest of Da'Quan Bowers on gun-possession charges leads me to believe that Bennett has some negotiating power here with Tampa Bay.
An annual salary similar to what we saw with Jeremy Mincey, four years, $27 million, could be in the books for Bennett (via Spotrac).
Of course, his age dictates a longer contract.
Likely Destination: Tampa Bay Buccaneers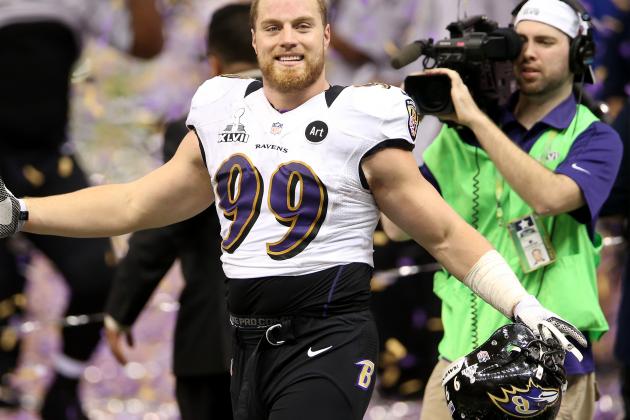 Ronald Martinez/Getty Images

Five years, $45 million
Many expected the Baltimore Ravens to struggle out of the gate this past season with Terrell Suggs sitting on the sideline. Paul Kruger wasn't having any of it. The pass-rushing outside linebacker filled the void in production by recording nine sacks and dominating in the postseason.
He is now set to hit the free-agent market and will likely be calling a new city home unless Baltimore can find a way to fit him in under its less-than-stellar salary-cap situation.
If Kruger does indeed change teams, he will receive a rather larger contract for someone that has one season of great production under his belt.
As a purely 3-4 outside linebacker, Kruger's market will be limited to teams that run that defensive scheme. To be honest, this shouldn't really limit what he receives in free agency.
I fully expect a contract nearing about $9 million annually.
Likely Destination: Cleveland Browns
Jamie Sabau/Getty Images

Six years, $53 million
Starting to see a theme here? Even right tackles are in high demand as the NFL moves further towards the passing game on offense. While Andre Smith struggled with maturity and conditioning early in his career, he has been among the best offensive tackles in the entire league over the last two seasons.
Not only was Smith dominant in pass protection this past season, Bengals' running backs averaged a whopping 5.5 yards running behind him.
There are, however, worries that Smith will revert to his old stuff with a bunch of guaranteed money slotted to him in a new contact.
That's not enough for teams in need of upgrades along the offensive line to take a step back.
Mike Florio over at Pro Football Talk reports that Smith will demand $9 million per season on the open market. While Cincinnati has the most money to spend under the cap, that's a heck of a lot of dough to throw at a right tackle.
Still, with a lot of cap room and the need to retain its best offensive tackle, Cincinnati will make a hard push at retaining Smith. It might cost that $9 million annual salary.
Likely Destination: Cincinnati Bengals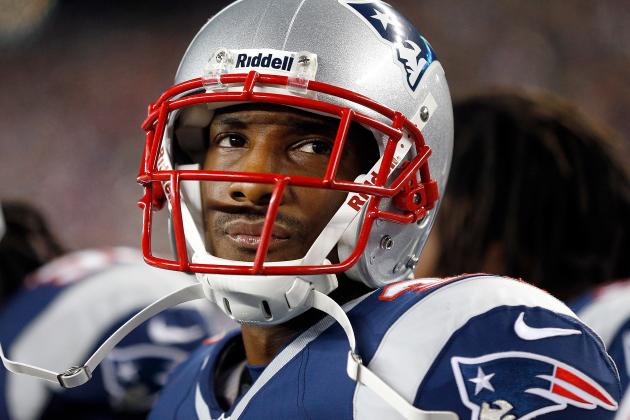 Jim Rogash/Getty Images

Six years, $54 million
If it weren't for off-field issues, Aqib Talib would be demanding one of the highest annual salaries of any cornerback in the NFL. He absolutely killed it for the New England Patriots after being acquired from Tampa Bay last October.
Just think about how much the Patriots improved in pass defense after Talib joined the team, and you will likely come to the same conclusion.
As always, teams are going to have to do an extensive vetting process when it comes to Talib. As talented as he is on the field, he has a troubling history off of it.
Jason Cole over at Yahoo! reported back in late February that the San Francisco 49ers were looking into impending free-agent corners. As Cole pointed out, San Francisco will have some money to spend after it trades Alex Smith, a deal that will become official early next week.
San Francisco isn't the only team that will look into acquiring the veteran. His market promises to be substantial moving forward. I can easily envision a scenario where he gets Top 10 cornerback money.
This puts him at between $9 million and $10 million per season. Considering that Talib is still only 27 years of age, I wouldn't be surprised to see him signing for six seasons.
Likely Destination: Indianapolis Colts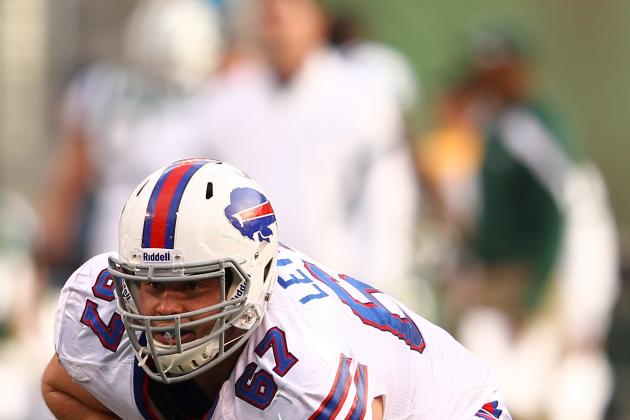 Al Bello/Getty Images

Seven years, $55 million
At just 26, Andy Levitre promises to get a massive long-term contract offer when free agency opens up next week. He is my No. 1-ranked guard on the market this season.
Pro Football Focus ranks Levitre as the best pass-protecting guard in the NFL, which is something to behold considering there are a ton of options out there.
While Buffalo made the decision not to franchise Levitre, there is some train of thought out there that it must do everything in its power to retain him.
It will not be easy.
As many as a dozen teams will look to have conversations with the former second-round pick. This will up his marketability once free agency begins.
I wouldn't be surprised to see Levitre get a deal that rivals what we saw with Davin Joseph of the Tampa Bay Buccaneers, who signed a seven-year, $53 million contract back in 2011 (via Spotrac).
In fact, you can expect it.
Likely Destination: Buffalo Bills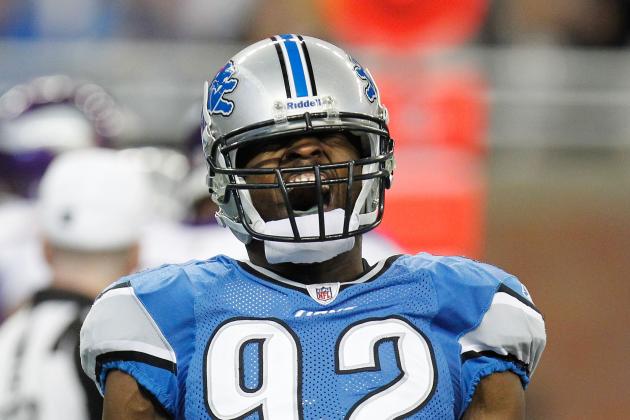 Gregory Shamus/Getty Images

Six years, $60 million
The market for Cliff Avril may have expanded a bit recently. According to reports, it seems that teams who run the 3-4 defense are interested in the talented pass rusher (via Pro Football Talk). This goes against what we heard just last month.
If so, Avril will end up getting a whole heck of a lot of play as a 3-4 outside linebacker.
Avril has recorded 29 sacks in the last three seasons and is considered one of the best pass-rushing specialists. While he leaves a lot to be desired against the run, the former Purdue star makes up for it with a great first step and exceptional athleticism from the outside.
Teams who could show interest in him are the Cleveland Browns, New Orleans Saints, Tampa Bay Buccaneers and Denver Broncos.
While Avril wants Mario Williams money, I don't see the market playing out that good for him. Michael Bennett, Dwight Freeney and John Abraham will lead to somewhat of a watered-down market for Avril.
That being said, he should get in excess of $60 million over six years.
Likely Destination: Tampa Bay Buccaneers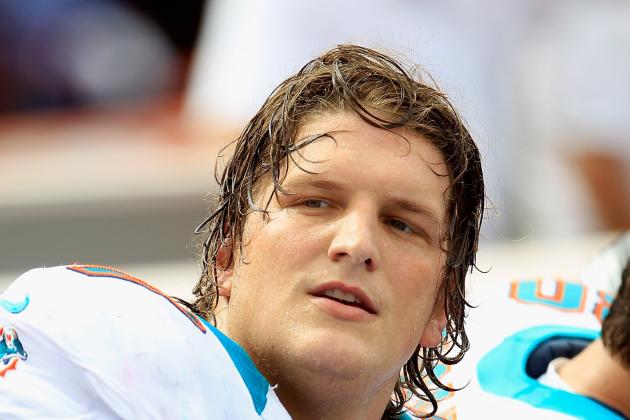 Chris Trotman/Getty Images

Six years, $60 million
There were some who thought that former No. 1 overall pick Jake Long wouldn't receive a great deal of play on the free-agent market this spring. After all, his performance has been in decline since an All-Pro 2010 season. In addition, he has missed six games over the last two years with injury.
Not so fast.
The world-renowned Dr. James Andrews, of Robert Griffin III fame, has given Long a clean bill of health (via Yahoo!). This seems to indicate that injuries shouldn't be too much of an issue for teams looking to acquire a blind-side protector at left tackle.
There are too many teams that could be interested in Long to mention here. The Arizona Cardinals and Chicago Bears are two teams in desperate need of upgrades along the offensive line. Both would be willing to dole out franchise money for someone of Long's caliber.
Ian Rapoport of NFL.com reported earlier this month that Long wants a contract at about $11 million per season. There is no question in my mind that he will receive a contract nearing that annual salary.
All said, said we are probably looking at a contract between what Jordan Gross received from Carolina (six years, $60 million) and Joe Thomas of the Browns (seven years, $84 million). This places Long among the highest-paid offensive tackles in the NFL (via Spotrac).
Likely Destination: Chicago Bears
Six years, $66 million
If the Miami Dolphins do sign Mike Wallace, a decent possibility, he immediately becomes their highest paid player. Why would a team in a strong rebuilding effort pay an enigmatic figure like Wallace that type of money?
It's pretty simple. Wallace presents a deep threat for opposing defenses that most teams just do not have at this point. He can stretch the field and bring the defense with him, which leaves lanes for quarterbacks on the intermediate routes.
The fact that Wallace failed to tally 1,000 yards for the first time in three seasons this past year should worry some possible suitors. We have to wonder if his production topped out in 2010 and 2011.
That being said, the talent is just too great for teams to pass up on.
While I fully expect Wallace to be the highest paid free agent on the market, I just don't see him being worth the money at this point.
The Miami Herald is reporting that the five-year, $56 million contract Dwayne Bowe signed with the Kansas City Chiefs on Monday will be a starting point in negotiations for Wallace. By starting point, this means that the young receiver wants more money than his AFC counterpart.
Just take a look at the level of success Bowe has had over an extended period of time compared to Wallace and this makes absolutely no sense.
As it is, some team will dole out the big bucks and give Wallace more money than he is worth. That team is likely going to be the Miami Dolphins.
Likely Destination: Miami Dolphins
Follow me on Twitter @VincentFrankNFL
Get your sports fix over at eDraft
Check out my radio program every Monday and Wednesday from 3-6 PM ET