The Most Insane Buzzer-Beater of All Time?
Use your ← → (arrow) keys to browse more stories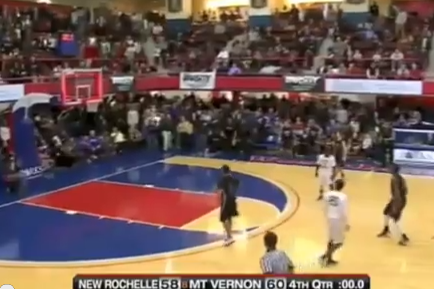 The below video features one of the most spectacular and bizarre buzzer beaters to ever happen in the sport of basketball. The basketball game was a Section 1 Class AA championship game between Mt. Vernon and New Rochelle and the fun started with only 2.9 seconds left on the clock with New Rochelle inbounding the ball and down by a score of 60-58. ...