Mid-Major College Basketball Stars with Legit NBA Potential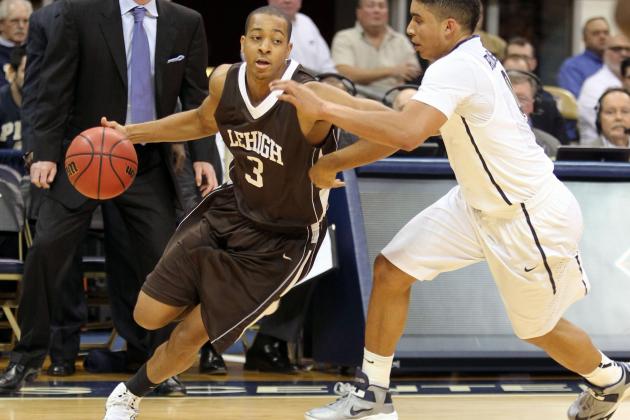 Charles LeClaire-USA TODAY Sports

Thanks to guys like Stephen Curry and Damian Lillard, mid-major prospects are starting to earn more respect.
The "inferior competition" excuse is losing some of its legitimacy.
The top mid-major prospects are able to dominate play on a consistent basis. But recognizing NBA potential comes down to determining which skill sets will translate and whose productivity is a result of subpar defenses.
Begin Slideshow

»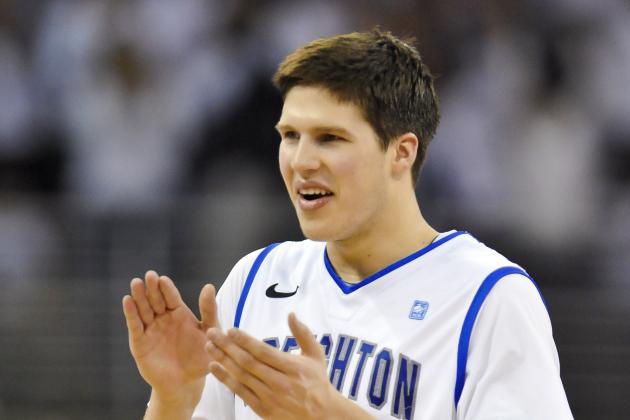 Dave Weaver-USA Today Sports

Doug McDermott's 41-point performance in likely his last home game at Creighton was the icing on the cake.
McDermott is a shot-maker, and from what I understand the rims at the college level and pro level are the same size.
He averaged 22.9 points as a sophomore and he's up to 23.4 as a junior.
But it's his three-ball that's likely to earn him a couple of lucrative NBA paychecks. McDermott shot 48 percent from downtown last year and has maintained that rate today.
Worst comes to worst, a team will find a specialist if they draft Doug McDermott. And there's a market in the league for three-point specialists.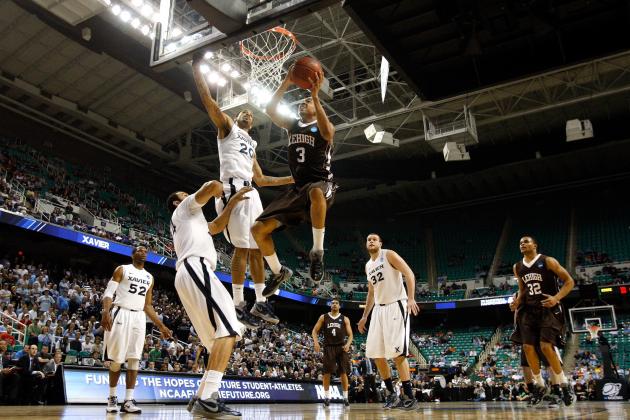 Streeter Lecka/Getty Images

If you watched C.J. McCollum torch Duke for 30 points in last year's NCAA tournament, the NBA-potential alarm was sounding for a good 40 minutes.
This year he was second in the country in scoring at nearly 24 points per game before breaking his foot in January.
He's arguably the most polished offensive player in all of college basketball, with the ability to play on and off the ball and get buckets from every spot on the floor.
If McCollum can prove capable of managing a game and facilitating a half-court offense, it will maximize his playing opportunity since the 2-spot could be a challenge.
He was shooting a scorching 51 percent from downtown before the injury, peaking as an NBA prospect at just the right time. Teams in need of backcourt depth and offensive firepower will be looking closely at Lehigh's star combo guard.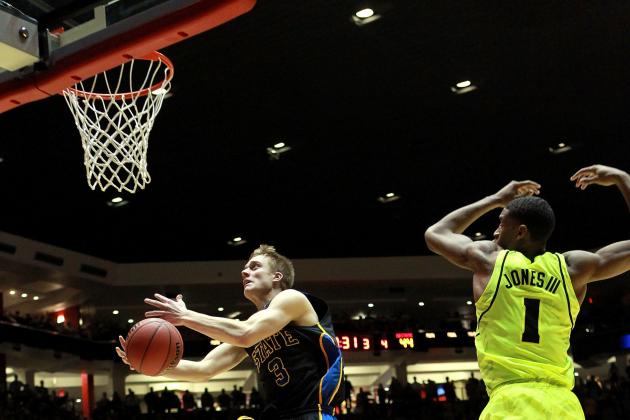 Ronald Martinez/Getty Images

Nate Wolters fails the eye test, which is why it's going to be fun watching him burn the teams that will inevitably pass on him.
He's averaging 22.8 points per game on 49.5 percent shooting, along with 5.7 assists as a dynamic offensive playmaker.
Wolters has great size for a point guard, which helps offset some of his deficiencies as an athlete. His ability to create offense off the dribble, either as a scorer or distributor, is what gives him appeal as an NBA prospect.
The transitional process won't be easy, but I'm willing to overlook the details based on exceptional talent.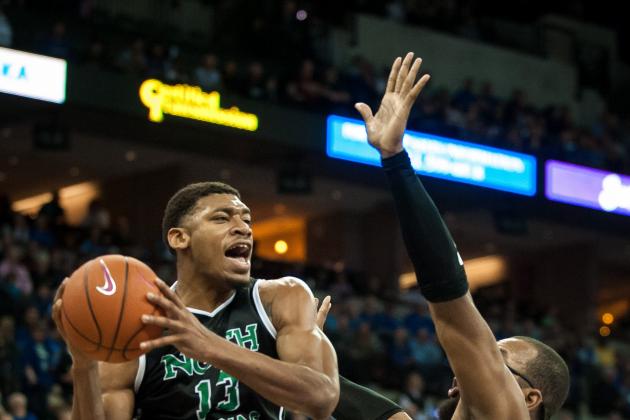 Eric Francis/Getty Images

Tony Mitchell has elite gifts that can't be taught, while struggling in the areas where there's room to grow.
It wouldn't be a surprise if he tests as the top athlete at the NBA combine. At 6'8'' he's got power, agility and some serious springs in his legs. Mitchell plays above the rim as a scorer and a defender, blocking 2.7 shots per game.
Offensively he's versatile, but he must find a niche in the league so he's not stuck between positions.
We've seen him shoot 43 percent from downtown as a freshman, so a perimeter game is in there somewhere (down to 29 percent as a sophomore).
If Mitchell can settle in and exploit his physical advantages, he'll be a regular in someone's rotation once his game fully develops.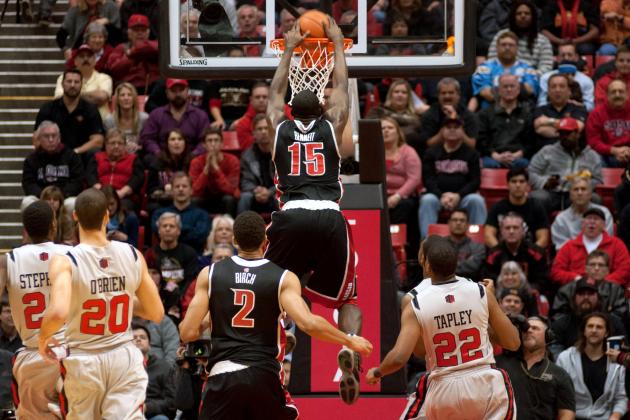 Kent Horner/Getty Images

Anthony Bennett is oozing with NBA talent, and has emerged as a potential No. 1 overall pick candidate in the upcoming NBA draft.
Though undersized for a natural power forward, Bennett has shown the ability to overpower interior defenders with true grown-man strength.
As a 3, he's demonstrated the agility and foot speed to play on the perimeter and beat defenders off the dribble with a quick first step.
He's also knocking down 36.7 percent of his three-point attempts, nailing an average of one a game.
Bennett has star power thanks to a complete offensive package and top-shelf athleticism. He's one of the more versatile scorers in college and there's no reason to think it can't translate to the pros.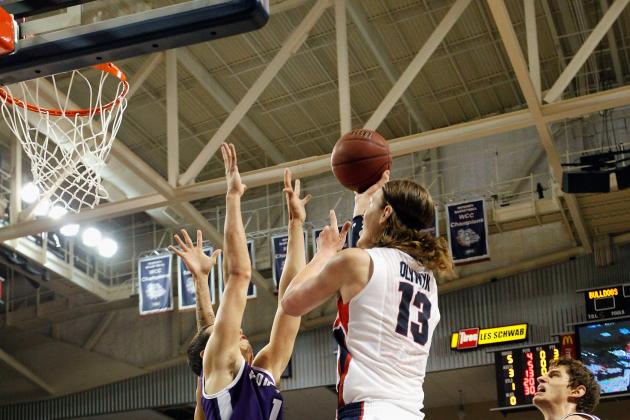 William Mancebo/Getty Images

Standing a legitimate 7'0'', Olynyk has one of the more advanced offensive repertoires in all of college hoops.
And when you combine that type of size with this high of skill level, you get substantial NBA potential.
Olynyk can score in a number of different ways—back to the basket, facing up, perimeter shooting, on the move—and with NBA center size, the hurdle isn't as high.
His biggest obstacle will be going up against more athletic big men he rarely ever sees playing in the West Coast Conference.
But in terms of size and talent level, Olynyk appears to be a serviceable backup center at the very least.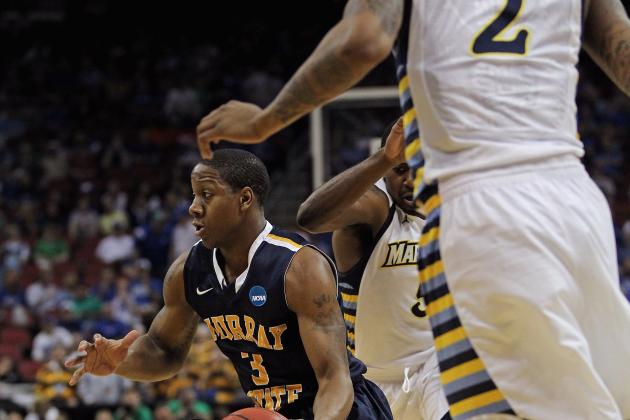 Jonathan Daniel/Getty Images

Isaiah Canaan's absurd consistency lets you know that his talent isn't a fluke.
He's scored at least 20 points in 21 of the team's 29 games.
Canaan will enter the NBA as an elite three-point shooter with deep range, a nice perk to have from a guy who will have the ball in his hands.
Only five times time all year has Canaan not made at least two three-pointers in a game. He's shot over 40 percent from downtown as a freshman, sophomore and junior, and though at 38 percent as a senior (an impressive number regardless), he's making a career-high 3.1 per game.
Setting aside the skills, Canaan possesses the "it" factor that doesn't get documented on box scores, and it's going to help him overcome his physical limitations as an under-the-rim guard.
He's a Raymond Felton clone if I've ever seen one.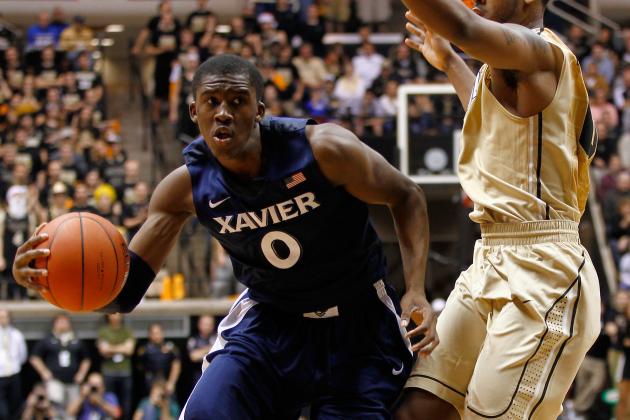 Michael Hickey/Getty Images

Semaj Christon isn't NBA-ready, but when he is, you'll know it.
At 6'3'' he's got great size at the point, combined with long arms and devastating athleticism. Attacking the rim is his bread and butter. He's able to brush off contact or finish through it.
He's still got work to do on the perimeter, where he lacks a refined jumper or any hint of range.
But this is about potential and an outside stroke is something teachable.
You can't teach size and athleticism.
He's averaging 15 points and 4.6 assists per game, and with another year at Xavier, Christon could be a major player in the 2014 NBA draft.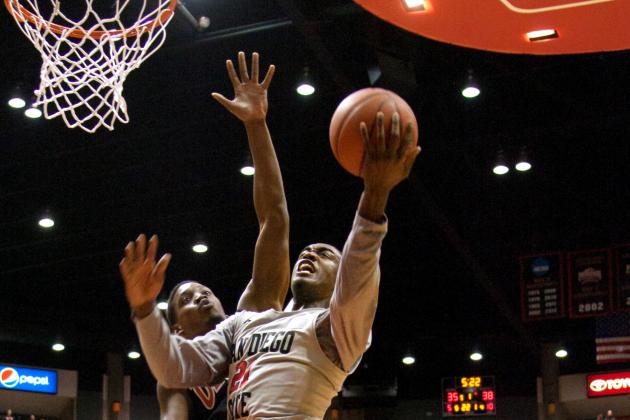 Kent Horner/Getty Images

Jamaal Franklin's athleticism will carry him to the next level.
He's averaging 9.1 rebounds per game as a 6'5'' wing, illustrating his ability to make plays above the rim. With long arms and a tremendous motor, Franklin is a tough cover in the half court and impossible to track down in transition.
His responsibilities will be completely different in the NBA from what they are now. He's a guy you inject into the lineup for off-ball playmaking—slashing, spot-up shooting, tip-in dunks and defensive energy.
His physical tools were designed to play the game of basketball, and they'll be of use to an NBA team sometime in the near future.