UFC on Fuel 8 Results: What's Next for Hector Lombard?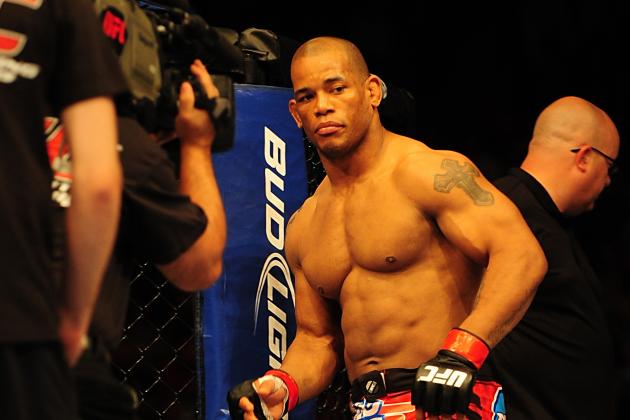 Anne-Marie Sorvin-USA TODAY Sports

To say that Hector Lombard's run in the UFC has been disappointing so far would be an understatement. After losing his second fight in just three contests for the promotion, one has to begin to wonder—what's next for the former Bellator champ?
Most of us believe that Lombard still has that terrifying war-machine inside of him. The one who ran through the Bellator middleweight division like a hot knife through butter. We saw a glimpse of it in his fight against Rousimar Palhares. But he simply didn't have it against Yushin Okami or Tim Boetsch.
If the UFC wants to continue to sell Lombard as a potential threat down the road for Anderson Silva, he's going to need to step up, find the "old" Hector Lombard and start destroying people like he did during his five-plus-year unbeaten streak.
Here are three possible options for Hector Lombard going forward.
Begin Slideshow

»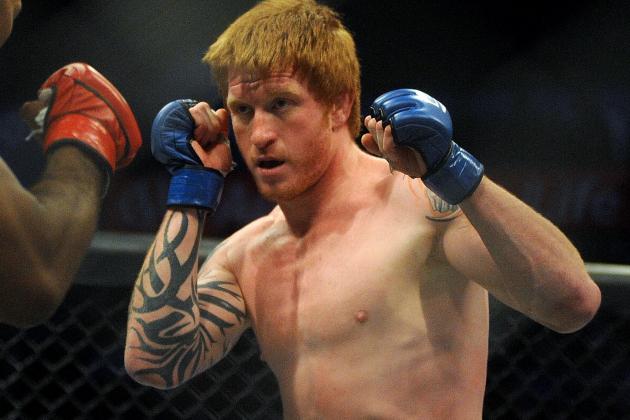 USA TODAY Sports
UFC middleweight Ed Herman
There's really no such thing as a "safe fight," but there are certainly some fights that are safer than others.
For a guy like Hector Lombard, who is now 1-2 in his UFC career, perhaps a fight against a lower-ranked opponent would be wise to get his confidence back up following a frustrating loss to Yushin Okami.
Certainly it would have to be against a respectable talent, but there are plenty of fights out there that are more tailor-fit for a guy like Lombard, at least more so than the Okami fight was.
Some potential opponents for Lombard could be someone like Ed Herman, who recently stepped in and took a bout against Jacare Souza at the final Strikeforce fight card in January. He fell short in that fight, but his willingness to fight anyone has to be respected.
Herman's height would potentially give Lombard some problems as Okami's did, but that's the kind of thing he needs to be able to overcome if he wants to prove that he can be a top challenger in the UFC middleweight division.
Another possible option could be Chris Leben, who has struggled as of late himself.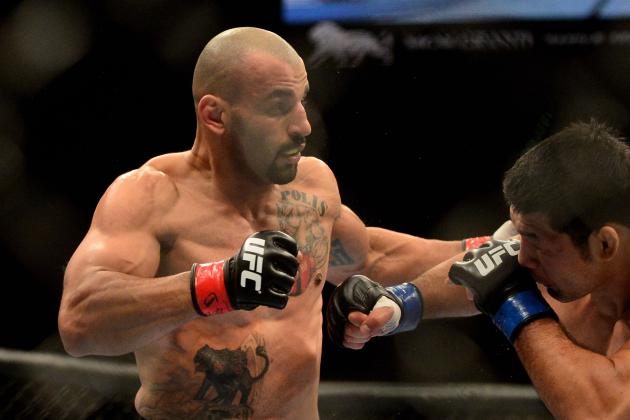 Mark J. Rebilas-USA TODAY Sports
Constantinos Philippou
With Lombard having lost another fight, it's now possible that he could fall out of the Official UFC Middleweight Rankings. He was ranked No. 8 on the list coming into Saturday's fight card, and after losing to No. 4 (Okami) he'll probably fall a couple of spots.
In order to get back up there, he's probably going to need to go up against another top-tier middleweight.
Costa Philippou is on a crazy hot streak right now that includes five straight wins in the Octagon, including a win over the highly touted Tim Boetsch in his previous bout at UFC 155.
Philippou, the No. 5-ranked middleweight in the UFC, is exactly the kind of opponent that would put Lombard back in the conversation as a top-level middleweight if he can come out with a win. The question, really, is if he would even deserve that kind of fight.
Philippou is currently set to fight Jacare Souza, who will be making his UFC debut at UFC on FX 8 in May. Depending on the outcome of that bout, Lombard could be a potential opponent for Philippou, or even Jacare, in their next bout.
Another option could be Mark Munoz, who was absolutely decimated in his previous bout against Chris Weidman this past summer. Munoz's style would be an interesting matchup for Lombard, as he is a guy who can definitely stand and match punch-for-punch with the Cuban.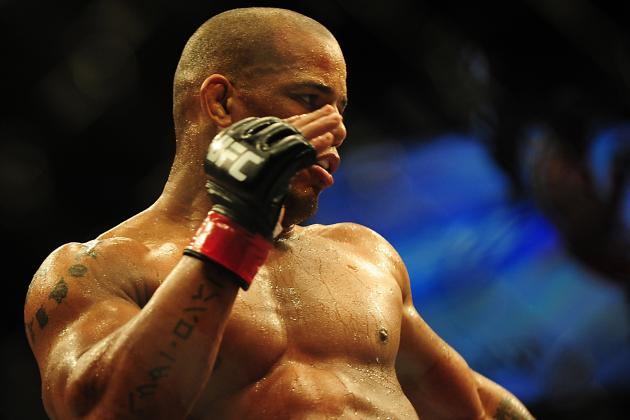 Anne-Marie Sorvin-USA TODAY Sports

With all of the weight-class fluctuations that we've seen in recent memory, perhaps the biggest change that Hector Lombard could make to reinvigorate his career would be a move down to the welterweight division.
At only 5'8", Hector Lombard is one of the shortest fighters in the UFC's middleweight division. This height disadvantage was on full display when Yushin Okami—a 6'2" wrestler with only decent striking—picked him apart with a jab for the better part of two rounds.
Lombard was able to recover and did get past Okami's jab late in the fight, but there's no doubt that his height disadvantage played a major part in the outcome of the fight, even if he actually only had a 1" reach disadvantage.
Lombard isn't fighting Bellator's crop of fill-in-the-blank middleweights anymore. Every fight he has in the UFC is potentially the most difficult fight of his career. So why not give it a shot and move down to the welterweight division where he would be closer to the average height of his opponents?
Moving down 15 pounds from the middleweight to welterweight divisions is certainly easier said than done—especially for a physical specimen like Lombard—but sometimes those kind of moves are the ones that can change a guy's entire career for the better. This might be one of those times.