6 Things NY Knicks Must Do to Be Legit Challengers to Miami Heat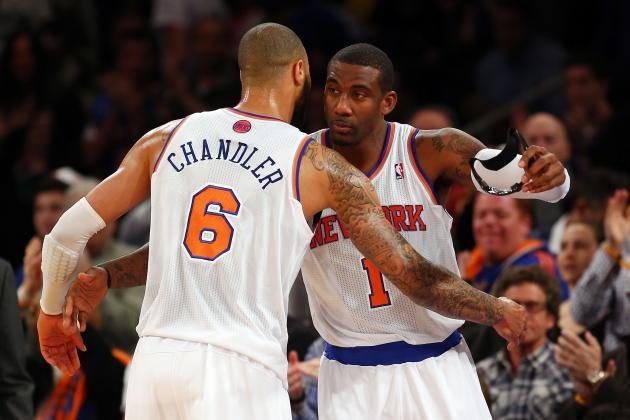 Elsa/Getty Images

Other than just crossing their fingers, the New York Knicks have a long to-do list if they want to challenge the Miami Heat.
Before even thinking about contending for a championship, New York will have to find a way to get past LeBron James.
If they eventually meet in the playoffs, the Knicks will have to come in riding one of those hot waves they rode earlier on. They're going to need the ball to bounce their way, but there's a few things they can do to increase their odds of pulling the upset.
Begin Slideshow

»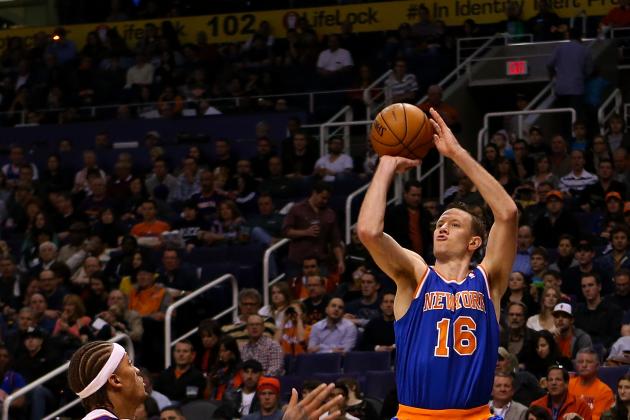 Christian Petersen/Getty Images

The Knicks' top guns can't match up with Miami's. That's why they'll have to rely on the old secret weapon: the three-ball.
Opposing teams might fear Carmelo Anthony the most, but there's no defense for a three-point barrage.
We've seen what happens when J.R. Smith, Carmelo Anthony, Steve Novak and Jason Kidd heat up.
They made 19 threes on opening night at the Garden, crushing Miami by 20.
It's not an ideal game plan, but the Knicks don't have many other options. Carmelo Anthony versus the world just isn't going to work in a long series with Miami.
For the Knicks to challenge the Heat, they're going to have to make it rain from downtown.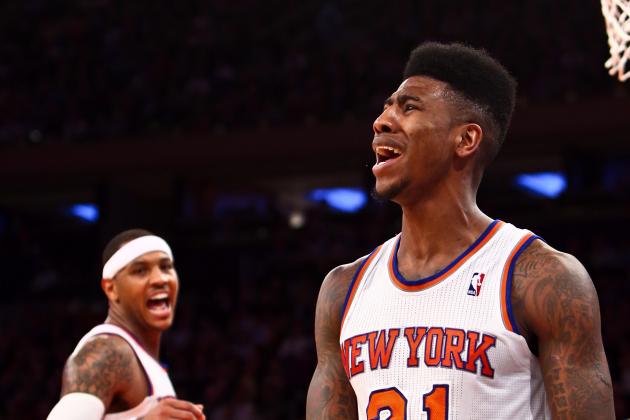 USA TODAY Sports

Protecting the rim isn't the problem. The Knicks have arguably the top interior security guard in the league in Tyson Chandler.
But when intruders are storming the castle from all angles, there's only so much one man can do.
In order for the Knicks to challenge Miami, they'll need to prevent LeBron James and Dwyane Wade from consistently breaking down the defense.
Iman Shumpert is going to have to be better. James White will need to play a role as well. These are essentially defensively specialists, and if they're not locking down scorers then they serve little purpose on the floor.
Keeping Miami from penetrating and forcing the Heat to take outside shots needs to be the focus of New York's defensive game plan.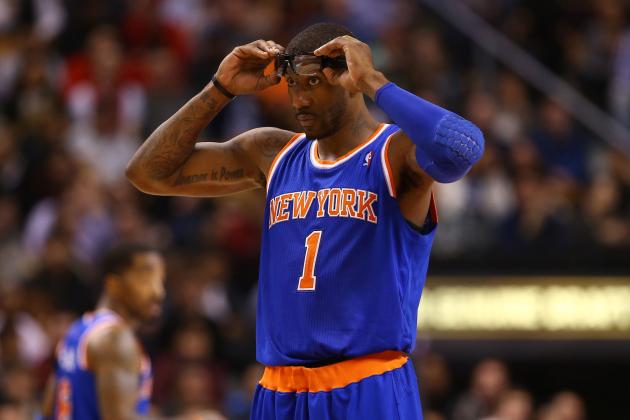 Tom Szczerbowski-USA TODAY Sports

Amar'e Stoudemire doesn't need to start the game in order to establish himself as the team's No. 2 scoring option.
He's the only guy on the team, other than Carmelo Anthony, who can generate offense on the inside.
J.R. Smith and Raymond Felton are too perimeter-oriented, and their low-percentage offense (both are shooting a troublesome 40 percent) can't be relied on for consistent results. Smith's strengths play to a No. 3 scoring option, the way Kevin Martin is in Oklahoma City and Jamal Crawford is in Los Angeles.
Amar'e Stoudemire needs to win the battle with Chris Bosh and help neutralize Miami's offensive firepower.
He's had some excellent moments since his return to the lineup. But for the Knicks to realistically challenge Miami in a series, they'll need the Amar'e they paid nearly $100 million for.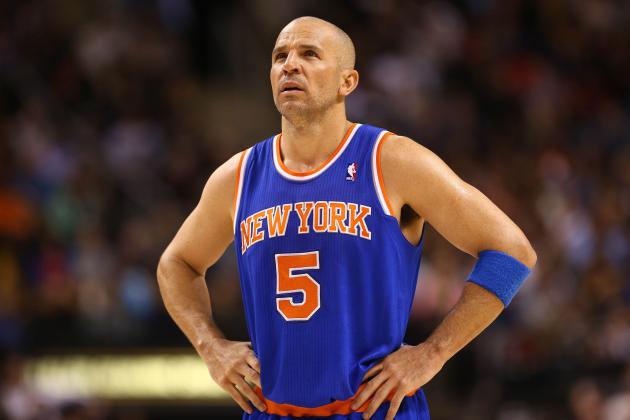 Tom Szczerbowski-USA TODAY Sports

When the Knicks were at their best, so was Jason Kidd. No coincidence here.
Kidd was visibly making his teammates better by setting the table and finishing plays as a shooter. But as the season has progressed, Kidd's body has worn down and his confidence has diminished.
Between Carmelo Anthony, Amar'e Stoudemire and J.R. Smith, there's a lot of individual scorers who need to be managed, and that's what Kidd does so well.
Kidd has to be in the lineup down the stretch to help maximize the Knicks' talent on the floor.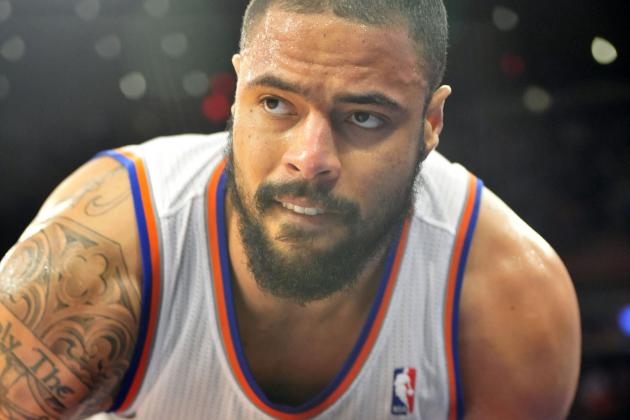 Joe Camporeale-USA TODAY Sports

There's no margin for error here. If the Knicks want to challenge Miami, they'll have to do so at full strength.
If Raymond Felton goes down, forget about it. Same with J.R. Smith, Tyson Chandler and Carmelo Anthony.
Each member of the lineup has a specific responsibility that only they are capable of fulfilling. Nobody can replace Felton at the point, Smith off the bench or Chandler inside.
And with an elderly front line, preserving depth will be crucial.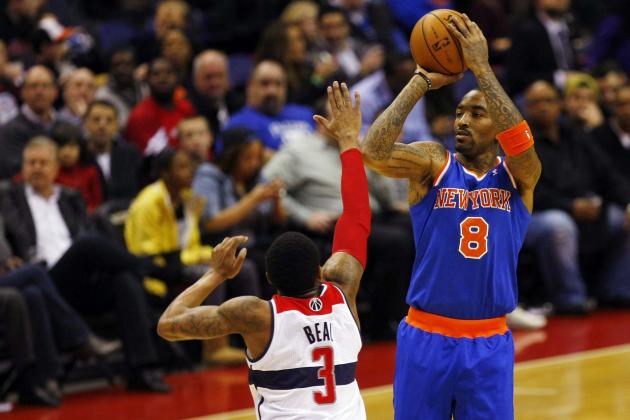 Geoff Burke-USA TODAY Sports

The Knicks can't let a guy like J.R. Smith shoot them out of a game. They'll need to activate damage control and show they can adjust mid-game.
Shot selection has always been an issue for this team. Even Raymond Felton has taken some questionable shots late in games.
They can't afford to squander opportunities by taking individual heat checks early in the shot clock. The Knicks must value every possession, continue protecting the ball and ultimately cash in when the opportunity presents itself.