Nothing is more fun in the days and months before the NFL draft than trying to determine how the first five picks will pan out.
Which player will be selected first? Will other teams desperately try to trade into the top five? Will there be major surprises that shake up the rest of the first round?
This year, with no clear consensus as to which prospect should be the first pick, the intrigue is even greater. So currently intrigued myself, I decided to dissect team needs, best possible scenarios and predictions for how the teams holding the first five picks will approach the draft.
1. Kansas City Chiefs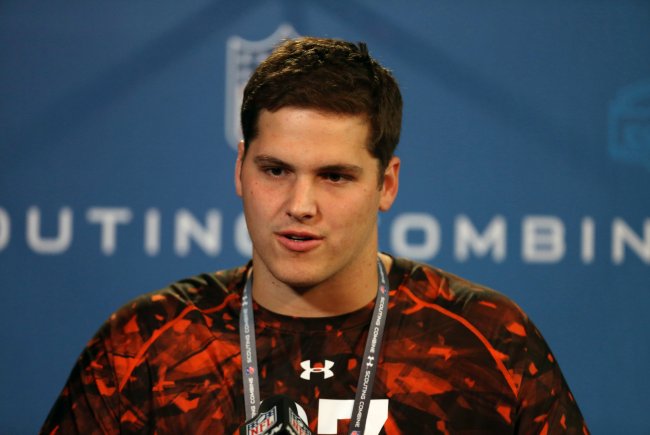 Brian Spurlock-USA TODAY Sports
Overview: For the Chiefs, a lot is going to depend on how the team handles the franchise tag. It's likely that they'll use the tag on either Dwayne Bowe or Branden Albert and look to sign the other to a long-term extension.
Who is the best player in this year's draft?
But there isn't too much pressure to overpay Albert seeing as both Luke Joeckel and Eric Fisher will be available to the team with the top overall pick. Plus, there is a pretty deep stable of tackles likely to hit free agency.
The Chiefs could also focus on adding the top defensive player if Albert comes back or look to trade the pick, though with no consensus No. 1 player it will be a hard selection to move.
Obviously, with Alex Smith available the team won't need to select a quarterback with the top overall pick.
Best Scenario: The Chiefs use the tag on Bowe, Albert hits free agency but doesn't get the deal he wants and returns to Kansas City, and the team finds a buyer for the top overall picks and stockpiles selections throughout the draft. They still land a player like Dee Milliner in the first round to address a need.
Prediction: They'll use the tag on Bowe, Albert will leave in free agency and the team will select Joeckel with the No. 1 pick.
2. Jacksonville Jaguars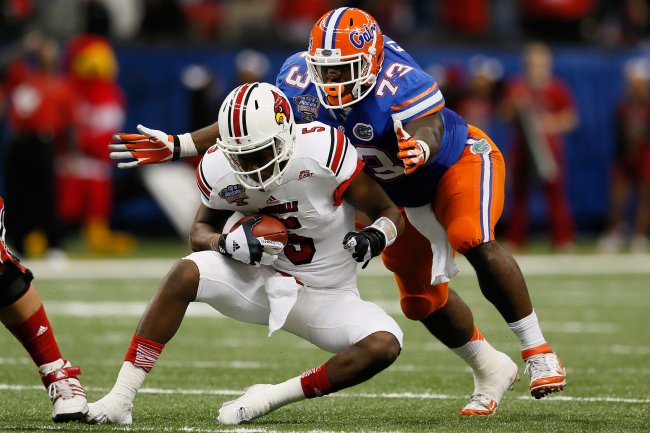 Kevin C. Cox/Getty Images
Overview: The Jaguars have a ton of needs, especially on the defensive side of the ball. There is a lot of talent on that side of the ball early in the draft, so the Jaguars can easily match upside to need.
If Star Lotulelei's heart condition ends up being a non-issue, he would make a lot of sense at No. 2. So would Florida's defensive tackle Sharrif Floyd. The same can be said for Jarvis Jones, who would give the Jaguars a major playmaker at the outside linebacker position.
Defensive ends Bjoern Werner or Ziggy Ansah would also make sense. They could even go after Dee Milliner if they fall in love with him.
The Jags have options here.
Best Scenario: With so many needs to fill, the Jags are another team that could benefit from trading back and collecting early picks. If teams suspect the Oakland Raiders or Philadelphia Eagles are interested in selecting Geno Smith, the Jags would have the pick to offer for any team that covets Smith.
Prediction: Jones and Lotulelei will probably be deemed too risky. Milliner would be a reach with more talented players on the board. Same for Werner or Ansah. The Jags will end up staying put and selecting Floyd, who will seriously improve the team's 30th-ranked run defense.
3. Oakland Raiders
Geno Smith NFL Player Comparison
Overview: The Raiders really need playmakers on the defensive side of the ball, namely at defensive end, outside linebacker, free safety and cornerback. Upgrades at quarterback or guard would also make sense, though many would consider Geno Smith a reach at No. 3 and teams rarely select guards in the top 10.
Best Scenario: I know his spinal stenosis makes him risky, but Jarvis Jones has been a beast over the past two seasons for Georgia and is exactly the type of playmaker this defense needs. I wouldn't go so far as to say he's the next Von Miller, but he could have a similar impact for this defense. If his health doesn't end up being a major concern, I would select him here.
Prediction: They'll select Geno Smith. Carson Palmer and Terrelle Pryor are the alternatives for the Raiders. Even if Palmer restructures his deal and the team finds a way to get Pryor on the field, neither is a long-term solution at quarterback. Welcome to Oakland, Geno.
4. Philadelphia Eagles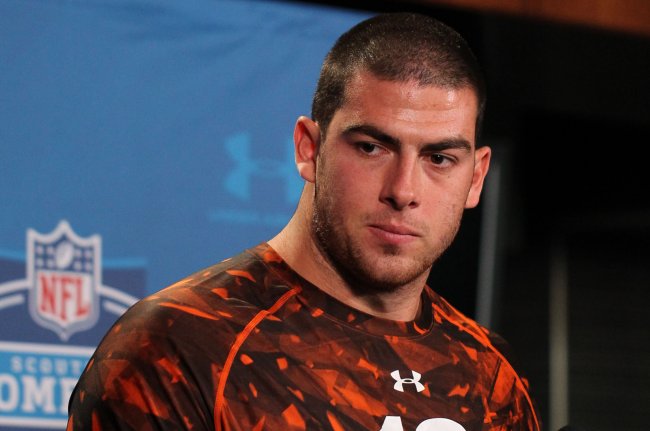 Brian Spurlock-USA TODAY Sports
Overview: It will be hard for the Eagles to get this pick wrong, seeing how many needs the team has. Eric Fisher would make a ton of sense at left tackle, and the Eagles could then move Jason Peters—at 31 years of age and recovering from a ruptured Achilles—to right tackle.
That would allow Todd Herremans to move back to guard, his natural position.
As the team is likely to switch to a 3-4, Lotulelei would make sense to play the nose tackle position, while Dion Jordan, Barkevious Mingo or Ansah (yes, he's athletic enough) could fit as an outside linebacker.
It's possible that Nnamdi Asomugha and Dominique Rodgers-Cromartie won't be retained, meaning Milliner would fill a big need.
And if Geno Smith is available at No. 4, the Eagles may consider him.
They could also look to trade down, though I don't think you'll see many trades atop the draft this year. I don't think there's enough separation between the top 10 to 15 players for teams to overpay to trade up.
Best Scenario: Either Joeckel or Fisher fall to them at No. 4. Both are very safe prospects and would fill a big need.
Prediction: Fisher will fall to them at No. 4. After watching Michael Vick get battered and bruised the past two years, the team will gladly upgrade the offensive line.
5. Detroit Lions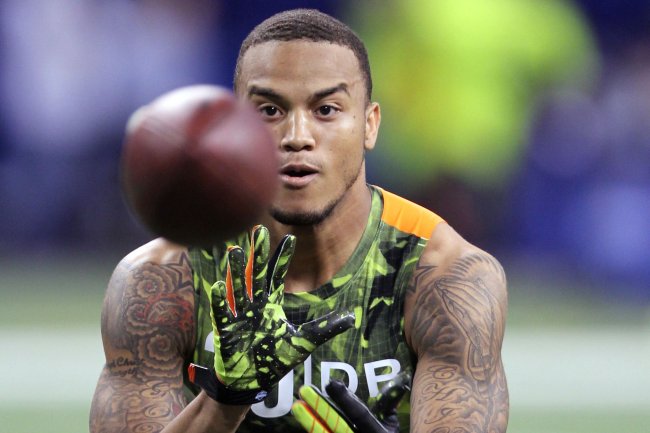 Brian Spurlock-USA TODAY Sports
Overview: There are three main areas the Lions could target with this pick—left tackle, cornerback or defensive end.
I think both Joeckel and Fisher will be off the board at this point, so that's likely out. And I just don't love the defensive ends available with the fifth pick.
But I do really like Alabama's Dee Milliner, who went into the NFL Scouting Combine as the best cornerback on the board and left the event as one of the top prospects in this draft, period. Without question, the Lions' biggest need is corner—I'd be shocked if Milliner wasn't the pick.
Best Scenario: They draft Milliner. If Milliner is off the board, hopefully either Joeckel or Fisher fall to them. If all three players are off the board, they'll either trade the pick or select Ziggy Ansah.
Prediction: They'll draft Milliner.