UCLA Atop Pac-12 After Defeating Arizona in Pac-12 Clash
Look out Oregon, you have some company.
UCLA finds itself tied with the Ducks atop the Pac-12 standings after defending home court at Pauley Pavilion Saturday night to the tune of 74-69 against the Arizona Wildcats. Shabazz Muhammad led the Bruins in scoring with 18 points, as a star-studded crowd helped spur Ben Howland's squad to victory.
Arizona coughed up the ball 16 times (Mark Lyons and Solomon Hill had five each) and could never seize control of a back-and-forth contest as a result.
With the Pac-12 tournament bearing down quickly, the Wildcats come home to take on rival Arizona State next. As for the Bruins, they will travel to Washington State.
The games may be on late, but it will be worth tuning in for the rest of the Pac-12 race as March continues.
UCLA 74, Arizona 69 FINAL
Muhammad hits two clutch free throws and the UCLA crowd reacts in ecstasy. Turnovers are the story of the day for the Wildcats, and the Bruins complete the sweep of Arizona to jump into a tie atop the Pac-12 standings.
So if you go for two, why waste that much time ...?

— AZ Desert Swarm (@azdesertswarm) March 3, 2013
And to the chagrin of every single Arizona fan everywhere it is Mark Lyons to force the two-point shot. He misses and UCLA is heading to the line.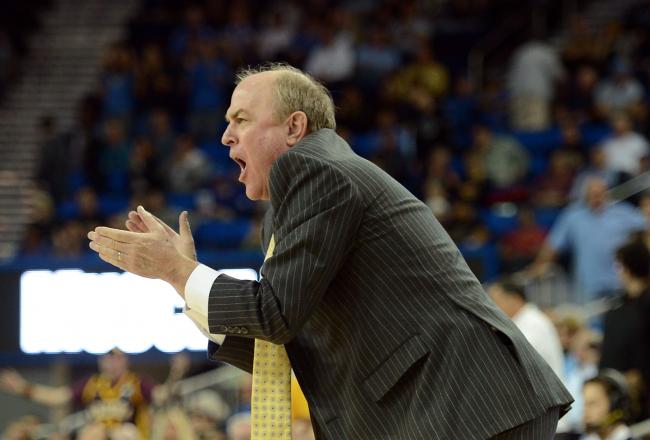 UCLA 72, Arizona 69 (24 seconds second half)
UCLA with a costly shot clock violation. Choking down the stretch. Can Arizona take advantage?
UCLA 72, Arizona 69 (1:14 second half)
Bruins in some trouble now. Arizona heating up from downtown and bringing the full-court pressure.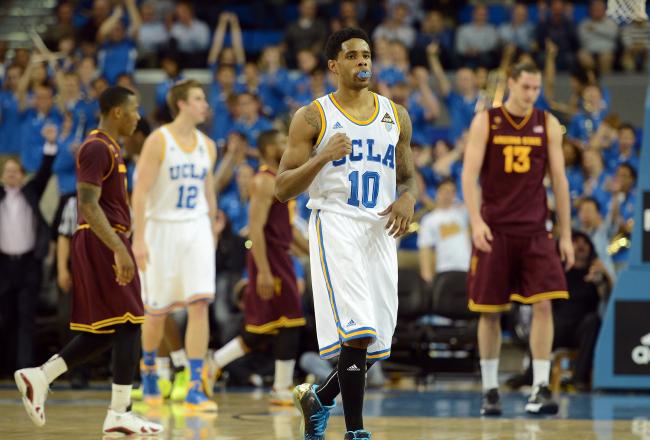 Nobody wants to win. Even Larry Drew has turned it over twice in the last minute.
UCLA 70, Arizona 63 (2:05 second half)
Game getting sloppy. And Lyons is back in.
Mark Lyons on the bench as the game heads down the stretch. Wildcats have played better without him today.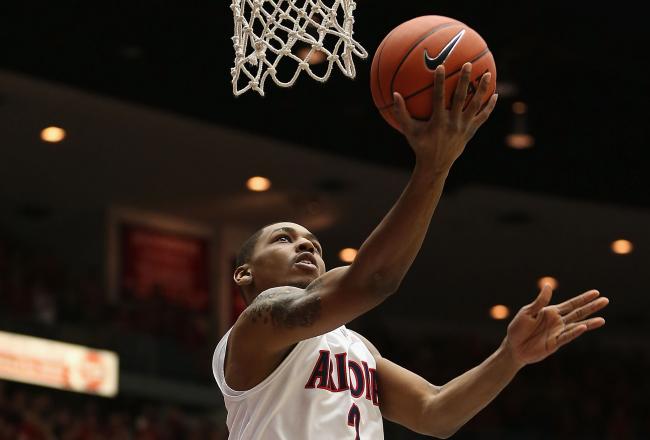 UCLA 70, Arizona 61 (4:00 second half)
As we head to the final media timeout, it feels like Arizona may have one late run left. If it does, now is the time.
Crowd with a faint one more year chant when Muhammad was on the line.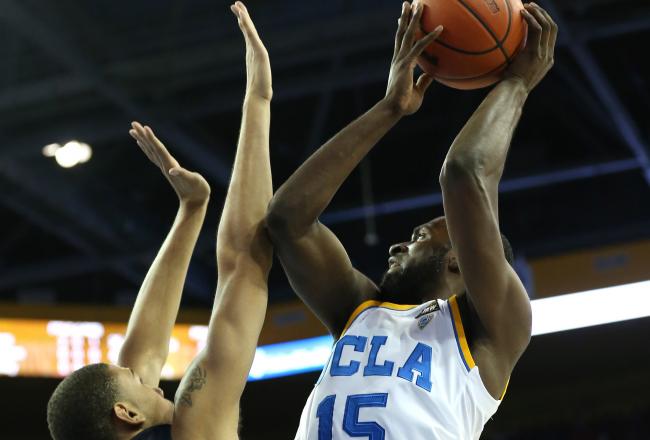 UCLA 69, Arizona 59 (4:15 second half)
Muhammad wanted a lob there in front of Blake Griffin but didn't get it. Gave Larry Drew a nice stare back.
Tonight's attendance of 13,727 is a new Pauley Pavilion record.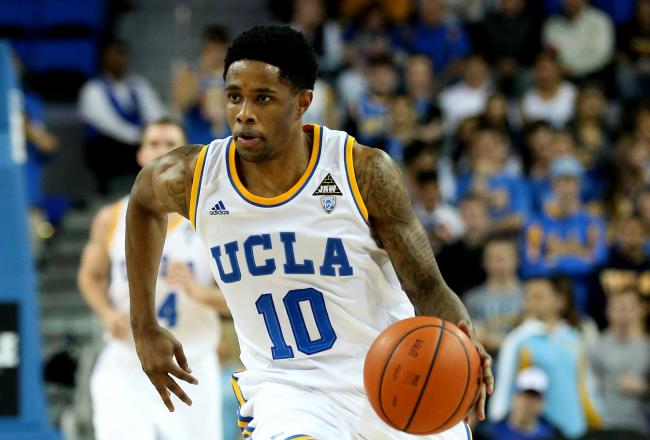 UCLA 64, Arizona 56 (6:45 second half)
Jay Bilas asks if Larry Drew has made a mistake or not on the broadcast. Doesn't seem like he has.
Steve Kerr, of former Arizona fame, weighs in:
Arizona is playing hard, but not smart. Too many turnovers. Larry drew has been the difference in this game for UCLA.

— Steve Kerr (@SteveKerrTNT) March 3, 2013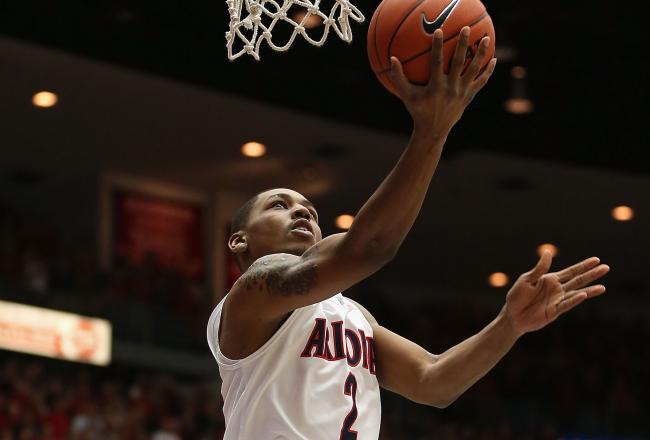 UCLA 62, Arizona 54 (7:53 second half)
Right on cue Lyons comes back and throws it away. So much talent, but fails to make the fundamental plays too frequently.
Worth noting that Arizona making this run with Lyons on the pine.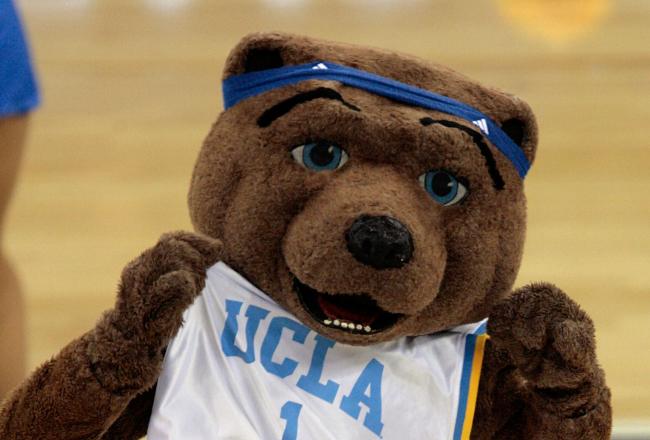 UCLA 59, Arizona 53 (10:40 second half)
Back-to-back threes for Arizona wakes the crowd up. Some nervous energy.
Kyle Anderson needs 4 pts to tie his career high of 21. Larry Drew shooting for his first double-double of his career. Three assists away

— patrick finley (@patrickfinley) March 3, 2013
UCLA 59, Arizona 47 (12:00 second half)
Arizona could make a run based on UCLA's foul trouble. Muhammad and Travis Wear each with three now.
Lyons' defense on screen-and-roll there: Third time he's been lazy getting across. Plus unclear if he's going under/over. Once switched!

— AZ Desert Swarm (@azdesertswarm) March 3, 2013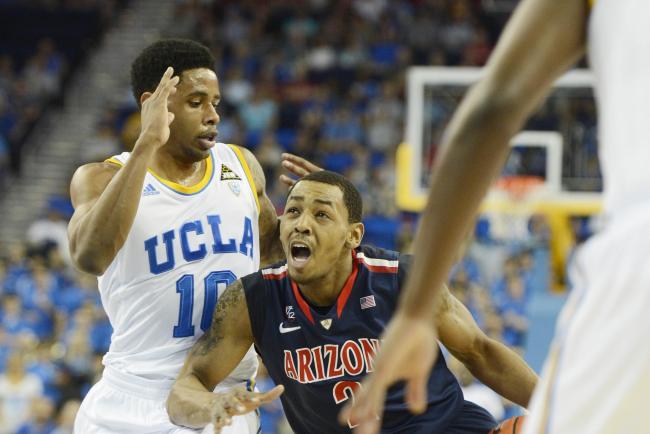 Lyons getting embarrassed out there by Drew.
Of note, that was Hill's fourth foul. When it rains, it pours.
Smattering of boos for Blake Griffin on the big screen. Loud cheer for former Bruin Matt Barnes, though.

— Peter Yoon (@PeterYoonESPN) March 3, 2013
Bruins currently on an 11-0 run. Danger time for Arizona.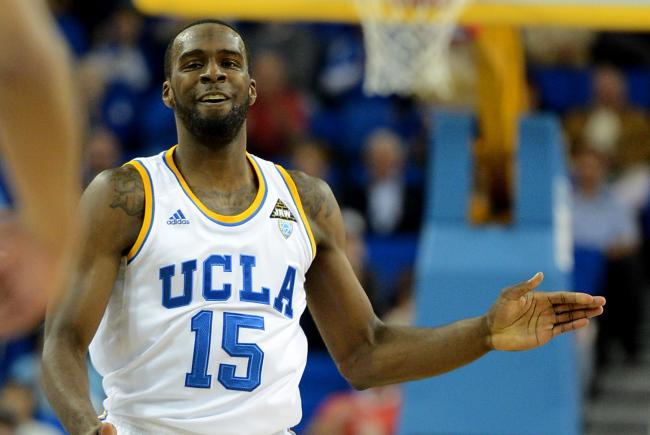 UCLA 51, Arizona 38 (15:25 second half)
Muhammad has been relatively quiet tonight because of foul trouble, but a big and-one there sends the Wildcats into the media timeout with some serious concern.
This article is
What is the duplicate article?
Why is this article offensive?
Where is this article plagiarized from?
Why is this article poorly edited?