5 Reasons Why AC Milan's Future Is Brighter Than Inter Milan's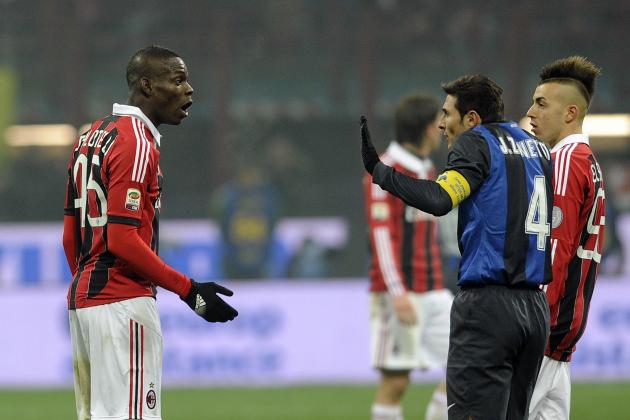 Claudio Villa/Getty Images

The city of Milan has seen it's fair share of incredible calcio.
Inter Milan and AC Milan have fielded some incredible squads over the years. After last Summer however, it appeared the Nerazzurri would be the kings of Milan this season.
AC Milan sold Thiago Silva and Zlatan Ibrahimović to Paris Saint-Germain, thus the reason so many thought Inter would be the superior side.
Just six months later, Inter are in shambles, and Milan look like a shoe-in for one of those Champions League spots.
Here are five reasons why it will be AC Milan, not Inter Milan competing for European glory next season.
Begin Slideshow

»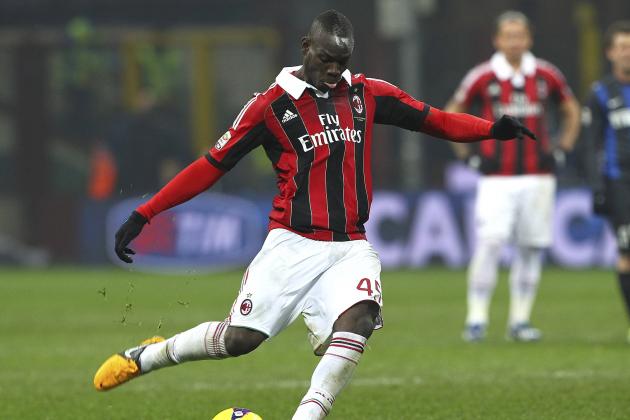 Marco Luzzani/Getty Images

Balotelli was the biggest signing in January 2013, hands down. He was languishing on the bench at Manchester City; since he's come to Milan, he has four goals in four games.
Milan were already pretty formidable up front.
Balotelli brings superstar ability and ensures that no matter how strong your side is at the back, you're going to be challenged all game by Milan's remarkably talented, young forwards.
Add on to the fact that Balotelli and Stephan El Shaarawy play together internationally, and you have a situation where these two are only getting better the more caps they play together.
Balotelli on his own gives AC Milan a better strike force than Inter, but add "Il Faraone" in the mix and it becomes all too clear.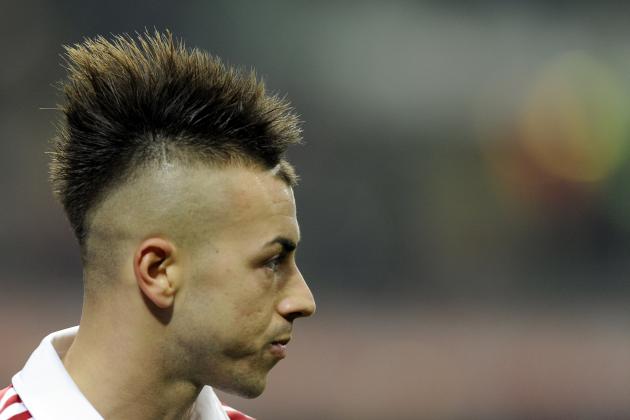 Claudio Villa/Getty Images

Speaking of Stephan El Shaarway, he's yet another reason why AC Milan are far superior to Internazionale.
He has 16 goals in 26 Serie A appearances for Milan this season, and the kid has all the makings of a superstar striker.
For those of you keeping track at home, that puts Milan's total number of superstar strikers at two.
Even more jarring than the raw production and skill these two generate, their age—Balotelli is 22, El Shaarawy is 20.
Why do they deserve a slide each?
Well, they're both just that good.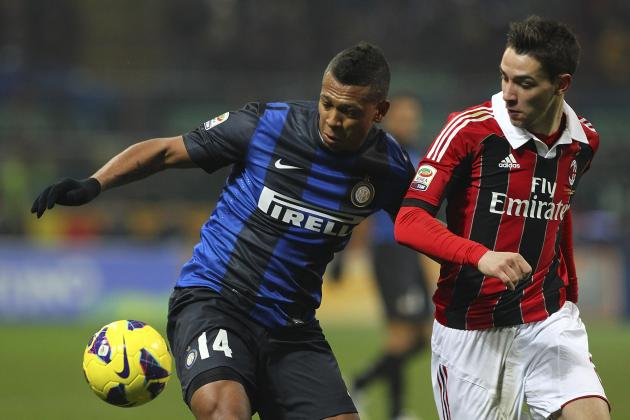 Marco Luzzani/Getty Images

Mattia De Sciglio, M'Baye Niang, Bojan have you heard of them?
If you haven't, it's high time you got to know them.
Milan, along with the two young strikers, have three other youngsters with a lot of upside. Only one of them, De Sciglio is seeing regular first-team time, but the other two or sure to be included more often soon.
In addition, all three are 22 and under.
Again, youth is the major story for the Rossoneri, and the way these young players are having such a huge impact for them.
Conversely, Inter's main players are all in their late twenties or thirties.
AC MIlan has players that are not only better than those older players but are also significantly younger than them. That's a pretty good indication that they have a much better future ahead of them.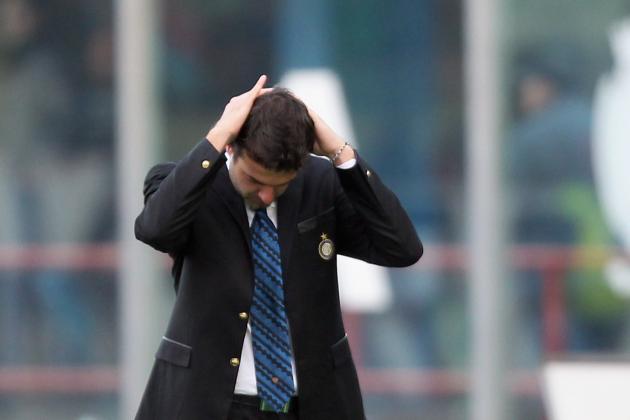 Maurizio Lagana/Getty Images

Andrea Stramaccioni isn't necessarily a bad coach.
However, hoping to counter attack your way to victory week in and week out is not a quality way to run a club the caliber of Inter Milan.
Their crop of players are better than that, and the club as a whole is as well.
Maybe you think I'm being too harsh on Inter, well here's something we can agree on, Samir Handanovic has bailed Inter out more than a few times this season.
Plain and simple though, Inter must really do some soul searching this Summer. They must get younger and better, and to do so, they'll likely have to spend some money.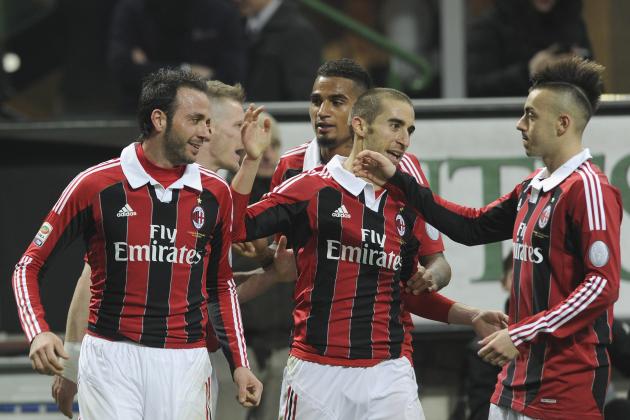 Claudio Villa/Getty Images

AC Milan have shown a lot of resolve this season.
When down 2-0 to Napoli earlier this season, AC Milan came back to tie it 2-2 and salvage a point. Milan won against Juve at home, and most recently and notably, beat Spanish giants Barcelona 2-0.
Inter has had their fair share of big wins, but to many instances where they didn't show up as well.
A loss to a ten-man Atalanta, they've lost both games to Siena this season, a beat down at the hands of Fiorentina and most recently, a complete dismantling against Tottenham.
Plain and simple, these younger guys for AC Milan are showing a ton of maturity, whereas an older more experienced Inter squad continue to come up short.
What do you think?
Is AC Milan's future brighter than Internazionale's? Make your case in the comments below.