Listen Up Mr. Joe Dumars: I'm Going To Save Your Job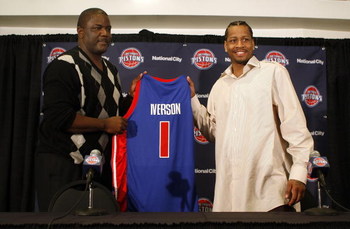 This Pistons' season hasn't been enjoying saying the least. From Joe Dumars claiming there are no sacred cows on the roster except Rodney Stuckey.
To the Chauncey Billups to the Allen Iverson Trade to the millions lineup changes from Pistons Head Coach Michael Curry. Simply the offseason could not come any sooner.
Now the Pistons are one of two teams (Oklahoma City being the other) who will have major cap space this off-season. Here is what my ideal offseason would be like, listen up Mr. Joe Dumars!
1. Fire Michael Curry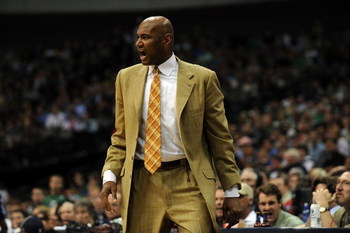 Michael Curry is not an NBA Coach. He has no playbook (I've seen in games, he has a little white piece of paper), but seriously he has no business being in an NBA court.
This guy was hired by Joe Dumars, because he would be cheap and Joe Dumars would have 100 percent control over him, something he didn't have with Flip Saunders.
This guy was an assistant coach for simply one year, and now he's NBA ready? Seriously? Again, Joe needs to fire him (yes another head coaching by Mr. Dumars), but it is worth it.
2. Let Sheed and McDyess Go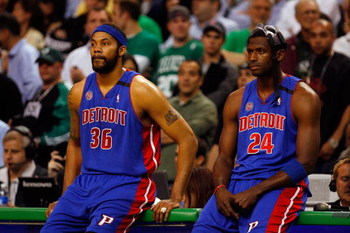 Let Rasheed Wallace walk. Don't re-sign him. He might want to come back and accept a bench role, but if Pistons are to move to the future then they must let go of the out. Rasheed might still productive, but what's the point? To win a few games?
The Pistons haven't developed any of its players, as fans would have liked, because Flip Saunders and Michael Curry love Sheed for his experience and his playmaking, but what about the other players on the bench?
Amir Johnson? Arron Afflalo? I hate to say this, but Walter Sharpe (Luc from UCLA was still there and HAS TONS MORE EXPERINCE) they need develop them. Walter Herrmann or Fabio as he should be known isn't the long term answer, unless he's the cheerleader.
Antonio McDyess simply deserves better. He deserves his ring. I don't know it's because of the voodoo magic by Arnie Kander, but McDyess can STILL PLAY. The guy took a paycut to stay in Detroit after 30 days.
He has passion for this team and I will miss his leadership. I wish his heart of the game were in ever player on the roster. The guy is nothing short of amazing.
3. Buy/Trade for Top Draft Picks & Get More First Rounders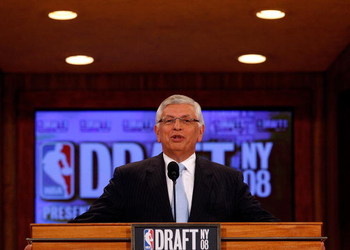 This draft class has been called weak and is full of mainly role players. Not one player has potential to be a top 10 players in the NBA, yes not even Blake Griffen.
Joe Dumars did do something smart by trading for second rounders and having cap space this summer.
He now has the potential to use his second rounders to a team who is strapped for cash (New Orleans and Suns being two of them) and move into the first round with his second round picks. NO MORE PROJECTS to Europe please! This team needs some holes to fix.
Our center next season might just be Kwame Brown. Yes, the person many sportswriter to be the biggest bust in NBA Draft history.
Although Kwame Brown has more then certainly shown he can be a decent back-up center. Not to mention he is still young and has a frame of a true center in being 6'11" tall.
I personally want Hasheem Thabeet. Wizards might sell/trade their pick because they might not be interested in such a weak draft class. Joe Dumars should go after him if possible. He will need to develop the right way, and not make another "Darko" project/mistake.
4. Make Wise Decisions in Free Agency!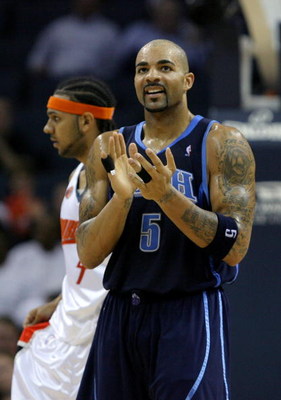 Is Carlos Boozer really the answer to Detroit's Power Forward woes? Sure, he's a 20 and 10 guy, but the guy doesn't play a lick of defense.
Knowing how bad the economy is, the big question is how much money does he want? Pistons sell-out streak came to an end, how much will he improve the team so that the Pistons are attractive to see once again.
Could Joe Dumars trade for Chris Bosh and afterwards extend him? Trade for Chris Kaman (since Clippers have many big guys who are too much money) and finally having a legit center?
By order, position who needs most attention:
1. Center
2. Power Forward
3. Small Forward
4. Point Guard
5. Shooting Guard
5. Is Rodney Stuckey Really the Franchise Player?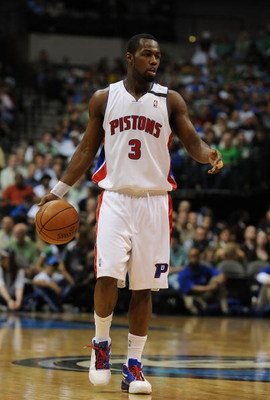 Last playoff series against Orlando and Boston, Rodney Stuckey impressed him. He came and drove into the basket, something only Jason Maxiell would do since Pistons had become such a jump shooting team thanks to Flip Saunders.
He was able to help put the Magic away and almost made the Pistons beat the Celtics with several impressive performances.
But now Rodney Stuckey caused Chauncey Billups to be traded to the Denver Nuggets. Send Richard Hamilton to the bench for a period and now Allen Iverson (who is M.I.A.) but has he really earn all of that?
Simple Answer. No. He did have a 40-point game against the Bulls, but besides that hasn't obtain the assists numbers that a TRUE point-guard should have. That's because he's a (PG/SG), or combo guard.
Didn't really learn to play the point in Eastern Washington, and is now being force to do it in the NBA, since the next option for the Pistons is Will Bynum.
Since Joe cannot take back the trade, he should be in someone to teach him to play the point. My choices are Lindsey Hunter and Isiah Thomas. Watch FILM Stuckey!
6. Hire Avery Johnson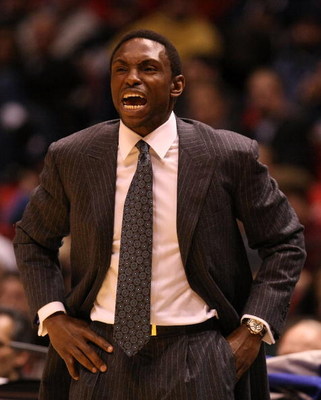 Now onward to hire the coach for the team. Yes, I choose Avery Johnson for several aspects. One of the reasons is simply he can coach an NBA team to the NBA Finals. He has experience dealing with different attitudes in an NBA Locker.
From Josh Howard to Dirk Nowitzki. Some people will like to put the blame of the loss of the NBA Finals on him, but I believe that there's are aspects going towards that loss.
Shaq could still play, Dwyane Wade or D-Whistle (when he gained the nickname) had the entire NBA Refs behind him, and Dirk simply choked in the games.
Avery Johnson can do it, and I will have more faith in him, then I've ever had with Michael Curry.
Keep Reading

Detroit Pistons: Like this team?