The Top 10 Northwest Sports Teams of All Time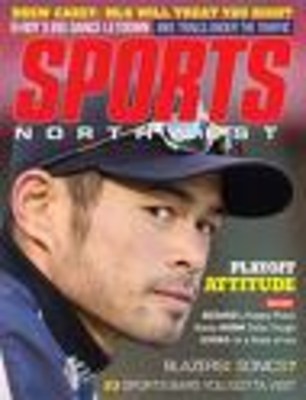 After much debate, S and G Sports has rolled out their Top 10 Northwest Sports Teams of All Time.
Taking into account unbeaten seasons, National Championships, and the like, we have a list of 10 teams that remain in fond memory of Northwest sports fans.
As there are so many impressive squads in recent memory, we have added an honorable mention section for some who deserved recognition.
So...who made the cut...?
Hon. Mention: 2001 Seattle Mariners, 116-46 Regular Season Record and AL West Champions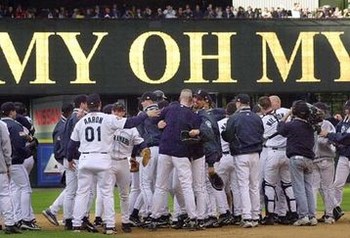 This team made the mark in just about every category, and is still a living memory in the Emerald City.
The stats are remarkable. 116 regular season wins, which is still the Major League Record, nine All-Stars, and a near sellout at all 81 home games.
The Mariners unforgettable season brought on a fan frenzy that spread from Seattle on down to the Oregon/California border.
My Oh My!
Honorable Mention—2005 Seattle Seahawks, NFC West Champions, Played in Super Bowl XL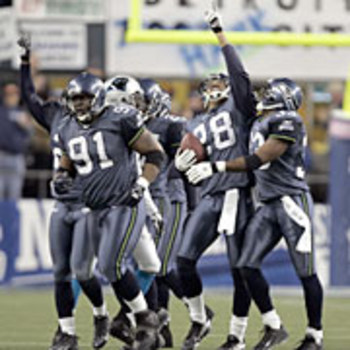 The 2005 Seattle Seahawks season saw them advance to the Super Bowl for the first time in the team's history.
They were the NFC representative in Super Bowl XL, a game they lost to the Pittsburgh Steelers, 21-10.
Compiling an impressive 13-3 record in the regular season, Seattle easily won the NFC West and clinched home field advantage in the NFC Playoffs.
There, they beat the Washington Redskins and Carolina Panthers to win the George Halas Trophy and advance to the Super Bowl, the first ever in franchise history.
10. 2004 Linfield Wildcats, NCAA D-III Football Champions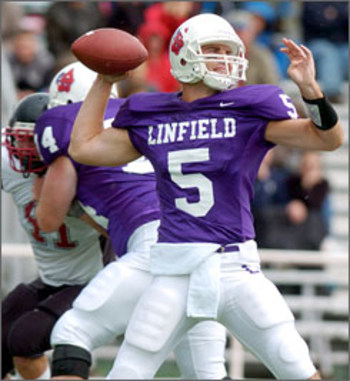 The small private school from McMinnville, Ore., had a dream season in 2004, going 13-0 on their way to winning the Division III National Championship.
Anchored by future pro QB Brett Elliott and standout LB Brandon Olsen, the Wildcats won their games by an average of 50-20.
As their prolific offense anchored many of the teams' blowout wins, it was sack that clinched Linfield title in a 28-21 defensive struggle against Mary Hardin Baylor.
This season ranks among the top of former head coach Jay Locey's double-digit win season at Linfield.
9. 2006 No. 11 Boise State Broncos, Fiesta Bowl Champions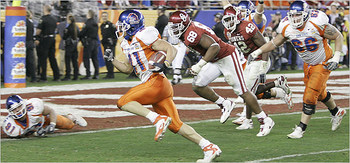 The 2006 Boise State Broncos football team really broke onto the scene with their 13-0 record. This was also Boise State's fifth consecutive season with at least a share of the WAC title, and the fourth in that period in which they went unbeaten in conference play.
They became only the second team from outside the Bowl Championship Series (BCS) to play in a BCS bowl game when they faced Oklahoma in the 2007 Fiesta Bowl.
Failing to disappoint, the Broncos baffled to the Oklahoma Sooners with trick plays and grit to claim the Fiesta Bowl in a 43-42 OT thriller, a game for the ages.
8. 2004 George Fox Bruins, NCAA Division III Baseball Champions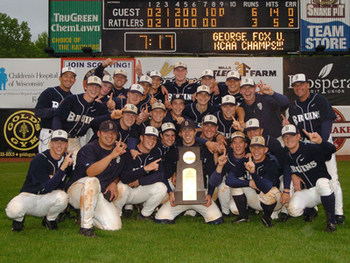 As a current Northwest Conference baseball coach states, "The 2004 Bruins were great. With every meaning of that word, they did it."
The Bruins blew by conference competition undefeated, waltzing into the College World Series as, strangely enough, the underdog.
Shortly thereafter however, the Bruins stood atop the Division III baseball world, a legacy to all small-school teams.
7. 1997/1998 Portland Winter Hawks, Memorial Cup Champions
A storied franchise, the Winterhawks reclaimed their glory days of old by becoming the Top Junior Hockey team in all of North America.
With 53 victories under their belt, the Winterhawks upset the Guelph Storm, a Canadian powerhouse, in a 4-3 OT thriller.
6. 2001/2002 No. 2 Oregon Ducks, Fiesta Bowl Champions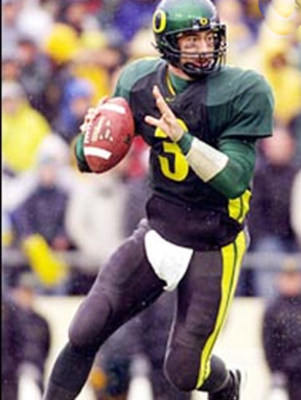 The Ducks' 2001 campaign is filled with almost as much bitterness as sweetness.
Finishing No. 2 with an 11-1 record, blemished with a 49-42 shootout loss to Stanford was the only down spot in a spectacular season.
Many felt the Ducks were slighted as the BCS overlooked them for a national title bid, instead sending them to the Fiesta Bowl against Colorado.
However, Heisman candidate QB Joey Harrington, as he did all season long, shrugged off the doubters and carried the Ducks to a 38-16 beatdown of the Buffaloes to cap off their year.
5. 1979 Seattle SuperSonics, NBA Champions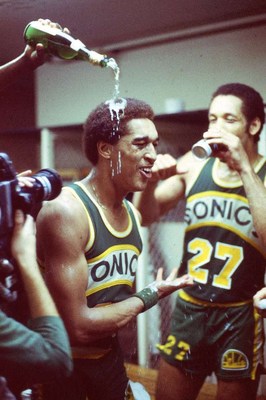 With names such as "Downtown" Freddy Brown, "Slick" Watts, Jack "Sitka" Sitma, and "Lovable" Lenny Wilkins, how can you not win a World Championship?
The SuperSonics electrified the NBA with a stifling defense, a ferocious fan-base, and a flair filled yet team first offensive attack.
People in Seattle will still talk about the celebration. In some parts of the city, the party is still going on...
4. 2006 & 2007 Oregon State Beavers, NCAA Division I Champions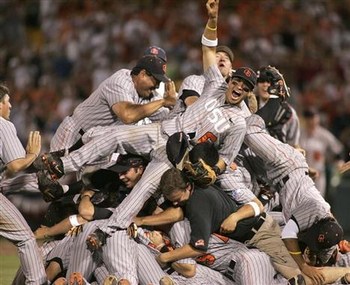 It's a favorite story grandpas tell their grandchildren late at night. A complete underdog from the far reaches of the country, rushes onto the scene and takes down a Goliath to become champions.
This was the story of the 2006 and 2007 Oregon State baseball teams.
Relatively unheard of nationally prior to the season, the little Beavers won the Pac-10, knocked out some heavyweights early in the World Series, and came back from two games down to upset the North Carolina Tar Heels.
Now on the national radar, the Beavers had to shake off a rough regular season. They turned it on come playoff time, running the table and beating mighty UNC again to claim the title...a two-peat to Corvallis.
3. 2000's Bellevue Wolverines, Washington HS Football Dynasty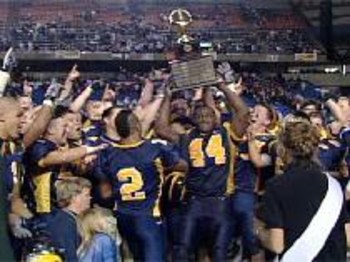 With a whirlwind of league titles, a plethora of Division I athletes, the dethroning of All-Powerful De La Salle of Cal., and six state titles in eight years (including four in a row), it would be a sin not to take notice to the Wolverine dynasty in Washington HS football.
With their mind boggling Double-Wing T offense, the Wolverines have massacred quality opponents weekly since the dawn of this millennium.
As they say, "You don't win four state titles in a row by being pretty good."
2. 1977 Portland Trail Blazers, NBA Champions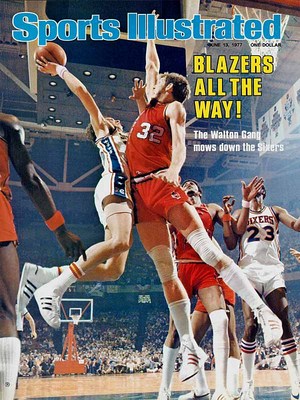 Portland ruled the basketball world in 1976-77, displaying an exciting brand of team basketball en route to claiming the NBA Championship.
After a decent 49-33 regular season, the team exploded in the playoffs, dispatching Chicago, Denver, and then sweeping Los Angeles to get into the Finals.
Anchored by Finals MVP Bill Walton, the Blazers overcame the Sixers' Julius "Dr. J" Erving and an early 0-2 deficit to win the next four games, capped off with a 109-107 title clincher in the Memorial Coliseum.
*Co. No. 1. 1991 No. 1 Washington Huskies, NCAA National Champions*
If there is a team that continues to be revered across the Northwest, it is the 1991 Washington Husky football team.
The Huskies capped their 12-0 season with a victory over Michigan in their second of three straight Rose Bowls.
They just happened to win a National Championship too.
The Dawgs opened their season outscoring opponents 236-31, including a three game stretch in which they went on a 158-3 run.
Led by the 'Dawgfather'-Head Coach Don James, and players such as WR 'Super' Mario Bailey, DT Steve Emtman, and RB Beno Bryant, the Huskies secured themselves as one of the greatest Northwest and National college football teams in history.
As one ex-Stanford lineman says, "Husky Stadium was hell and the Huskies were the Devil's henchmen. Almost 20 years later I still get nightmares."
*Co. No. 1. Portland Pilots Women's Soccer, NCAA Division I Champions*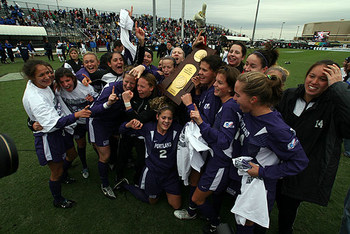 UP's Women's NCAA soccer program gained notoriety after the late Clive Charles, who started coaching the men's team in 1986, added the women's head coaching job in 1989.
The women's team won the NCAA Division I National Championship in 2002 and 2005, led both years by current Canadian international star Christine Sinclair.
Sinclair staked her reputation as a goal scorer in her freshman year, where she had 23 goals and 8 assists. She scored both goals in UP's 2-1 double overtime National Championship Winner over Santa Clara.
2005 brought great fortune for UP again, as Sinclair's golden toe anchored the Pilots again to their second National Title.
This time the Pilots shut out UCLA 4-0, led once again with Sinclair scoring two goals.
The Pilots finished the 2005 year 23-0-2, a season that remains in fond memory of Northwest sports fans.
Keep Reading