Brooklyn Nets vs. Chicago Bulls: Live Score, Results and Game Highlights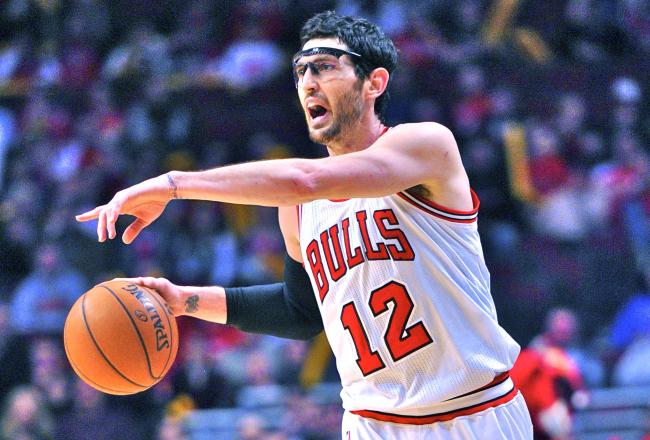 Commentary from the Chicago Bulls 96-85 victory over the Brooklyn Nets at the United Center on Mar. 2, 2013.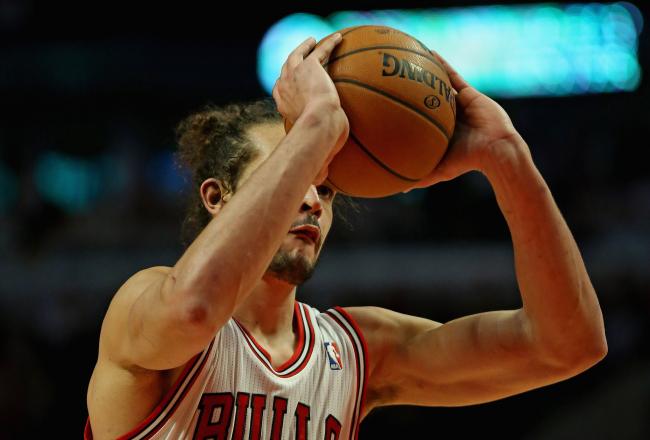 The Bulls came through with a big victory over the Brooklyn Nets, which will propel them up to the No.5 seed in the East if the playoffs began today.
Keys to the Bulls win:
1) Forcing Turnovers: The Nets coughed it up 21 times, including 13 in the first half.
2) Bench Production: Though it was mainly in the form of two players, Jimmy Butler and Nate Robinson were big off the bench and contributed 25 points between them.
3) More Joakim: Joakim Noah out-played Brook Lopez, despite a hot start by the Nets' center. Lopez hit six of his first nine field goal attempts, but hit just three of his last seven. Noah scored one less point than Lopez' 22, but he out-rebounded him 10-3 while also dishing out five assists. Noah is on an $11 million deal for this season, while Lopez is a max-player. In what world does that make sense?
BULLS 96, NETS 85 — FINAL
P.J. Carlesimo pulled Deron Williams, Brook Lopez and Gerald Wallace at the 1:42 mark of the fourth quarter. Tom Thibodeau made no concession to bring in the end of his bench though. The complaints Bulls fans had been voicing over the last two seasons regarding Thibbs not resting his starters seem a lot more valid after nights like this one. ACL injuries are caused by over use, right? Jus' sayin'
BULLS 94, NETS 80 — 1:03 4th
The Bulls have 24 points on 21 Brooklyn turnovers.
BULLS 90, NETS 75 — 2:20 4th
Thibbs made no lneup changes during the timeout. If a key player goes down with an injury, he can answer for it himself.
For that matter, Luol Deng is already hurting. Why is he still on the court?
BULLS 86, NETS 69 — 5:09 4th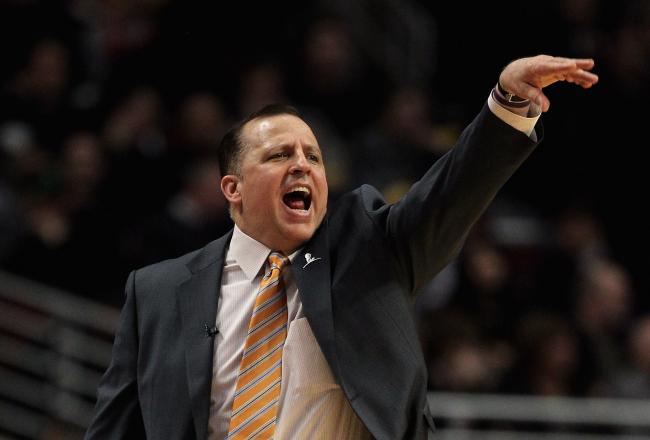 Tom Thibodeau really needs to be sitting his starters now. Up 20, and with a game against the Indiana Pacers tomorrow night, it seems prudent to get Joakim Noah and Luol Deng off the floor at least. Noah has played 34 minutes and Deng is at 37. There's no good reason for them to approach 40 minutes of playing time in a game that hasn't been close since the mid-way point of the second quarter.
Bulls current five:
Marco Belinelli, Joakim Noah, Luol Deng, Jimmy Butler and Kirk Hinrich.
We'll see if that changes here after this timeout.
BULLS 86, NETS 67 — 5:59 4th, Bulls Timeout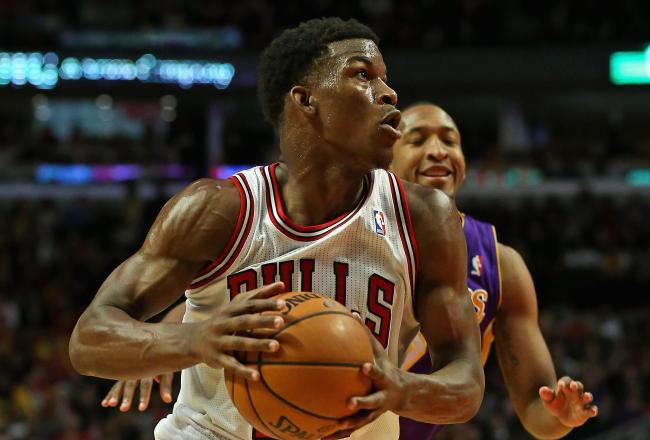 Jimmy Butler dunk. How do you say Butler in Spanish? #losbulls #bulls

— JakeMLarson (@JakeMLarson) March 3, 2013
Jimmy Butler climbed the ladder on a Kirk Hinrich lob for a nice two handled throwdown. It was an exciting play in a game that has featured very few of them. It hasn't been pretty basketball, but purists love games like this. I guess.
Jimmy Butler gives us another "Game.....Blouses" moment. #Bulls

— Zack Pearson (@Zack_Pearson) March 3, 2013
P.J. Carlesimo isn't loving it, as he calls for another Nets timeout.
BULLS 84, NETS 66 — 8:11 4th, Nets Timeout
The Nets had six more turnovers in the third quarter, which brings them up to 19 for the game. As I said before the half, it's just not possible to win when the ball is being turned over every third play (or more).
19 turnovers in 36 minutes of play. Not good.
BULLS 77, NETS 59 — End of 3rd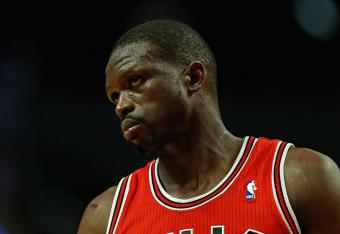 Luol Deng made his first field goal in the final minute of the third quarter after missing his first seven shots of the night. Fortunately for the Bulls, they've been getting offense from everyone so the fact that their de facto leading scorer is having an off-night isn't mattering a whole heck of a lot.
BULLS 75, NETS 57 — 28.8 seconds in 3rd
There's just nothing pretty about Gerald Wallace's offensive game.
"Put it on the floor with my right hand and go left? Doesn't seem possible, but I'll give it a shot. Oh, and my shot got blocked as a stumbled the two feet towards the basket? That's a surprise too!"
That's what I'd like to think his thought process was behind that take to the basket.
BULLS 73, NETS 57 — Under 1 minute, 3rd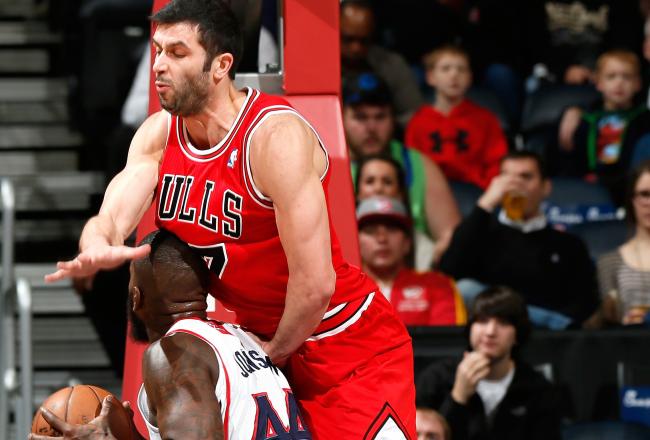 The best answer I could manage to muster on Vladimir Radmanovic's place in the NBA: After practice, he gives the other players a guy to put at the line to prevent them from running extra wind sprints. That justifies his $1.35 million a year, right?
I feel a lot better having solved that mystery.
BULLS 69, NETS 53 — 2:38 3rd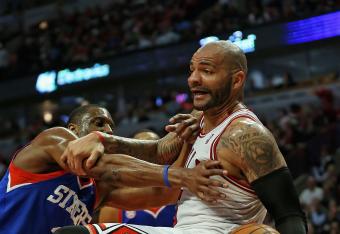 So, the Nets sacrifice a guy who can't score (Reggie Evans) and put in a guy who can't play defense (Andray Blatche). Carlos Boozer's eyes got wide when he caught the ball on Blatche, and he promptly "put him in the spin cycle," as Bulls color commentator Stacey King eloquently put it.
Boozer has 18 points on 8-of-13 shooting, and he's grabbed seven boards, too.
BULLS 69, NETS 53 — 2:38 3rd, Bulls Timeout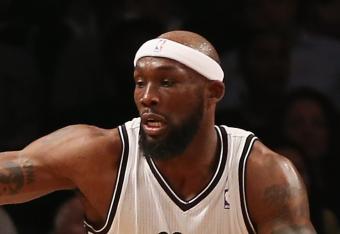 Despite grabbing 10 rebounds, P.J. Carlesimo just couldn't leave Reggie Evans on the court any longer. Andray Blatche got the call mid-way through the quarter in hopes that his ability to score (at least some) can keep the Bulls' defense honest.
It's too hard to play 4-on-5, unless it's an offense featuring at least one or two guys who are just unstoppable, like with Joel Anthony and those other two guys.
BULLS 63, NETS 46 — 4:20 3rd
Question of the night: Why is Vladimir Radmanovic still on the team let alone even in the NBA? Any answer would be appreciated. #Bulls

— Kevin Kubica (@ChiSoxFan4Lfe) March 3, 2013
I'm going to try to think of reasons for the rest of this game, which is quickly evolving into a blowout, and get back to you sometime in the fourth quarter when the Bulls clear their bench with garbage time performers.
BULLS 61, NETS 45 — 5:52 3rd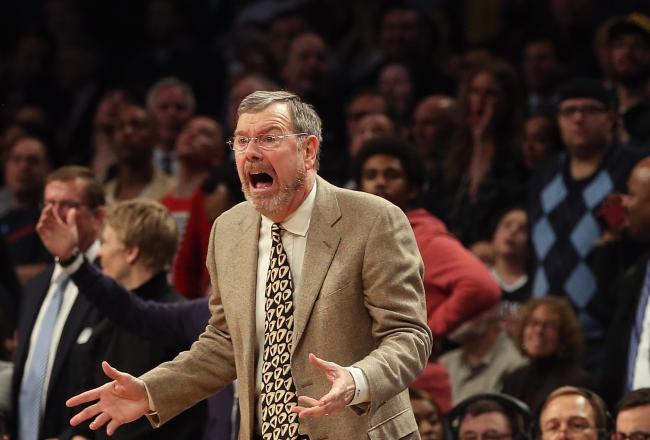 Reggie Evans created two second looks for the Nets, but when they immediately abandon him following the rebound, it's really just more time ticking off the clock while the Nets can't score.
P.J. Carlesimo called for another timeout to try to find some way to ameliorate the Nets' struggles on the offensive end. They're still shooting a respectable 45 percent from the floor, but already have 16 turnovers and the game isn't even to the mid-way mark of the third quarter.
BULLS 59, NETS 43 — 7:37 3rd, Nets Timeout
This game was close early on. The Nets just can't create any offense.
That Lopez FT ends a 19-0 #Bulls run. #BKNvsCHI

— Chicago Bulls (@chicagobulls) March 3, 2013
BULLS 59, NETS 43 — 8:04 3rd
The Bulls play very good defense generally, but a lot of the Nets futility tonight has been self-inflicted. Their offense has been chaotic, and the Reggie Evans issue I mentioned in my last post is absolutely crucial. The Nets need to put a scorer at the 4-spot to make their offense more fluid and unpredictable.
BULLS 59, NETS 41 — 8:45 3rd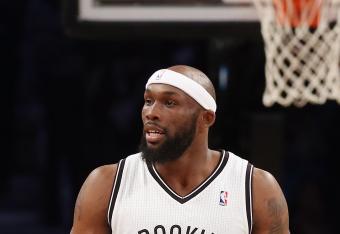 I don't think Reggie Evans could make an uncontested layup. #Bulls #Nets

— Matthew Schwerha (@MatthewSchwerha) March 3, 2013
Reggie Evans' lack of offensive talents renders the Nets playing 4-on-5 on offense. He's not looking to take advantage of the fact the Bulls aren't covering him at all. Evans' missed layup at point-blank range made it pretty apparent why the Bulls aren't bothering to cover him.
Evans has seven rebounds—and 0 points.
BULLS 55, NETS 39 — 10:16 3rd, 20-second Nets timeout
Marco Belinelli gave Deron Williams a nice shot to the head to pick up a foul to start the half. Williams is a little shaken up. The Nets' Joe Johnson picked up an offensive foul the next possession.
BULLS 53, NETS 39 — 11:25 3rd
Watching the Bulls game and its snow and Lake Michigan is frozen. Aw hell naw

— Cherry Bomb (@JermaineCherry) March 3, 2013
I just can't pull myself from the geniuses on Twitter during this halftime break. Who knew it got cold in northern Illinois in the winter?
Before I leave for my halftime break here, I had to share this last nugget of Twitter wisdom.
Watching this bulls game im preety sure no attractive people live in chicago or the attractive chicago people just dnt like basketbal

— Lee Parks (@himynameislee) March 3, 2013
Apparently all the ugly people in our country have matriculated to the Midwest.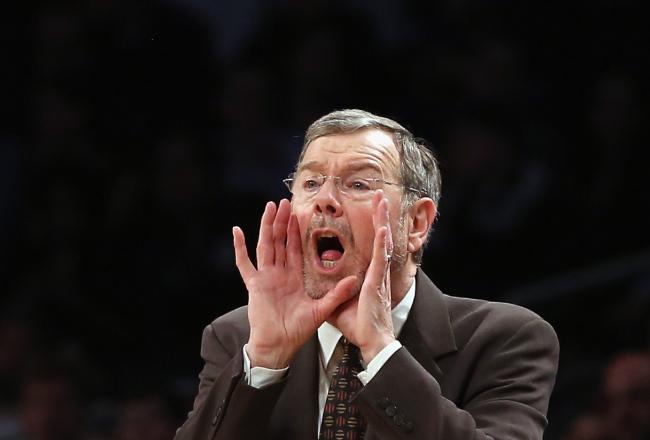 C.J. Watson's wild brick closed out a rough second quarter for the Nets. The Bulls outscored Brooklyn 26-12 in the second period, and the Nets have 13 turnovers at the half. That's not a winning formula.
P.J. Carlesimo will have to come up with some solution to get his team to play more under control. Tom Thibodeau's Bulls are great at forcing miscues, and their defense is what has kept them relevant this season without Derrick Rose.
BULLS 53, NETS 39 — Halftime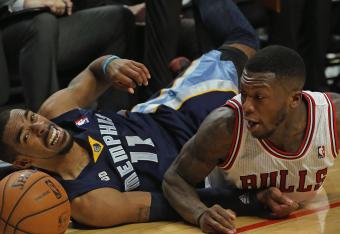 My girlfriend on Nate Robinson's celebration following his long three which gave the Bulls a nine-point lead: "He's proud of himself!"
He sure is.
The Bulls are proud too, because Robinson and the Bulls have forced 11 Nets' turnovers and their offense is rolling, on the momentum of all the Nets' miscues.
The Bulls are closing out this second quarter well and are going to enter the intermission with a healthy lead it seems.
BULLS 51, NETS 39 — Under 1 minute in half
VIDEO: @joakimnoah flies past Brooklyn's Keith Bogans drawing the foul and finishing with the slam bit.ly/btvpotw #BKNvsCHI #BullsTV

— Chicago Bulls (@chicagobulls) March 3, 2013
This was the exciting dunk that gave Noah his fourth field goal of the game.
BULLS 43, NETS 39 — 1:49 2nd
This article is
What is the duplicate article?
Why is this article offensive?
Where is this article plagiarized from?
Why is this article poorly edited?