Fighter of the Year Watch: March 2013 Edition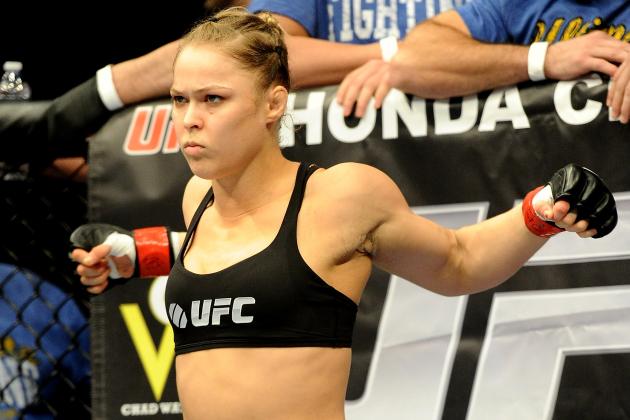 Jayne Kamin-Oncea-USA TODAY Sports

The UFC, and MMA as a whole, has only just gotten things started in 2013. However, several fighters have already gotten a head start at being recognized as the best fighter of the calendar year.
In two months, four UFC champions have already defended their titles. Bellator MMA's debut season on Spike TV has seen six championship bouts, with two new titleholders emerging from the promotion's grueling tournament format.
Additionally, Strikeforce held its final event, which closed with a Tarec Saffiedine upset of Nate Marquardt that allowed the Team Quest product to become the organization's final welterweight champion.
There's no doubt 2013 has gotten off to an excellent start, and the year is sure to produce many more memorable moments in the months to come.
Before we move ahead, though, let's take a look back at the five fighters who have put themselves out in front in the race for fighter of the year.
Begin Slideshow

»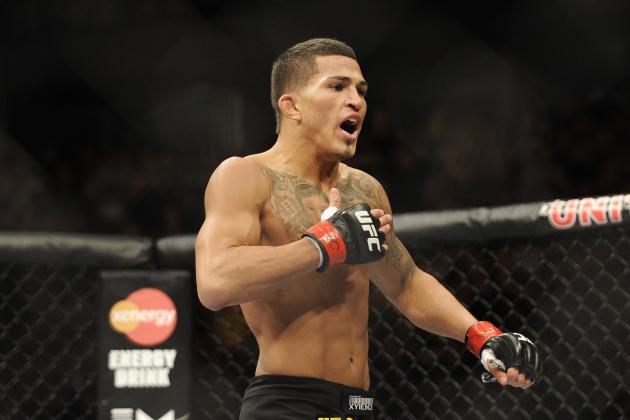 David Banks-USA TODAY Sports

2013 Record: 1-0
Wins: Donald Cerrone
The only fighter on this list who hasn't won a title fight in 2013, Anthony Pettis will have a chance to do so in his next appearance, which will come against featherweight champion Jose Aldo.
Pettis earned his fight with Aldo unconventionally, becoming the top lightweight contender and deciding he didn't feel like waiting for the winner of an upcoming 155-pound title bout between Benson Henderson and Gilbert Melendez.
Instead, Pettis contacted UFC president Dana White and asked to move down to 145 pounds for an immediate shot at the belt in that division.
How did Pettis put himself in a position to be asking for title shots in divisions he hasn't fought in?
Well, aside from the fact that the former WEC lightweight champion had seen a promised UFC title shot taken from him in the past, Pettis is coming off an impressive January win over Donald Cerrone. At UFC on Fox 6, Pettis picked Cerrone apart before finishing "Cowboy" with a well-placed kick to the body.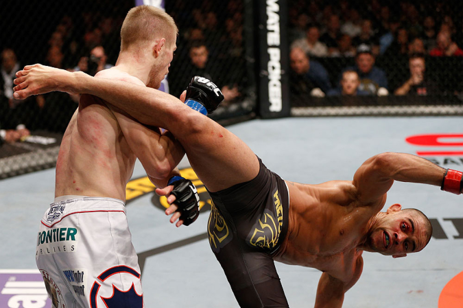 UFC.com
2013 Record: 1-0
Wins: Michael McDonald
Renan Barao picked up an impressive win over Michael McDonald in February, but his biggest opportunity to make a push for fighter of the year is still to come later on in 2013.
An exact date has not been set for Dominick Cruz's return to the Octagon, but Barao will be ready and waiting for a title-merging fight with the long-reigning champ when "The Dominator" is prepared to go.
With his submission victory over McDonald at UFC on Fuel TV 7, Barao became only the second fighter (behind Andrei Arlovski) to defend a UFC interim title in a non-title-merging contest.
Already at the top of the sport at 26 years old, Barao could be one of the best fighters in MMA for the foreseeable future, so his face will become familiar on lists such as this.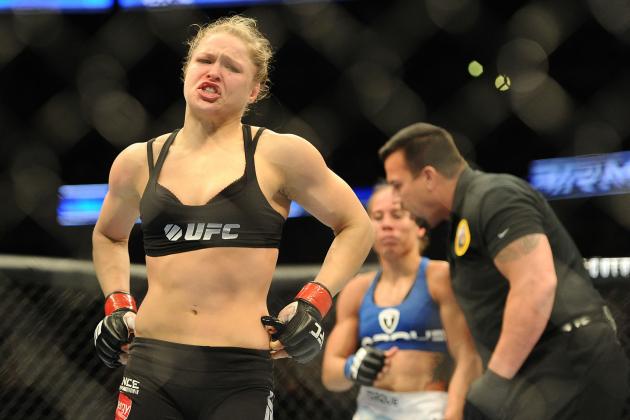 Jayne Kamin-Oncea-USA TODAY Sports

2013 Record: 1-0
Wins: Liz Carmouche
Say what you will about the competitiveness of the women's bantamweight division as it currently stands, but Ronda Rousey is on her way toward becoming one of the more dominant champions in all of MMA.
At UFC 157, Rousey won the first-ever female fight to take place inside the Octagon by submitting Liz Carmouche with her signature armbar. The women's 135-pound champion overcame the adversity of having Carmouche on her back with a neck crank before turning the tables and defending her belt for the first time.
Not only does Rousey now have as many title defenses as any UFC champion in 2013, she's made history. For that reason, she's likely to be considered one of the best fighters of the year as long as she holds onto her title.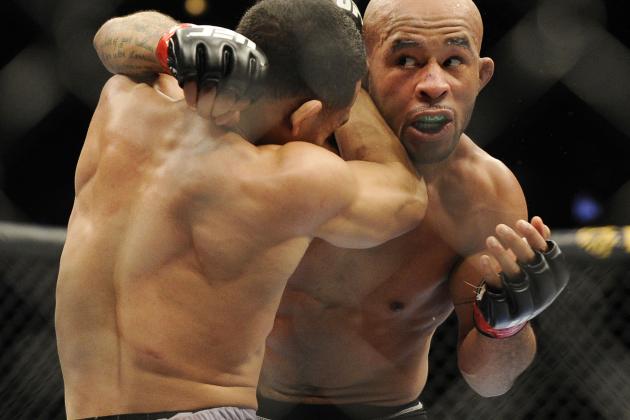 David Banks-USA TODAY Sports

2013 Record: 1-0
Wins: John Dodson
Demetrious Johnson had already been scheduled to defend his flyweight title against John Moraga, which would have given him a chance to take the lead for fighter of the year by defending his belt for a second time within the first four months of 2013.
Unfortunately, Johnson suffered an torn labrum and will require surgery that will keep him out of action for an unknown amount of time, putting his chances of becoming the best fighter of 2013 in jeopardy.
"Mighty Mouse" got off to an excellent start in 2013, defending the 125-pound championship for the first time in a competitive bout with John Dodson. After being dropped early in the fight, Johnson recovered and out-lasted Dodson in the entertaining five-round title fight.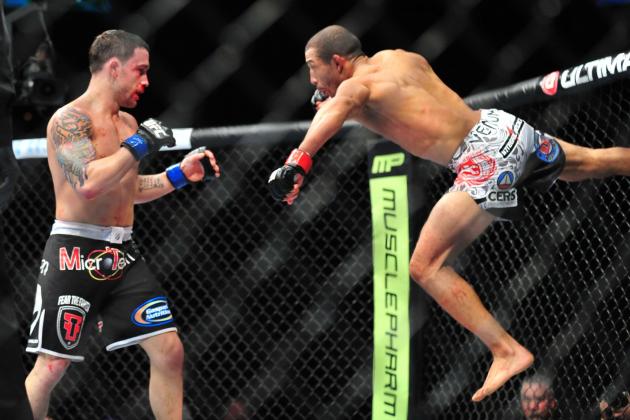 Gary A. Vasquez-USA TODAY Sports

2013 Record: 1-0
Wins: Frankie Edgar
While there are some contenders starting to make names for themselves in the 145-pound division, UFC featherweight champion Jose Aldo was running out of serious challenges.
Then, former lightweight titleholder Frankie Edgar decided to make a long-awaited move to 145 pounds and was given an immediate title shot. Edgar provided Aldo with a serious test and a rare blockbuster fight in the featherweight division.
After surviving the early rounds, Edgar gave Aldo everything he could handle in the championship rounds, but the Brazilian champion held on for a decision victory. Beating a lightweight great like Edgar finally cemented Aldo as one of the truly elite pound-for-pound fighters in the sport.
Now, Aldo has another former lightweight dropping down to challenge him. Should Aldo beat Anthony Pettis later this year, he'll likely have a huge lead in the race for 2013 fighter of the year.