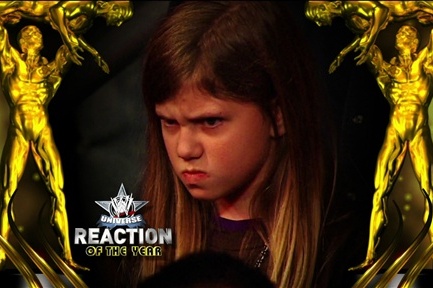 courtesy of watchmojo.com
What is it that makes a person a fan of professional wrestling and WWE? I have been mulling this over in my mind for more than a few years and a concrete answer never arrives.
When I talk to people about watching WWE, they usually describe a certain situation or superstar that caught their attention.
In looking back at my own relationship with WWE, I have come up with a hypothesis to describe how I became a pro-wrestling fan. Perhaps, this can also be used for the experiences of others.
Begin Slideshow

»

courtesy of ebay.com
For many, their first exposure to WWE is when they are children. The WWE Universe is immense to children, and the various larger-than-life character personas definitely can make a lasting impression.
According to WWE's Corporate website, "24 percent [of WWE's audience] are under the age of 18" ("WWE Corporate – News & Media"). With one quarter of the audience at such a young age, it is no wonder that one's first exposure to WWE could lead them to become part of the 76 percent over the age of 18 who still watch WWE.
When talking to many WWE fans, the history of WWE usually comes up. Earliest memories of watching WWE are discussed with glee and are remembered in a much better light than the current product. For many fans, the Attitude Era was their first exposure, which naturally leads to a nostalgic want for return to that type of WWE.
I was first exposed to professional wrestling before I could even remember it. Vaguely, I remember the battles of Hulk Hogan on shows like Saturday Night Main Event as a young child. My first concrete memories of watching WWE are seeing shows like Superstars, Challenge, and Raw in the early 1990s.
My favorites were Hulk Hogan, Macho Man Randy Savage, Mr. Perfect, Bret Hart, Owen Hart, Shawn Michaels and Jerry "The King" Lawler. All of them made an impression on me for various reasons. No matter face or heel, I enjoyed the entire spectacle even as a kid playing on my digital Hulk Hogan LCD game watch.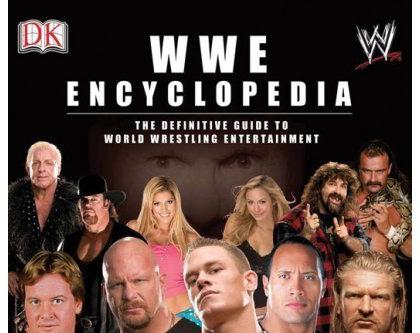 courtesy of j-cena.com
Building off psychologist Carl Jung and author Joseph Campbell's work with archetypes, author Caroline Myss identifies the following as many of the "archetypes that exist in human consciousness" ("Myss Library"):
Addict, Advocate, Alchemist, Angel, Artist, Athlete, Avenger, Beggar, Bully, Child, Clown, Companion, Damsel, Destroyer, Detective, Dilettante, Don Juan, Engineer, Exorcist, Father, Femme Fatale, Gambler, God, Goddess, Guide, Healer, Hedonist, Hero, Judge, King, Knight, Liberator, Lover, Martyr, Mediator, Mentor, Messiah, Miser, Monk, Mother, Mystic, Networker, Pioneer, Poet, Priest, Prince, Prostitute, Queen, Rebel, Rescuer, Saboteur, Samaritan, Scribe, Seeker, Servant, Shape-Shifter, Slave, Storyteller, Student, Teacher, Thief, Trickster, Vampire, Victim, Virgin, Visionary, and Warrior.
All of these archetypes have been presented in WWE at one time or another. Most of these are present today. It is the combinations of these character types, which make the weekly stories in WWE able to occur.
These are the same archetypes found in any sort of character-driven entertainment from plays to radio shows to blockbuster movies. Fans of WWE are attracted in part because of these basic elements.
My favorite storyline of all time in pro-wrestling is one I remember from my childhood. The turning of Owen Hart on Bret Hart in 1993 was a pivotal moment in storytelling in WWE for me as a child. I was shocked when Owen attacked his own brother and claimed he was in the shadow of Bret all his life.
I even remember the tiny details of this feud when Jerry Lawler became involved and traveled to the Hart Family house to show a large photo of Bret on the wall and a tiny wallet-size one of Owen next to it.
The stories and characters behind those stories make up a significant part of what makes one a fan.
courtesy of thesquaredcircleofwwe.com
It is no wonder that WWE puts a disclaimer in its programming to not imitate the superstars at home.
In elementary school, my friend, his older brother, and I used to pretend to be the superstars we saw on WWE Superstars and Challenge. We had a foam tag team championship as our prop, and we would "fight" over it in the living room imitating our favorite superstars.
We were always amazed by the maneuvers we would see each week. The confrontations in the squared circle were definitely exciting no matter who was in there. Most of the matches were between established superstars and "wimpy guys," as we called them, before anyone outside of the "business" knew the term "jobber."
Like everyone else who saw those weekend shows, we always knew the match outcomes, but it was fun to cheer the "local guy" or "ham-n-egger" on and see how and how quickly he would be defeated.
For WWE fans, the idea of "real" and "fake" is truly void. The need to even "suspend disbelief" is laughable, because pro-wrestling is something that fans just "get."
Trying to explain why I am a fan to those who do not understand can be as difficult to convey as trying to speak to someone who does not understand what language I am speaking. It is impossible sometimes.
For whatever reason, we are pro-wrestling fans and probably will always be if we are reading about it online.
Why did you become a WWE fan? Why do you think you still are one today? Do your reasons fall into any of my reasoning? Please let me know.