Young Man's Game: How Old Is Too Old for College Coaches?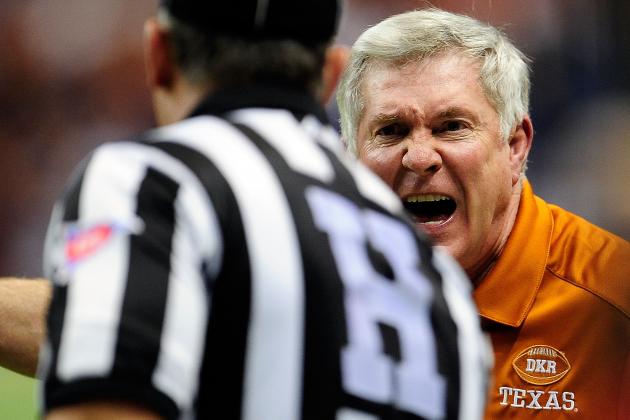 Stacy Revere/Getty Images

How old is too old for a college football head coach to succeed?
There are often cries for older coaches to be replaced because people think the coaches have been around too long and are becoming ineffective.
However, the nine older coaches in this list show that age doesn't seem to matter.
By older, we are talking 60-plus years old—or in the case of Mack Brown, 55 and older.
Between these nine coaches, you will find multiple trips to BCS games (and that's after their 60th birthdays), as well as conference titles, program records and programs getting put back in the right direction.
Read on for more detailed information in regard to some current coaches, as well as some of the greats, and their numbers after they hit their 60th birthdays.
Begin Slideshow

»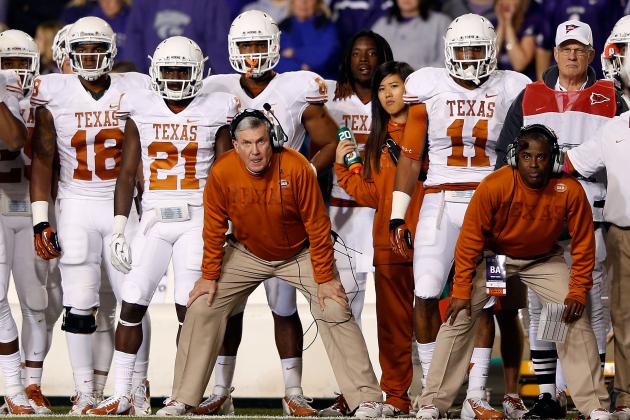 Jamie Squire/Getty Images

Age: 61
Record after 55: 67-24 .736
Mack Brown is a little younger than the rest of the head coaches on this list, but still old enough to qualify.
Texas may not have been great in recent seasons, but since a 5-7 season in 2010 they have improved in each of the last two seasons.
Brown continues to recruit well, and the Longhorns consistently reload with top-flight talent.
Since he turned 55, Brown has led his team to four double-digit win seasons, an appearance in the BCS title game and five bowl wins in six attempts.
If the Longhorns stay true to form next season, they will be back in that double-digit win range again.
And Brown will confirm that age does not matter as a head coach.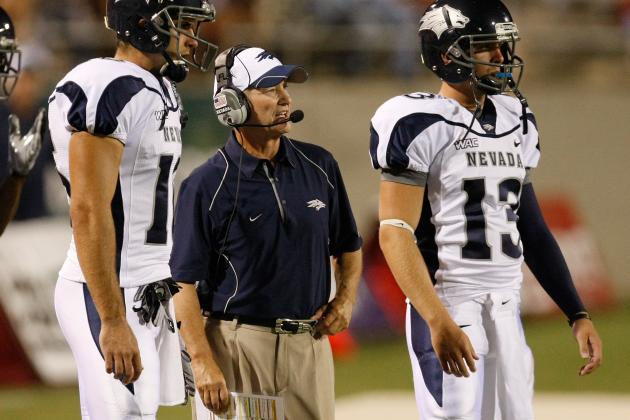 Ethan Miller/Getty Images

Age: 66
Record after 60: 48-30.615
Ault is generally credited with developing the "pistol offense" we see around the country at many levels of the game today.
He's also helped build Nevada into a program that develops NFL ready talent.
He has since announced his retirement from his position at Nevada, ending a great career.
While not a world-record beater after he hit the 60-year mark, Ault capped off an excellent career with eight straight winning seasons.
Again, score one for the old guys.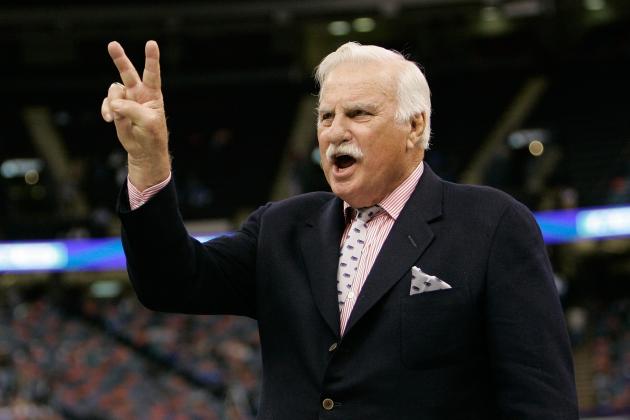 Chris Graythen/Getty Images

Age during last season coached: 77
Records after 60: 63-77-1.450
Schnellenberger originally retired from coaching after his one and only season at Oklahoma in 1995.
That was also his first season coaching after the age of 60.
He did not pick up again 2001 when he took over for a I-AA program: Florida Atlantic.
While he had a losing record, Schnellenberger was instrumental in getting the Owl's program off the ground, helping transition them to FBS status and leading the team to two bowl games.
While the argument could be made solely off of his record that hiring Schnellenberger was a mistake, the way he helped the program improve and the many "firsts" that he helped establish seem to indicate that coaching into his '70s was a good call.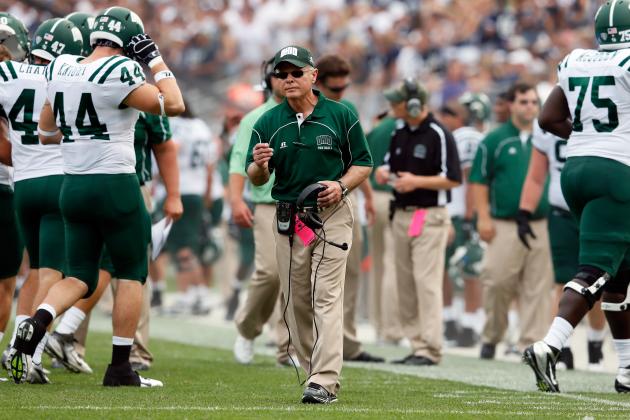 Rob Carr/Getty Images

Age: 68
Record after 60: 59-44 .573
Frank Solich has done his part in helping disprove the theory that coaching is just for the young guys.
Since taking over at Ohio, the program has gradually improved to the point where he was a legitimate coach of the year candidate in 2012.
He is also responsible for four straight bowl games and two consecutive wins in the post season.
With Solich utilizing the coaching skills learned under the great Tom Osborne at Nebraska, the Bobcats are heading in the right direction.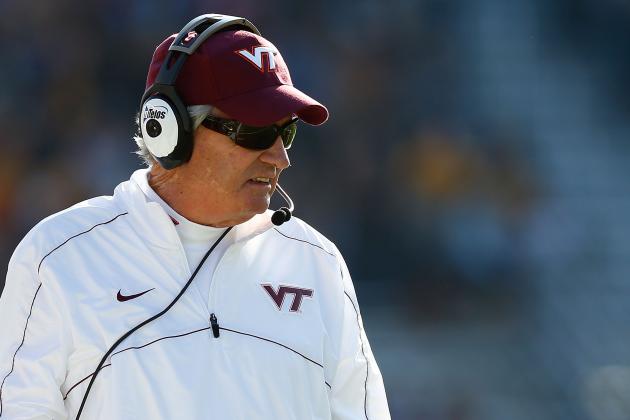 Jared Wickerham/Getty Images

Age: 66
Record after 60: 60-22.731
Beamer and his Hokies are the model of consistency.
Other than one deviation last season, when the team finished 7-6, his Virginia Tech squads have always finished with at least ten wins.
In eight of the last nine seasons, the Hokies finished with double-digit wins. They have also played in the ACC title game six of those same nine seasons.
While they have yet to win a national title under Beamer, the Hokies have appeared in six BCS games since the system began, and four since Beamer's 60th birthday.
He's may be one of the oldest coaches in the game, but continues to win.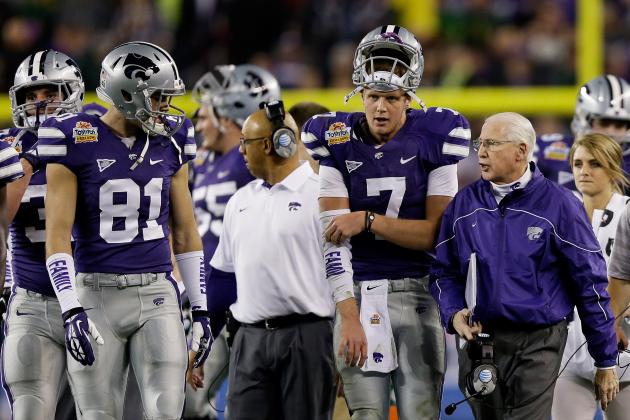 Ezra Shaw/Getty Images

Age: 73
Record after 60: 82-45.645
Bill Snyder is a great coach.
He turned around a Kansas State program that was absolutely desperate back in the '80s.
He's won two coach of the year awards, including on after his 60th birthday, and has a 28-11 record since his 70th birthday.
That includes a Fiesta Bowl appearance following the 2012 season.
If there is any evidence that age has little to do with coaching acumen, Snyder is it.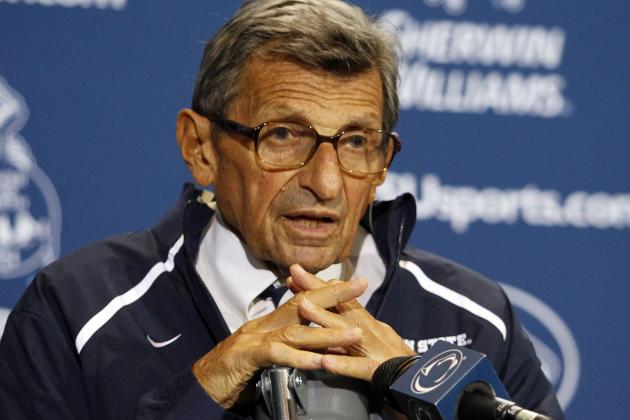 Justin K. Aller/Getty Images

Age during last season coached: 84
Record after 60: 207-105-1.661 (Vacated wins not deducted from win totals)
The late Joe Paterno, regardless of your opinion of him as a person, is the best example of the fact that age is really just a number when it comes to leading a college football program.
Paterno coached his last season at Penn State at the ripe, old age of 84, leading the Nittany Lions to a 9-4 season.
From his first full season coached after the age of 60, Paterno won a whopping 207 games, and led the Nittany Lions to eight double-digit win seasons.
While he never won a national title after his 60th birthday, and only won three conference titles during that time span, he could certainly be considered a success as an older coach.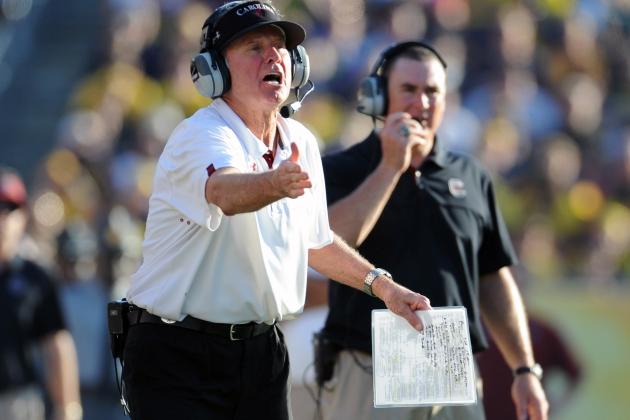 Al Messerschmidt/Getty Images

Age: 67
Record after 60: 66-37.641
Check out some of Spurrier's accomplishments in his first season not only coaching after age 60, but also his first at South Carolina.
The Gamecocks won their first game against Florida since 1939, the team's first win against Tennessee in Knoxville, and a program record five-game SEC win streak.
Spurrier has been instrumental in helping make the South Carolina program a competitive SEC program, and leading the school to two consecutive 11 win seasons—as well as two consecutive bowl games.
There are many schools that would trade a young coach for the 67-year-old Spurrier.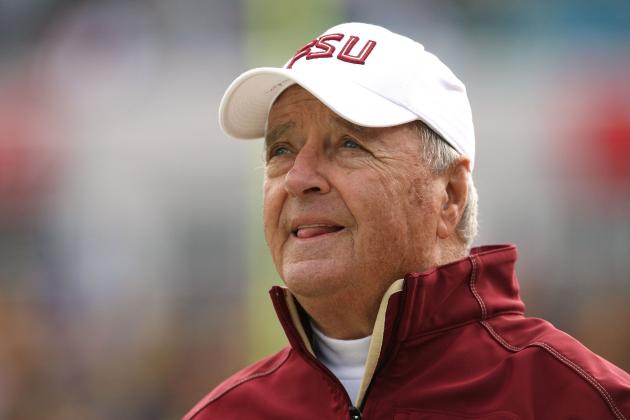 Doug Benc/Getty Images

Age during last season coached: 79
Record after 60: 194-57-1
Bowden is one of the best arguments that can be found for coaching at an advanced age.
After his 60th birthday, Bowden won two national titles, 12 conference titles and had double-digit win totals in 12 seasons.
While he did seem to slow down a bit toward the end of his career, with three 7-6 seasons out of his last four, the good seems to outweigh the bad.
He was a great coach, and continued to be so well after he hit 60.