Best NBA Fantasy Basketball Specialists Who Are Still Available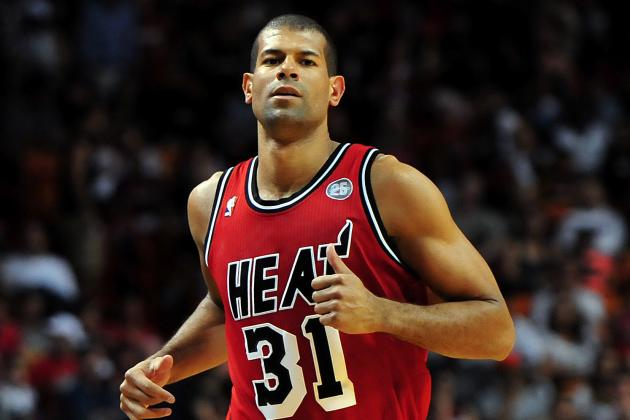 Steve Mitchell-USA TODAY Sports

Trade deadlines in the NBA frequently bring big and exciting names to the forefront of news cycles by way of deals between teams.
Fantasy basketball trade deadlines tend to be more like their NBA counterpart this season; few big names actually get moved as elite teams seek to keep continuity and avoid gutting the core of their squads.
Helpful swaps, therefore, may have to come between fantasy owners and waiver wires. Specialists abound in shallow leagues, ready to make positive contributions to particular categories from the bottom positions of a fantasy lineup.
The following five players are available in over 83 percent of ESPN.com fantasy leagues. All five have a specific role that they can play to bump your fantasy basketball team's performance in a given category.
Begin Slideshow

»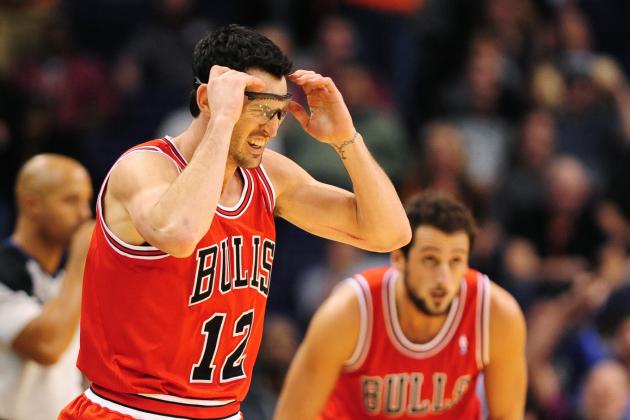 Jennifer Stewart-USA TODAY Sports

The Pick: Kirk Hinrich, PG/SG, Chicago Bulls
ESPN Ownership Percentage: 16.4
Kirk Hinrich hasn't received a whole lot of recent run due to an elbow injury that kept him out of the overwhelming majority of the Chicago Bulls' contests in February. In two of his three games back on the floor, he racked up double-digit assists, averaging 9.0 per game since Feb. 19.
His efficiency (37.8 field-goal percentage, 69.9 free-throw percentage) isn't something that'll boost a fantasy basketball lineup, but Hinrich is only attempting 6.6 field goals and 1.7 free-throws per game on the season. He can also get you a nightly five assists and a steal.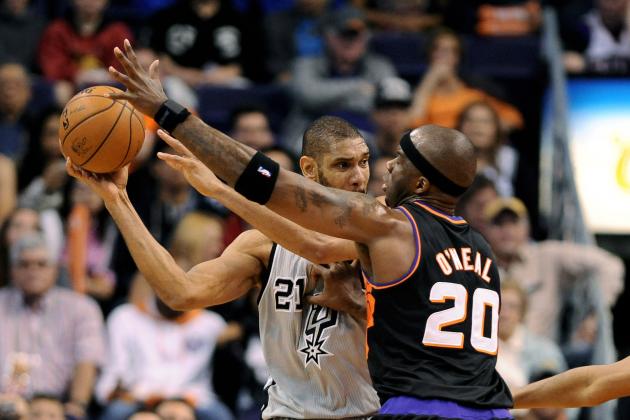 Jennifer Stewart-USA TODAY Sports

The Pick: Jermaine O'Neal, C, Phoenix Suns
ESPN Ownership Percentage: 12.4
Don't tell Jermaine O'Neal that it's been three years since he was a double-digit scorer in the NBA. Don't tell him that he can't be efficient coming off the bench, and don't tell him that, at 34 years old, his double-double days are behind him.
All of those statements suggest that he can't still bring it in limited minutes and that's obviously not the case. The only reason why his February performance is considered to be that of a blocks specialist—rather than an outright stud—is that his minutes are so low.
O'Neal played 21.7 minutes per game in February for the Phoenix Suns, accumulating 1.9 blocks per game. Even better is that aside from his turnovers (2.3 per game), he doesn't hurt you anywhere.
In his last 11 games, O'Neal converted 57.6 of his field-goal attempts and 87.1 percent of his free-throw tries en route to averages of 11.4 points, 8.5 rebounds, 1.1 assists and 0.4 steals.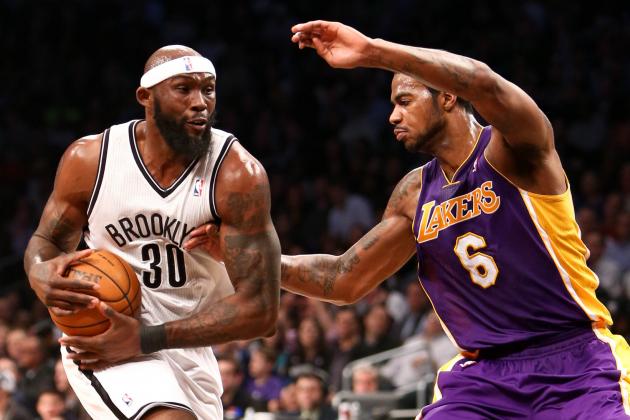 USA TODAY Sports

The Pick: Reggie Evans, PF, Brooklyn Nets
ESPN Ownership Percentage: 2.0
Reggie Evans is virtually untouched in fantasy basketball circles, and rightfully so—he doesn't score (3.5 points per game in 2012-13), drop dimes (0.5 per game), block shots (0.2 per game) or get his rare shot attempts to be successful at a high rate.
On 2.6 field-goal attempts per game, the power forward is shooting 45.2 percent. He's making 50.4 percent of his 2.3 freebies a night.
What he does well is get boards: In just 22.9 minutes per game, Evans is pulling down 9.2 rebounds and accumulating 0.9 steals. With a February uptick in minutes (to 25.9), his glass-cleaning skills were reflected in the form of 10.8 rebounds per game.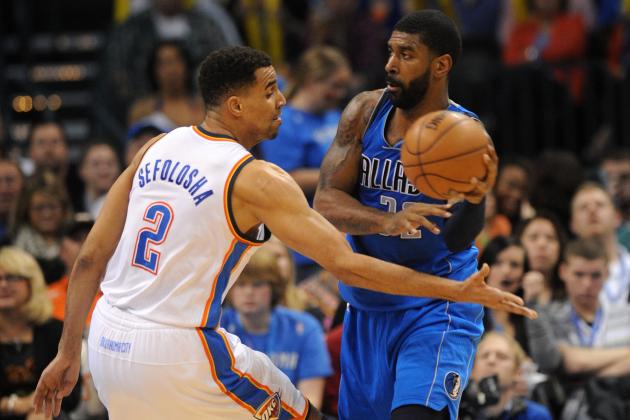 USA TODAY Sports

The Pick: Thabo Sefolosha, SG/SF, Oklahoma City Thunder
ESPN Ownership Percentage: 4.9
Thabo Sefolosha had a very efficient February. He's not filling up the stat sheet with his 7.1 field-goal attempts per night (27.9 minutes per game), but the swingman is putting up 9.9 points on 51.3 percent field-goal shooting, 45.5 percent three-point shooting and 90 percent free-throw shooting.
Outside of his 1.8 made threes per game, Sefolosha's fantasy appeal is the same as it is in the NBA: defense. Thabo garnered 1.6 swipes per game in February while turning the ball over 0.9 times a night.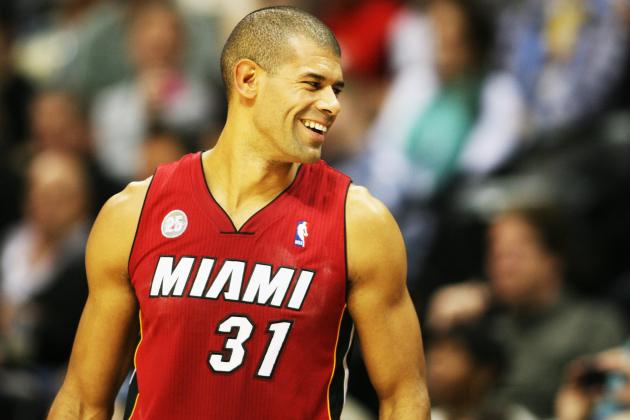 Chris Humphreys-USA TODAY Sports

The Pick: Shane Battier, SF, Miami Heat
ESPN Ownership Percentage: 1.3
Now that the free-agent cobwebs have cleared, the first name to come up when considering the Miami Heat and three-point specialists would be Ray Allen, but the guy who's knocking down the most shots from outside on a per-game basis is named Shane Battier.
His marksmanship was on another level in February, as Battier sizzled the nets 2.8 times per game from outside—accounting for 91.7 percent of his total made field goals. He shot 52.9 percent from the field and made all four of his free throws in February.
Aside from the directly correlated points category that accompanies three-point shooting, Battier doesn't contribute much in the fantasy world. If you just need a sniper, though, look in the direction of the 34-year-old.
For more fantasy basketball analysis and opinions, follow Jamal on Twitter: Follow @StatManJ