Biggest Takeaways from Week 1 of MLB Spring Training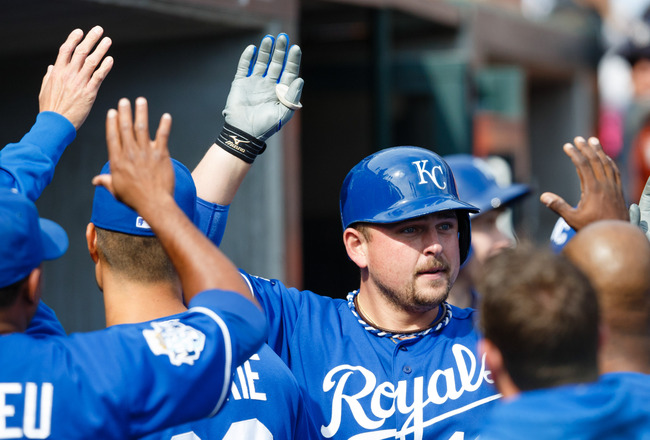 Rick Osentoski-USA TODAY Sports
With just a month separating us from Opening Day, MLB teams around the league are well into the swing of the Cactus and Grapefruit League seasons in their respective camps.
We're seeing the emergence of some familiar faces in early action, and though some highly touted teams haven't notched many wins early on, we all know spring training success isn't always shown in the win-loss column.
Teams all over the league will have some crucial decisions to make over the next few weeks, but in the meantime they're left to stew over the first week and everything that comes along with the constant activity on the diamond.
Here are some notable observations from early action around the league.
John Lackey Is Improving, Slowly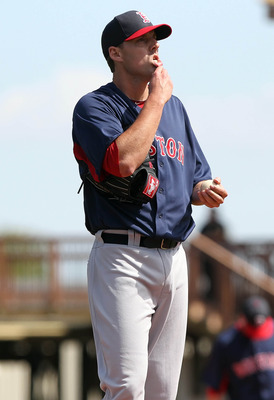 Kim Klement-USA TODAY Sports
John Lackey won 14 games in 2010, although his strikeout numbers went down from earlier in his career, while his walk rate went in the other direction.
Lackey posted a career-worst 6.41 ERA in 28 starts with Boston in 2011 before undergoing Tommy John surgery that would sideline him for the entire 2012 season.
Heading into spring training, there has been plenty of attention paid to Lackey's ability to return to form. Though his ERA might not show it after two short outings, he did note that he's feeling good on the mound and feels ready for the season.
Justin Morneau Knows It's a Contract Year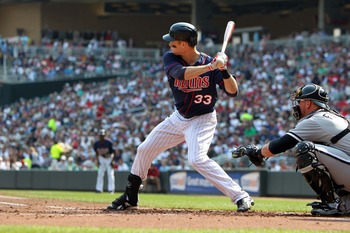 Brace Hemmelgarn-USA TODAY Sports
After struggling through concussion problems and other injuries over the past couple of seasons, Justin Morneau appears to finally be hitting his stride.
He went deep 19 times in 134 games in 2012. His numbers were up in virtually every category last season, and Morneau will look to remain healthy in 2013 as he enters the final year of his contract.
Morneau has had a strong spring so far, and with the Twins in need of some offensive production, he's poised to put up numbers that will earn him another solid payday next offseason.
Yankees Will Need Help on Offense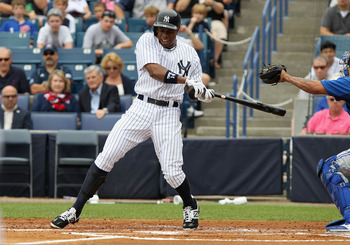 Kim Klement-USA TODAY Sports
With the number of blows the New York Yankees offense has been dealt in the past few months, the team will need to get everything it can out of the players it still has in the lineup.
The power that Alex Rodriguez and Curtis Granderson provide will certainly be missed early on. While Robinson Cano and Mark Teixeira will help, the offense will need more.
The Yankees are still sorting through who will be able to step up until they have an ideal lineup on the field, and with a month remaining before Opening Day, they've got plenty of time to assess their options.
Ben Revere Can Handle Phillies CF Gig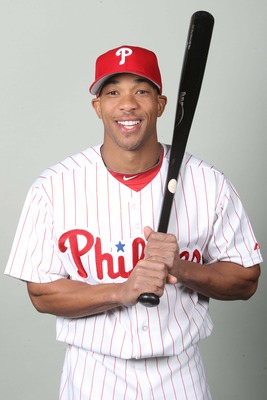 Kim Klement-USA TODAY Sports
Free-agent names like B.J. Upton and Michael Bourn were likely candidates to be the center fielder of the future for the Philadelphia Phillies, but in the end the team opted to pull off a trade to get its guy.
Coming over from Minnesota in exchange for Trevor May and Vance Worley, Ben Revere will be under team control through 2017.
He possesses a great deal of speed on the basepaths and has shown good patience at the plate so far this spring. If he can continue his performance into the season, the team won't miss Shane Victorino as much as it once thought.
King Felix Is Fine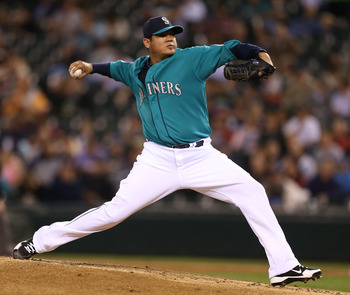 Otto Greule Jr/Getty Images
The highlight of the offseason for Mariners fans came when the team announced the megadeal that will keep ace Felix Hernandez around for the foreseeable future.
A hiccup arose when his health came into question, but his pitching sessions this spring seem to have quieted any concerns.
Hernandez should be set to make his first start of the spring in a week or so. If he's able to maintain his progress, he should be in good shape to start off the season firing on all cylinders.
Kansas City's Start Won't Translate to Regular-Season Success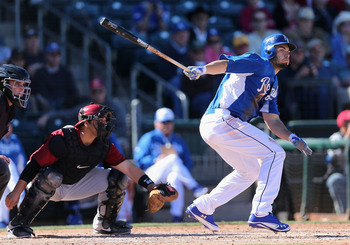 Christian Petersen/Getty Images
The Kansas City Royals made some major improvements to their team this offseason, not the least of which were the additions of James Shields and Wade Davis to the pitching staff.
Kansas City's pitching has been a big part of its 6-0 start in Cactus League play. While there's plenty of reason for optimism about the Royals' chances to improve in 2013, fans need to be careful about getting too excited about any records posted in spring training.
After all, the Los Angeles Angels still haven't won a game this spring.
Aroldis Chapman Can Make It as a Starter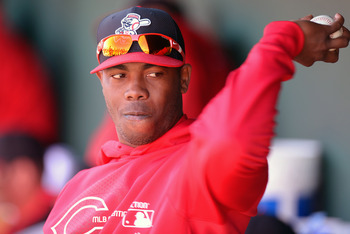 Jake Roth-USA TODAY Sports
When Aroldis Chapman came into the league, he was known almost solely for the unrelenting heat he put behind his pitches.
His lack of control on the mound was a concern for the Reds, and if they hoped to effectively use him in the starting rotation, Chapman would need to improve his command of the plate.
To his credit, that's exactly what he's done this spring. With his control improving and the ability to change speeds heading in the right direction, Chapman could very well fit in as a starter in the Reds rotation.
The Indians REALLY Want Fans in Seats This Season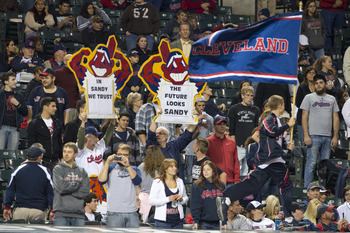 Jason Miller/Getty Images
The Cleveland Indians have made a couple of big improvements to their offense this offseason with the signings of Nick Swisher and Michael Bourn.
With those moves out of the way, the front office has turned its attention to improving the game-day experience for fans.
The Indians did that in a big way this week when they announced concession prices will be greatly reduced this season, with a lineup featuring $4 beers, $3 hot dogs and $2 refills on other beverages.
Those prices are nearly half what other stadiums offer, so there really aren't any reasons for fans to stay away from Progressive Field this season.
Keep Reading