One Improvement Each Key Golden State Warriors Player Must Make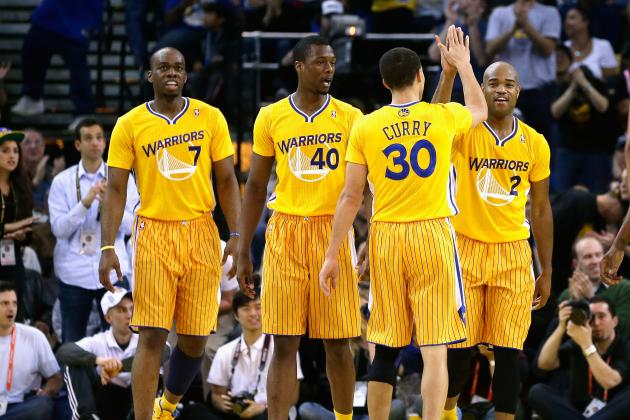 Ezra Shaw/Getty Images
No, the jerseys are not one of them
The Golden State Warriors are struggling right now.
However, improvements from each key member of the rotation will get them back on track to the NBA playoffs.
After a posting a 4-8 record in the month of February, things aren't looking nearly as good as they were before the All-Star break.
If the Warriors can make a few corrections, we won't just be discussing the fact that they made the playoffs, the topic will be how good of a seed they earned.
Begin Slideshow

»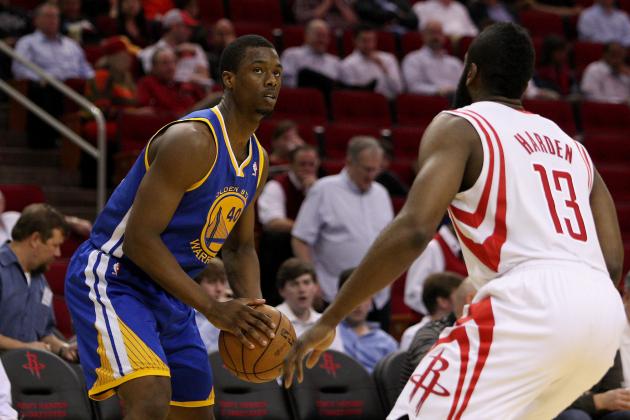 USA TODAY Sports

Consistency
The injury to Brandon Rush put even more pressure on the rookie who was already in the starting lineup for a playoff bound team.
Because of that, not only do the Warriors need offense out of Harrison Barnes, they need him to supply the defense that was lost when Rush went down.
While he has been solid for the most part defensively, he must become more of a consistent threat on offense. During the Warriors' six-game losing streak in February, Barnes made just 19 shots. That includes a game with seven made field goals.
The Warriors are going to need Barnes to perform on a consistent basis, and after watching him play for half a season now, there is no reason not to ask that out of the rookie.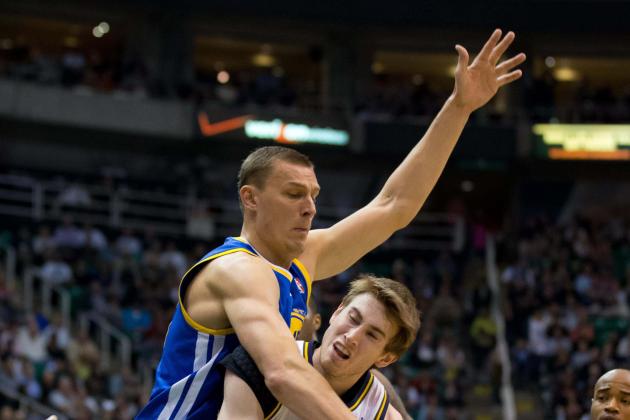 USA TODAY Sports

Limiting Bad Fouls
Andris Biedrins has been solid this year, doing exactly what has been asked of him. Since that's not much, there isn't much for him to improve on.
However, with Festus Ezeli struggling and Andrew Bogut sidelined with injury, Biedrins finds himself as the Warriors starting center.
He has to find a way to stay out of foul trouble and stop sending opponents to the line. Currently, he's averaging nearly one foul every five minutes played.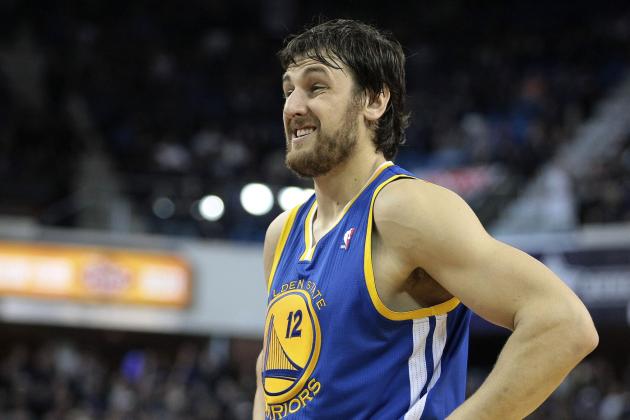 Kelley L Cox-USA TODAY Sports

Conditioning
Well that and to just play.
When Bogut has been able to suit up, understandably he has looked tired.
His main goal right now should be to get healthy so that he can contribute as soon as possible.
Here's hoping.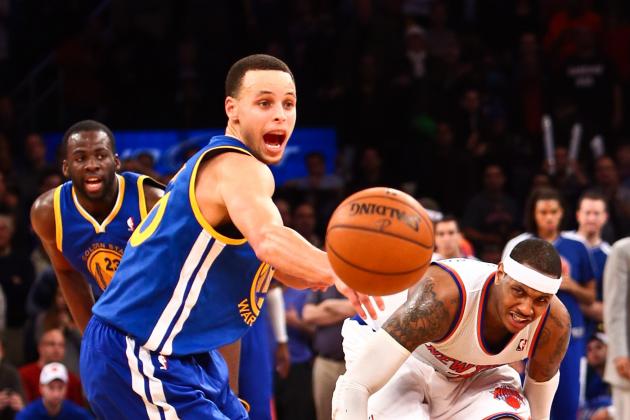 USA TODAY Sports

Limiting Turnovers
Despite not making the team, Stephen Curry is having an All-Star season.
After his 54-point performance in Madison Square Garden, you'd like to see Curry shoot more than 17.4 attempts per game. But with so many mouths to feed, that might not be possible. So the only nitpick improvement for him to make is to limit his turnovers.
Three turnovers per game is not very bad for a point guard that averages 37:47 minutes, but he has kicked it up a notch in the month of February, averaging 3.4 TOs per game.
Turnovers, ill-timed or not, have been killing the Warriors lately. If Curry can lead by example and trim down the giveaways, it might make the difference between playing the Oklahoma City Thunder in the first round or not.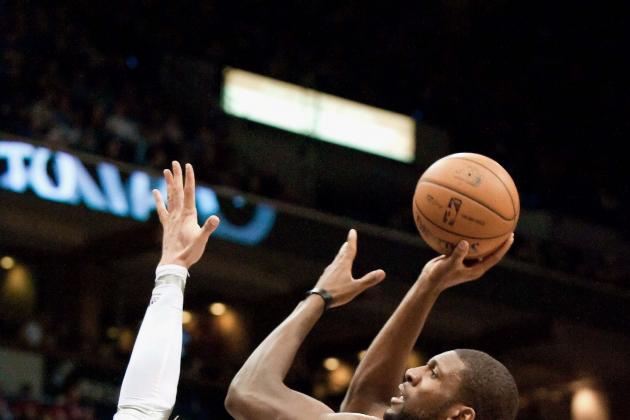 Greg Smith-USA TODAY Sports

Providing Even the Smallest Bit of Help on Offense
How's this for a weird stat line.
The Warriors are 9-3 when Ezeli plays 20 or more minutes.
Once upon a time, Festus was providing the Warriors with solid defense. The problem though, was that as good as he was on defense, he was twice as bad on offense.
With his inefficiencies, his minutes have dropped and he is being outplayed by Biedrins!
In the month of February, Ezeli averaged 7.6 minutes per game. Golden State was 4-8 during that month.
The Warriors need Festus back and contributing. If he can at least appear like he is helping on offense, that just might get him back to playing quality minutes.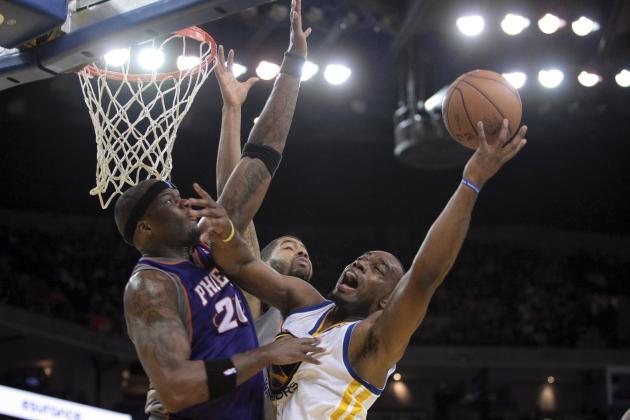 USA TODAY Sports

Getting to the Free-Throw Line
Six.
That how many games Carl Landry attempted six or more free throws since the turn of the year.
Adversely, he attempted more than six in 12 games before the start of the New Year.
Suffice it to say, Landry hasn't been quite as good as he was at the beginning of the season. It appears like the fewer free throws he attempts, the less aggressive he's been.
If he starts taking it strong to the hoop again, his game and free-throw attempts should rise.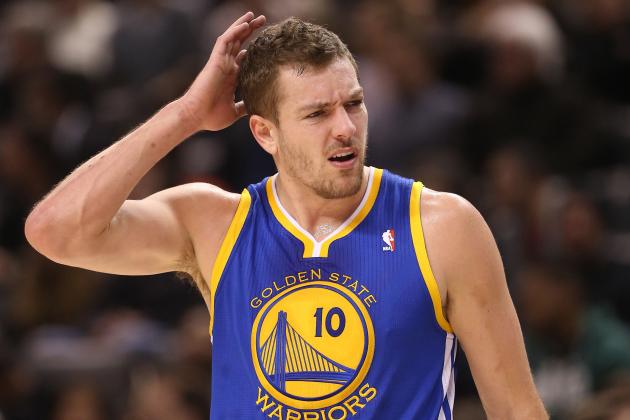 Tom Szczerbowski-USA TODAY Sports

Limiting Turnovers
If Curry needs to limit his turnovers, then Lee, who is averaging 2.7 turnovers per game, is in the same boat. Like Stephen, he is having such a fine season there isn't much to complain about.
Lee also bumped up his turnovers per game in February—nearly a half more per game like Curry. For the rest of the season, if David can produce at the same level he has been minus the turnovers, the playoffs will become a sure thing.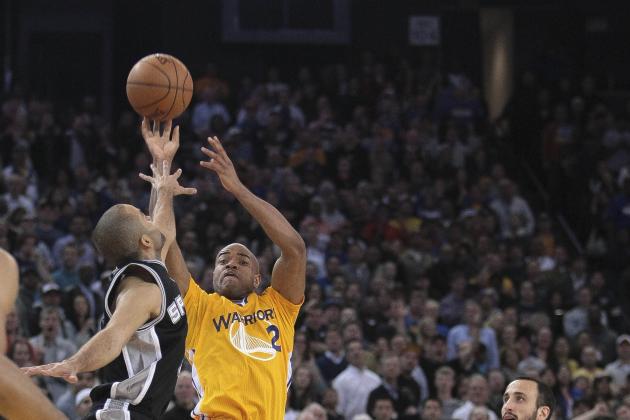 USA TODAY Sports

Shot Selection
Jarrett Jack is shooting the ball very well this season at 46.5 percent.
Just imagine how much higher it would be if he didn't go through lulls where he tends to "jack" highly-contested shots?
If he can break down the opposing defenses a little more and take the ball to the rim, not only will he get more layups, he will get to the free-throw line more as well. Which would be beneficial since he is shooting 86.4 percent from the charity stripe this year.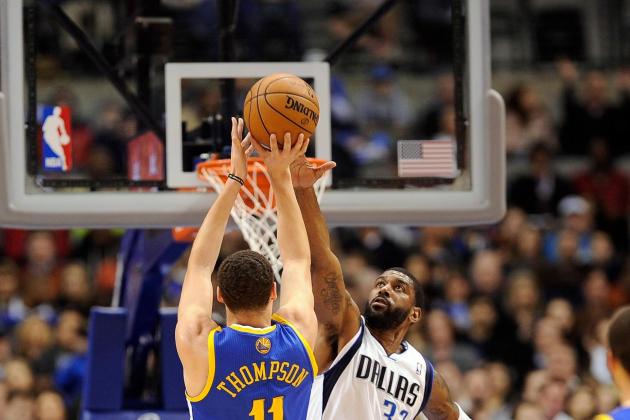 USA TODAY Sports

Well first off, Klay Thompson needs to improve his cash flow.
Klay Thompson's parents are docking his allowance for getting involved in the Warriors-Pacers fight: deadsp.in/OYQKELV

— Deadspin (@Deadspin) February 28, 2013
Outside of that, his shooting percentage could use a boost.
Klay hasn't progressed like most thought he would this season, but still, he has been solid on the floor for the Warriors. Offensively, he has not made a big leap, but it's his defense that has really come along.
He is putting a lot of effort on the defensive side of the ball now, and that loss of stamina may account for his low field-goal percentage. Same goes for all the contested shots he takes, which has taken his field-goal percentage roughly three percent lower than his rookie year. Even worse, his fourth quarter shooting percentage is at 30 percent.
Klay has got to start taking smarter shots, which should lead to more baskets. His stroke is just too pretty for them not to be falling in at a higher rate.