South Carolina Football: How Difficult Will Each Game Be?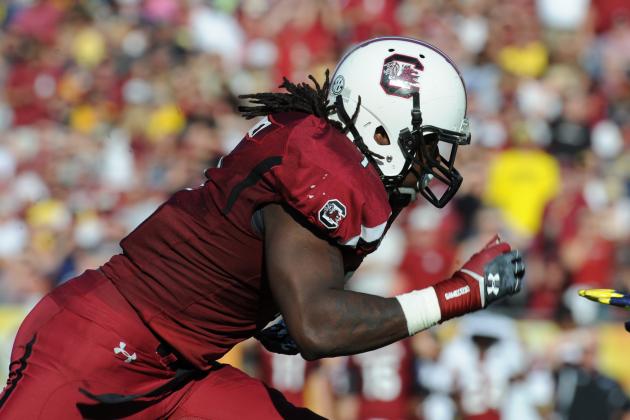 Al Messerschmidt/Getty Images

South Carolina has a great chance to have another awesome season. In the way of what people would call a "successful year" is a group of 12 different games.
There is absolutely no way to predict how well a team will play on any given Saturday. Even though it's fun to make predictions, you can just truly never tell. Which is why you have teams like Alabama look unbeatable almost all year and still slip up and lose to Texas A&M.
Which games are the hardest for the Gamecocks? Which ones should be a cakewalk?
Here's my take (by groups of games) on how the games stack up.
Begin Slideshow

»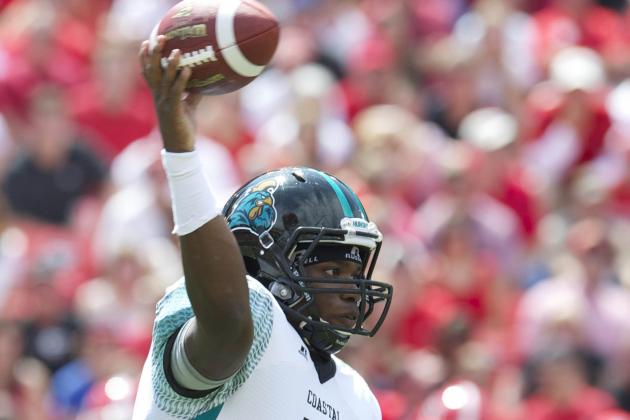 Dale Zanine-USA TODAY Sports

You know the group I'm talking about here.
These are the games that no network picks up so your pay-per-view channels grab them up and charge you your first born to watch it.
It will be grainy lo-def, no doubt. To top it all off, instead of commercials, you get to watch the empty field! I don't love commercials, but staring at a field is possibly worse.
Jadeveon Clowney could possibly kill a man.
The Games:
Coastal Carolina
Clemson (Just kidding. More on them later).
Joe Robbins/Getty Images

This group belongs to the teams that South Carolina will be favored (possibly heavily) to beat in 2013. They're the type that could beat the Gamecocks if they don't play completely focused and disciplined football.
They either aren't used to playing football against an athletic team like the Gamecocks (Central Florida) or they're old powers who have hit rock bottom (Tennessee, even though they played the Gamecocks close last year, are going to be far worse in 2013).
These are the games that the Gamecocks should not lose.
The Games:
Central Florida
Kentucky
Tennessee
Missouri
Arkansas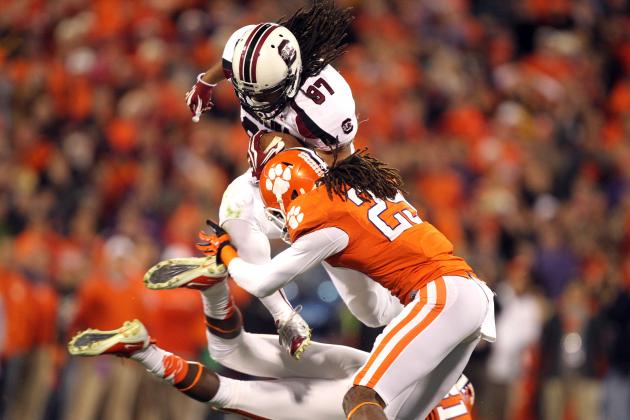 Streeter Lecka/Getty Images

These are the games that many call "swing games." They're tough, and you if you win them all, you have a great chance of having a quality season. These games are tough, physical, and absolutely not "easy wins" by any stretch of the imagination.
They're also truly fun games to watch and involve some solid rivalries.
The Games:
North Carolina
Vanderbilt
Mississippi State
Clemson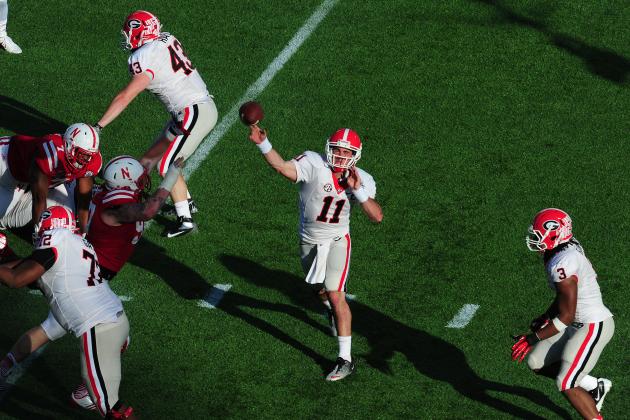 Scott Cunningham/Getty Images

Two games are going on this list. A difficult game against Georgia in Athens and an even tougher game against Florida.
These two teams are going to be very strong next year. Georgia loses a great deal on defense, but they are still going to be great on offense. Florida is a strong all around team.
If the Gamecocks can strap up and win these games, they should waltz into the SEC championship, and actually be prepared to play a team like Alabama.
The Games:
Georgia
Florida