Kentucky Basketball: 5 Keys to Maintaining Surge as Road Tests Loom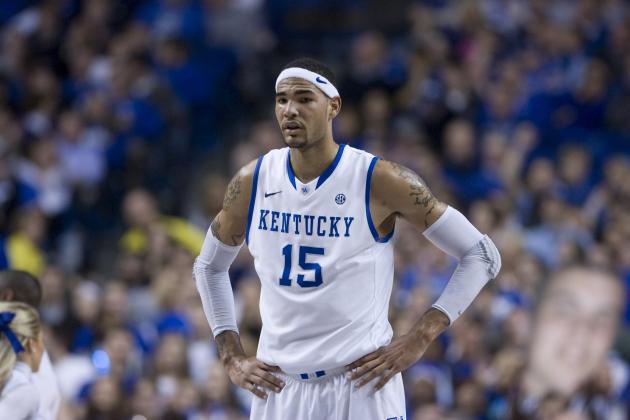 Mark Zerof-USA TODAY Sports

The Kentucky Wildcats are in the NCAA tournament. For now, anyway.
Three games remain on the Wildcats' regular season schedule. The first two are road games. The last is a matchup that could determine the SEC regular-season champion.
But first, Kentucky must take care of business on the road.
Big Blue Nation knows that road games are far from predictable this season.
In both games (Mar. 2 at Arkansas and Mar. 7 at Georgia), Kentucky will be faced with separate challenges.
Archie Goodwin will be returning to his home state on Mar. 2. Razorback faithful might not be appreciative of his departure.
Win or lose in Fayetteville, Kentucky's game against Georgia has "trap" written all over it. A chance to win the SEC by beating Florida will be piquing the minds of Kentucky fans, players and coaches.
Here are the five keys for Kentucky to continue their surge into their final road trip of the year.
Begin Slideshow

»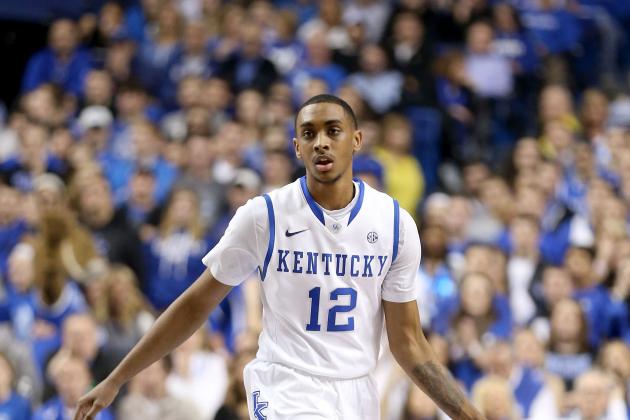 Andy Lyons/Getty Images

Strong guard play, particularly from Ryan Harrow and Julius Mays, has made a huge difference for the Kentucky offense in the last three games.
The offense has a "flow" to it that simply hasn't been there this season.
This could be because the 'Cats are finally getting used to playing with each other, or we're seeing what we expected to see at the beginning of the year.
Harrow has played in John Calipari's offense for a year. Mays is the oldest contributor on the team.
Both were expected to strengthen the Wildcats backcourt this year. We've seen strong guard play in the last three games, and it needs to continue.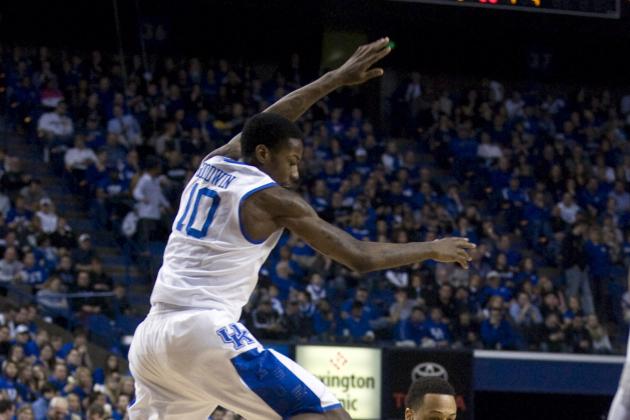 Mark Zerof-USA TODAY Sports
None of this, Mr. Goodwin.
Arkansas and Georgia sport two elite guards.
BJ Young (Arkansas) and Kentavious Caldwell-Pope (Georgia) are both projected as first-round draft picks in the 2013 NBA Draft by ESPN.
That is why the defense you see from Archie Goodwin in this picture will be unacceptable. Both Young and Caldwell-Pope average over 15 points per game, and both are capable of dominating a game.
Caldwell-Pope hasn't scored under 10 points this season.
It will be a team effort to stop these guards. Kentucky must be up to the task to avoid any Elston Turner-like performances.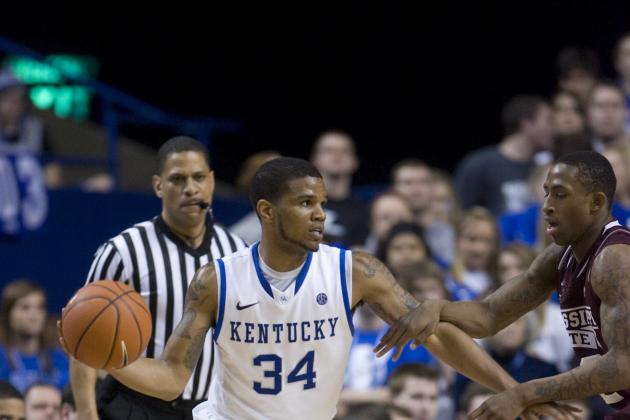 Mark Zerof-USA TODAY Sports

This is something that Kentucky has not shown all year on the road.
The Wildcats' best road game, likely a win at Ole Miss, has the look of a dominant performance on paper.
But late in the second half, Kentucky nearly folded. After an Archie Goodwin jumper, Kentucky was up 73-56 with 10 minutes left to play.
With 4:29 to play, the score was 73-72.
Ole Miss never regained the lead, sure, but it was a near-disaster for the Wildcats.
Has Kentucky matured? Or will we witness another Tennessee-like debacle?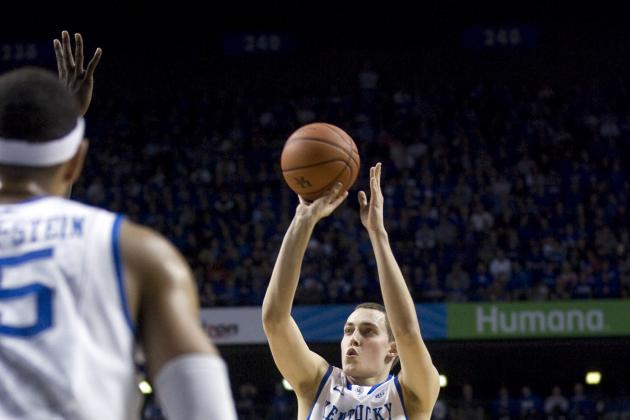 Mark Zerof-USA TODAY Sports

As noted in the previous slide, Kentucky has given up massive runs that, if not checked, can snowball into ugly blowouts.
Runs will happen. Players will get hot, and Kentucky will misfire on offense. The home crowd will love it.
But how long will the run last? Will it last an entire game, like on Feb. 16 at Tennessee? Or will it be a surmountable six-minute run akin to the Ole Miss game?
Limiting runs will be critical for Kentucky to stay in these final two road contests.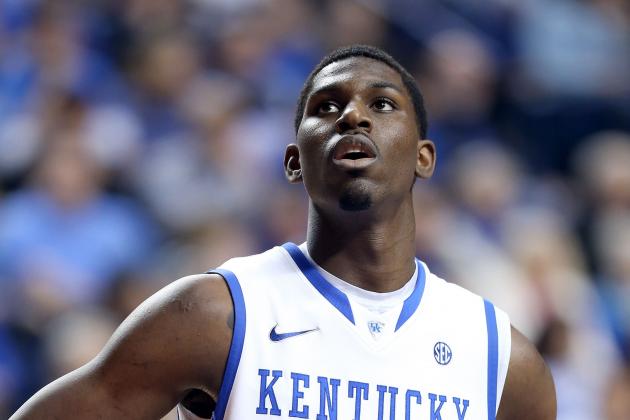 Andy Lyons/Getty Images

The worst is over for the Kentucky Wildcats.
Gone are the ugly home losses to inferior teams.
Gone are the uninspired performances on the road.
Kentucky has the look of a new team without Nerlens Noel. The "team" has played like a team in their last three wins, and with an NCAA bid firmly in their sights, now is the time to maintain that surge.
It's now or never for the Kentucky Wildcats. These two road games will test the endurance and focus of the now-grown Wildcats.
Has Kentucky improved? Or are they simply benefiting from a generous home slate?
Now is the time for Kentucky to prove they belong in the NCAA tournament.