WWE: John Cena Is Not the Man to End The Shield, 4 Others Who Should Instead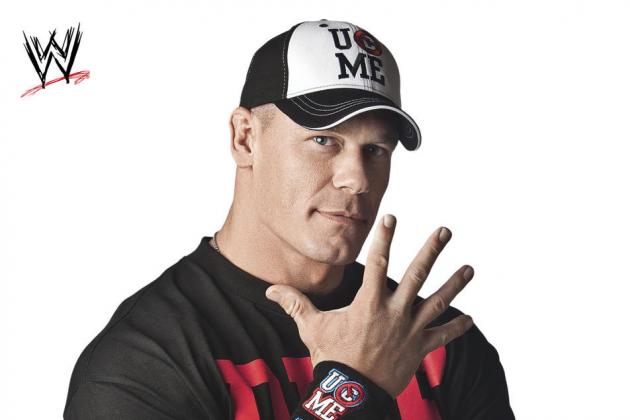 Photo Courtesy WWE
The Shield is perhaps the hottest storyline going in WWE right now. They have beaten Team Hell No, Chris Jericho, Sheamus, Ryback and even John Cena. But in most cases, groups don't last forever.

That begs the question: Who is the best candidate to eventually defeat The Shield once and for all?

Not that The Shield is going anywhere anytime soon. They shouldn't. They should have a long run that ends in an all-out war. But when the time comes, The Shield will end.

When that happens, John Cena should be nowhere near The Shield. After all, John Cena is not the man to end them. Here are four other WWE Superstars that should be the ones to do it.
Begin Slideshow

»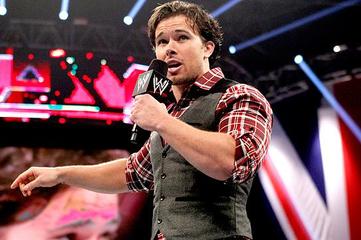 Photo Courtesy WWE
Brad Maddox seems to have had a change of heart. After initially aligning himself with CM Punk and Paul Heyman, he was spurned. He was then led backstage by Heyman where The Shield proceeded to put a beatdown on him.

Since then, he has gone to Vince McMahon and turned on Heyman, and by default CM Punk. He then called out The Shield.

While Brad Maddox may not have a big in-ring wrestling future, he's got a very promising career in WWE. Maddox looks to have a role as an authority figure or manager, and he has the persona to make it convincing.

Maddox could easily hire other NXT call-ups or current WWE wrestlers to do his dirty work. Best of all, an all-out battle between Maddox and his stable against Heyman and The Shield could establish Maddox as a serious player in the WWE on-screen power structure.

If WWE is committed to having Maddox as an on-screen character for years to come, having him lead the charge against, and defeat, The Shield and Paul Heyman would solidify his position.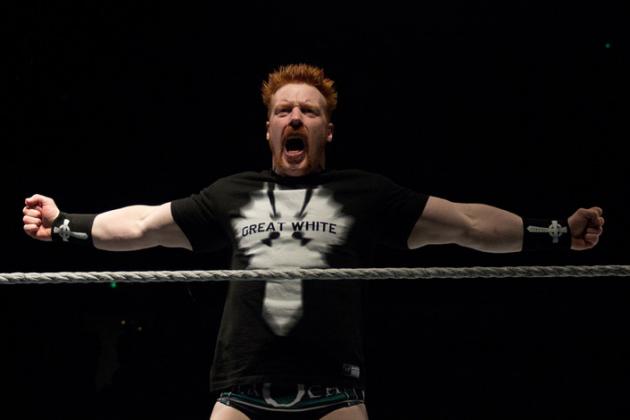 Photo Courtesy WWE
Sheamus, more than most, would love nothing more than to destroy The Shield. They have beat him down and even speared him through a barricade at Elimination Chamber. Long story short, Sheamus wants revenge.

Sheamus is a wrestler that seems to be unable to take that last step and reach superstar status. If he were to get into a long protracted feud with someone like Roman Reigns, as well as the rest of The Shield, it could be a big storyline.

Sheamus has defeated John Cena for the WWE Championship at a pay-per-view, but he just can't seem to quite break through to be a true headliner. Since The Shield is a top storyline in WWE, inserting Sheamus, who is already popular with the crowd, could be what it takes to get him over.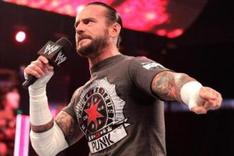 Photo Courtesy WWE
CM Punk has a legitimate gripe with The Shield. Many, including Punk, might argue that The Shield cost CM Punk his WWE Championship match against The Rock at Royal Rumble. And he does have a point. Without The Shield's interference, CM Punk could very well have defeated The Rock and retained his title.

With Heyman basically the mastermind behind The Shield, Punk's gripe could quickly become much more. He could blame Heyman and turn on him. And Heyman, who once paid The Shield to protect CM Punk, now pays them to destroy him.

CM Punk could feud with The Shield, especially Dean Ambrose. Not only would those matches be stellar, but it would further inflate CM Punk's already massive ego when he finally wins.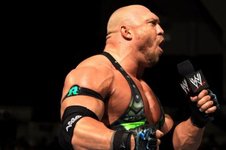 Photo Courtesy WWE
If there is any one person who can rightly claim to have the most to gain from defeating The Shield, it's Ryback. The Shield have put Ryback through tables and beat him down numerous times. They have cost him the WWE Championship. And now Ryback is hungry.

Ryback is a potential top star with nothing going on for him. The World heavyweight Championship picture is crowded, and the WWE Championship looks to be tied up by The Rock, CM Punk and John Cena for the foreseeable future.

That leaves Ryback out in the cold, unless he feuds with The Shield. The Shield has proven themselves to be as close to unbeatable as any three-man group ever has. They have only been around for a few months, yes. But they have looked very good in that short time.

Ryback needs some big wins, and having Ryback in a long feud with The Shield could give him the spotlight that the crowd clearly wants him to have. If he eventually destroys The Shield after a protracted feud, it could be the catalyst he needs to be a permanent top star in WWE.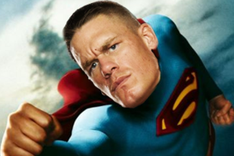 Photo Courtesy sltdwrestling.co.uk
Why shouldn't John Cena be the one to end The Shield? Simple: We've seen it before.

Cena is the reason that The Nexus is gone. It wouldn't be new, original or even unpredictable. If Cena feuds with The Shield, he wins and possibly buries The Shield for some time.

Of all the (original) Nexus members, only Michael Tarver is not on the main roster in WWE. So Cena defeating The Shield is not necessarily a death sentence for the members of The Shield.

But Cena has other priorities, and The Shield does not need to be beaten by the man who has generally beaten every other heel group over the past few years.

Not to mention those in the IWC would probably break more TV remotes than at any moment in history if Cena beat The Shield once and for all.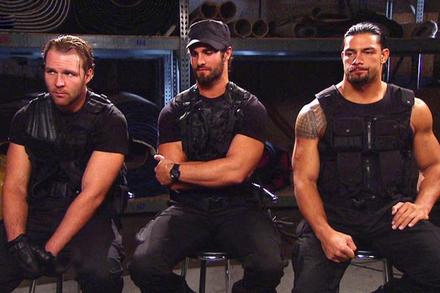 Photo Courtesy WWE
So who do you think should eventually be the person to defeat The Shield once and for all? Is it anyone in the slideshow? Someone else? Discuss below. Your comments are always appreciated.