WWE: 4 Reasons Why John Cena's Main-Event Run Will Dominate 2013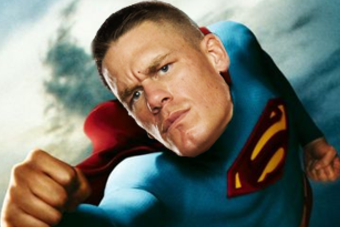 Photo Courtesy www.sltdwrestling.co.uk
2013 is shaping up to be the "Year of Cena." Outside his loss to The Shield at Elimination Chamber, John Cena has done nothing but win.
He is set to compete for the WWE Championship at WrestleMania XXIX. If he wins, he could be set up for a long WWE title run.
This year, John Cena's main-event run will dominate WWE storylines. Here are four reasons why.
Begin Slideshow

»
Photo Courtesy WWE
John Cena held no championships in 2012. The closest he came was winning the WWE Championship Money in the Bank briefcase. He then had the dubious honor of being the first person ever to cash in the Money in the Bank contract and then lose.

That won't be the case this year. After Monday, it's now official: John Cena will face The Rock for the WWE Championship at WrestleMania XXIX. The Rock, who is not expected to be with WWE after WrestleMania, will very likely lose to John Cena.

Barring a major storyline change, at this point WWE seems ready to put the championship back on Cena. It's been nearly a year-and-a-half since he last won a world title (the longest in his career); look for that streak to end in April.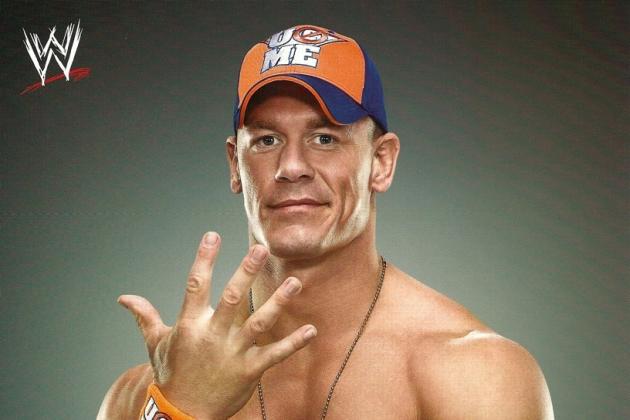 Photo Courtesy WWE
After 10 years, John Cena is still the face of WWE. Ryback, Sheamus and CM Punk just don't have the same mainstream recognition that Cena garners.

That means that Cena, even at age 36, is still vital to where WWE wants their product to be. Keeping the WWE Championship off Cena gave WWE time to try building another megastar in CM Punk. Whether that succeeded or not is still an open question.

What isn't an open debate is John Cena's continued dominance in merchandise and ticket sales. He's still their main attraction, and in all likelihood will be for another five years.

Cena is 20-1 in matches this calender year. If he stays on this pace, it will be his best statistical year yet.

But just winning most of his matches isn't enough. As the face of WWE, Cena needs to hold the title regularly, as much as many WWE fans may hate to admit it. Holding the title gives Cena's fans reason to keep coming back. And Cena draws more fans than any other full-time WWE wrestler.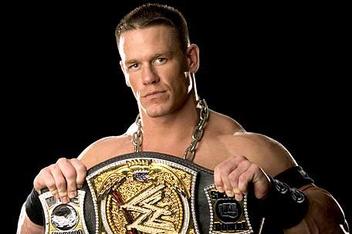 Photo Courtesy WWE
It's no secret to anyone who pays attention that WWE's ratings have been down. In fact, throughout the fall of 2012, the WWE were posting some of the worst ratings since the Attitude Era started.

Many inside and out of WWE have blamed CM Punk for the ratings failures since his WWE Championship reign began on November 20, 2011. The answer to the ratings issue so far has been the return of The Rock, who has drawn larger ratings than either Cena or CM Punk have in several years.

But The Rock is a part-time guy, and isn't the long-term answer for boosting ratings. Since ratings tanked during CM Punk's reign and there isn't anyone to seriously challenge Cena as the top face in WWE, the answer for WWE will likely be to have John Cena dominant once again.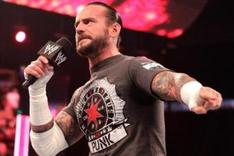 Photo Courtesy WWE
CM Punk and John Cena are amazing in the ring together. Cena's detractors may claim he can't wrestle, but the match we saw on Monday proves otherwise.

Cena has been hampered by a character that most people over age eight can't stand, and has been involved in far too many feuds where he has completely buried his opponents.
John Cena hasn't done that to Punk, and probably never will.

If and when John Cena defeats The Rock to win the WWE Championship, CM Punk is realistically the only top heel who can challenge him. There simply isn't any other heel in CM Punk's class right now in WWE.

That means we can expect a continuation of the Cena vs. Punk feud that was cut short due to John Cena's injury and The Rock's return. There doesn't appear to be any other viable storylines outside CM Punk and John Cena. They are the top face and heel in WWE, and it's only natural for them to feud.
So what do you think? Is this Cena's year? Is he destined to win the WWE title and feud with CM Punk? Or will someone like Ryback be involved with John Cena instead? Discuss below. Your comments are always appreciated.