12 College Football Programs Who Are the Best at Evaluating Talent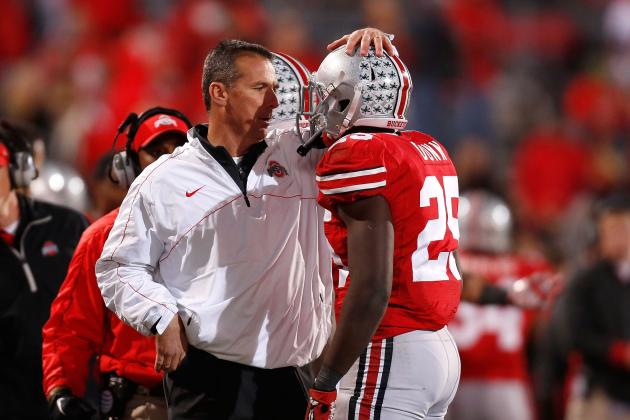 Kirk Irwin/Getty Images

I've made the statement before that college coaches may have a tougher job than NFL coaches because they not only have to coach, but they're essentially scouts too. Sure, the new recruiting rules will likely usher in a new era of staffing where personnel departments will become the norm in college football.
Yet, coaches still have to evaluate talent as far as recruiting prospects go. Many programs use some sort of scouting service to bring them lists of players to watch, but coaches still have to sit down and evaluate prospects and decide who to offer scholarships to.
Some schools have the luxury of being a known winner which naturally draws talent to their program. Other programs must really find diamonds in the rough on the high school and JUCO recruiting trail.
This piece is going look at 12 programs that appear to be the best at evaluating talent. Some are big time BCS programs, while others are schools who don't bring in top recruiting classes on NSD but who evaluate well and win games.
Begin Slideshow

»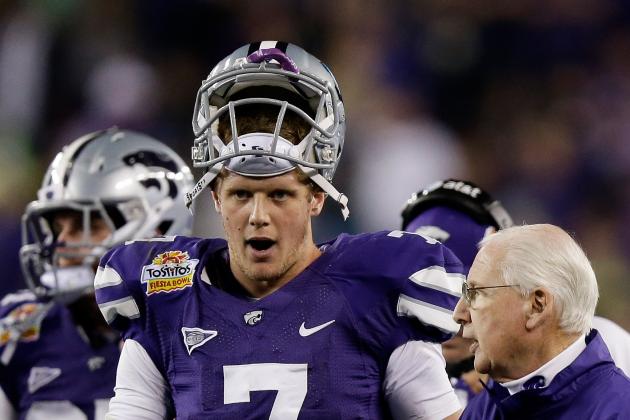 Ezra Shaw/Getty Images

Bill Snyder is a great coach and has shown to be a good evaluator of talent. The Wildcats don't bring in Top 25 recruiting classes, but Snyder's teams are always competing for bowl games.
Part of that is great player development, but another part is Snyder and staff's ability to find recruits who fit what they want to do offensively and defensively.
Snyder also is not afraid at all to bring in a JUCO guy to help immediately.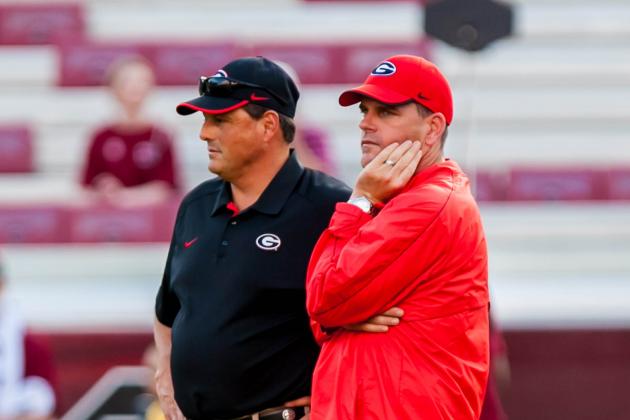 Jeff Blake-USA TODAY Sports

Georgia's one of the top programs in the country and it sits in a talent-rich state, so evaluating talent doesn't really come into play with the Dawgs at first glance.
But looking deeper, it does, especially on defense. Todd Grantham runs a pro-style 3-4 scheme and the front seven really have to have the correct pieces.
UGA evaluates downhill and tough ILBs well (Tim Kimbrough), knows a good stand up rush end/OLB when it sees one (Jordan Jenkins) and gets large DL that fit the scheme like John Atkins, Toby Johnson and Chris Mayes.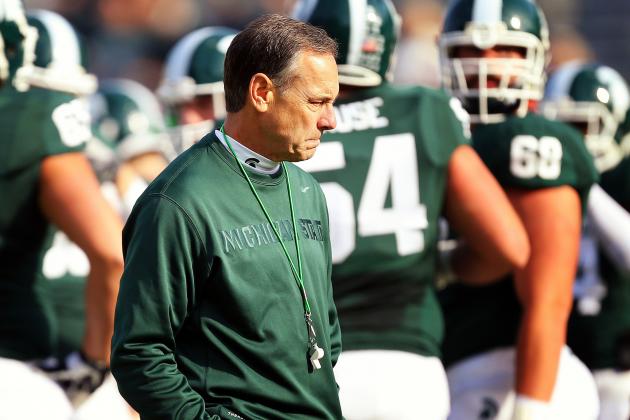 Mike Carter-USA TODAY Sports

I often say Michigan State is one of the hardest schools to recruit at because they have to go up against national recruiting heavyweights like Michigan, Ohio State and Notre Dame for prospects.
The Spartans aren't the sexiest school on the recruiting trail and don't land a lot of high profile 5-star recruits. Yet, Mark Dantonio and his staff routinely have their club in contention for Big Ten titles.
That's because MSU evaluates tough, hard-nosed and physical players well.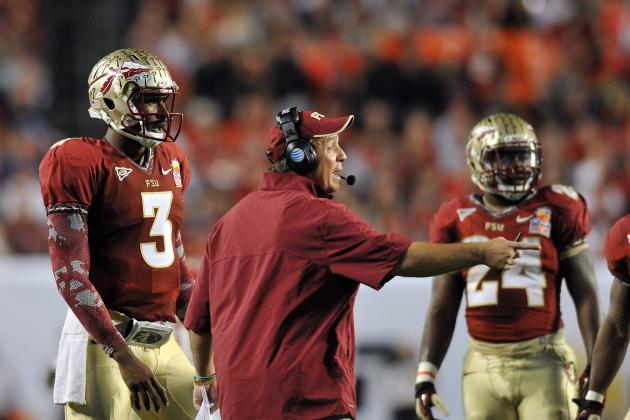 USA TODAY Sports

The 'Noles could sit in their office, wait for the top recruiting sites to release their Top 10 lists and just offer the players on that list and get most of them.
Yet, Jimbo Fisher's staff doesn't do that. Florida State is really among the top programs that actually watch tape of prospects and grade the player's skill set and other factors before making him an offer.
Jimbo Fisher's approach has a lot of principles taken from Nick Saban, such as a disciplined and meticulous process focused on evaluation which brings in Top 10 classes each February.
USA TODAY Sports

Wisconsin doesn't usually sign a top-ranked class, but it seems like each January they're in the Rose Bowl. That's because the Badgers know what they want from a player at each position.
Of course, it starts with size, strength, power and toughness. That's the main make up of the Wisconsin program and Gary Andersen isn't going to change much now that he's in charge.
He's in charge in Madison because Bret Bielema is now at Arkansas. Bielema and trusted ace recruiter Charlie Patridge are going to evaluate recruits the "Wisconsin-way" and bring them to Fayetteville.
Mark my words, in a few years Arkansas is going to be known as one of the most physical and toughest teams in the country.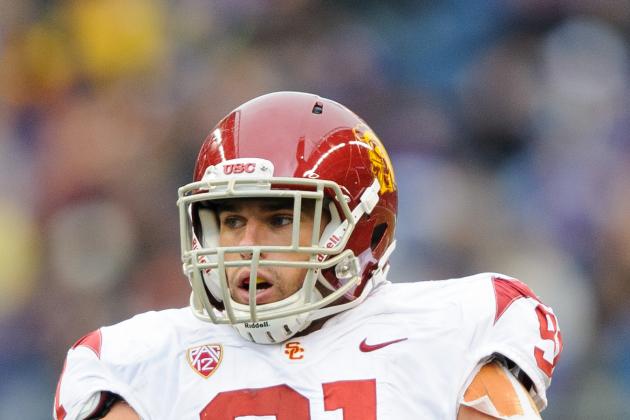 Steven Bisig-USA TODAY Sports

Sure, the Trojans are another program that can bring in elite talent in their sleep, but if you notice, they always seem to find a couple diamonds in the rough in each class.
I remember Mike Patterson not being highly touted but he became a first round pick. Josh Pinkard was a three-star recruit who the Trojans were giddy to sign and before injuries derailed his career, he was on track to being great.
Marqise Lee was thought to be a FS prospect but USC saw his potential at WR and look where he is today. Morgan Breslin was a three-star JUCO prospect and now he's one of the top DL in the Pac-12.
There are more examples, but I'll just say USC is better at evaluating talent than it is given credit.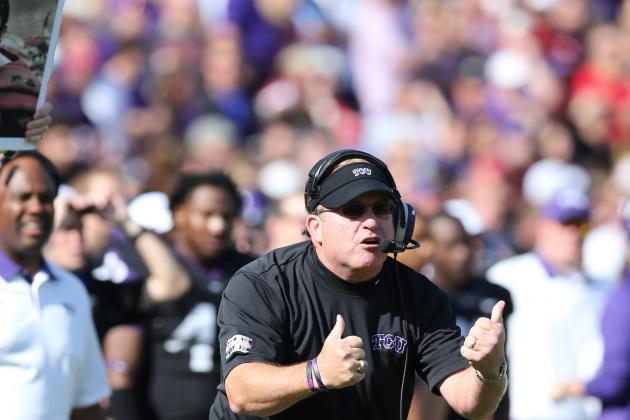 Matthew Emmons-USA TODAY Sports

The Horned Frogs reside in Dallas, but with Texas and Texas A&M being so dominant these days on the recruiting trail, sometimes the pickings can be slim for Gary Patterson.
I don't think Patterson really cares because he knows he's a great coach. He's a got a great staff of teachers and they really evaluate players well.
Patterson runs a 3-3-5/4-2-5 defensive scheme so he's always hunting for versatile and smart football players. TCU may not sign celebrated classes, but every NSD Patterson's staff knows they get good football players.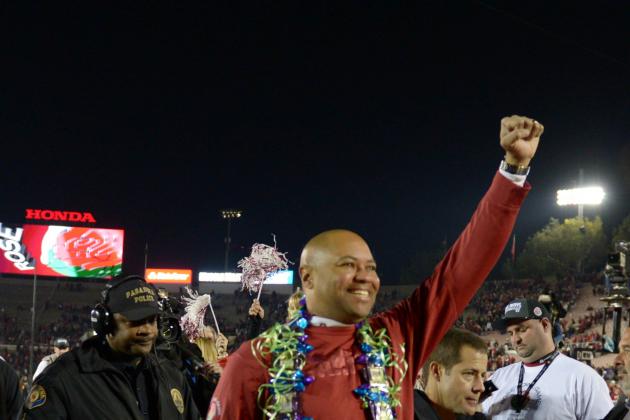 Kirby Lee-USA TODAY Sports

David Shaw knows Stanford's academic demands put his program at the bottom of many of the nation's best prospects.
Yet, Shaw doesn't just recruit prospects who have the academic pedigree to get accepted into Stanford.
Shaw and his staff know what exactly they're looking for in a prospect: Size, toughness, strength, awareness and instincts.
It's fairly easy to figure out, just look at how Stanford plays. All of it's players have most, if not all, of those afore mentioned traits and that's what Shaw continues to evaluate in prospective recruits.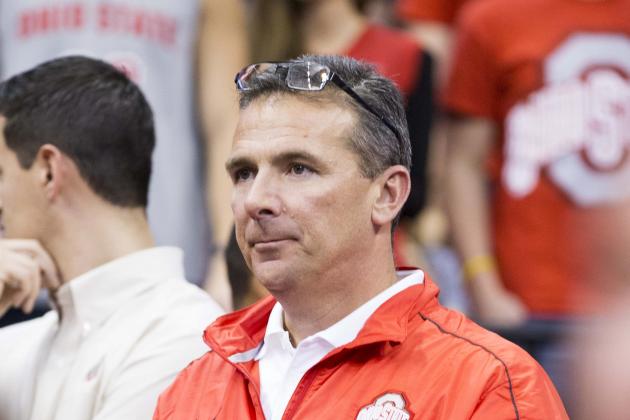 USA TODAY Sports

Urban Meyer knows what he wants specifically at each position on his football team and he evaluates those traits and skills in every prospect Ohio State has interest in.
Meyer knows what he wants in a strong-side DE, which is why he went hard after Adolphus Washington. Meyer knows a key to his offense is a versatile ATH type in the mold of Percy Harvin and likely saw that in Jalin Marshall.
Meyer also understands that it's crucial these days to have speed on defense. That's why if you notice in his 2013 class, all of his back seven recruits can really run.
He knows what he's doing when it comes to evaluating and is one of the very best at it.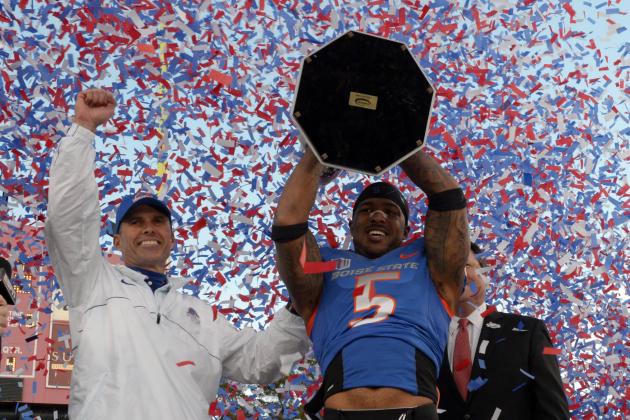 USA TODAY Sports

Chris Petersen won't be bringing in a top 25 class anytime soon to Boise. That's just how things go.
Petersen still always has the Broncos contending for a BCS bowl. That's just how things go when you evaluate talent properly and develop it correctly.
Petersen and his staff love smart football players. They also love players with big time work ethic and who play with a chip on their shoulder. Petersen gets these types of players at every position and wins with them.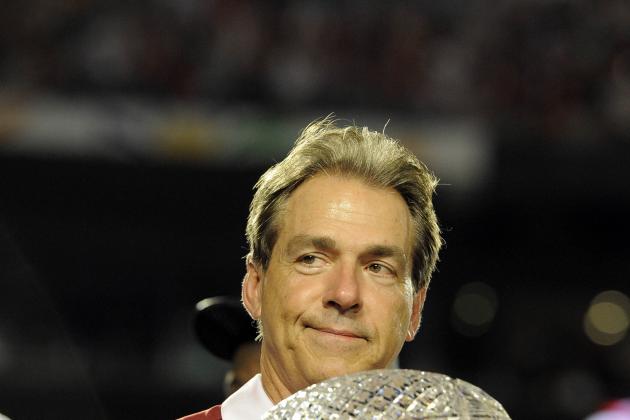 John David Mercer-USA TODAY Sports

The Crimson Tide sign excellent classes annually and it's just because Nick Saban shows recruits his championship rings.
Saban knows what players exactly he wants to show those rings to and it comes from him evaluating players well. Saban and his staff do an excellent job of finding front seven defenders that fit their 3-4 defense.
They also know they run a complex coverage scheme that's full of rules and adjustments. So the Tide coaches understand they must recruit very smart, aware and instinctive secondary players.
Of course 'Bama knows a good RB when it sees one and the OL unit is built on size and sheer power. Saban's approach really puts an emphasis on solid evaluations and the results speak for themselves.
Edwin Weathersby is the College Football Recruiting Analyst for Bleacher Report. He has worked in scouting/player personnel departments for three professional football teams, including the New York Giants, Cleveland Browns and the Las Vegas Gladiators of the Arena League. He spent a year evaluating prep prospects and writing specific recruiting and scouting content articles for Student Sports Football (formerly ESPN Rise-HS). A syndicated scout and writer, he's also contributed to WeAreSC.com, GatorBait.net and Diamonds in the Rough Inc., a College Football and NFL Draft magazine.