UFC on Fuel 8 Results: Matches to Make for the Entire Fight Card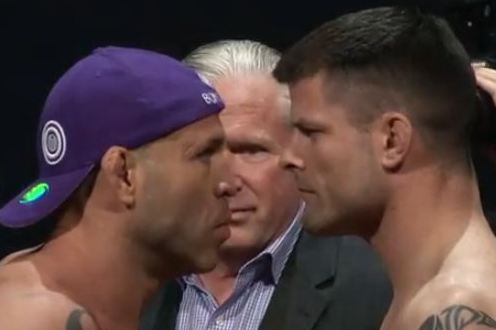 UFC.com
Wanderlei Silva turned back the clock at UFC on Fuel TV 8, knocking Brian Stann out in the second round of an all-out brawl.
The wild main event helped turn a mostly lackluster card into one of the most memorable ones in the early months of 2013.
In addition to the Fight of the Night between Silva and Stann, UFC on Fuel TV 8 featured an important heavyweight fight between Mark Hunt and Stefan Struve, which saw the much shorter Hunt beat Struve up in the striking department.
Although those two fights stole the show, there were some other pivotal matchups on the fight card.
Let's take a look at what could be next for all the UFC on Fuel TV 8 competitors.
Begin Slideshow

»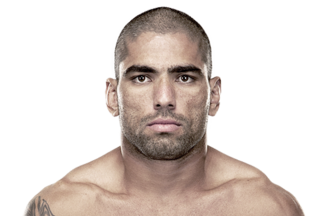 UFC.com
Marcelo Guimaraes had trouble dealing with the long reach of Hyun Gyu Lim at UFC on Fuel TV 8, but it was a well-timed knee that ended up resulting in a second-round knockout loss for the Brazilian.
Given the number of cuts made by the UFC as of late, Guimaraes' job could be in jeopardy even though he's only suffered one loss inside the Octagon.
However, should he be given another opportunity, a bout with Brock Jardine could make sense for Guimaraes. Jardine is coming off of a recent submission loss to Kenny Robertson and also sits near the bottom of the UFC's welterweight division right now.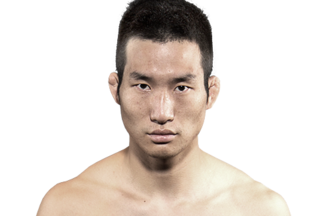 UFC.com
Hyun Gyu Lim became an interesting new addition to the UFC's welterweight division with his knockout win over Marcelo Guimaraes on Saturday.
The Korean's long reach makes him a difficult opponent for many 170-pound fighters to stand with, but it would be interesting to see Lim face off with another competitor with length.
Nah-Shon Burrell is a talented young striker also coming off of his first UFC victory, so he would provide an interesting test for Lim's second trip to the Octagon.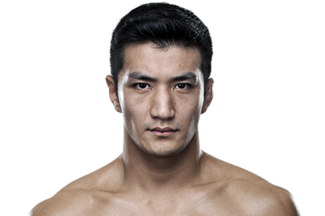 UFC.com
Kyung Ho Kang ended up on the wrong side of a split decision against Alex Caceres at UFC on Fuel TV 8
Still, Kang showed promise in his back-and-forth UFC debut and could have a bright future with the promotion despite the loss.
A bout with Edwin Figueroa, who also fought to a split decision with Caceres in the past, would be a competitive one for Kang.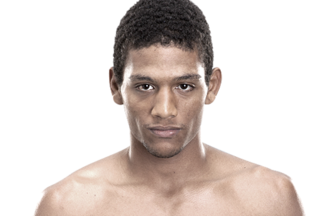 UFC.com
Alex Caceres has had a way of getting into wild grappling matches during his UFC career, and his bout with Kyung Ho Kang on Saturday was no different.
Though most members of the MMA media saw the bout in Kang's favor, Caceres was seen as the victor by two of the three judges sitting cageside, and that's what matters most.
Caceres won't be getting a big step up in competition with the win, but a bout with Vaughan Lee could bring some more attention his way.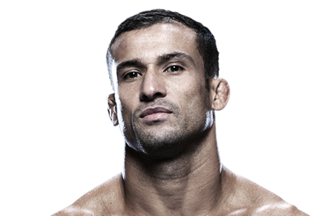 UFC.com
Cristiano Marcello had a couple good moments early in his fight with Kazuki Tokudome on Saturday, but he did not have an answer for the Japanese fighter's top game in the end.
With losses in two of his three UFC fights and a controversial win in the other, Marcello is in danger of being cut from the organization.
If the Pride veteran does get another shot inside the Octagon, it could come against Caros Fodor, who is in search of his first UFC win after losing to Sam Stout in his debut.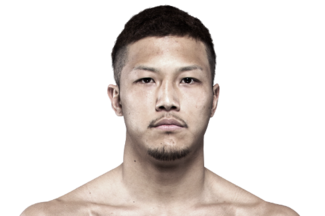 UFC.com
Kazuki Tokudome didn't blow anyone away with a win over Cristiano Marcello in his UFC debut, but the Japanese fighter did show he belongs on the sport's biggest stage.
Now that he's shown he can succeed against a fighter who didn't have a ton of success on The Ultimate Fighter, Tokudome should slowly work his way up the ranks by fighting an opponent who was a TUF runner-up.
Two of those just so happen to be scheduled to square off at UFC 158, and Tokudome may meet the winner of that bout between Mike Ricci and Colin Fletcher.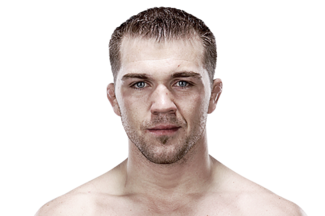 UFC.com
Bryan Caraway came very close to picking up what would have been the biggest win of his MMA career at UFC on Fuel TV 8, but a close decision went in his opponent's direction.
Despite the loss to Takeya Mizugaki, Caraway should still find himself competing against an opponent who has had some success inside the Octagon in his next appearance.
There may be some hesitance to accept a fight with T.J. Dillashaw, who trains with Caraway on Team Alpha Male, but a bout with Issei Tamura would make sense should Dillashaw beat the Japanese bantamweight at UFC 158.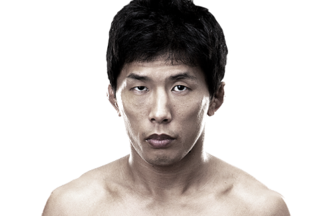 UFC.com
With wins in three of his past four fights, and only a controversial loss to Chris Cariaso keeping him from a four-fight winning streak, Takeya Mizugaki is fighting as well as he ever has recently.
Mizugaki hasn't had a shot against a 135-pound contender since July 2011, but the time may now be right for Mizugaki to get a step up in competition.
Should T.J. Dillashaw win a third straight fight against Issei Tamura at UFC 158, he'll be on the verge of becoming a top-10 bantamweight. Dillashaw probably would mind avenging a loss for Team Alpha Male, and a bout with Mizugaki would also likely set the winner up for a shot at an elite 135-pound fighter.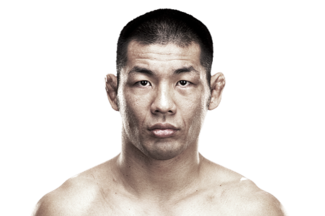 UFC.com
Riki Fukuda has been alternating wins and losses since joining the UFC middleweight roster, and that pattern continued on Saturday with a loss to Brad Tavares.
Although he suffered another setback, Fukuda should get another shot to compete inside the Octagon considering his fight with Tavares was fairly entertaining and he has never lost consecutive bouts with the promotion.
Should Nick Ring lose to Chris Camozzi at UFC 158, a rematch with Riki Fukuda would give the Japanese middleweight a chance to atone for one of the most controversial decisions in recent memory.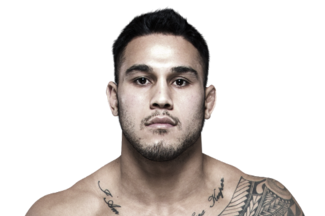 UFC.com
Brad Tavares has looked excellent on his feet in his past three fights, picking up decision wins over Riki Fukuda, Tom Watson and Dongi Yang.
However, Tavares will probably need one more win before getting a shot at a highly-ranked middleweight.
A matchup with the winner of an upcoming bout between Nick Ring and Chris Camozzi would possibly give Tavares more of a chance to test his takedown defense, which he will need before mixing it up with the 185-pound contenders.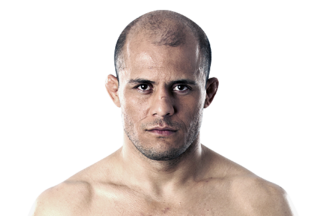 UFC.com
Siyar Bahadurzada had some early success in stopping Dong Hyun Kim's takedowns at UFC on Fuel TV 8, but the Korean was relentless and eventually wore Bahadurzada down on the ground.
Even though he lost on Saturday, Bahadurzada may benefit from another highly-ranked grappler having recently lost to a power-punching welterweight.
Josh Koscheck needs to prove he can stand with heavy hitters for a sustained amount of time after being stopped by Robbie Lawler, and Bahadurzada has to show he can shut down the takedowns of top 170-pound talent.
They are the perfect match for one another moving forward.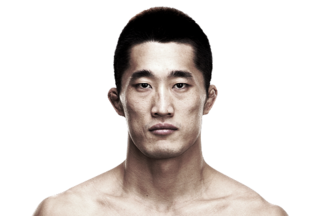 UFC.com
Dong Hyun Kim showed once again that he has the ability to shut down most strikers in the welterweight division by controlling Siyar Bahadurzada on the ground.
However, has really never been tested by a top 170-pound wrestler.
A matchup with Mike Pierce could force the two takedown specialists out of their element and into some rare striking exchanges.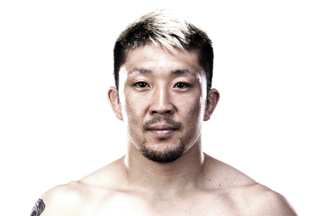 UFC.com
Mizuto Hirota left everything inside the cage on Saturday, but he couldn't stop Rani Yahya's takedowns early on, and that made the difference on the scorecards.
If Hirota's late surge of aggression was any indication, a bout with a fellow slugger would be a sure Fight of the Night candidate.
Leonard Garcia can make a fight with a paper bag entertaining, so a matchup with Hirota would almost certainly please fans.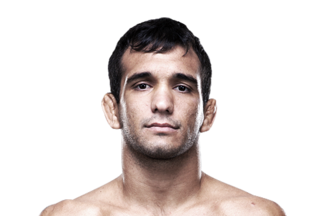 UFC.com
Rani Yahya's conditioning was concerning in his decision victory over Mizuto Hirota at UFC on Fuel TV 8, but he did enough on the ground early to warrant an edge on the scorecards.
Though Yahya hasn't been able to break through and become a serious contender in the featherweight division, his world-class grappling makes him a tough test for anyone.
Nik Lentz has looked great since moving to 145 pounds, but he has yet to be tested by a fellow grappler. Yahya has the ability to make Lentz stand or at least threaten him with submissions once the fight goes to the ground.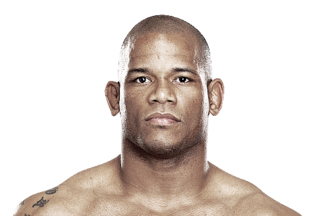 UFC.com
Hector Lombard gave Yushin Okami a scare in the third round when he began swinging for the fences, but it was too little too late for the former Bellator champion.
While Okami is certainly more deserving of choosing his next opponent than Lombard, there is more animosity between Lombard and Bisping than Okami and Bisping, and the UFC will want to capitalize on the potential trash talk that would be generated by that matchup should Bisping lose to Alan Belcher in April.
If Bisping wins, a fight between Lombard and Belcher would be likely to result in to stand-up brawl.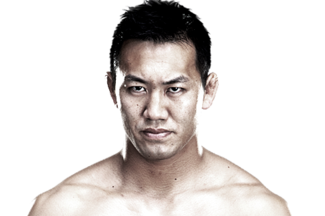 UFC.com
Yushin Okami picked up an important win over Hector Lombard in his home country of Japan, returning himself to middleweight contender status.
Although Okami has said he'd like a fight with Michael Bisping next, the UFC matchmakers are not often fond of matching fighters who won their most recent bout with opponents who lost in their previous appearance.
Instead, Okami could welcome Strikeforce veteran Tim Kennedy to the Octagon in the near future.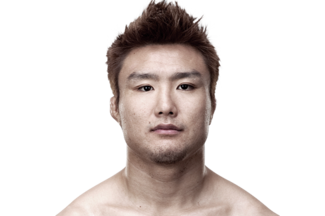 UFC.com
Takanori Gomi's split decision loss to Diego Sanchez was a controversial one and probably won't result in him having to take a step down in competition.
Never one to shy away from speaking his mind, UFC president Dana White made it clear who he though won the bout between Gomi and Sanchez, and his opinion is probably even more important than the judges' in some ways.
How the fuck did Diego win that fight!? Crazy shit
— Dana White (@danawhite) March 3, 2013
A bout with another lightweight with serious knockout power would be entertaining for Gomi. Let's see him in there with Melvin Guillard.
UFC.com
Even though many felt his win over Takanori Gomi was undeserved, Diego Sanchez still showed he's not far away from being one of the better lightweights in the world again.
A matchup with a fellow fringe contender would make sense to determine whether or not Sanchez can improve at 155 pounds after making the weight cut for the first time in a while.
Jamie Varner would test Diego Sanchez in all areas and wouldn't be hesitant to engage in some wild exchanges with the wild TUF winner.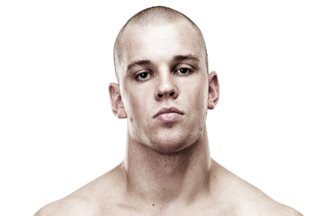 UFC.com
Stefan Struve hasn't perfected that long jab of his after all. Unable to submit Mark Hunt when he got the fight to the ground, Struve was picked apart on his feet until having his jaw broken with a brutal punch.
Only 25-years-old, Struve has plenty of time to continue improving, but he'll need to take a step backward again.
A bout with Ben Rothwell, who was recently submitted by Gabriel Gonzaga, would make sense for Struve's next fight.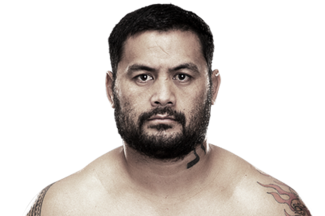 UFC.com
Following his impressive knockout win over Stefan Struve, many want to see Mark Hunt face off against Roy Nelson due to their similar body builds and punching power.
At 38-years-old, though, Hunt wants to get back into the cage as soon as possible, and Nelson is currently set to fight Cheick Kongo in late-April.
The winner of a TUF 17 Finale bout between Travis Browne and Gabriel Gonzaga would likely be ready to go weeks before Nelson, who isn't even guaranteed a win over Kongo, so Hunt may be booked to meet the winner of that contest instead.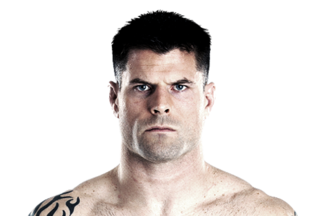 UFC.com
A loss to Wanderlei Silva at light heavyweight will more than likely re-confirm Brian Stann's plans to return to middleweight after Saturday night's fight.
However, he won't get nearly as big a fight as he would have had he been the one to score the knockout in the UFC on Fuel TV 8 main event.
Tim Boetsch is also coming off of a disappointing loss to Costa Philippou and is looking to get back into title contention, so a bout with Stann would give both fighters a chance to get back on the right track.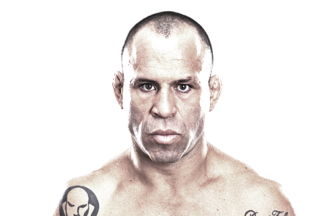 UFC.com
Wanderlei Silva shocked a whole lot of people with his knockout victory over Brian Stann on Saturday and proved he still has a place in big UFC fights.
It's never safe to count a fighter out of a fight, but Chael Sonnen has his hands full with Jon Jones and really hasn't earned the chance to compete against elite light heavyweights. Should Sonnen end up losing to Jones, he'll need to work his way back up the ladder by beating a non-top-10 light heavyweight.
Sonnen and Silva have a history of contempt for one another, so a bout between the two would draw interest because of their names and the potential trash talk that could take place in the lead-up.