UFC on Fuel 8 Preview: Dong Hyun Kim vs. Siyar Bahadurzada Head-to-Toe Breakdown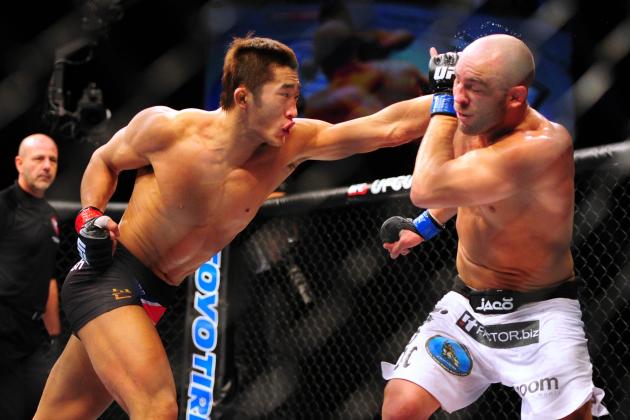 Mark J. Rebilas-USA TODAY Sports

Dong Hyun Kim bounced back from his disappointing loss to Demian Maia due to injury by dominating Paulo Thiago in his most recent outing.
Likewise, Siyar Bahadurzada defeated Thiago his last time inside the Octagon, putting the Brazilian away with a first-round knockout.
Kim and Bahadurzada are two of the most talented welterweights on the fringe of becoming contenders in the 170-pound division, so either fighter could earn a big step up in competition with a win over the other when they meet on the UFC on Fuel TV 8 main card.
Let's dig into each area of the fight game to see whether Kim or Bahadurzada is more likely to come away with the victory.
Begin Slideshow

»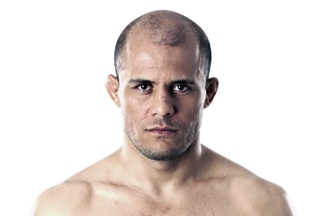 UFC.com
Stand-up Striking
Dong Hyun Kim has always relied heavily on his ground game, scoring multiple takedowns in all of his UFC wins.
Perhaps Kim has been so dependent on taking opponents to the ground because of the major holes in his striking defense. The Korean has been hit by 40 percent of strikes thrown at him, which is cause for concern heading into a bout with a knockout artist like Bahadurzada.
Bahadurzada has not had a ton of experience standing with elite opponents, but his talent is apparent, and Kim will be in serious trouble should he be forced to stand.
Edge: Bahadurzada
Ground Striking
Kim isn't going to knock many guys out with his ground-and-pound, but he does inflict the most damage when in the top position. Nearly half of the strikes Kim has landed have been thrown while on the ground.
There's no doubt Bahadurzada will want to stay upright in order to avoid being chipped away under the stifling top game of Kim.
Edge: Kim
Power/Durability
While Kim's only been stopped by Carlos Condit and a freak injury against Demian Maia, Bahadurzada is more than capable of finishing this fight. The Afghanistan-born welterweight has 11 career knockouts, so he certainly has the ability to put Kim away should he take advantage of one of the many holes in his opponent's striking defense.
Bahadurzada has also never been stopped with strikes, so a stand-up contest on Saturday would heavily favor him.
Edge: Bahadurzada
Overall Striking Edge: Bahadurzada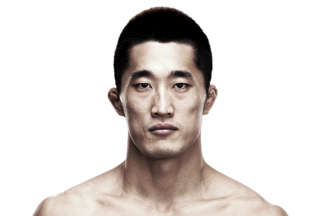 UFC.com
Takedowns/Takedown Defense
In his entire UFC career, Dong Hyun Kim has taken down every opponent he's faced except Demian Maia, and he didn't attempt any takedowns in that injury-shortened bout.
As long as he's careful about his entries into takedowns (unless he wants to suffer the same fate Paulo Thiago did against Siyar Bahadurzada), Kim should have little trouble taking this fight to the ground with frequency.
Edge: Kim
Control/Escapability
When Kim takes an opponents to the canvas, they stay there for the remainder of the round. "Stun Gun" works hard for his takedowns and doesn't give opponents any space to work with once he gets them.
Bahadurzada needs to make something happen early against Kim or he'll be spending around 15 minutes with his back on the ground.
Edge: Kim
Submissions/Submission Defense
Bahadurzada has had some trouble with his submission defense in the past, having been submitted by both Jorge Santiago and Kazuo Misaki.
That being said, Kim isn't exactly going to sell out trying to force a tap from Bahadurzada. The Korean is one of the most methodical grapplers in the 170-pound division and won't be risking position for anything, as allowing Bahadurzada to escape to his feet would be a serious mistake.
Edge: Push
Overall Grappling Edge: Kim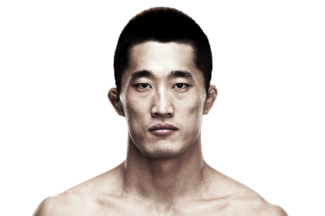 UFC.com
Experience
While Siyar Bahadurzada has fought in some big fights outside of the Octagon, he's still new to the sport's biggest stage. Dong Hyun Kim, on the other hand, is into the double-digits in terms of UFC appearances.
Bahadurzada's quick knockout of Paulo Thiago was impressive, but I'm sure he wouldn't mind having some more time inside the Octagon before a fight with a veteran like Kim.
Edge: Kim
Athleticism
Kim and Bahadurzada won't blow anyone away with their speed and strength, but they are both technically sound and intelligent competitors.
This fight will really be determined by Bahadurzada's ability to defend takedowns and Kim's ability to slip punches and close distance.
Edge: Push
Conditioning
Bahadurzada has been out of action for more than 10 months, so his absence could have an impact on his performance at UFC on Fuel TV 8.
Having gone the distance several times inside the Octagon, Kim would have no problem taking Bahadurzada into deep water and testing his cardio.
Edge: Kim
Overall Intangibles Edge: Kim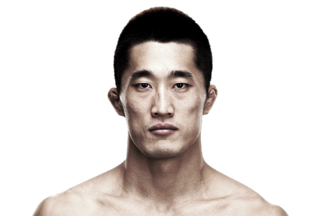 UFC.com
Dong Hyun Kim has to be cautious when on his feet against Siyar Bahadurzada. A single punch from Bahadurzada can end this fight and Kim's hopes of getting another crack at a welterweight contender.
That said, Kim usually does a good job of keeping his opponents on the defensive and scoring takedowns early in rounds. If he can do that against Bahadurzada, Kim should be able to do his thing and control the fight on the ground.
A quick takedown would set the tone for this fight and could give Kim the chance to wear the recently inactive Bahadurzada down early, making it smooth sailing in the later rounds.
Kim defeats Bahadurzada by unanimous decision (30-27, 30-27, 30-27).
Statistics via FightMetric.com.