J.P. Learns to Catch R.A.
Use your ← → (arrow) keys to browse more stories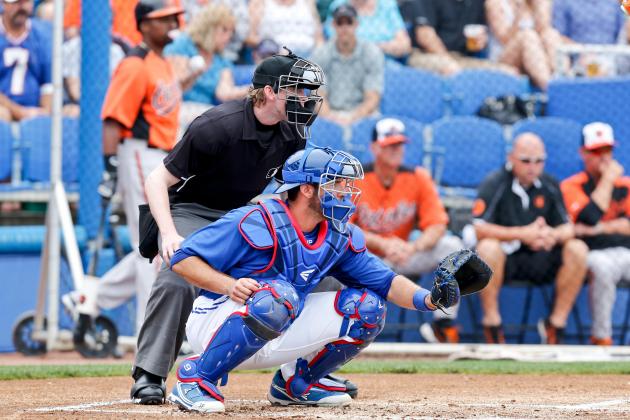 Derick Hingle-USA TODAY Sports

THEIR RELATIONSHIP BEGAN with a text. On Dec. 17, the day veteran knuckleballer R.A. Dickey was traded to the Blue Jays, J.P. Arencibia, Toronto's 27-year-old catcher, sent his new pitcher a short message, part welcome, part introduction. For Arencibia especially, it was important that they get to know each other. There had been unsettling rumors that he was to be included in the trade. Now he stared down a different sort of anxiety: He had to learn how to catch a man he had once prayed he wouldn't have to face.