Comparing NFL Draft Prospects to Super Heroes
Joe Robbins/Getty Images

NFL draft prospects are like super heroes in that they can change the course of a franchise overnight thanks to their skill sets.
The 2013 NFL draft is no exception to this rule.
Super heroes save cities and the innocent from crime, while the best draft prospects have the potential to save mediocre franchises from horrific front offices and past decisions.
Now that the scouting combine is officially over, we have a better idea of how most prospects are shaping up and how they can help NFL teams. This, of course, means it is only natural that we now take a moment to compare them to some of our favorite super heroes.
Let's take a look.
Begin Slideshow

»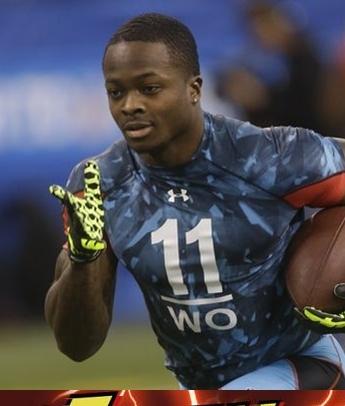 Photo: Journal-news.com/Ramascreen.com
Super Hero Comparison: The Flash.
DC Comics' The Flash is known for his super-speed that allows him to defy the laws of physics as he sprints up buildings and across oceans. He gained these powers after being struck by lightning (DC Comics).
Texas wide receiver Marquise Goodwin did not need to be struck by lightning to be the scouting combine's fastest man. He nearly broke records as he ran a 4.27 40-yard dash (CBS), wowing scouts and other prospects in the process.
Goodwin only weighs in at 5'9" and 183 pounds, but his exceptional combine performance may allow him to sneak into the back end of the upcoming draft. If he does, he may overwhelm defenses with his world-class speed.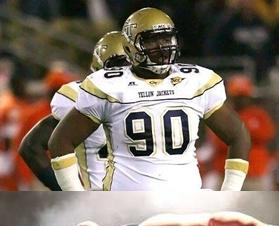 Photo: NFLdraftzone.com/therotund.com
Super Hero Comparison: The Blob.
The Blob may not exactly classify as a hero, but at times it can be difficult to determine who the heroes and villains are in the world of X-Men. As his name suggests, The Blob is a mammoth who crushes any and all opposition.
Georgia Tech's T.J. Barnes may not be nearly as heavy as his fictitious comrade, but he is giving him a run for his money.
According to Andrew Mason via Twitter, Barnes weighted in the neighborhood of 380 pounds a few weeks before the combine. He managed to reduce that number to 369, officially.
Like the blob, Barnes likely will not play a major role in the grand scheme of things. He projects as a late-round prospect, but given his sheer size, he could manage to find a small role at the next level.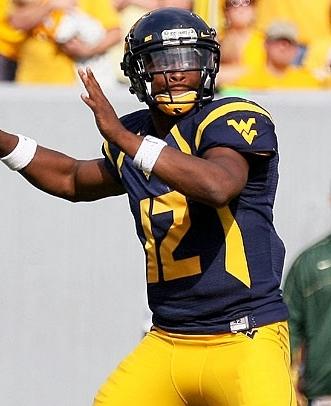 Photo: goldandbluezone.com/comicvine.com
Super Hero Comparison: Superman
Look out Cam Newton, West Virginia's Geno Smith may be coming for your moniker.
Superman is known for being invincible and saving the world on a daily basis. His one true weakness happens to be a rock from his home planet.
Smith is widely heralded as the No. 1 quarterback prospect in the draft and may be gone within the first three picks.
It is hard to hate on Smith's resume. He threw for over 4,000 yards and 40 touchdowns last year alone. While strictly a pocket passer, he is mobile enough to extend plays with his feet if under duress.
The one knock on Smith's game, we'll call it his kryptonite, is that he took most of his snaps out of the shotgun in college. Outside of that, Smith is as well rounded as they come and could save the franchise lucky enough to draft him.
Photo: Usatoday.com/batmanwallpapers.net
Super Hero Comparison: Batman.
Batman may have been born into wealth, but is simply a natural at what he does. He is a figure head for the term "superhero" and is arguably the most popular of all time.
Luke Joeckel may not have as much money as Mr. Wayne, but he could soon. Joeckel is also a natural at what he does, which in this case is protecting the blind side of his quarterback.
Weighing in at 6'6" and 306 pounds, Joeckel projects as a franchise left tackle who will be tasked with protecting the innocent, just as Batman does. In this case it will be the quarterback.
According to the Milwaukee Journal-Sentinel, Joeckel could be the No. 1 pick as he grades out as better than Matt Kalil, last year's No. 4-overall pick.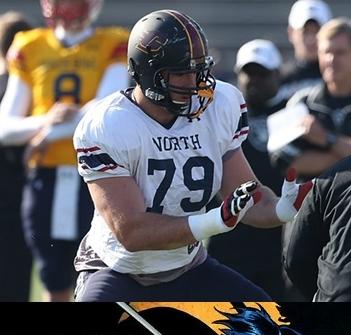 Photo: gcobb.com/comicvine.com
Super Hero Comparison: Robin.
If Luke Joeckel is Batman, Central Michigan's Eric Fisher comes in at a close second as the sidekick to the man in the spotlight.
Robin may not be the most glamorous superhero around, but when in a pinch he sure is not a bad option.
Thus is the case for Fisher, who would normally be the top tackle available in most draft classes. The 6'6", 305-pound tackle is not the biggest name, but there are some who believe his excellent work at the Senior Bowl place him neck and neck with Joeckel (Rotoworld).
In the past, Robin has shined when The Bat has been MIA. Joeckel is not going anywhere for a long time, and Fisher will be right there with him every step of the way.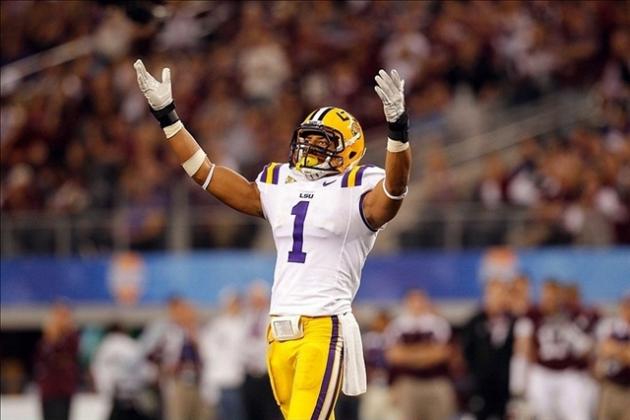 Photo: nepatriotsdraft.com/bamfas.com
Super Hero Comparison: Spiderman
Your friendly neighborhood Spiderman is an athletically gifted freak, courtesy of a radioactive spider, who in turn uses his insane abilities to fight crime.
LSU safety Eric Reid may not be able to stick himself to walls or shoot webbing out of his hands, but he is one heck of an athlete.
At the NFL Scouting Combine, Reid recorded a 40.50" vertical jump, giving him the fourth-highest number. A 134" broad jump gave him the third-highest number in that category. He also recorded a 4.5-second 40-yard dash, making him one of the faster safety prospects.
Reid comes in as the No. 2 safety available on most boards, including the one over at CBS. He has an advantage though, coming from a school that has produced an outstanding number of quality defensive backs as of late, such as Morris Claiborne, Patrick Peterson and more.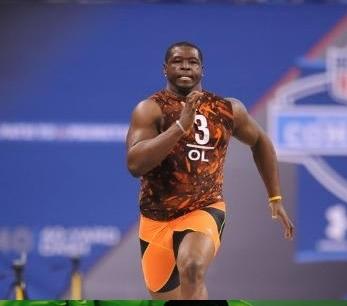 Photo: playersview.net/filmschoolrejects.com
Super Hero Comparison: The Hulk
The Incredible Hulk is a monster bigger than any human who has an otherworldly combination of strength of speed.
For a team in need of an offensive tackle in the mid rounds of the draft, Terron Armstead fits that mold—and you do not have to make him angry, either.
Armstead wowed the NFL world at the scouting combine by running a 4.71-second 40-yard dash—at 6'5" and 306 pounds. He then showed off his strength by throwing up 31 repetitions of 225 pounds for good measure.
Even more like the Hulk, Armstead does not exactly fit in well. According to Gil Brandt on Twitter, NFL teams are going to test him out at tight end rather than his natural position of offensive tackle.
Teams better be careful with the experiment—it might make him angry.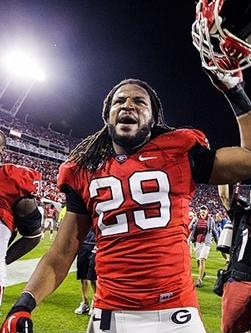 Photo: Espn.com/samruby.com
Super Hero Comparison: Wolverine
Wolverine is known as the angry superhero in yellow tights with claws coming out of his hands. A less-known fact about the man named Logan, is that his skeletal structure is laced with Adamantium, which gives him a rare regenerative property.
Jarvis Jones, one of the more talented pass-rushers entering the draft, has a medical condition that has come to light in recent weeks.
According to ProFootballTalk, Jones has a condition called spinal stenosis, which means he has a narrowed spinal canal.
The condition caused Jones to have to transfer from USC, but he more than proved while at Georgia that he can play at a high level despite his condition. Some teams are backing off, but whichever team that takes the risk on Jones could be highly rewarded.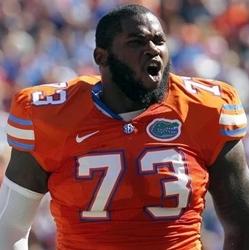 Photo: pennstate.247sports.com/comicvine.com
Super Hero Comparison: Thing.
Thing is a founding member of the superhero group known as the Fantastic Four. He is better known for his rock-like appearance, superhuman strength and fascinating agility for a man of his stature.
As of late, Florida defensive tackle Sharrif Floyd is starting to become a big name. According to Rotoworld, there is not a team in the NFL that does not have Floyd ranked in its Top 5.
The reasons for such high praise are because of his similarities to Thing (minus the rocks for skin). Floyd is a big body at 6'3" and 297 pounds who has frightening quickness at the snap, which allows him to pressure opposing quarterbacks from the interior.
Floyd is a rare talent that can beat offensive linemen with his strength, speed or a combination of both. It took a while for NFL scouts to catch on, but he is one of the best players available come draft day.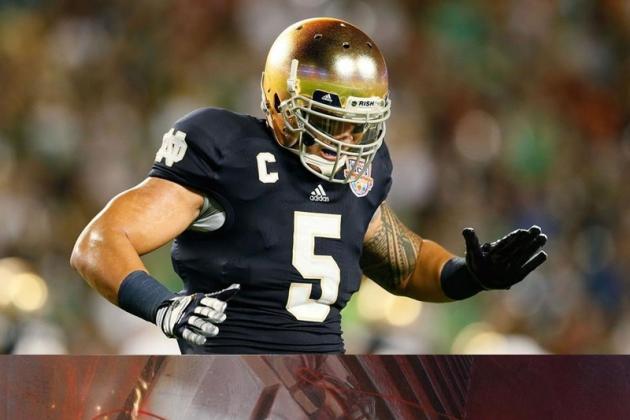 Photo: Mashable.com/fanpop.com
Super Hero Comparison: Daredevil.
Daredevil is best known for donning a suit with horns and fighting off crime while expertly weaving his way through normal life with ease.
Both Manti Te'o and Daredevil share a major trait—they're blind.
All jokes about off-field issues aside, Te'o is a decent athlete who put together a solid collegiate career while on the interior of the Notre Dame defense. He is gaining unwarranted hype as the draft approaches, which has led one NFL draft scout to open up about Te'o's abilities (h/t CBS):
"They each said he wasn't as bad as the player you'd see on tape from the Alabama game but that he doesn't look like a guy who'll be making many trips to the Pro Bowl either," Feldman wrote. "Good player... solid... very instinctive... not truly elite ... he's a two-down player ... he's not a 'match-up' player," were the comments. "Based on all those awards he won in college and all the hype he got you'd think he had Patrick Willis talent; he doesn't."
Again, Te'o will find a home in the NFL thanks to his ability to stop the run. Like Daredevil, as his career goes on, he will be unable to escape his past unless he can overcome his issues on the field.